Mango Fudge, a guest post and fiesta Friday!
As an Amazon Associate and member of other affiliate programs, I earn from qualifying purchases.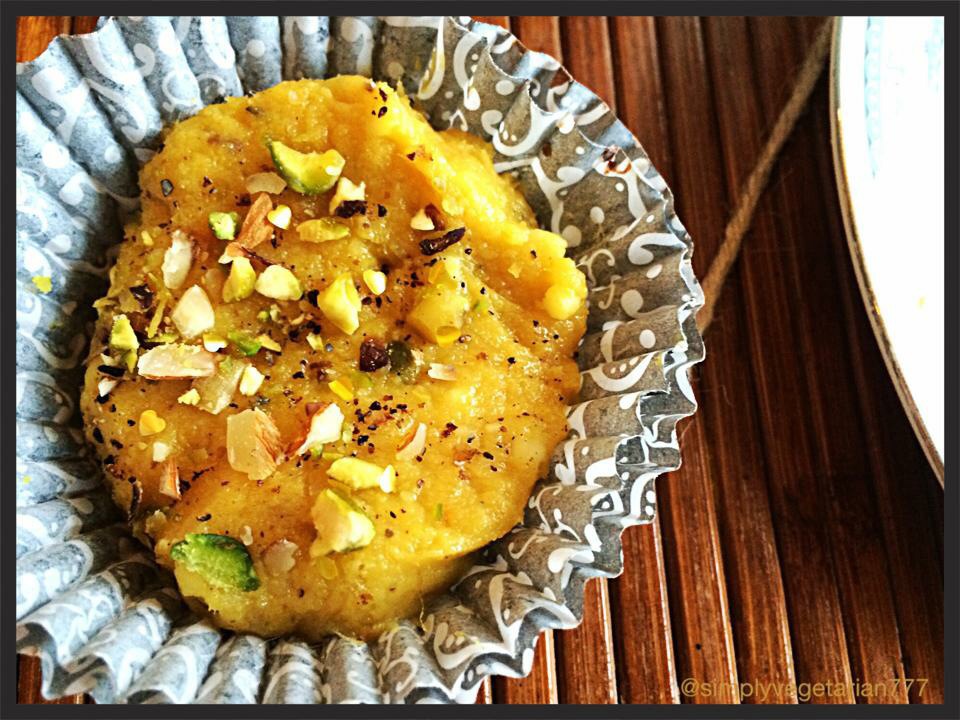 Wow! Time is flying. I can't believe that it's May already and it is still cold here. I can't believe that my Aanya is hitting double digits this Sunday …a big 10. The life is just slipping away like sand from my hands……but good…..all good :). Oh that reminds me that officially summer is already on and summer means Mango Tango!! I know, silly rhyming but couldn't control myself ;). After all it's Fiesta Friday and Saucy Gander and Sir Johnny are the co hosts! When you have these 2 around, you are certainly enjoying yourselves!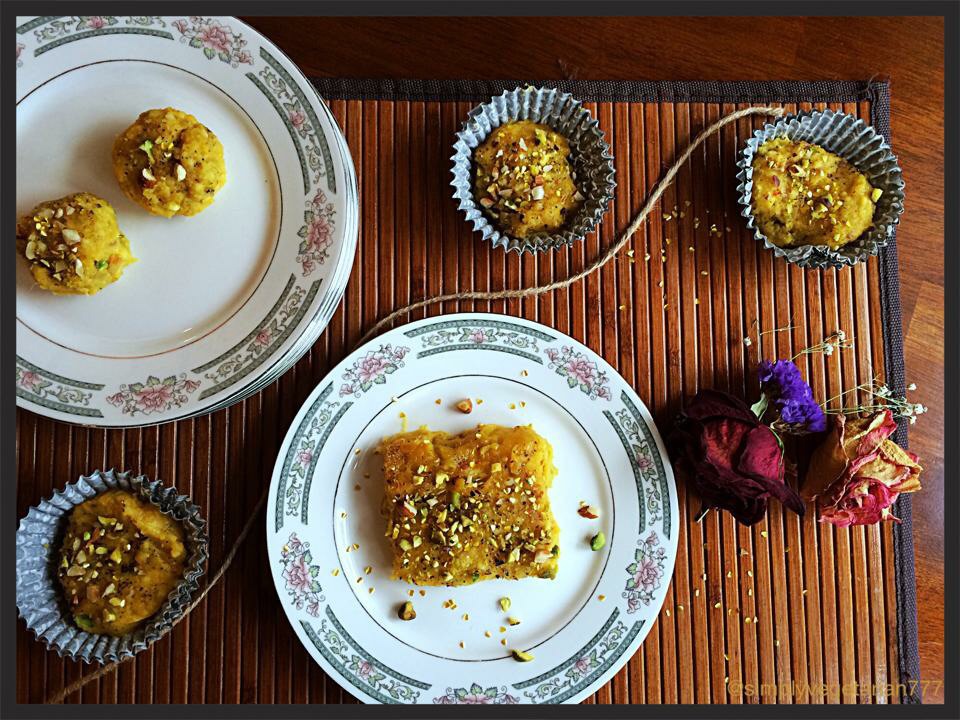 I made some Mango Fudge recently, only to be shared by my dear blogger friend, Dhanya Samuel on her blog, Skinny Chef De Cuisine. She is fantastic and I recently met her through another group at Facebook. So may I request everybody to say hello to her? Here, Dhanya , this is the ff gang and the ff gang , this is Dhanya :). She is such a versatile blogger and a great photographer. She currently lives in Australia and has a great collection of international dishes and cuisines. Do check it out!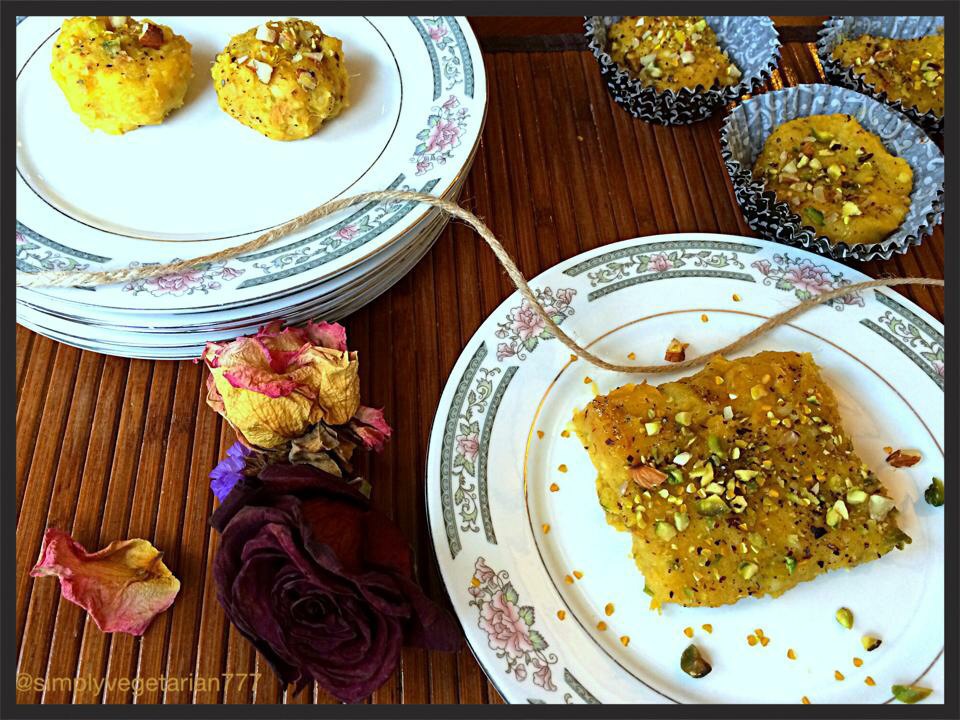 She requested me to do a guest post for her and asked me to bring a dessert. I said yes but then contemplated for a long time as what to do for a guest post? Raked my brains as I wanted to bring something nice and new. Yup Mango Fudge hit my brain and I am glad it did !
For this wonderful recipe, you have to go to Dhanya's blog since that's my guest post on her blog and I can't steal her number. Sorry for any inconvenience :). For the recipe of Mango Fudge, kindly click here
It was rich and creamy and subtle hint of saffron and cardamom with mango made it a super hit. I have a reason when I say that. My 3 year old ate and then ate some more. This is what she said, "Mom, this is so good. Please make it for my birthday. I know my friends would love it". Do I need any other endorsement? :)))))). She talks like an adult already!
Have fun guys! Happy fiesta and a great Friday evening everybody. I am going around with my fork and spoon to dig in a bite at everybody's dish!
Recipe :
Serves : 6-8
Kitchen Equipments Used : Thick Bottom Pan, SpatulaEquipments for Setting the Fudge : Butter paper, A plate with atleast 1 inch depth or any shape small cake tin, or Kalakand/Chamcham moulds or even Cup cake paper liner.
Ingredients :
Mango Pulp : 2 cups , fresh or canned
Cottage Cheese or Paneer (finely grated) : 1 cup
Milk Powder / Mawa Powder : 1 cup
Sugar : 1/3 cup or to taste
Saffron : a fat pinch soaked in 2 tbsp warm milk
Cardamom powder : 1tsp + a fat pinch for garnish
Almonds : 2 tbsp roughly chopped + 2 tsp for garnish
Pistachios : 2 tbsp roughly chopped + 2 tsp for garnish
Notes for Ingredients :
when you use fresh mangoes to make pulp, please make sure that the mangoes are sweet and fully ripe.
I used store bought American Cottage Cheese which was fine in grain. You may use finely grated paneer.
I used milk mawa powder. You may use frozen mawa/khoya or fresh mawa/khoya. In absence of both, use condensed milk.
I generally keep the sugar in my desserts low. You may increase the sugar as per your taste. Also, of you are using sweetened canned mango pulp or sweetened condensed milk, please adjust sugar quantity accordingly.
Method :
Take a thick bottom pan. Add mango pulp and sugar to the pan. Cook them together on low flame for about 8-10 minutes till mango pulp looses much of water. Meanwhile, prepare the moulds for setting. If using a cake tin, like with butter paper and if using the moulds, grease them lightly with butter or non flavored oil.

Once the mango and sugar potion is reduced, add cottage cheese/ grated paneer + milk mawa powder/ fresh or frozen khoya or mawa/ condensed milk + nuts + cardamom powder + soaked saffron to the pan.

Mix well with the spatula. Cook everything together on low flame for good 18-20 minutes, till everything is married well. Keep stirring often.

Once the mixture starts leaving the sides of the pan and gathers well with a stir of spatula, it is done. Switch the flame off.

Pour the mixture with the help of spatula in the setting tin or mould.

Refrigerate it for good 6-8 hrs before serving it.

Take it out and enjoy :).
Ciao,
Sonal!