Meatless Monday : Salad Mexicana
As an Amazon Associate and member of other affiliate programs, I earn from qualifying purchases.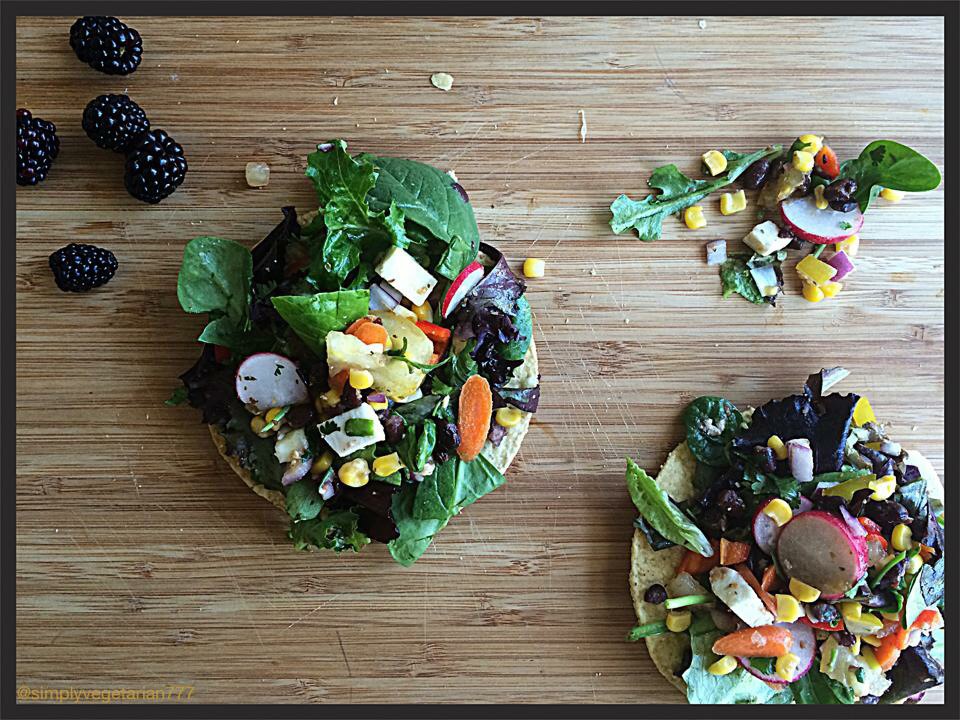 Hola Amigos,
It's still not late to post my Meatless Monday recipe. It's just 10:00 pm right now my time and must be 7:00 pm on the west coast and 5:00 pm in pacific somewhere, on Monday :). So it is still Monday somewhere! I was thinking of skipping today but Meatless Monday is a commitment, so here I am with a summery and refreshing salad, which will awaken your taste buds and make them dance to Salsa ;). Why? Because it is a salad with Mexican flavors :)))))). Yes, silly ! Eh! Oh well ! Let's move on ;).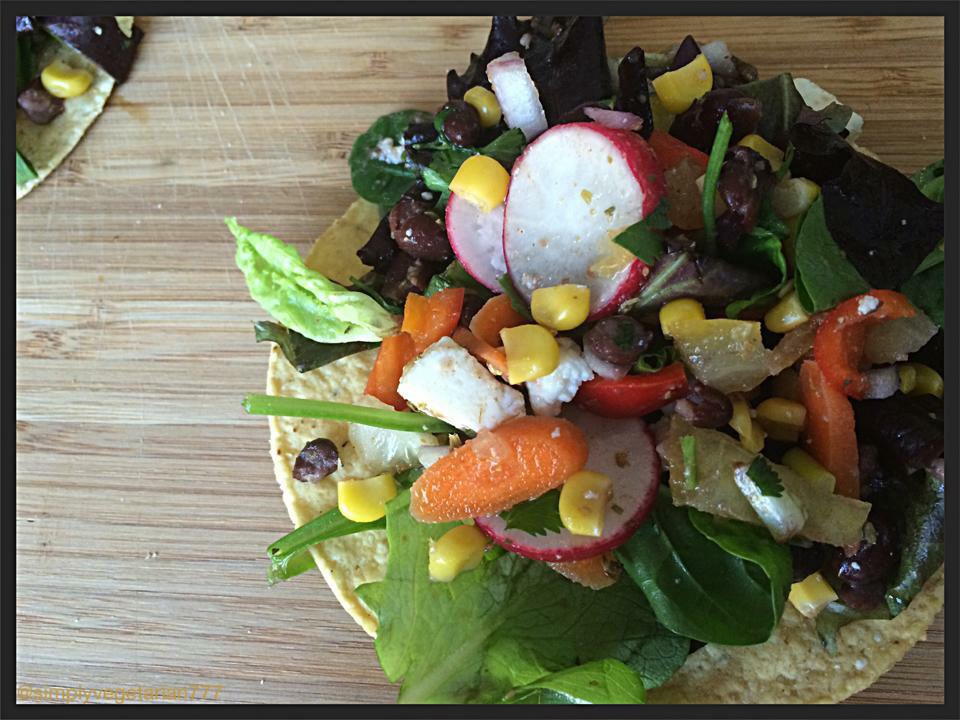 I have always tried to make my salads wholesome, equivalent to a complete meal and not a mini meal. That attitude keeps me full for longer without any fancy binging or munching. It might well fall in a Salad category, but it's a light meal! I made the salad and created a dressing using Mexican flavors. So you are in for 2 recipes today one for a salad and one for a dressing!
Here is how the recipe is going to roll !
Serves : 2-3
Ingredients :
Greens : 2 handfuls. You abide mix spring green, lettuce or baby spinach.
Black beans : 1/2 cup. You may use red kidney beans or pinto beans instead.
Corn kernels : 1/2 cup, partly cooked
Carrots : 2-3 tbsp, chopped or sliced thinly.
Radish : 6-8, washed and cut in thin rounds.
Bell Peppers/Capsicum : 2-3 tbsp, finely chopped.
Tomato : 1/2 cup chopped in small squares
Onions : 1/4 cup chopped fine
Cilantro : 2 tbsp, washed and chopped
Paneer/ Queso Cheese/ Tofu/ Mild Cheddar : 1/3 cup cubed small.
Tortilla Chips or Tostadas or Taco bowls as a side for the Salad
Dressing :
Lemon/ Lime juice : 3 tbsp
Salt to taste
Paprika or red chili powder : 1/8 tsp or to taste
Dry Oregano : 1&1/2 tsp
Cumin powder : 1&1/2 tsp
Garlic powder : 1/4 tsp, or 1/2 tsp of freshly grated garlic, optional.
Method to prepare Dressing : Take a small container. Add all the ingredients and shake well. Set aside!
Method to prepare Salad :
Take a big bowl. Add all the ingredients mentioned under salad to the bowl, besides the accompanying tortilla chips.

Add the dressing to the bowl, according to your taste. It is tangy so be careful :). Take salad forks or tongs or dig in your clean hands and Toss the salad well. Cover and let it sit for 5-10 minutes for good marination of flavors. It is ready to serve and eat :).
Serving Suggestions :
1. Take a salad bowl. Full it up with the salad. Top it with roughly crushed tortilla chips and savor! Amit ate it like this.
Take a tortilla bowl. Fill it up with the salad and dig in with a fork. This is how I am going to eat next time :).

I ate mine over a tostada, this time. Tostada is a Mexican "papadum/papad" made of corn.
Let me know of you make it anytime :).
Gracias,
Sonal @simplyvegetarian 777