Meatless Mondays and Alcohol Free : Pinacolada Mocktail, a refreshing tropical drink right in your blender!
As an Amazon Associate and member of other affiliate programs, I earn from qualifying purchases.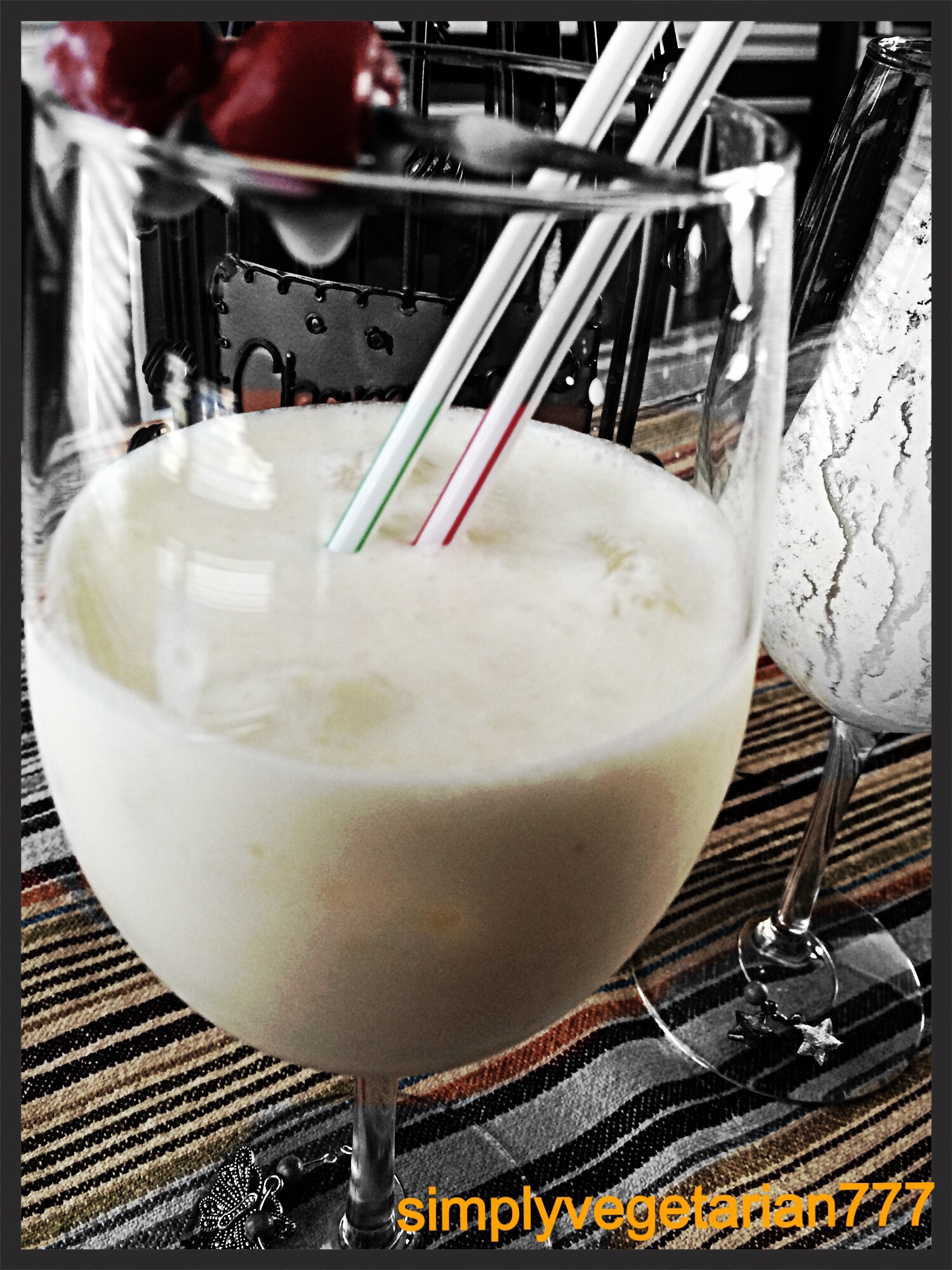 It is Monday and meatless here! Adding another twist to this Monday, making it alcohol free too :). Isn't that a good thing? Weekends are for indulgence at my home! We unleash our taste bud monsters and eat and drink and be lazy and then eat and drink some more and then be on the couch! That sounds awesome but not that much when the body yells to stop! So a slow and healthy Monday…..a cheers to all you lovely people with a non alcoholic drink! Our own Piñacolada, so tropical and so refreshing with the flavors of coconut and pineapples! Drinking it neat….aha that means alcohol free :)…. On Monday!
Here is how!
Serves : 1
Kitchen Equipments required : Blender
Ingredients :
Coconut Milk : 1/2 cup. Use light version if available.
Pineapple : 1/2 cup, crushed! Canned or fresh.
Ice cubes : 1/2 cup
Sugar : to taste, optional. I did not add any sugar since I used canned and crushed pineapple in pineapple juice. Also, I don't like my drink too sweet!
Cherries : few to top, canned or fresh and pitted, optional
*Note : if you are facing mood swings, then binge in the full fat version of coconut milk. The studies suggest that coconut fat helps in mood balancing. Thanks to Gina for enlightening me with the info :).
Method :
Take a blender and add coconut milk, pineapple pieces, ice cubes, sugar if using! Blend for few seconds till everything comes together!
You will get a nice thick Piñacolada!
Pour it in a glass!
Add some straws!
Top some cherries!
Put on your sunglasses!
Imagine a beach!
Sip sip sip!
Enjoy!