Meatless Mondays : Black Bean Soup
As an Amazon Associate and member of other affiliate programs, I earn from qualifying purchases.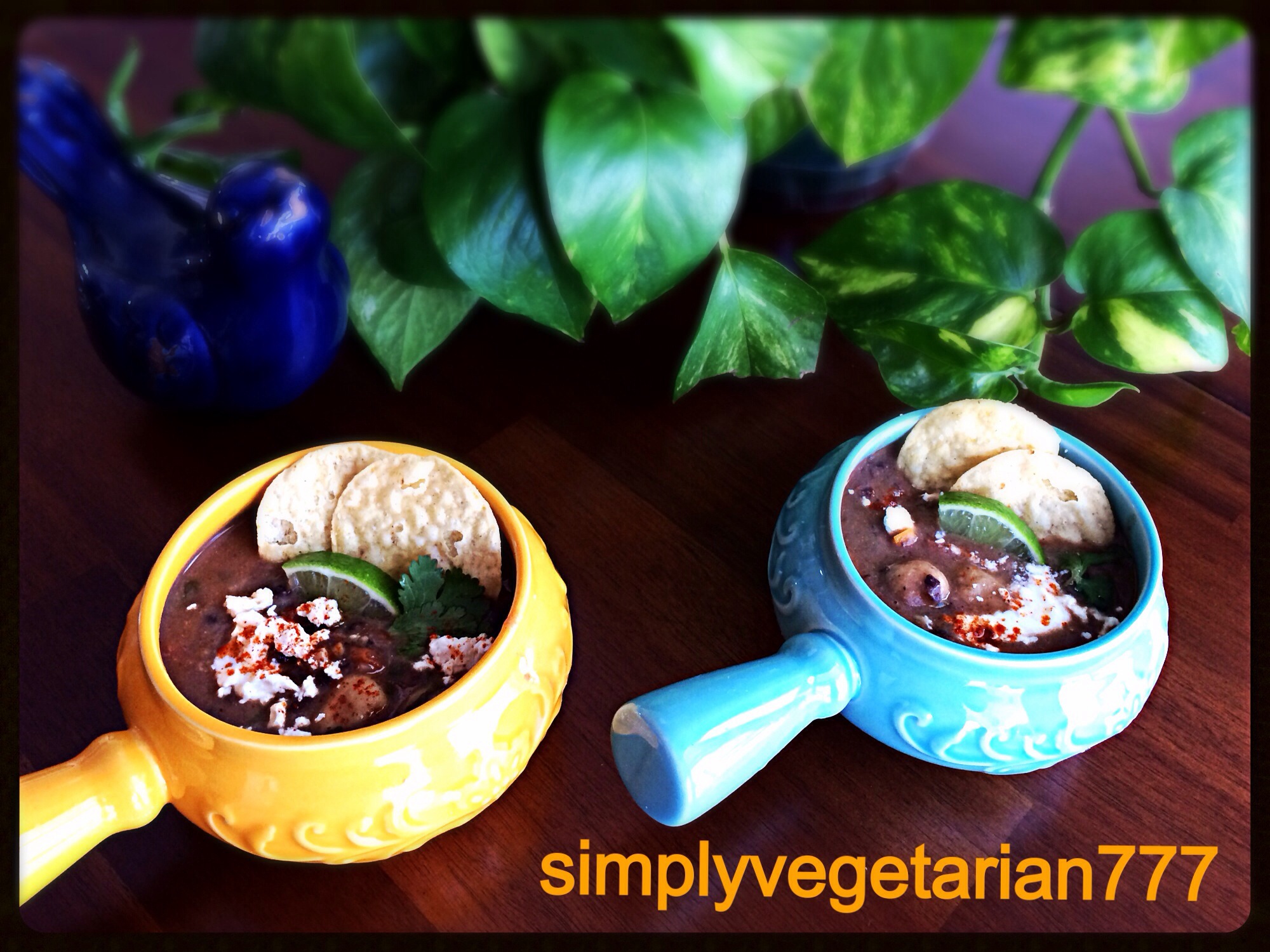 Black bean soup was introduced to me at Panera's, almost 7-8 years ago. Vegetarian meal was not easily available back then in any cafés. I was trying to read the meals displayed on the board, marked with V in the lunch rush hour and I have to tell you that Panera's is packed everywhere for lunch hours. So I was trying to read the menu displayed on the board amongst some hungry and rushed customers at the lunch hour….and finally found a V followed by Black Bean Soup. I never ever had heard of it before. What other option did I have? I was taking too long I guess since the people behind me were giving me glares :). So, I blurted out Black Bean Soup, please! And believe me, that was the best (un)thoughtful Blurt, I ever made..lol !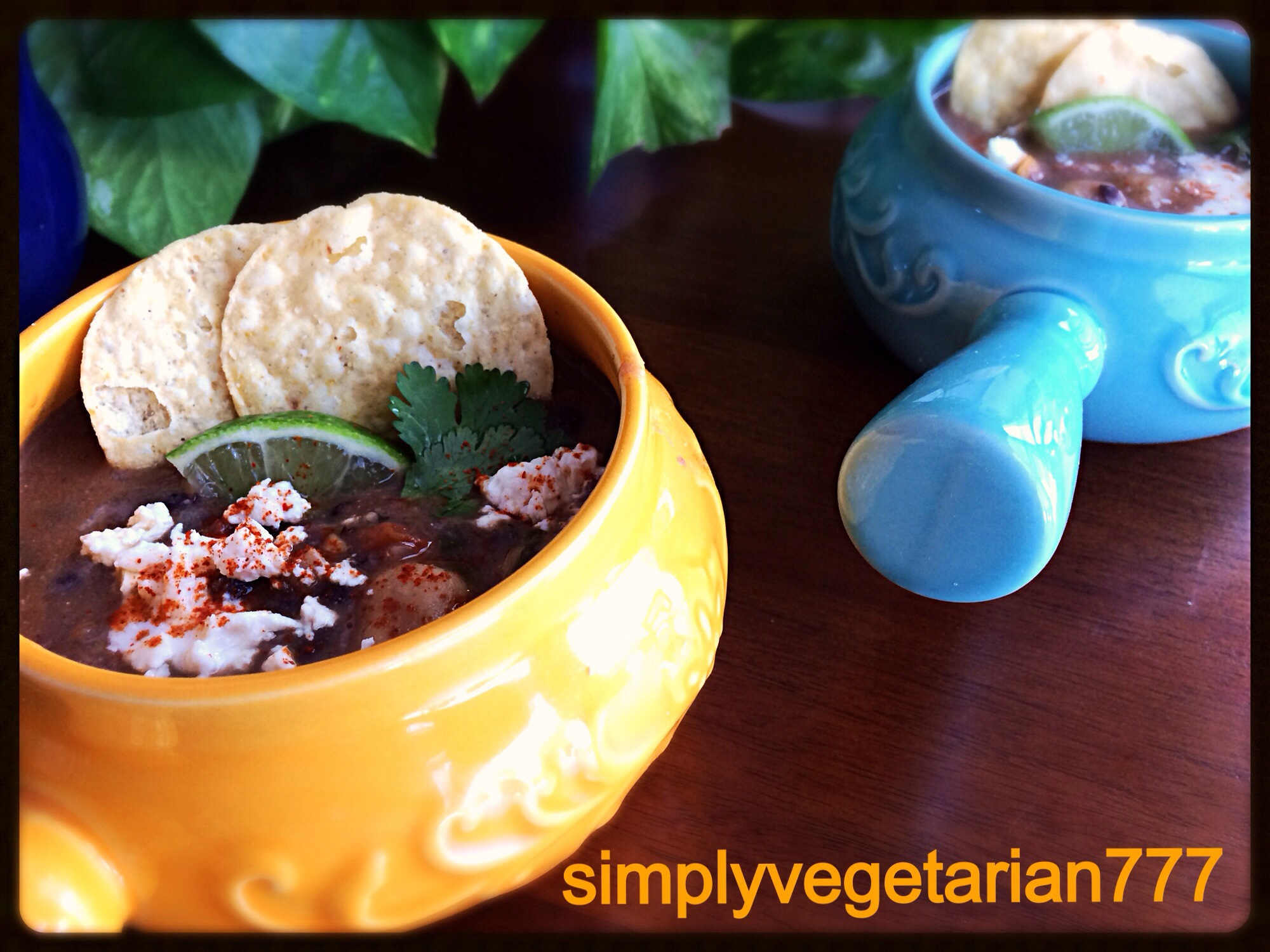 The rustic and earthen taste of this soup is just amazing. It is such a hearty soup when you are cold, when you are dull, when you are hungry, when you are just not in your skin. It brightens you up. It calms you down. It puts your soul back in the place :).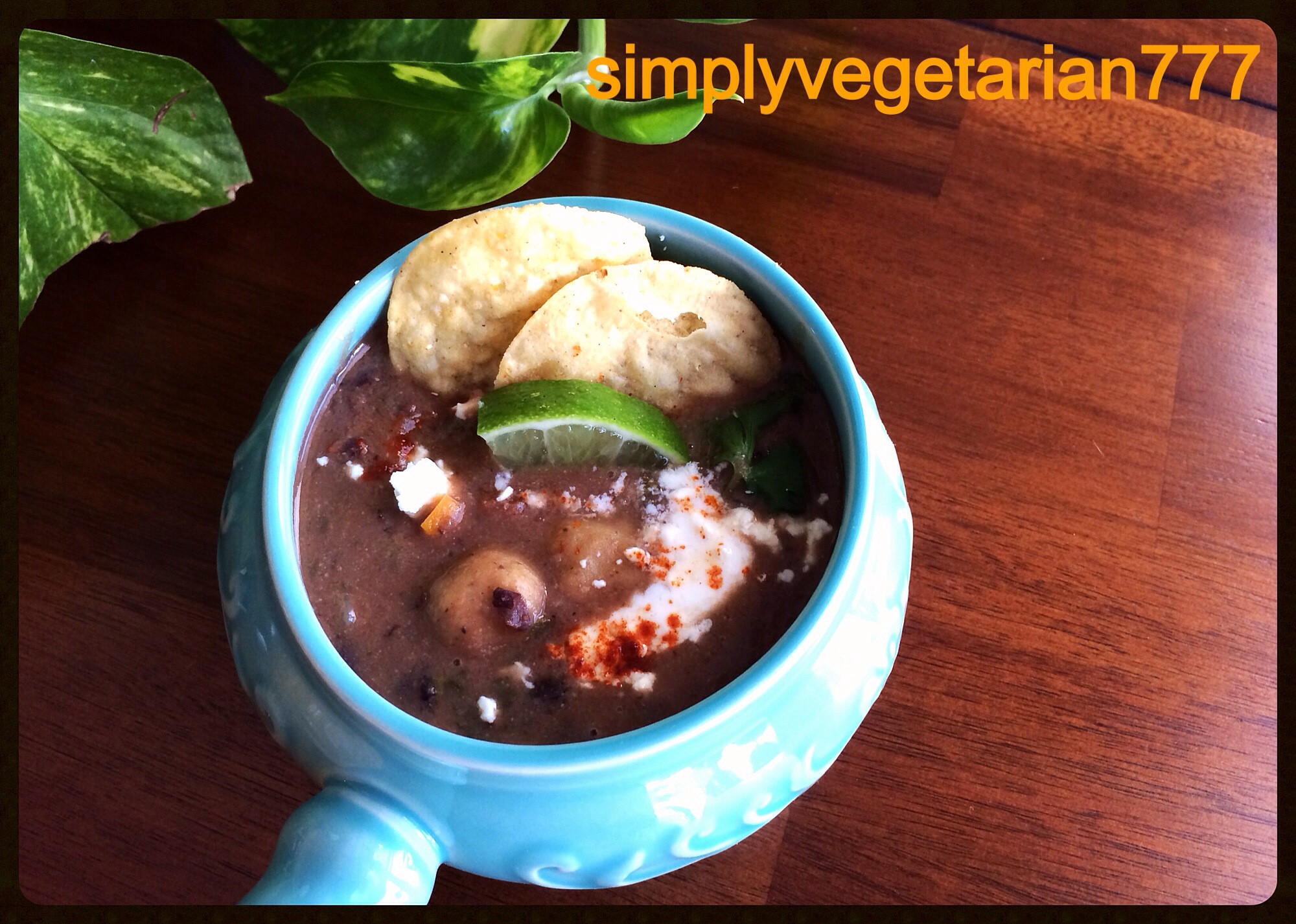 I am not claiming that it is original to the Panera's taste but no lesser. Another under 30 minutes soup that can be whipped up with no nonsense recipe, using the canned beans. I love the canned beans. Always have a stock of canned beans in my pantry. Oh if you are wondering, then I wash them thoroughly under running water before each use.
Now get rolling, people :).
Ingredients :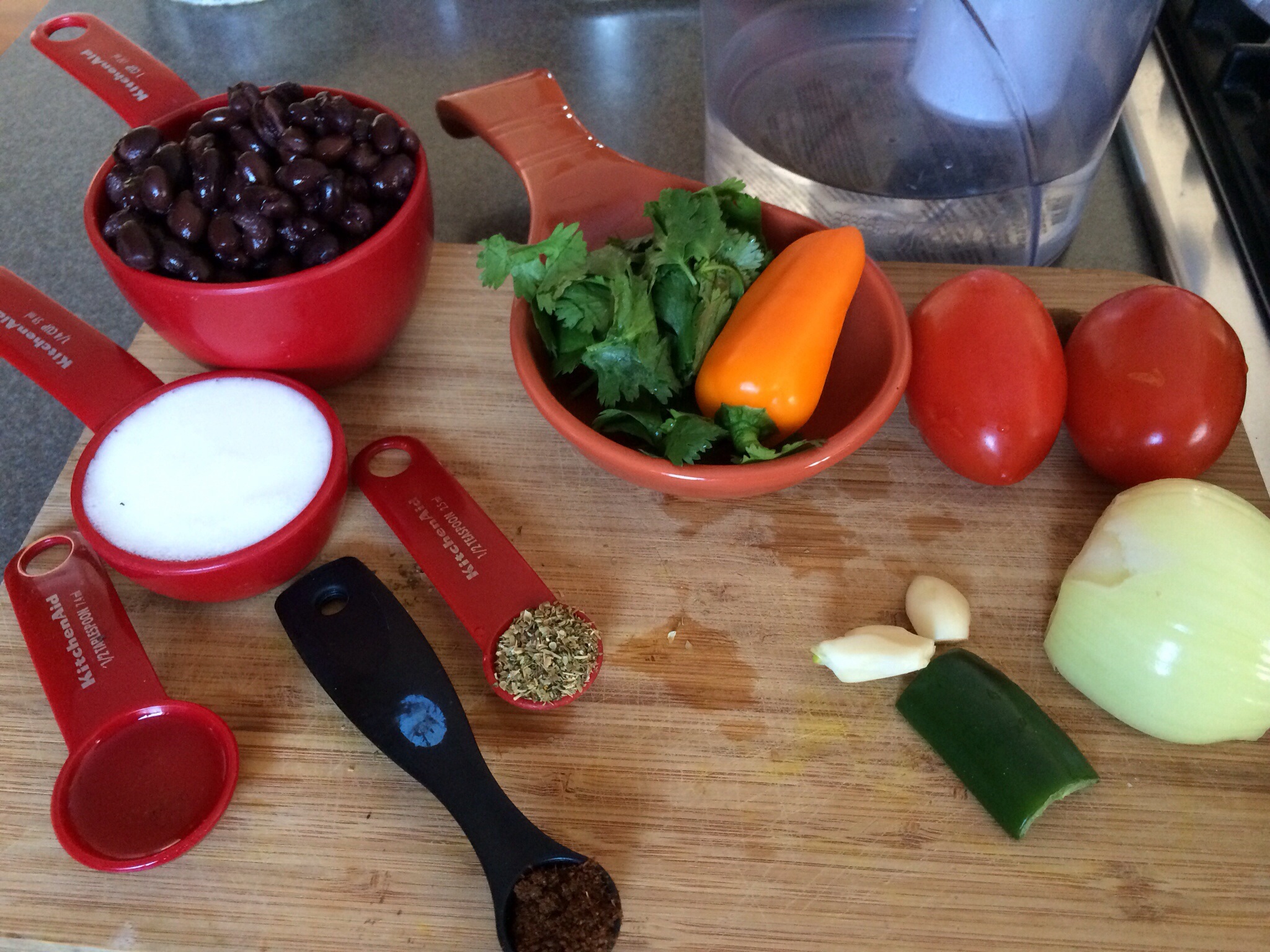 Black Beans : 1 cup, cooked. Use canned or soak and cook till tender. If using canned, then wash thoroughly under running water.
Yogurt plain : 1/4 cup. May use 2 tbsp sour cream instead.
Oil : 1/2 tbsp
Bell peppers/ capsicum : 3 tbsp chopped fine
Onion : 1/2 cup chopped fine
Garlic : 2 pods minced
Jalapeños : 1/2 tbsp chopped fine. Use regular green chillies instead
Tomatoes : 2 small or 3/4 cup, chopped fine
Cilantro/coriander leaves : 3-4 tbsp, chopped fine
Cumin powder : 1/2 tsp,
Oregano : 1/3 tsp
Salt to taste
Water : 4 cups. May use low sodium vegetable broth
Corn flour : 1 tbsp dissolved in 3 tbsp water.
For garnish : some queso or feta cheese and sliced lime and a dash of cayenne powder.
Method :
Heat oil in a saucepan. Add onions, garlic, bell peppers, jalapeño and sauté well for 3-4 minutes.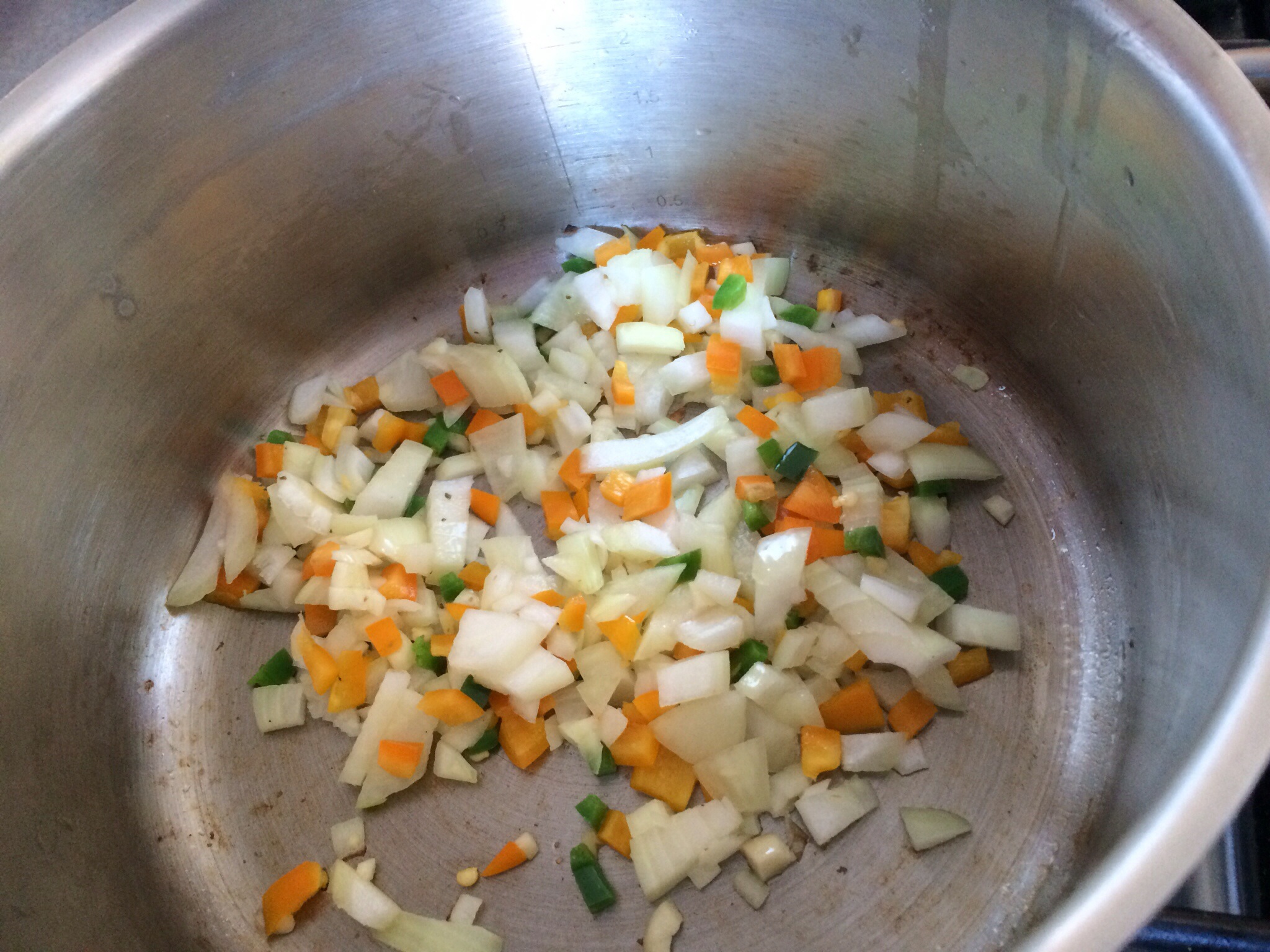 Add beans, tomatoes and spices. Mix well.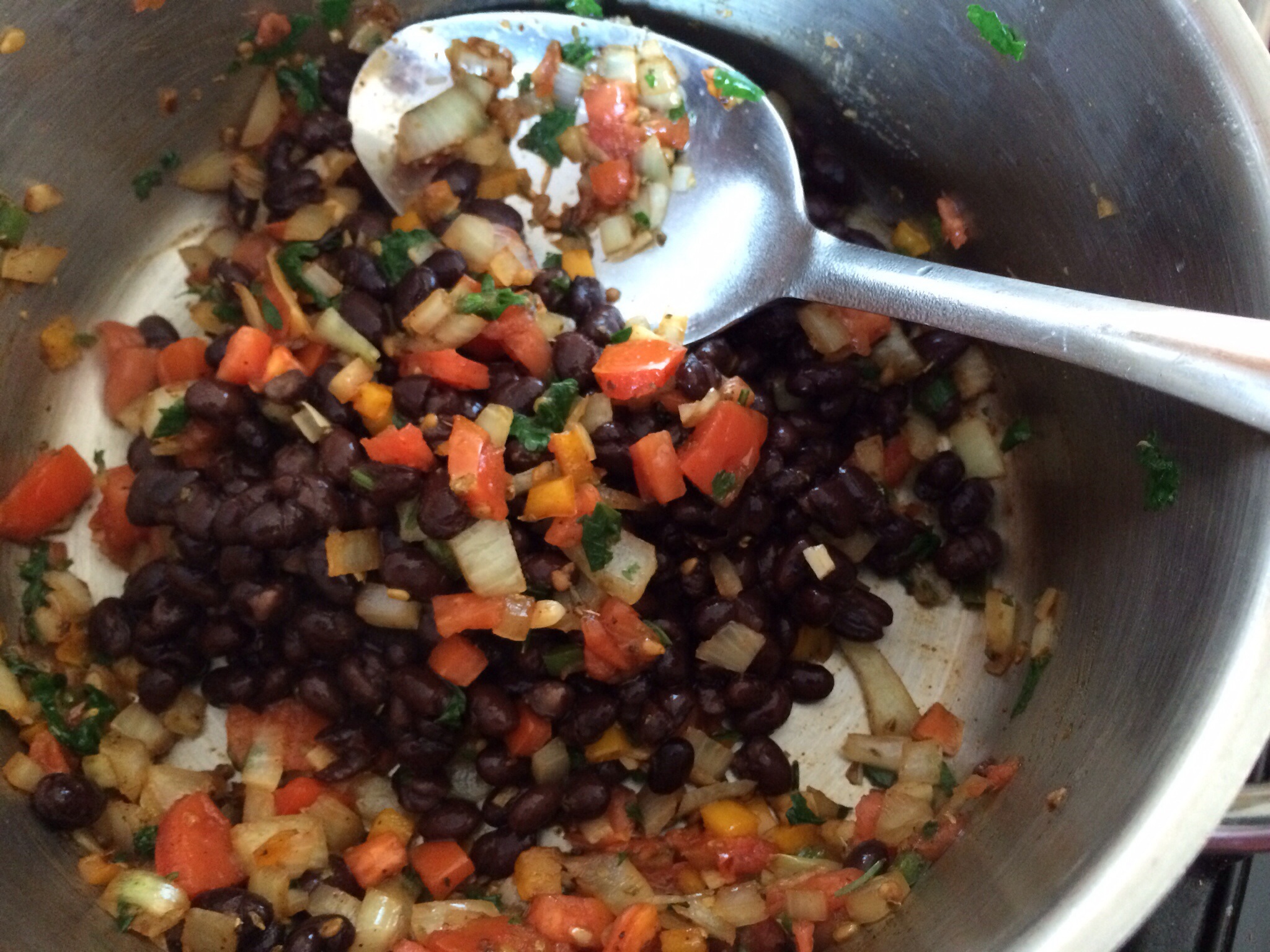 Add water, chopped cilantro and dissolved corn flour, cover and cook for 15-20 minutes.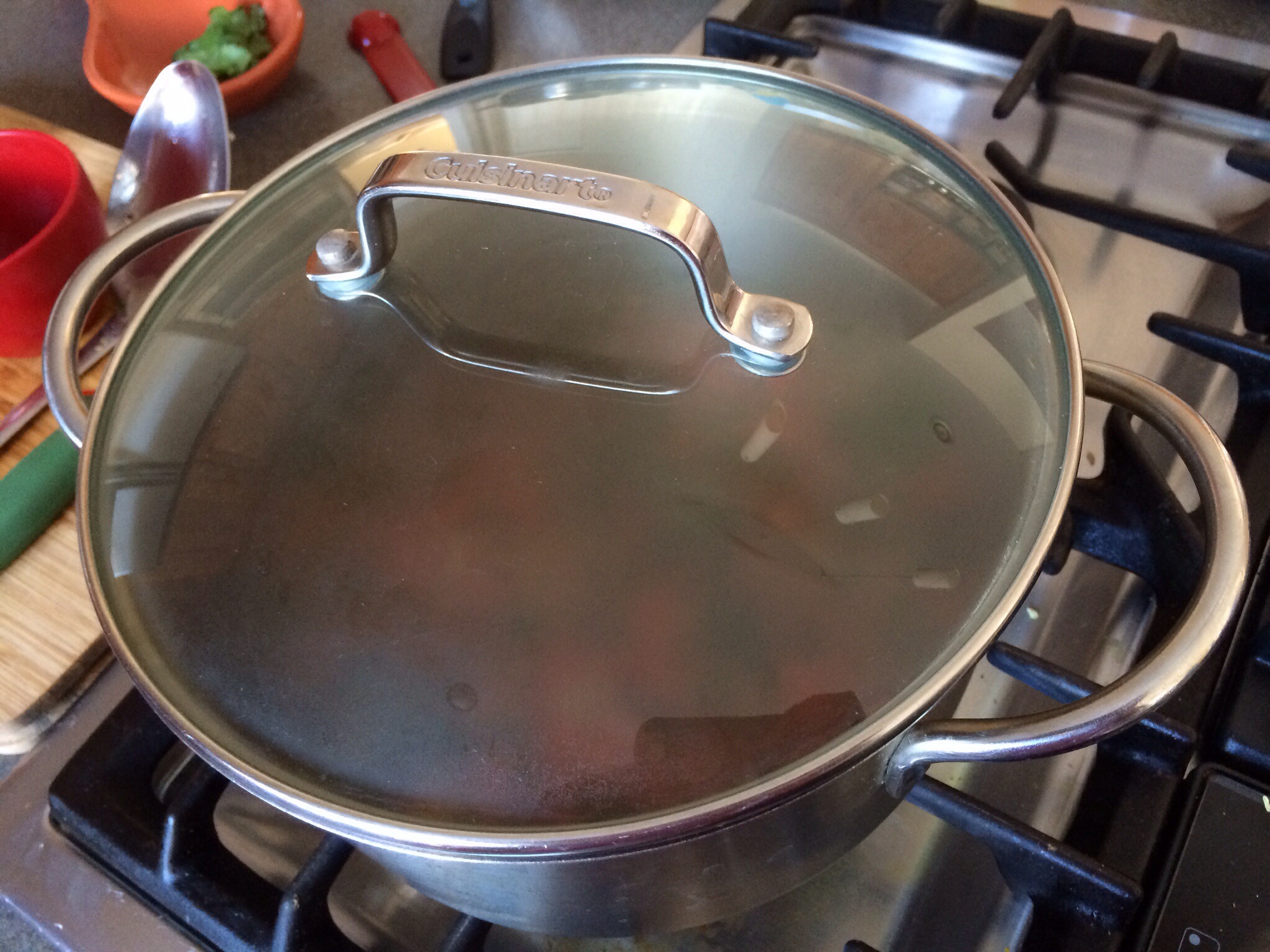 Once done. Add stirred yogurt or sour cream. Pour in the bowl. Add some queso or feta cheese, dash some lime juice and sprinkle some cayenne powder. Enjoy with tortilla chips on the side.