Mediterranean Inspired Red Lentil Kaftas/Koftas with Greek Tzatziki Dip
As an Amazon Associate and member of other affiliate programs, I earn from qualifying purchases.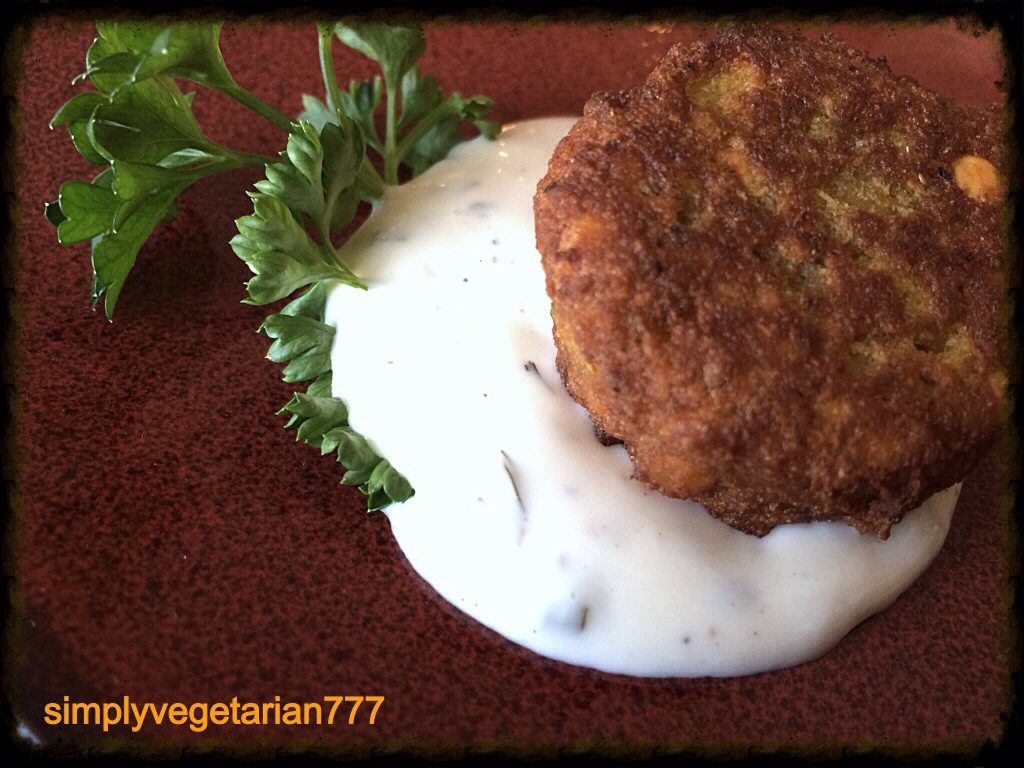 As much as I explore for vegetarian dishes in different cuisines, I am left speechless every time in my quest to learn more about the vegetarian side of the global cuisines.
This Red lentil Kafta recipe is adapted from the lands of Lebanon, Turkey and Syria, which is the west of Middle East and a part of the Mediterranean countries. Lately my focus is on Middle Eastern Cuisine. It is evident in my past posts, isn't it? Yes, I go through phases. A land of mystery, stories, Sinbad, Jasmine, Aladdin, Genie for our imaginative minds. A land of beautiful architecture, gorgeous people, enticing culture. A land of Shahs and Sheikhs. A land of FOOD. Middle East being the central route for trading in the ancient times between east and west, flourished and spread like anything, influencing different cuisines and much more. I can surely see the traces in North Indian cooking and culture. What an enrichment!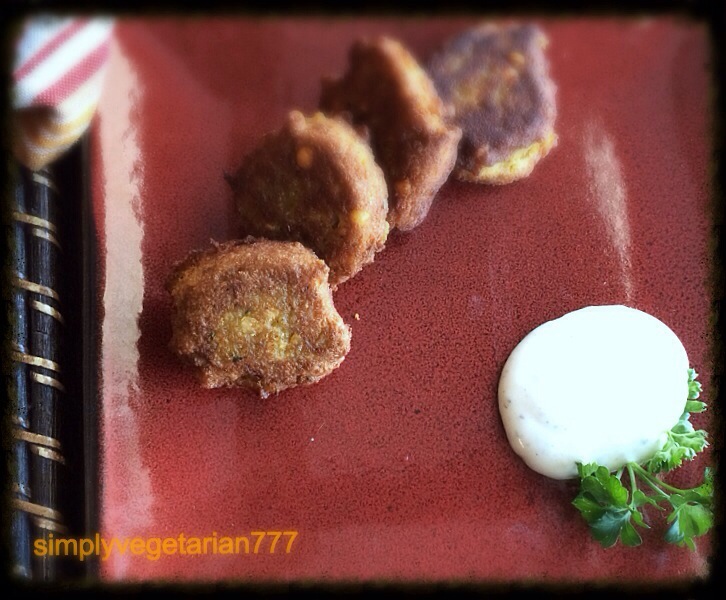 These Red Lentil Kaftas are so elegantly simple in taste and great crispy texture, they are going to be a staple in my house. They can be eaten as appetizers, a filling for your wraps, mini sliders, burgers and sandwiches, add in stews and curries, few in salads and the list can be endless. They can be deep fried like falafels, they can be shallow fried and they can be baked. I fried them since I was short of time. Next time, they are going to be baked in my oven. Yes my oven is more of a Savory Oven.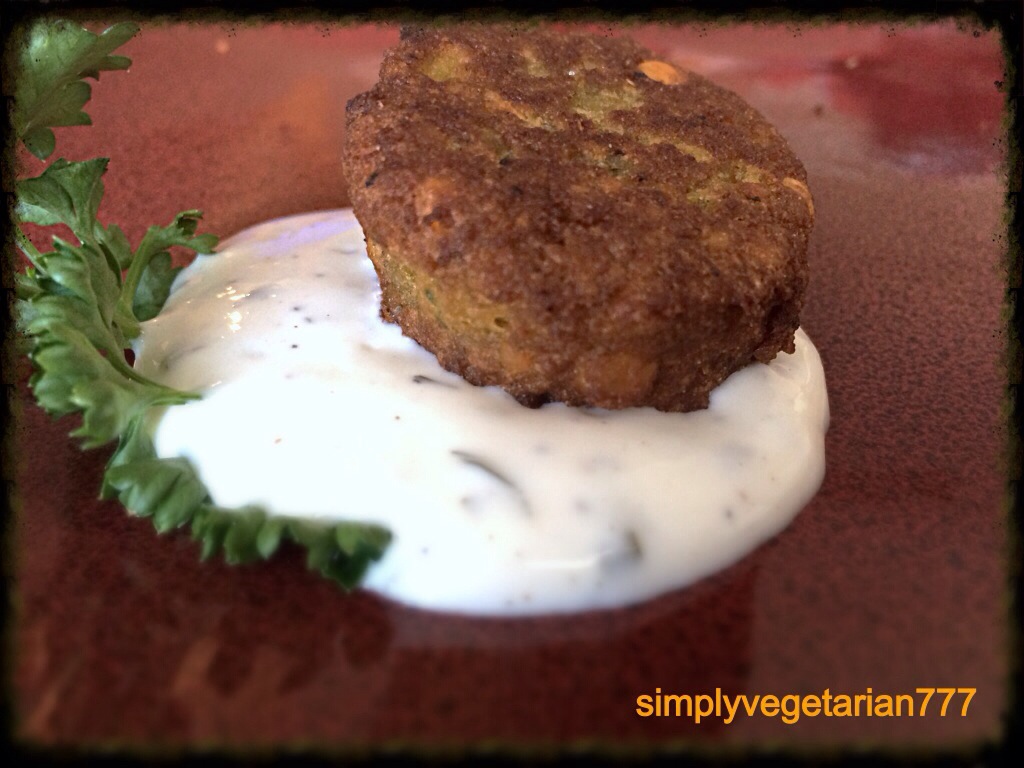 Are you ready? Let's get started then :).
Kitchen Equipments Used : Blender, Frying Pan, Slatted Spoon
Yields : 30-35 tennis ball size Kaftas
Ingredients :
Red lentils : 1&1/2 cups
Garlic : 2 pods
Onions : 1 small
Parsley : 2-3 tbsp, chopped fine. You may use flat leaf or curly
Tomato paste : 1&1/2 tbsp
Rice Flour : 3-4 tbsp, brown or white. You may use semolina as well. In many other versions, bulgar wheat (daliya) is used.
Dried Oregano : 1&1/2 tsp
Salt : to taste or 1&1/2 tsp
Black pepper powder : 1/2 tsp or to taste.
Note : You may use any kind of spice mix to personalize.
Oil : 1&1/2 cups for frying.
Method :
Wash the Red Lentils and Soak them in 4 cups of water for 3-4 hours. They will double up to almost 3 cups after being soaked.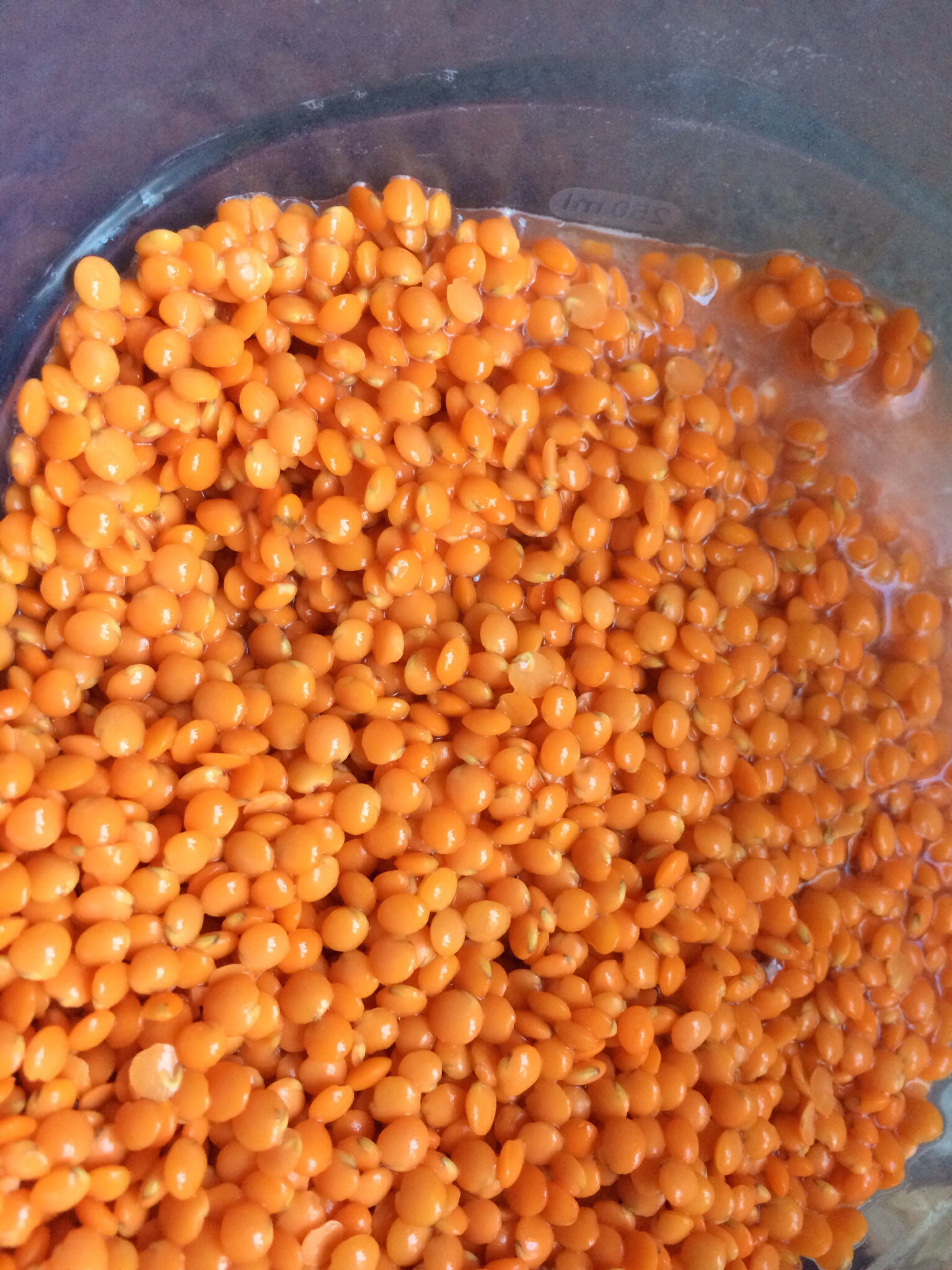 After washing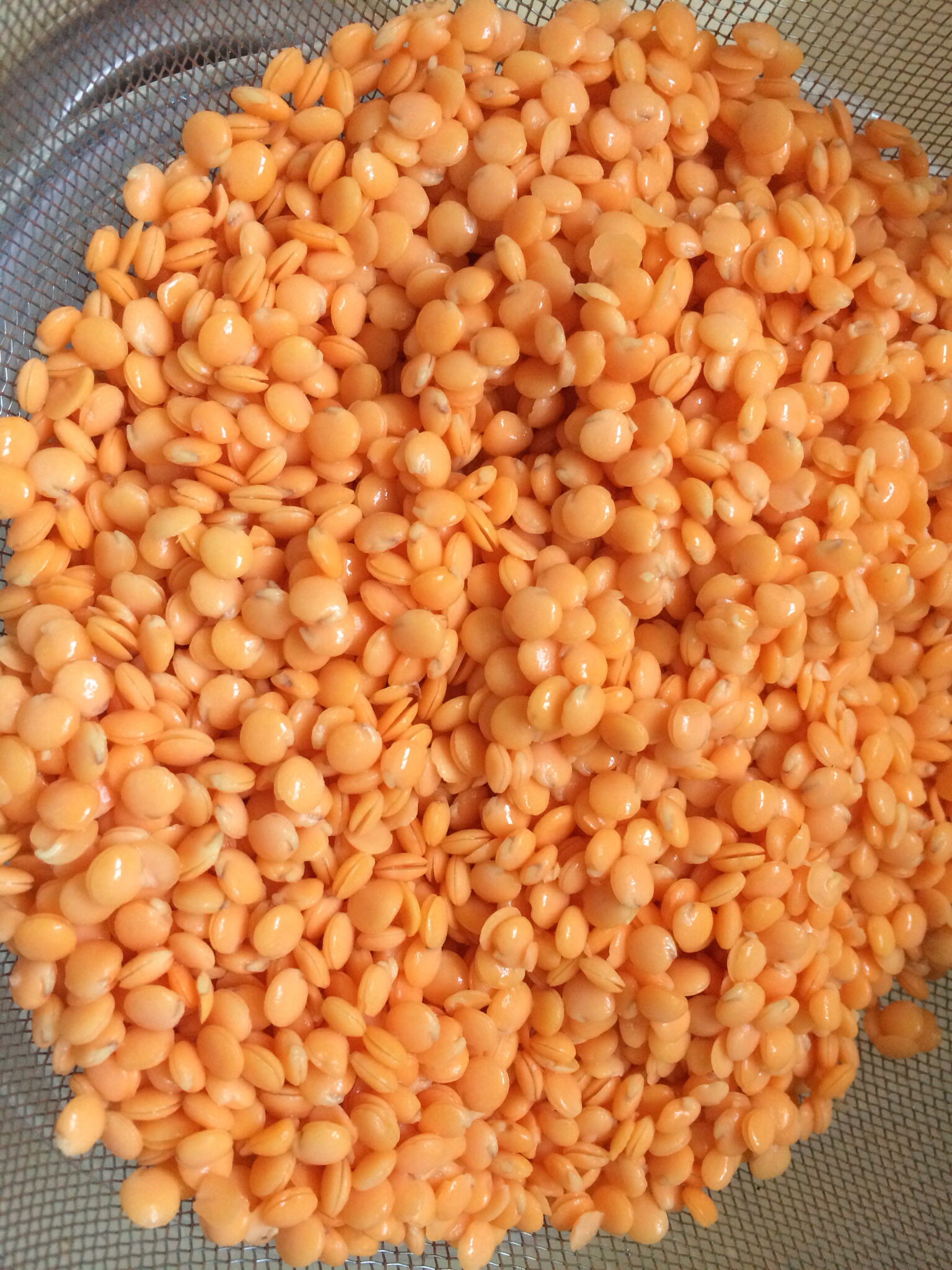 After soaking
Now drain the water from the soaked lentils. Take your blender out. Add drained lentils, tomato paste, onions and garlic. Blend them together to a paste. Add little water if required but not too much. In case the blades don't move, stop, scrape from sides, stir and blitz again. Some grainy texture is fine. The batter should not be flowing consistency. If you have wet grinder, use that. Add dried oregano, salt, pepper, chopped parsley. Mix well. The batter is ready. Now add rice flour to thicken the batter and as required.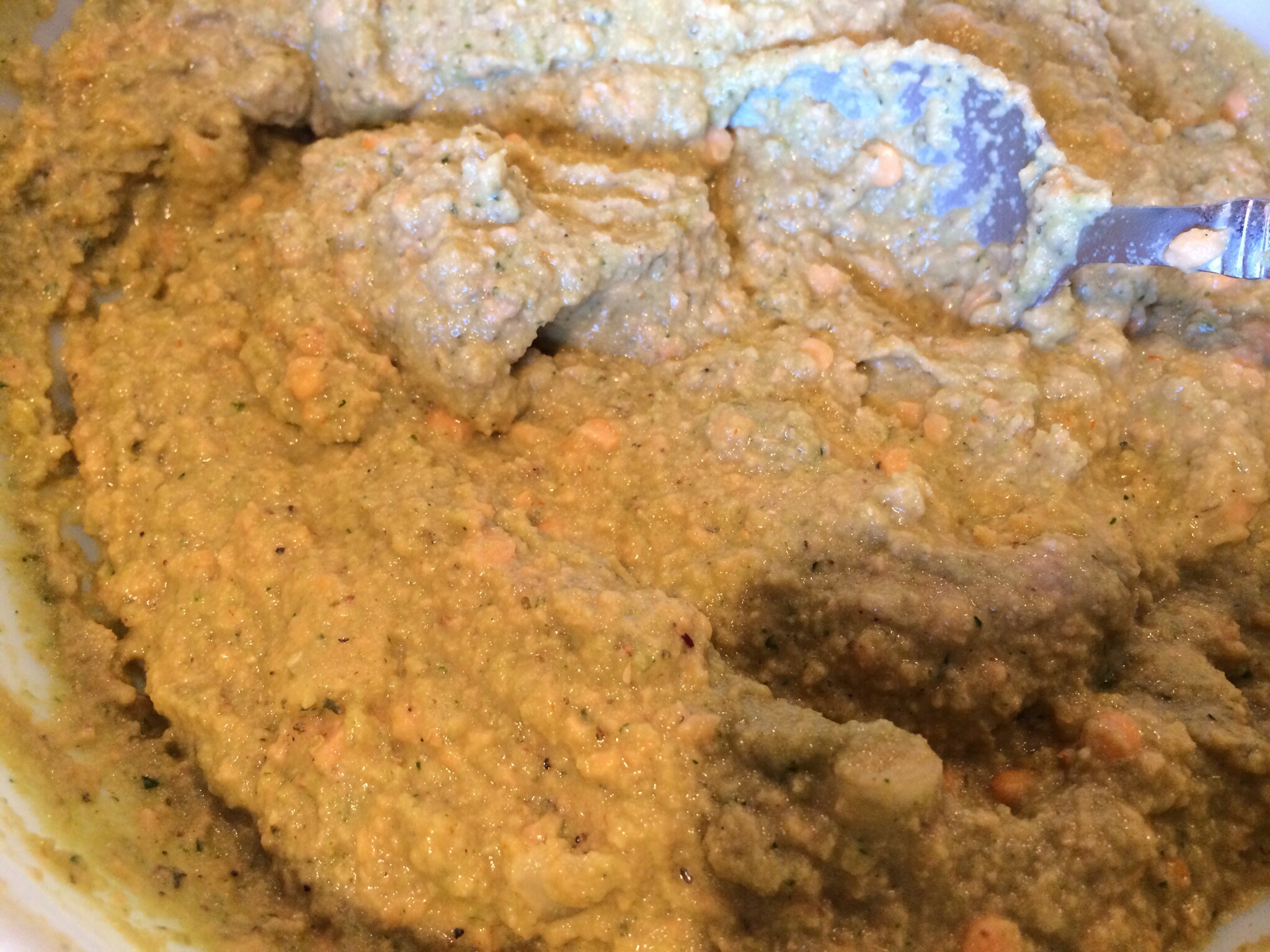 Heat the oil in pan. Keep a platter ready with kitchen towel on it. Keep 2 spoons handy. Once the oil is hot enough, reduce the flame to slightly higher than the medium. Take a spoonful of batter and gently slide it in the hot oil with another spoon. I used my hands to drop the batter. Once they turn golden on one side, turn them gently with slatted spoon.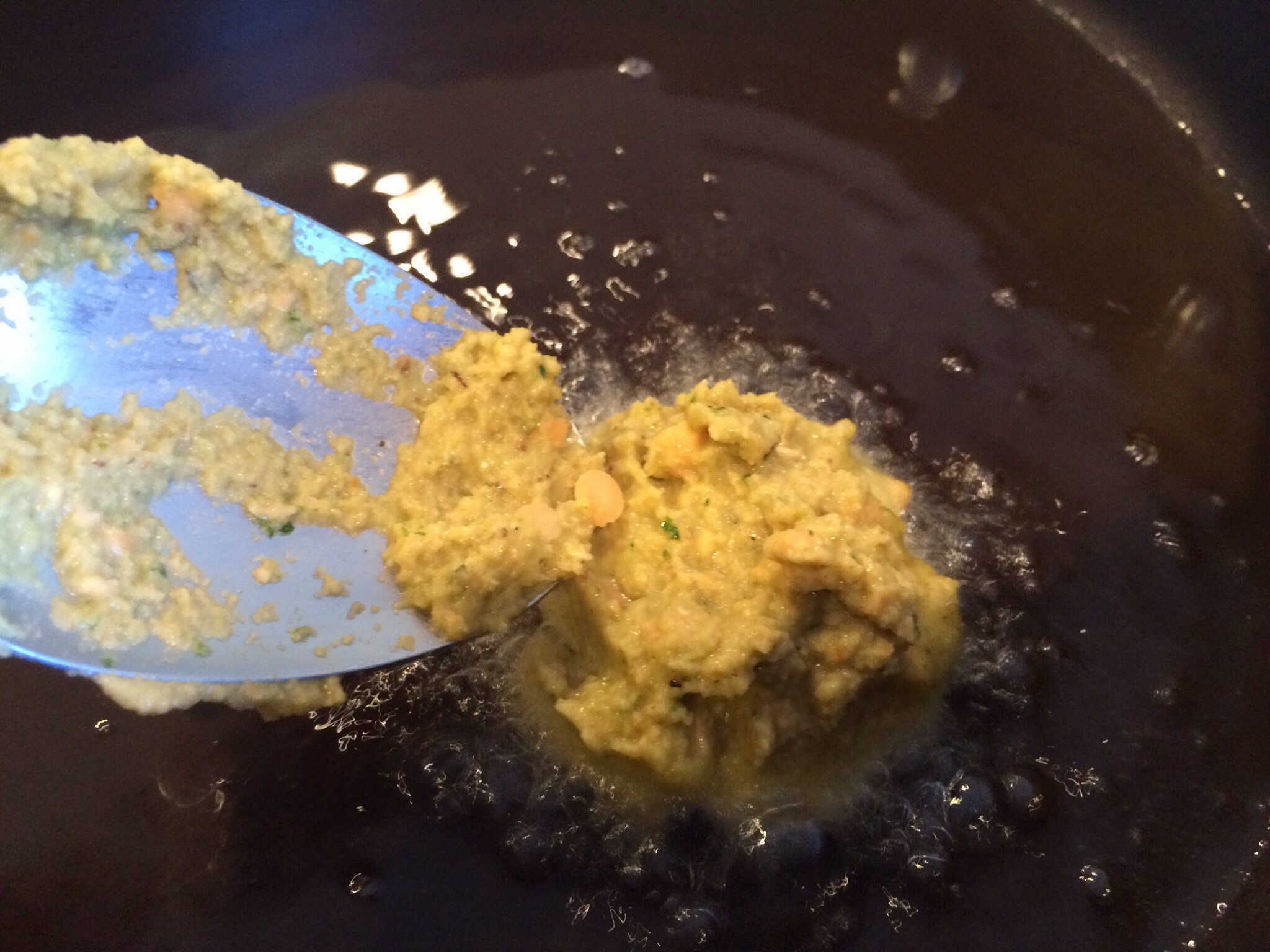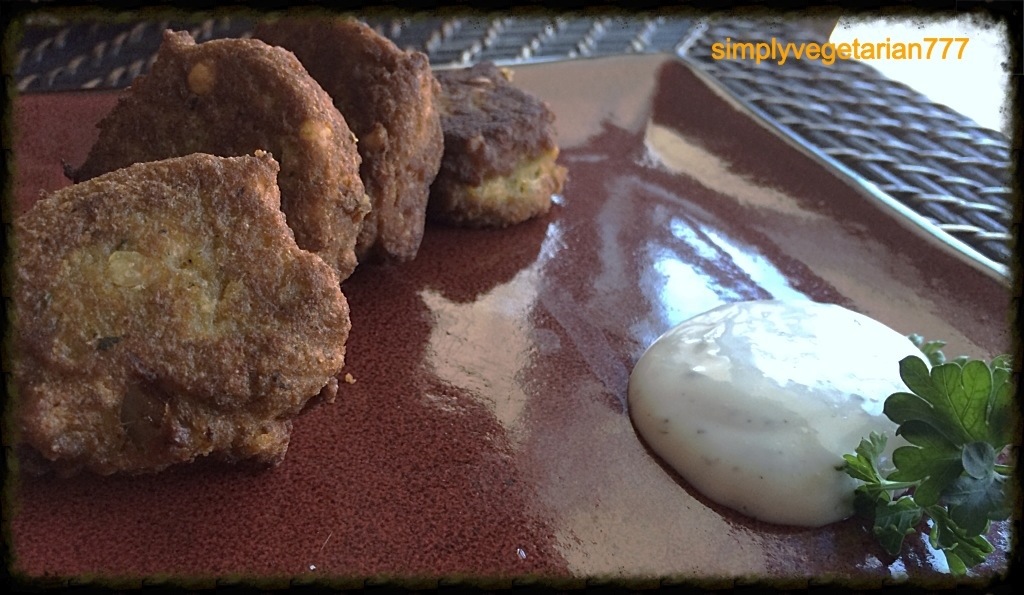 All done :).
Note : you can bake them on greased tray at 400*F for 20-25 minutes, flipping them mid way and turning the tray for even cooking.
I enjoyed mine with Greek Tzatziki dip. I bought mine ready made, but here is the recipe as submitted by my dear friend Sophia who blogs at Love and Lentils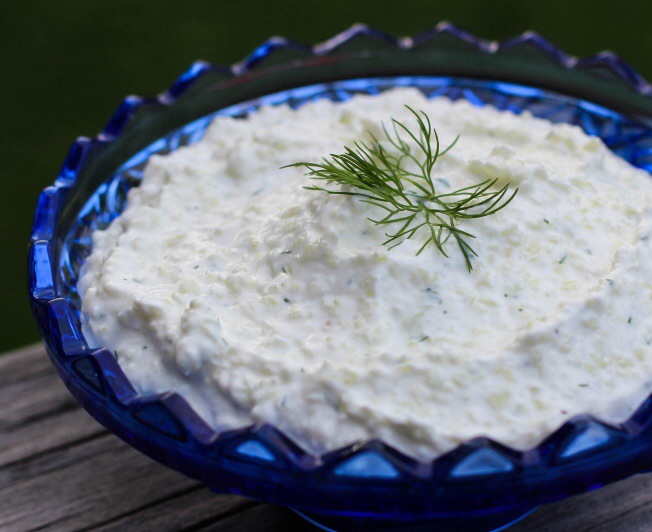 Ingredients:
3 cups full fat organic greek yogurt or thick set yogurt
2 medium cucumbers, seeded and sliced
3 cloves garlic, roughly chopped
1 tablespoon fresh dill, finely chopped
1 tablespoon sea salt plus more to taste
juice of 1 lemon
freshly ground pepper to taste
Directions:
1. Place the yogurt in either a sieve or cheese cloth and let it drain over a bowl for a minimum of 2 hours. If you have the time, overnight is best.
2. Make sure to remove the seeds from cucumbers so you don't end up with a watery tzatziki. Place sliced cucumbers in a sieve over a bowl. Add 1 tbsp of sea salt, and toss. Allow cucumbers to drain for 2 hours.
3. Put the drained cucumbers, garlic, lemon juice, dill and black pepper into a food processor and whiz until cucumbers are finely chopped.
4. In a large bowl, pour in the drained yogurt. Add the cucumber mixture. Stir well to combine. Add any additional salt or pepper to taste.
5. Place in refrigerator for a minimum of 2 hours for the flavours to really combine nicely.
6. Serve and enjoy!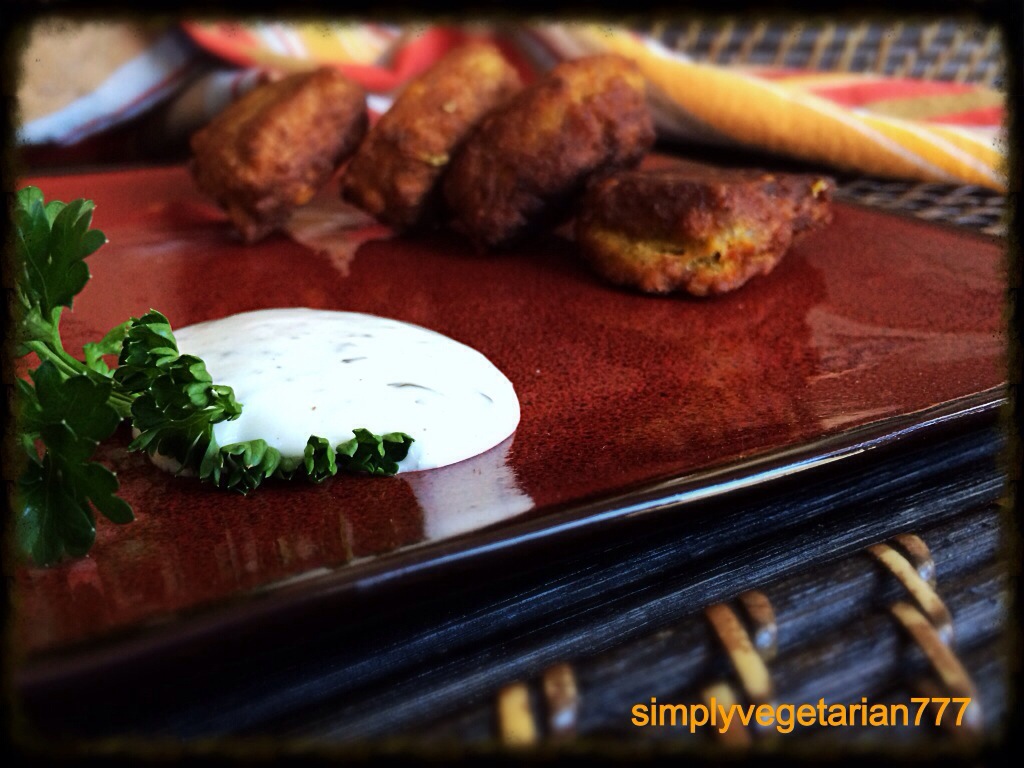 Recipe Source : http://mediterrasian.com