Methi Thepla – Flatbreads made with spices and Fenugreek.
As an Amazon Associate and member of other affiliate programs, I earn from qualifying purchases.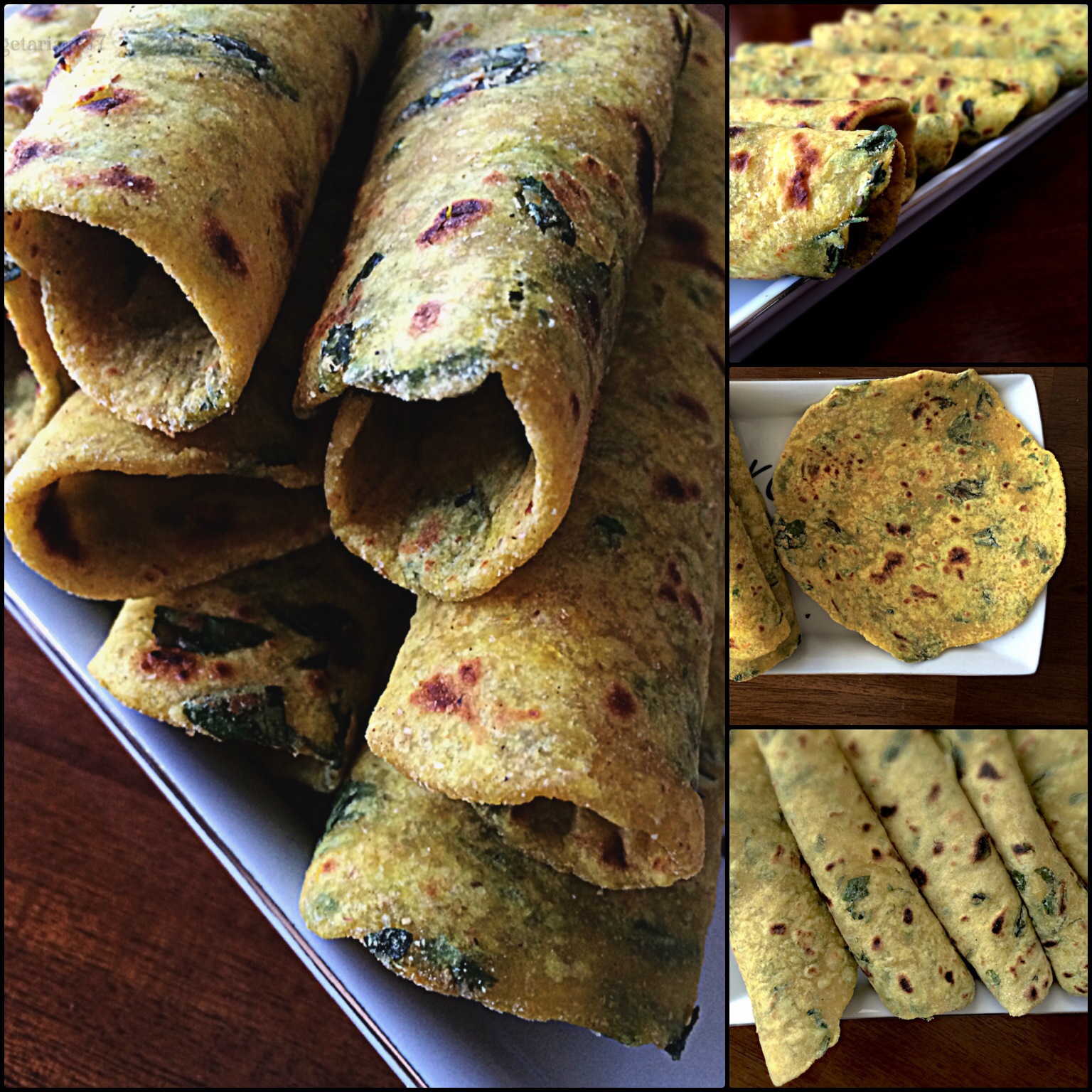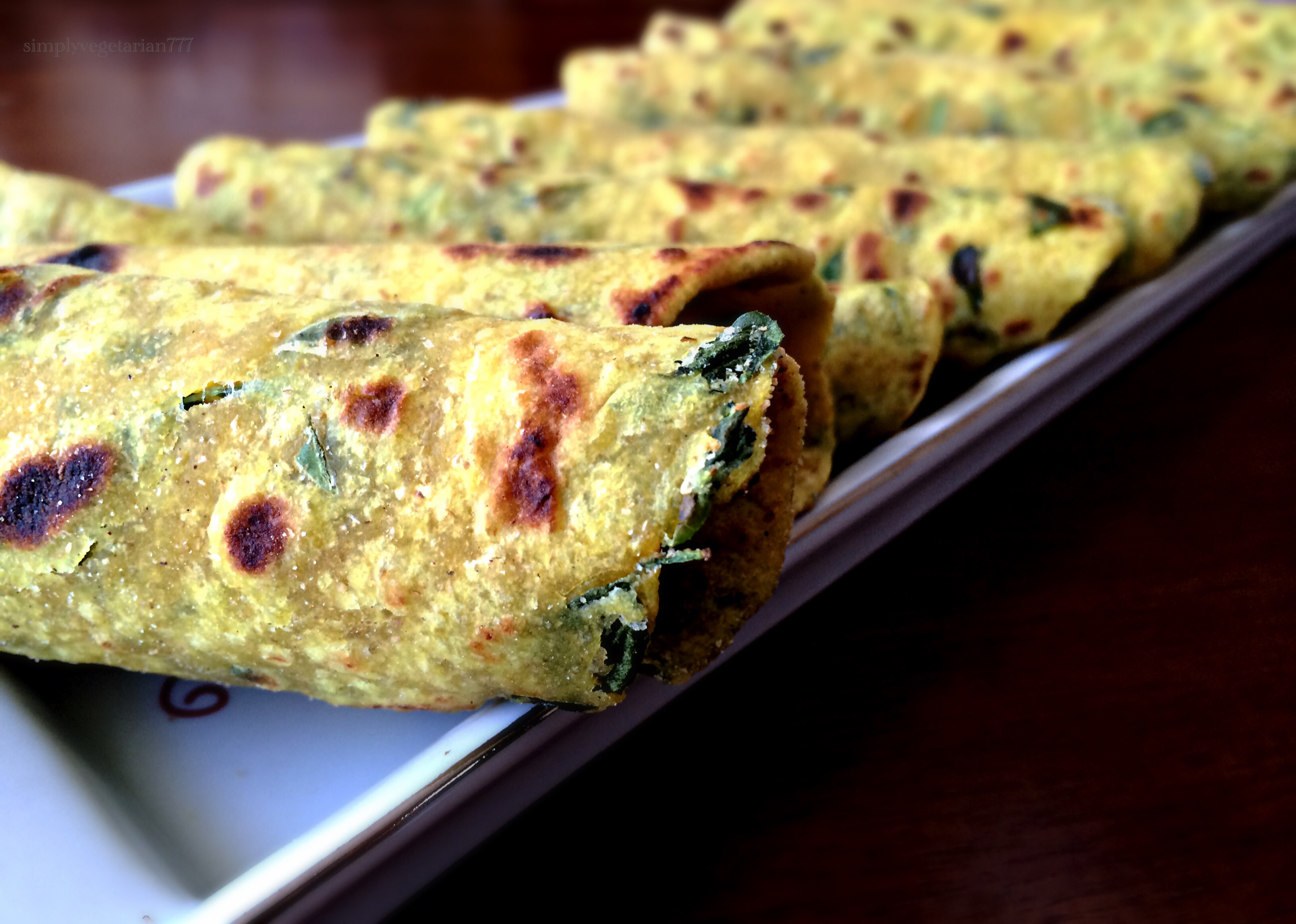 Methi Theplas are much adored flatbreads from Gujarati Cuisine! I have had my fair share of these yummy flatbreads, when I lived near my close friend who was from Gujarati origin.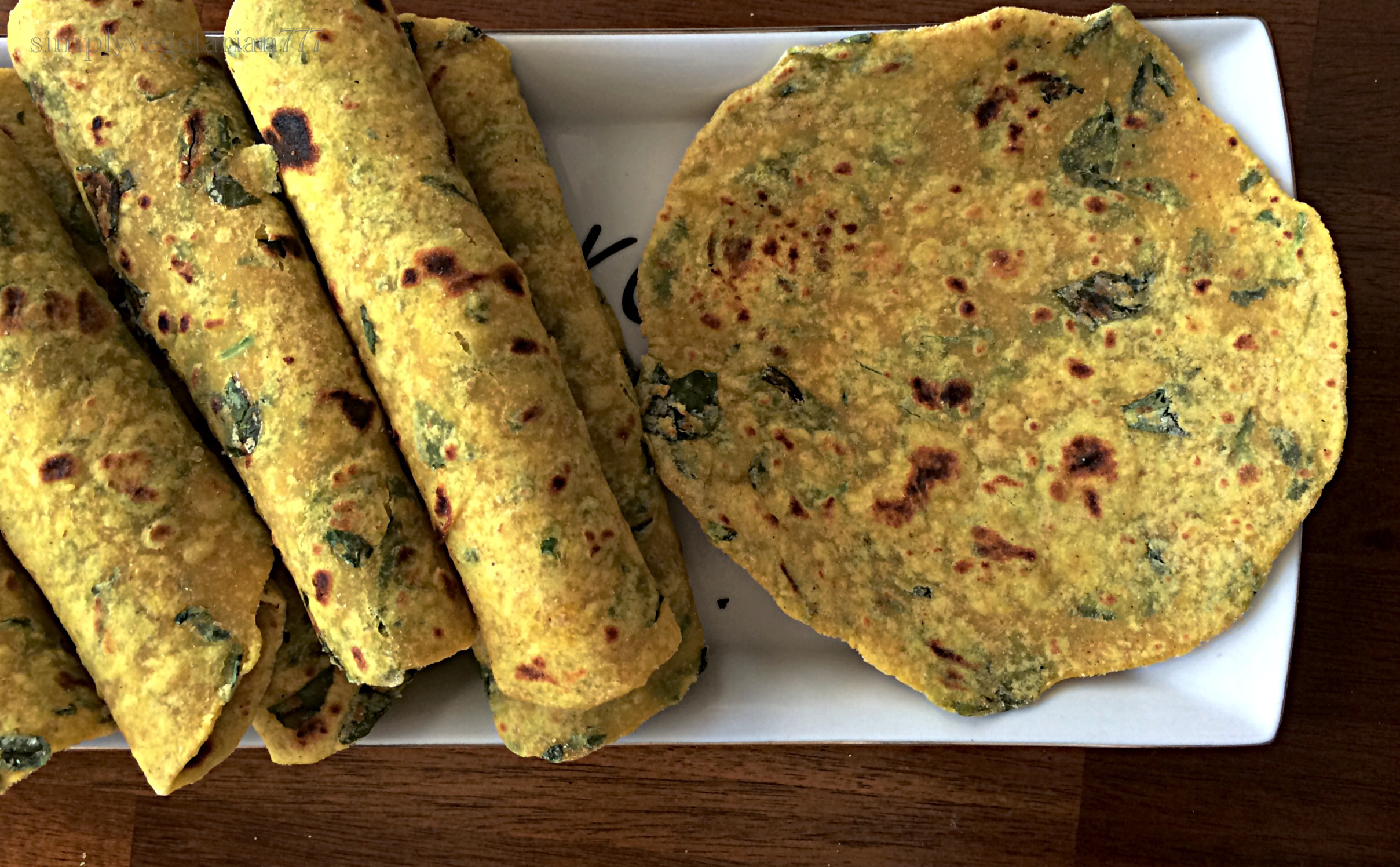 These are mildly spicy and soft, melt in the mouth flatbreads. Often eaten with pickles. People often pack these when traveling on a long distance!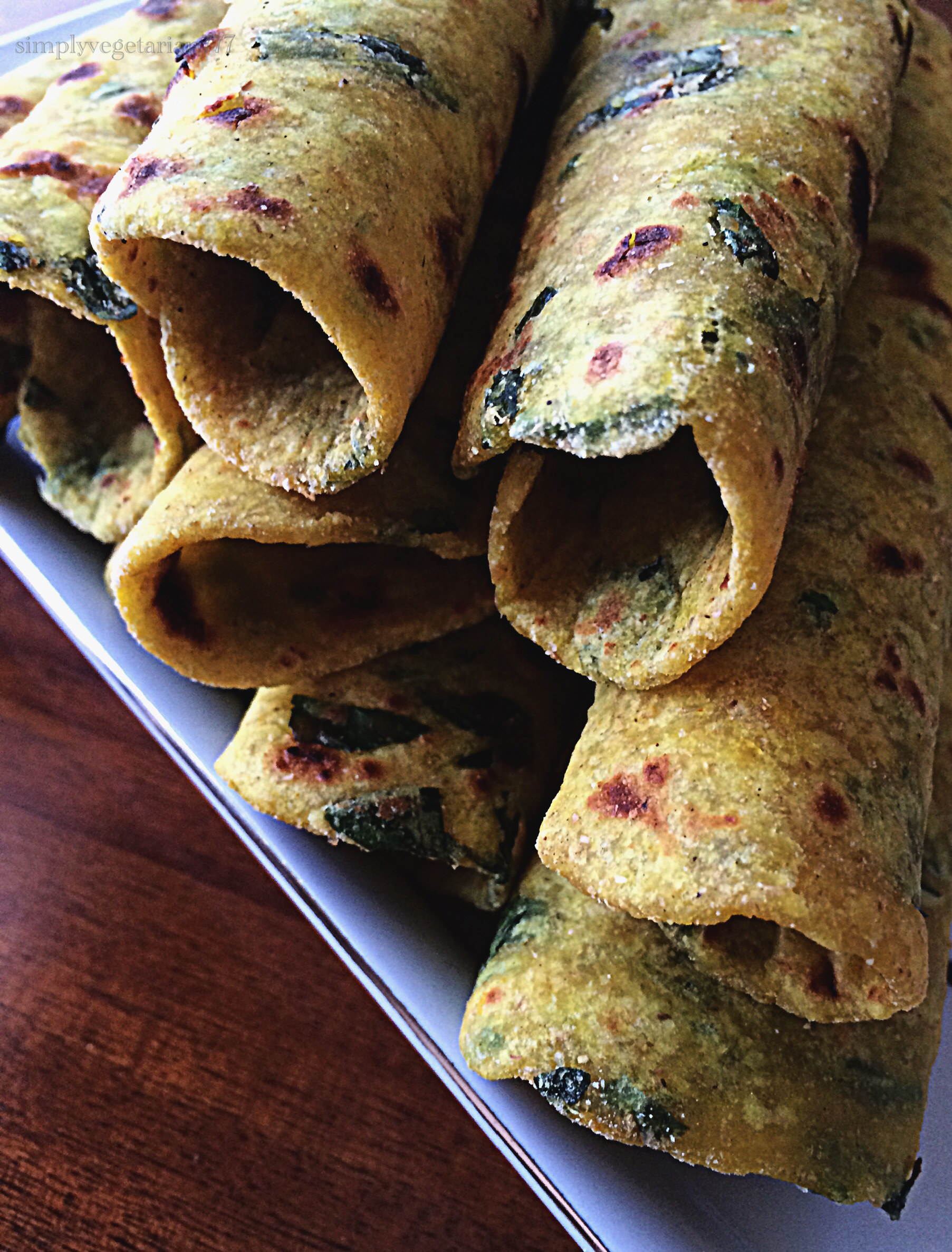 This is a recipe inspired from Shruti's Cooking with SJ blog! She has so many delicious recipes. Do check it out!
Yields – 12 to 14 Theplas
Kitchen Equipments Required – rolling pin, board or clean counter space, a big bowl to knead the dough, a flat pan or tawa, flat spatula, a plate or box to keep the theplas, a container with dry flour, a spoon.
Ingredients
Wheat flour, whole – 1&1/2 cups + more to roll.
Methi leaves / Fenugreek leaves – 1 cup, fresh. Washed and chopped fine. You can use 2 tbsp dry methi too.
Ginger – 1/2 tsp, freshly grated
Yogurt – 2 tbsp
Cumin powder – 1/2 tsp
Red chili powder – 1/4 to 1/2 tsp
Salt to taste
Water – 1/2 cup + more to knead
Oil – to grill
Method
Take a deep bowl. Add all the ingredients together besides water. Mix them well with yogurt.

Make a well in the between and start adding water, a little at a time.

Knead a smooth and soft dough. Cover and keep it aside for 10 minutes. Get back to it! Knead for 2 minutes.

Make 12-14 dough balls. Keep them covered.

Take 1 dough ball. Roll it out into 4 to 4&1/2 inches circles in diameter by applying a little dry flour.

Heat the griddle / pan / tawa. Put the rolled out dough circle on the pan.

Roast on 1 side for a minute on lower-medium heat. Flip it. Apply a little oil.

Press it with flat spatula and roast for a minute. Flip again. Apply a little oil on this side now. Press again with flat spatula.

Once it has nice pinkish red spots on both sides, theplas are ready.
Storage
You may store these in fajita boxes or casseroles, wrapped in kitchen towel and foil.

You may make in more number. Bring them to the room temperature. Then wrap in foil. Store in refrigerator.
Enjoy!
Sonal