Methi and Paneer/Tofu in Zero Oil Curry – Diabetes Friendly Thursdays
As an Amazon Associate and member of other affiliate programs, I earn from qualifying purchases.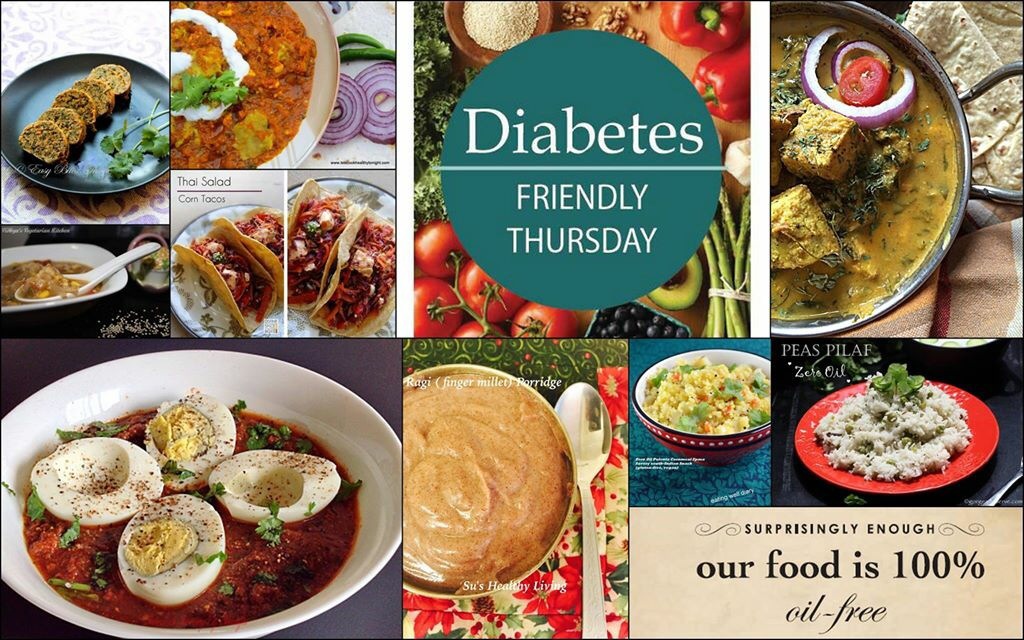 Creating Recipes with a cause!
I am a proud DFT blogger. To learn about DFT, read this link! To view more DFT recipes, Click here!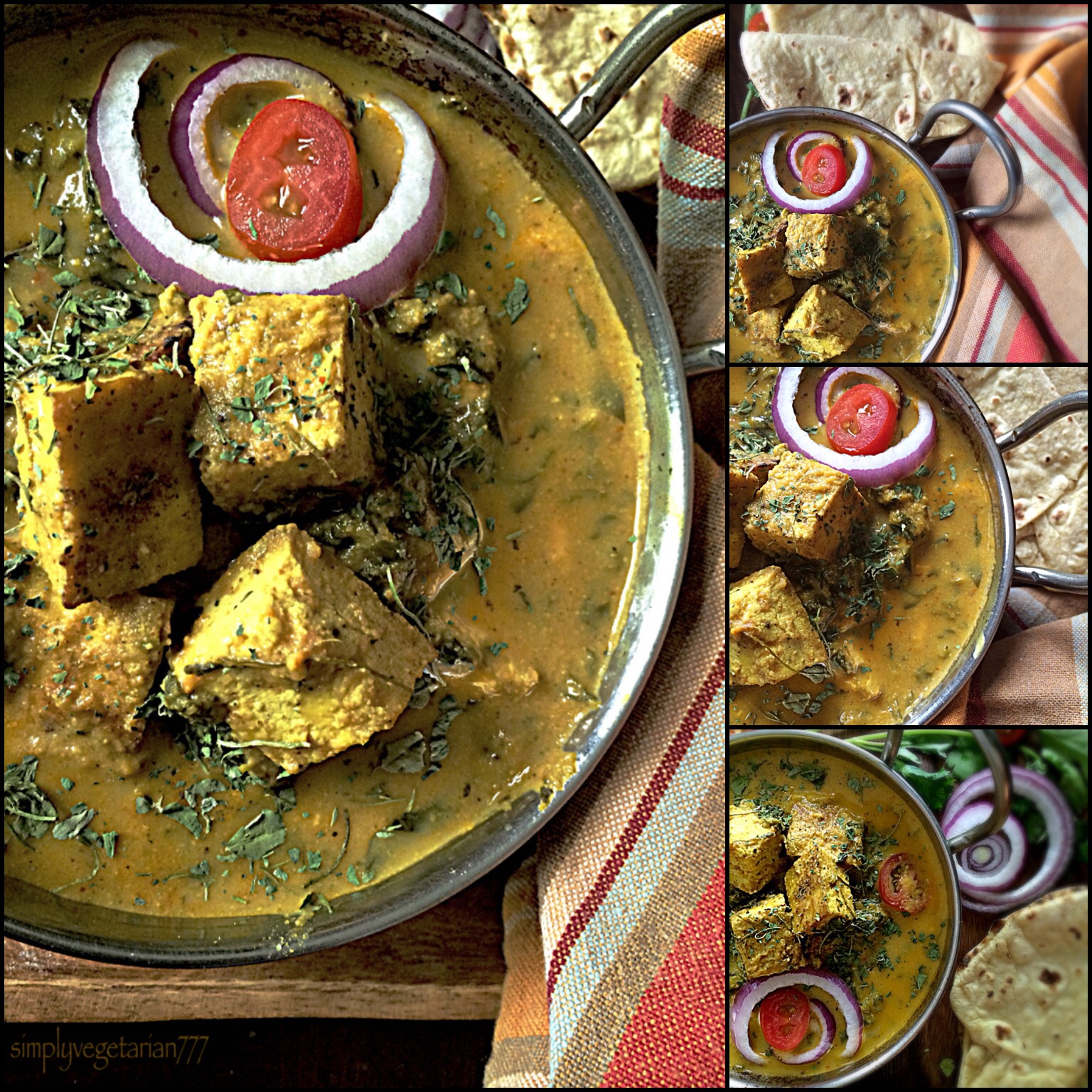 Binge with DFT this time in OIL FREE Madness!
I recommend reading this article for some Diabetes Management Tips and Tricks!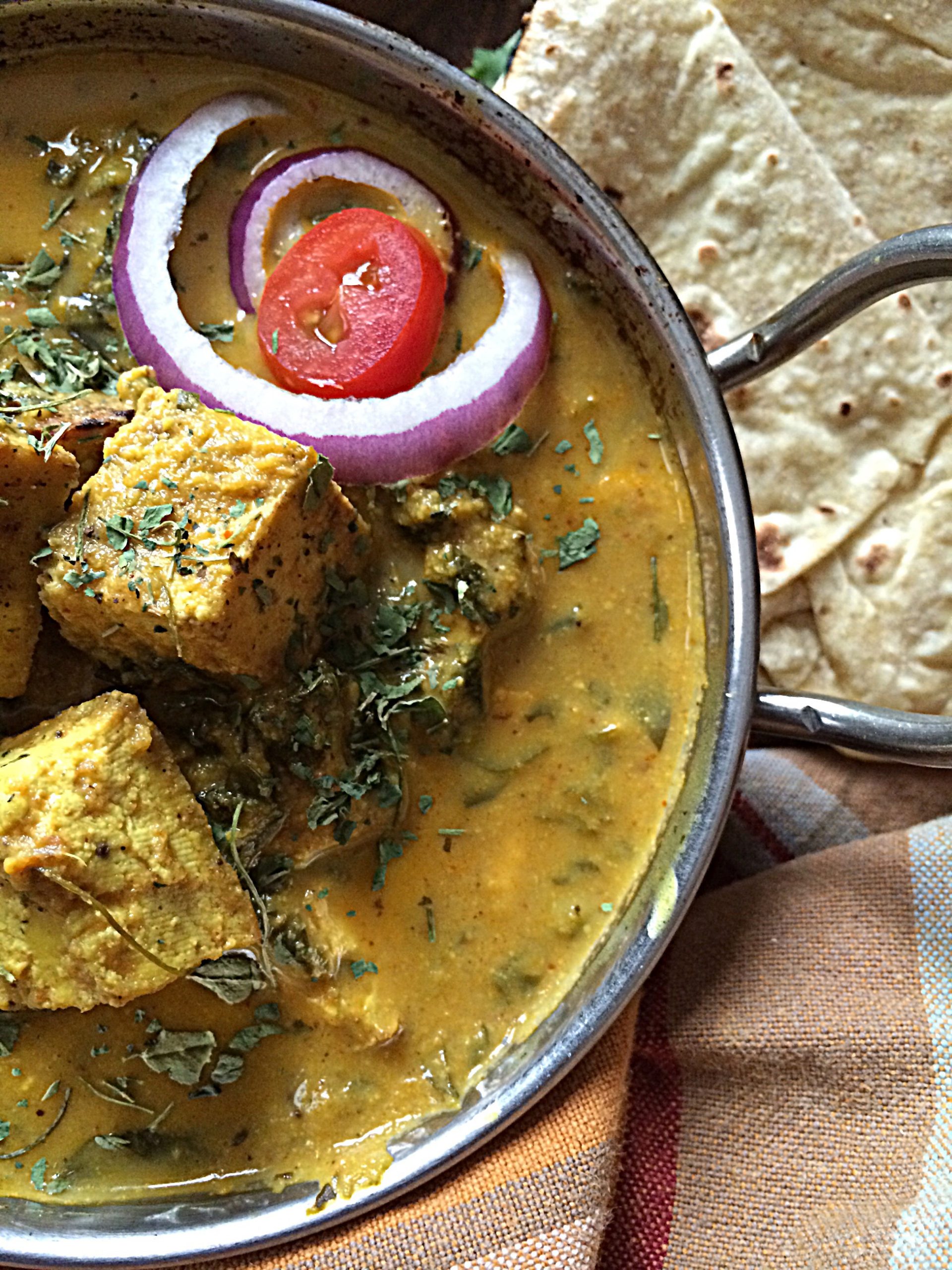 When the team decided about the oil free theme, my mind raced towards curry. You will be happily surprised to discover more oil free diabetes friendly recipes this week. I can't express my gratitude in words towards the other partners who make each week successful and make it an amazing journey!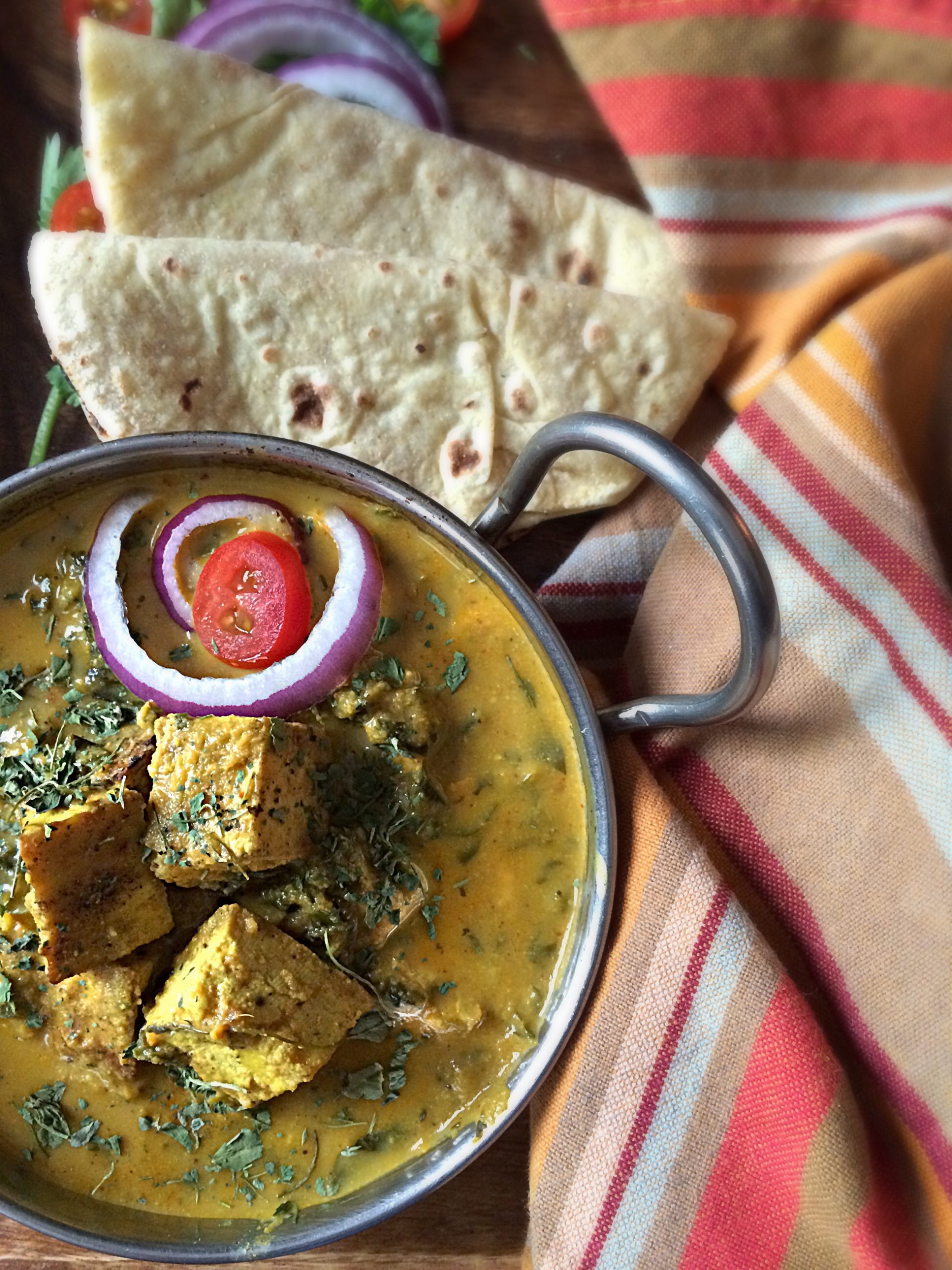 The main ingredients Methi, low fat paneer or possible tofu (preferred), almonds, non-fat milk, make this zero oil curry not only delectable but highly nutritious. Few carefully picked and treated ingredients and the result is indulging curry.
For the benefits of main ingredients on diabetes, used in the dish, please refer to the Foot Notes!
This is how to make it!
Methi and Paneer/Tofu in Zero oil Curry
Servings: 8
Difficulty: easy
Kitchen Equipments Required
Chopping board, knife, blender/grinder, heavy bottom non stick or hard anodized pan (recommended) with lid, stirring spoon.
Ingredients
Extra Firm Tofu or Low fat Paneer – 400 gms, cut in small cubes. You can easily make paneer from low fat milk at home. Use that. If you have taste for tofu, then use that.
Methi / Fenugreek leaves – 1&1/2 cup. Picked from stems, washed and coarsely chopped.
Almonds – 20, soaked in water for 1 hr atleast. Peel them off their skin, later.
Low fat Milk – 1/2 cup
Ginger – 1 thumb size piece
Garlic – 2 small cloves
Onion – 1 cup, finely chopped
Tomato – 3/4 cup, finely chopped
Kasuri Methi – 1 tsp
Spices
Cumin powder – 1/2 tsp
Coriander powder – 1 tbsp
Turmeric – 1/4 tsp
Red chili powder – 1/4 to 1/2 tsp, as per taste
Garam Masala – 1/2 tsp
Salt to taste
Note – You may use 1&1/2 tbsp of curry powder instead.
Method
1. Take the blender. Add the soaked and peeled almonds, milk, onion, tomato, ginger, garlic to it. Grind and make a fine paste.
2. Add this paste and all the spices to the heavy bottom hard anodized or non stick pan. Bring it to a boil. Lower the gas stove to simmer and cook the paste with lid on, till it comes together and all the liquid is evaporated. It will take about 8-10 minutes.
3. Add paneer/tofu cubes and fresh methi leaves, Kasuri methi to the pan along with 2 cups of water. Adjust water to your preference. Let it cook with lid on, for about 15 minutes on medium flame. The curry is ready.
4. Serve it with 3/4 cup of brown rice or 2 small multigrain rotis to make it a healthy and complete meal. Portion control is the key!
Enjoy!
————————————————
Foot Notes
For some Oil free tips and techniques, click here to read and get more ideas.

Methi or fenugreek leaves are rich in fiber and non starchy green leave vegetables. Though Methi seeds are more commonly used in treating diabetes, leaves are equally beneficial of not more in over all health. The presence of 4-hydroxy isoleucine in Methi, promotes insulin formation.
Low fat Milk products like low fat milk, cheese, paneer and yogurt are recommended for high protein value. Make sure that you use paneer made from low fat or no fat milk. In absence of it, I recommend the use ofextra firm tofu or bean curd.
The health benefits of almonds for the diabetic are being explored. Studies have found that almonds had beneficial effects on serum lipids in the diabetic patient, they reduce the surges in blood sugar by decreasing both insulin secretion and fat oxidation stress, and improving fat and glucose profiles due to the increase in blood plasma vitamin E. Diabetics who eat nuts along with foods with a high-glycemic index such as pasta could potenitally slow their absorption of carbohydrate, stabilizing blood glucose levels.—————————————————–
Disclaimer
I am not a nutritionist or dietician. My knowledge and information is based on my research and reading from different resources. Please consult your doctor or dietician before making any changes to your diet.
—————————————————–
Other "Oil Free" Dishes from this week DFT !