Microwave Milk Peda or Indian Milk Fudge in microwave!
As an Amazon Associate and member of other affiliate programs, I earn from qualifying purchases.
This post is dedicated to my blogger buddy Shailja. She is just the maestro to me in whatever she does! Such full / fool proof recipes…..and the ease of implementing those is just awesome.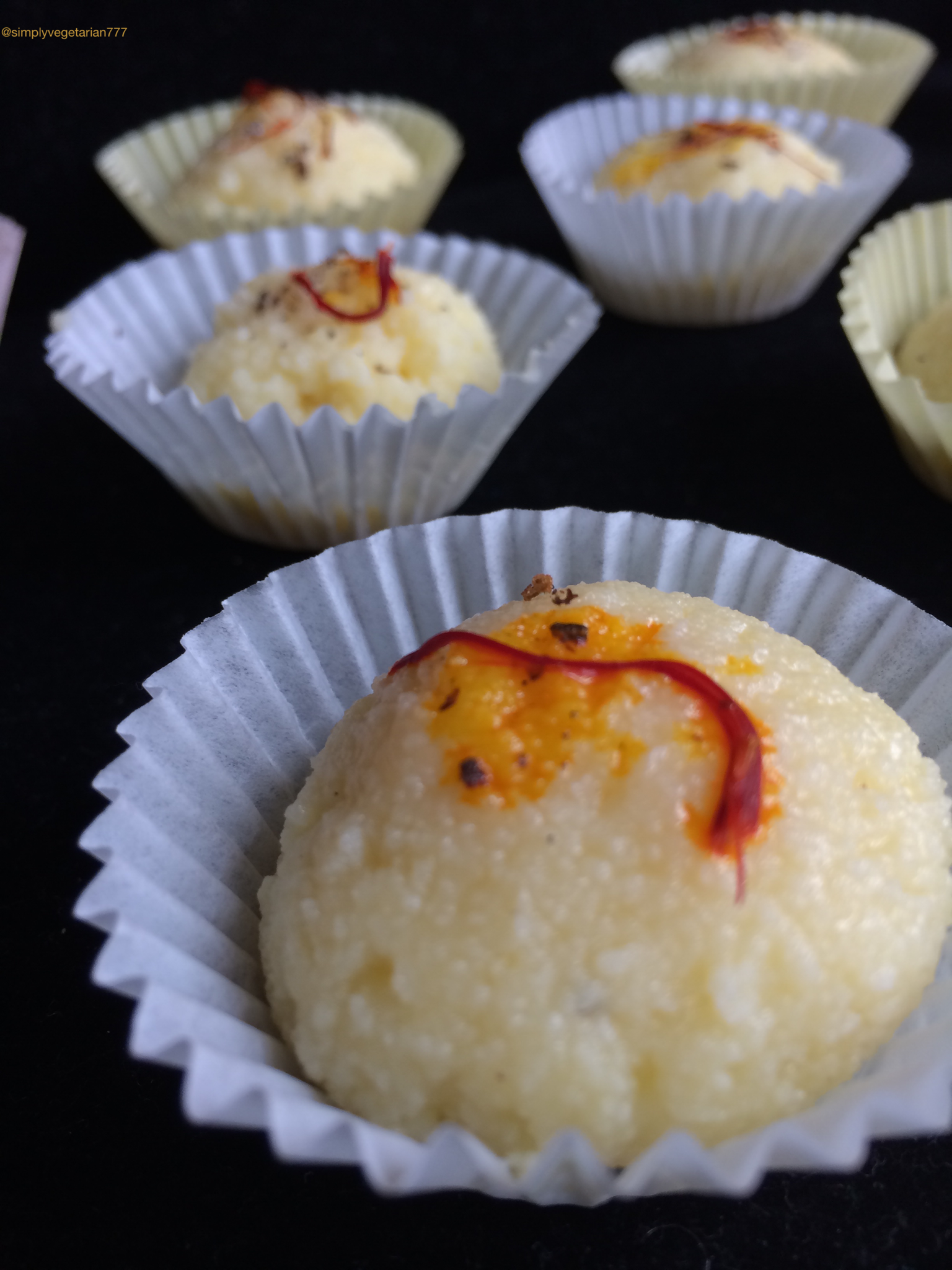 It's the month of Thanksgiving, so I will try my best to show the gratitude to as many of my blogger buddies as possible, who have been encouraging, ardent readers and just always there :). Love you all!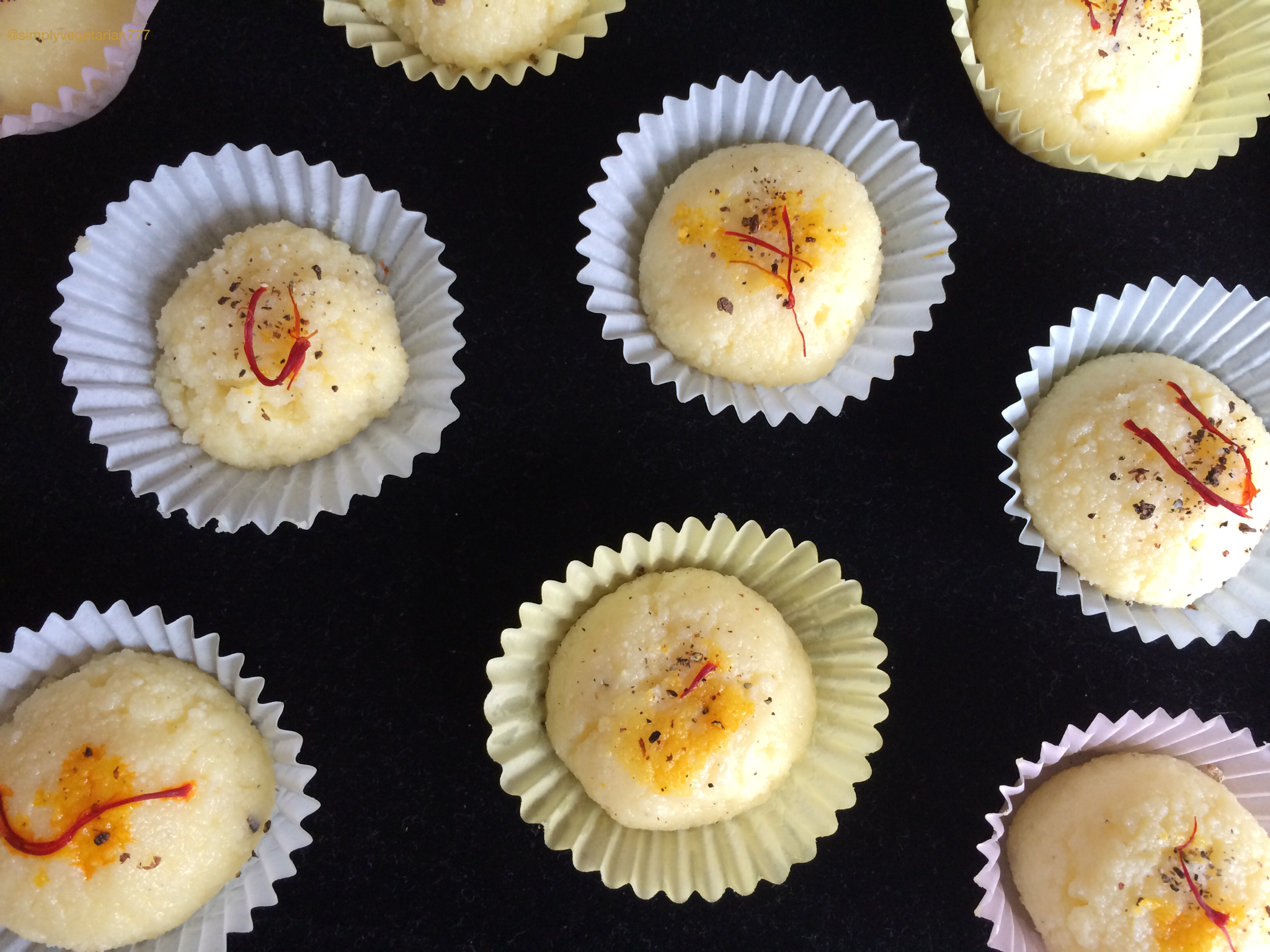 Also announcing a House Blend Spices Give Away from simplyvegetarian777's Kitchen! Details will follow soon! It will be a trio of Garam Masala, Kadhai Masala and Chai Masala! Stay tuned!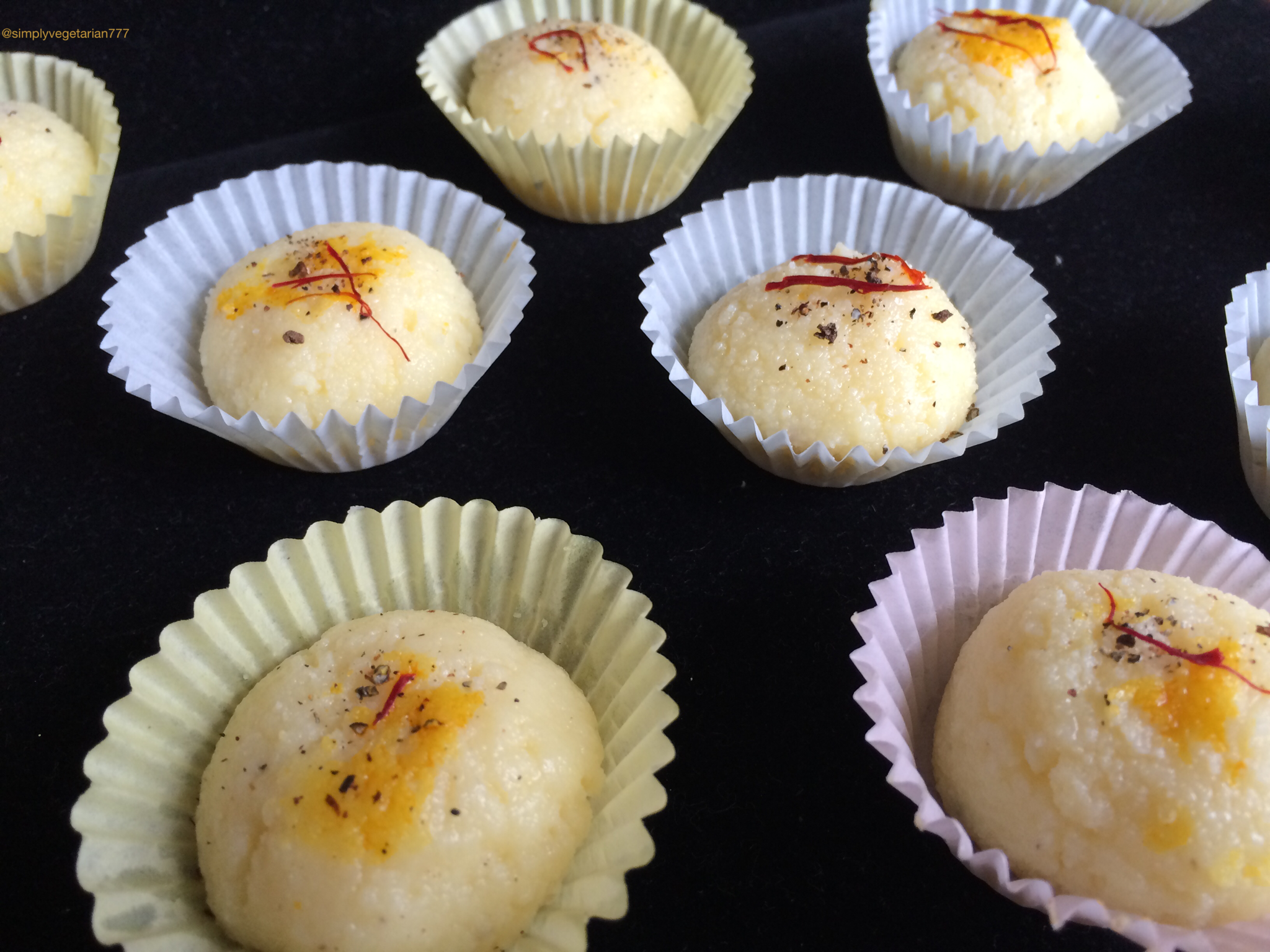 I have been trying to perfect Shailja's recipe of Indian Milk Fudge or Milk Peda. First time, I couldn't achieve it since I forgot the basic lesson that every microwave is different! I didn't give up! Nah! These were so tempting to give up so soon. Such a no nonsense recipe. I did make some of my changes as per sugar and microwave times. But that's her recipe and she gets the credit for that! Check out her recipe first before reading mine to get the basic idea on how our recipes are so similar still a little different!
Makes : 15 to 18 Pedas or Fudge Balls
Kitchen Equipments Required : a microwave safe bowl (please don't use plastic in the microwave), a fork, some mini muffin liners
Ingredients :
Milk powder full fat : 1&1/2 cups. I used Nido brand.
Ghee : 1/2 tbsp
Milk 2% : 1/2 cup + some more
Elaichi powder : 1/2 tsp
Saffron / Kesar : 1/4 tsp, soaked in little milk
Sugar : 1/2 cup. I don't like very sweet. Use as per your taste.
Method :
Mix milk powder, ghee and milk into a tight batter consistency. Note : Add 1/2 cup milk first and then a little more if required. Stir well.

Microwave for 1 minute. Take it out. Mix well with fork.

Microwave again for another 1 minute. Take it out add cardamom / elaichi powder and saffron. Stir with fork and microwave for 40-45 seconds.

Take it out. Add sugar. Mix well with fork and microwave for another 45 seconds.

Take it out. Fluff it with fork. Leave for 2 minutes to cool a bit.

Apply some ghee in both hands as Shailja's recipe says and then pinch small portions and roll into pedas.
I used mini muffin liners to keep these for easy pick up. You may sprinkle these with crushed cardamom, soaked saffron and pista.
We all need sweets here and there, sometimes we have to and sometimes we want to :). This recipe is a keeper! Save it for a easy peasy quick fix days!
Enjoy!
Sonal