Mini Chocolate Pancakes, whole wheat, almond meal and eggfree : Thanks Charanya !
As an Amazon Associate and member of other affiliate programs, I earn from qualifying purchases.
My kids drool for some pancake love on Sunday mornings! I bet most of your kids do too!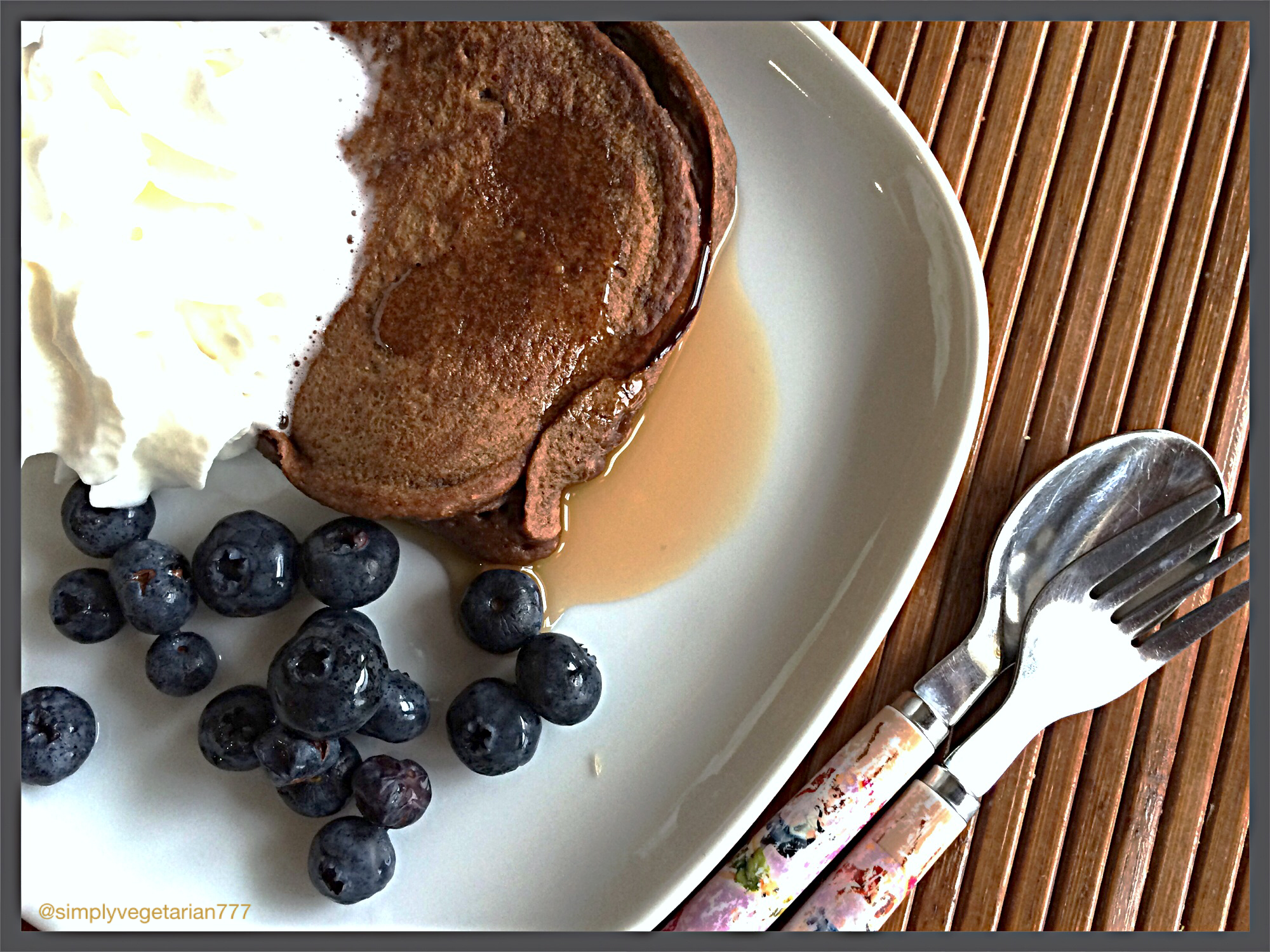 I woke up this morning and saw Charanya's Mini Choc-Pancake Tower, I had to make these for the kids. Thanks for the awesome inspiration Charanya. My girls loved it. I did adapt the recipe to the ingredients available and the kids' taste. Got 2 thumbs up! If you are a vegan, then do check the link given above! Charanya is a vegan and has some awesome vegan recipes free of eggs, meat and dairy.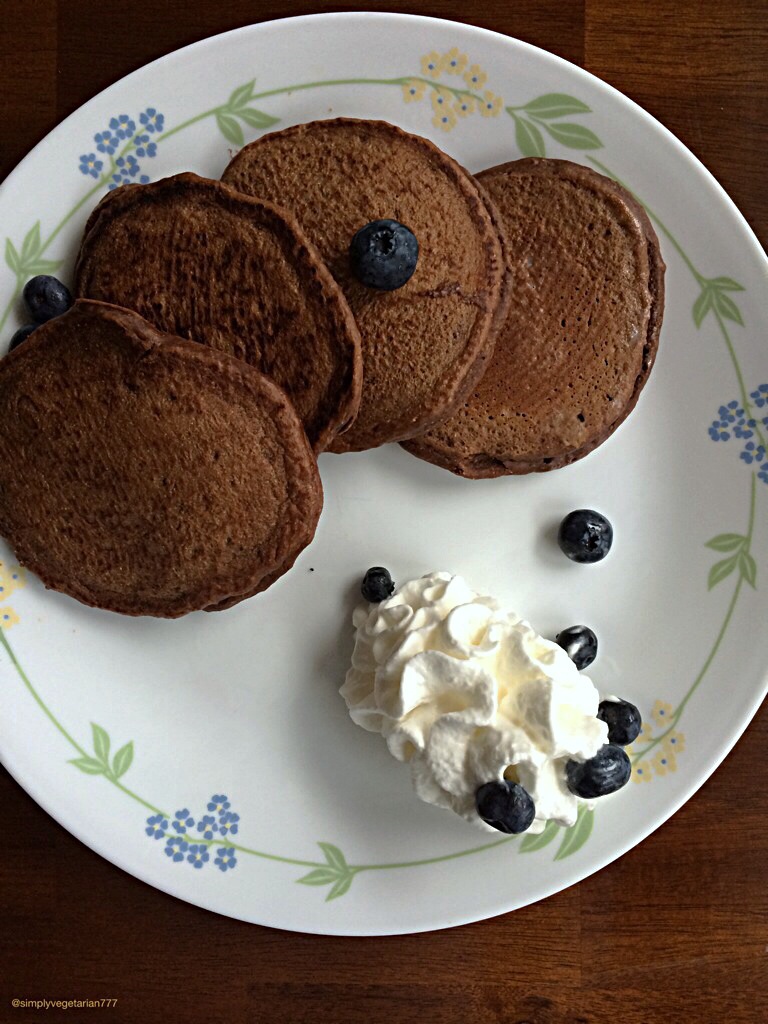 Here is how I made these :
Yields : 6 mini pancakes of 4 inch diameter.
Kitchen Equipments Required : bowl, measuring cup, whisk, fork, non stick or hard anodized pan, flat spatula.
Ingredients :
Oil spray to spray the cooking pan.
Whole wheat flour : 3/4 cup. You may use all purpose flour if you don't like the taste of whole wheat flour.
Almond meal : 1/4 cup. I grind some almonds fine in the blender and use. If you choose to skip the almond meal then increase the whole wheat flour by 1/4 cup and make 1 cup of it.
Coco powder, unsweetened : 2 tbsp
Sugar : 2 tbsp
Baking powder : 1 tsp
Salt : a pinch
Milk, skimmed : 1 cup + 2 tbsp
Method :
Take a bowl. Add all the dry ingredients and mix well with a fork, till all of them are combined well.

Add milk to it and stir with a whisk. After 3/4 cup, add little at a time since everybody's flour quality is different. If using APF then also add accordingly. You need a thick pouring consistency for the pancake.

Heat the nonstick or hard anodized pan. Spray with oil or coat it lightly.

Take the 1/4th measuring cup and drop the batter.

Let it cook for 1&1/2 to 2 minutes on each side at medium flame. Do not press it ! You need fluffed up pancakes and not crispy and flat ones.

Serve them to your kids with some fresh fruit, maple syrup or honey and some whipped cream.
Enjoy your weekend bunch or breakfast!