Mocha Express Mousse , Egg free
As an Amazon Associate and member of other affiliate programs, I earn from qualifying purchases.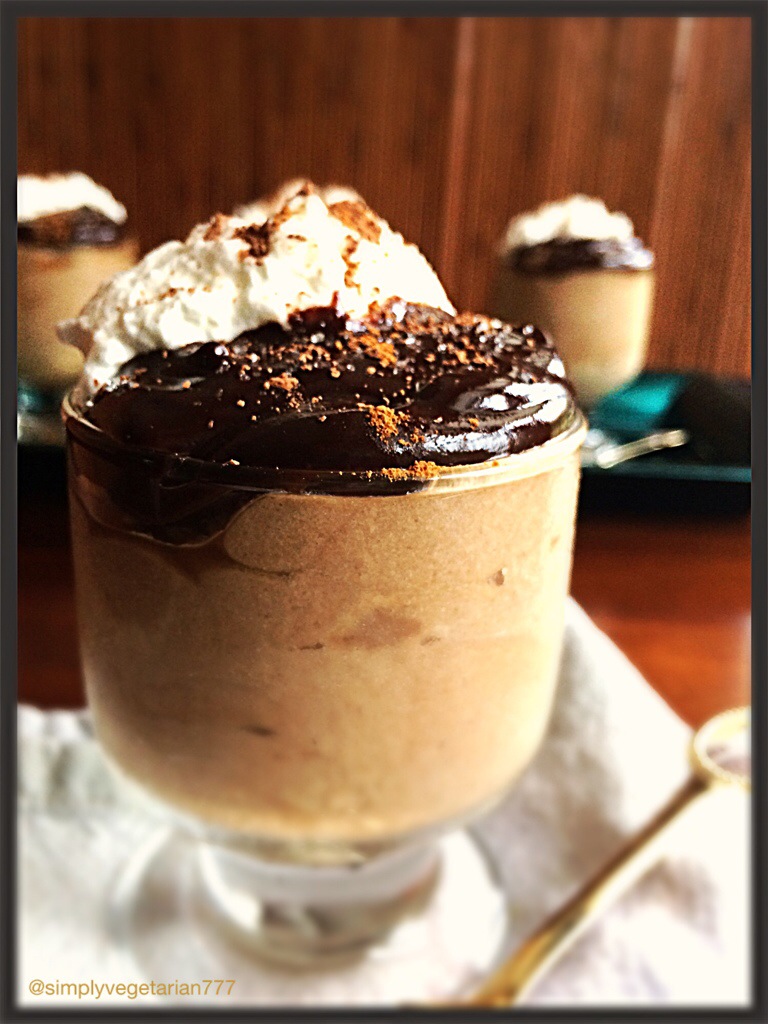 Is that divine or what? I felt like diving into after it was set and was ready to eat. Chilled, soothing with the flavors of coffee and chocolate..just amazing. To be honest, I was really really impressed with myself after I finished making this dessert.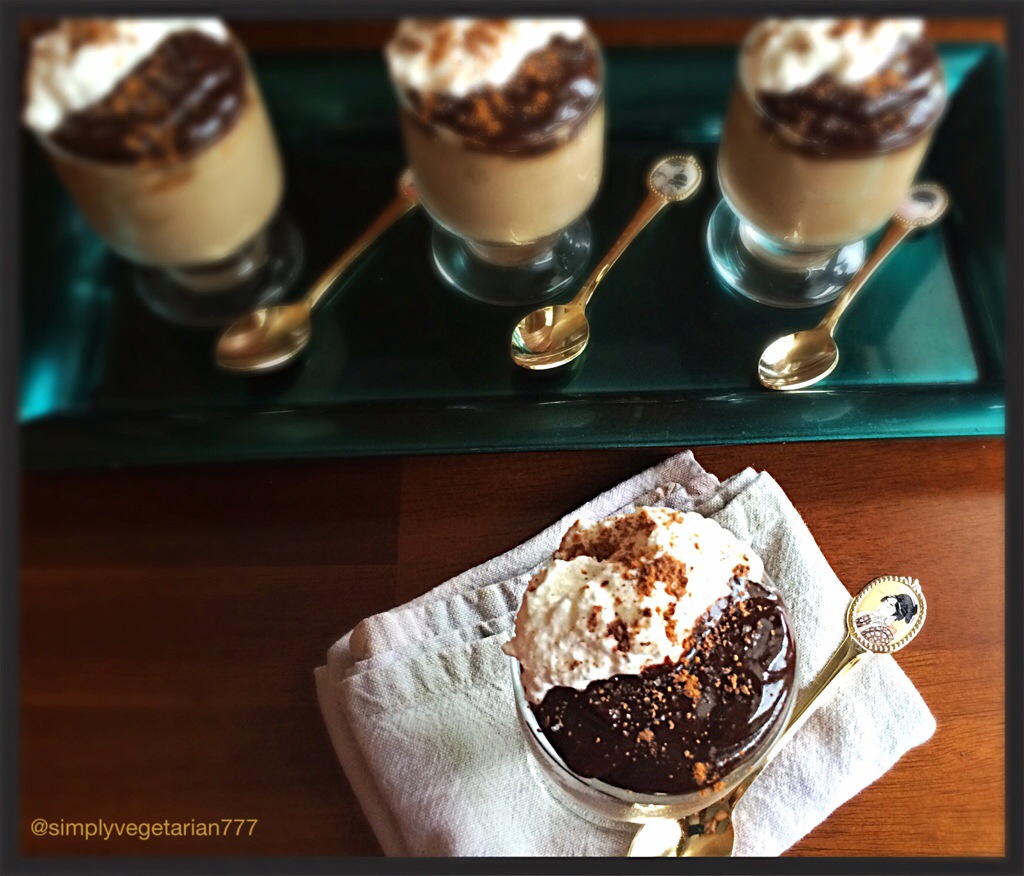 It was awakening (coffee?). It was refreshing! It was light! It was oh so delish!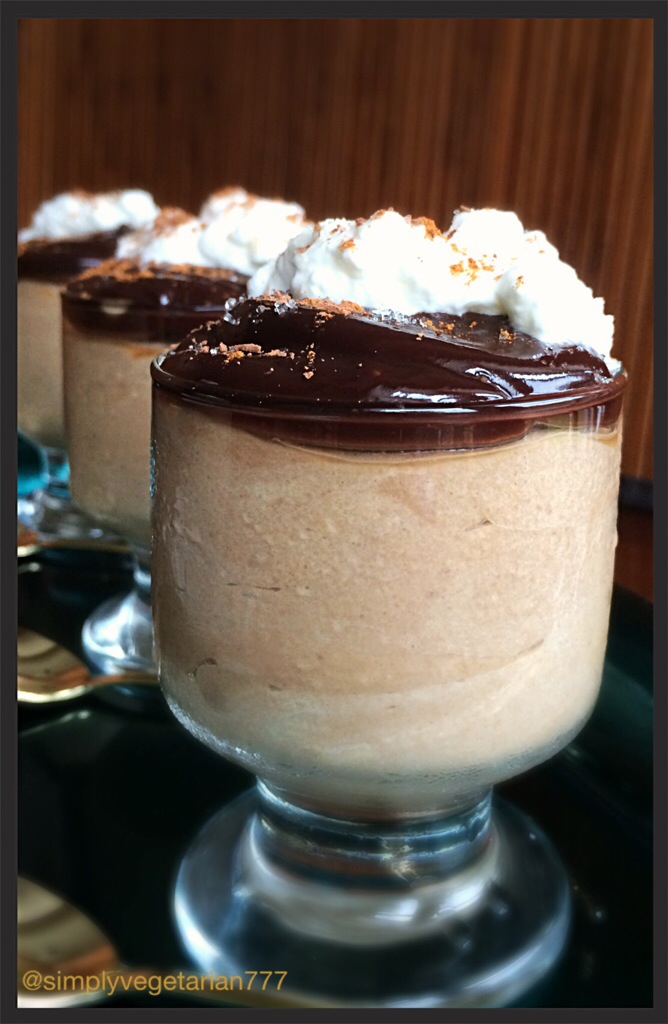 A mousse is a French prepared food that incorporates air bubbles to give it a light and airy texture. It can range from light and fluffy to creamy and thick, depending on preparation techniques. A mousse may be sweet or savory. Dessert mousses are typically made with whipped egg whites or whipped cream, and generally flavored with chocolate or puréed fruit.
For the longest time, I wanted to make this dessert egg free and lighter. All the recipes that I came across in general, used either egg whites or gelatin. Gelatin is again a derivative from either fish bones or beef bones these days. So that went out of the window. I have a huge viewership which is vegetarian and they love a good vegetarian treat. So I was on a quest to find Agar Agar or China Grass. Such a shame that stores do not keep this vegetarian gelatin. I had to go to a health store to find this and paid almost $8.00 for 60gms bottle. But I know that I am going to use every dust of it. A good investment in all. All my viewers who use regular gelatin, are more than welcome to use that instead of buying agar agar or china grass.
Let's get to the recipe to treat our taste buds this weekend with this delightful dessert!
Mocha Express Mousse, Eggfree
Servings: 4-6
Difficulty: medium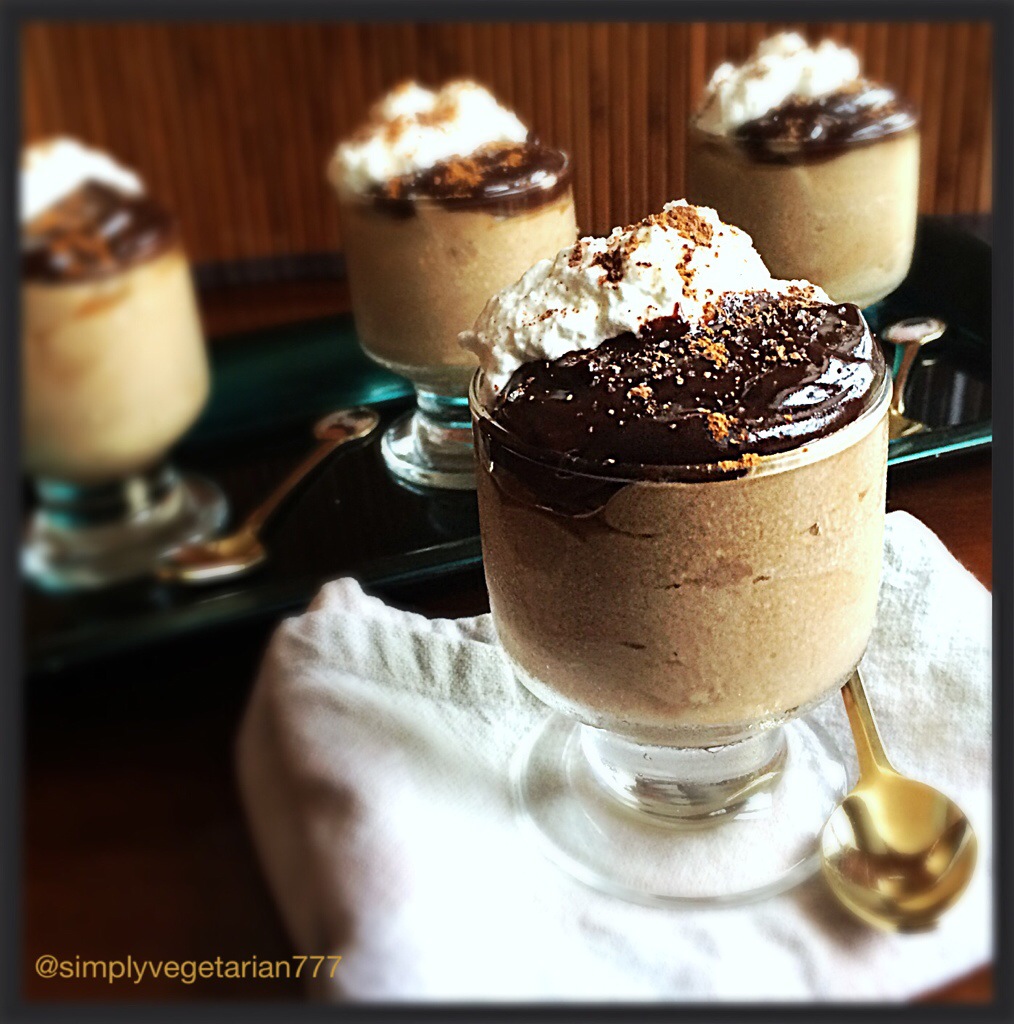 Kitchen Equipments Required : 2 heavy bottom pans (1 big and 1 small), stirrer or whisk, bowl with ice cubes, 1 more bowl, plastic wrap, dessert glasses or bowls, egg beater, spatula.
Ingredients :
Milk, skim or low fat : 2 cups
Corn starch/flour : 1&1/2 tbsp
Sugar : 2 to 4 tbsp. I like my desserts less sweet so I used 2 tbsp and it was just sweet. If you like moderate sugar then use 3 tbsp and if you like good amount of sweet to your dessert then 4 tbsp is good.
Salt : a small pinch
Instant coffee powder : 2 tsp
Cocoa powder, unsweetened : 1/2 tbsp
Agar agar or China Grass : 1 tsp
Water : 1/2 cup
Heavy cream : 1/2 cup
For serving : Chocolate Ganache or chocolate sauce, whipped cream, cinnamon powder, granulated sugar(optional), coco powder.
Method :
1. Take the small pan. Add 1/2 cup water. Sprinkle agar agar or china grass on top of it and set side to dissolve. We will tend to it later, once the base pudding is made.
2. Take the large heavy bottom pan. Add Cornflour, sugar, salt, coffee powder and cocoa powder to that. Mix well.
3. Now start adding milk to the pan, in a thin stream while whisking it constantly, using a whisk or stirrer, to avoid lump formation.
4. Put the stove on lower medium flame. Cook the pudding, while stirring constantly so that there is no residue formation at the bottom and to avoid burning. Do not boil the pudding. Keep it at heating. In 7-8 minutes, it will thicken a bit. To test, quickly dab the back of a spoon in the pudding. The pudding will stick to it. It's done. Put the stove off.
5. Keep stirring it. And set the pan in the bowl with ice to cool it down a bit.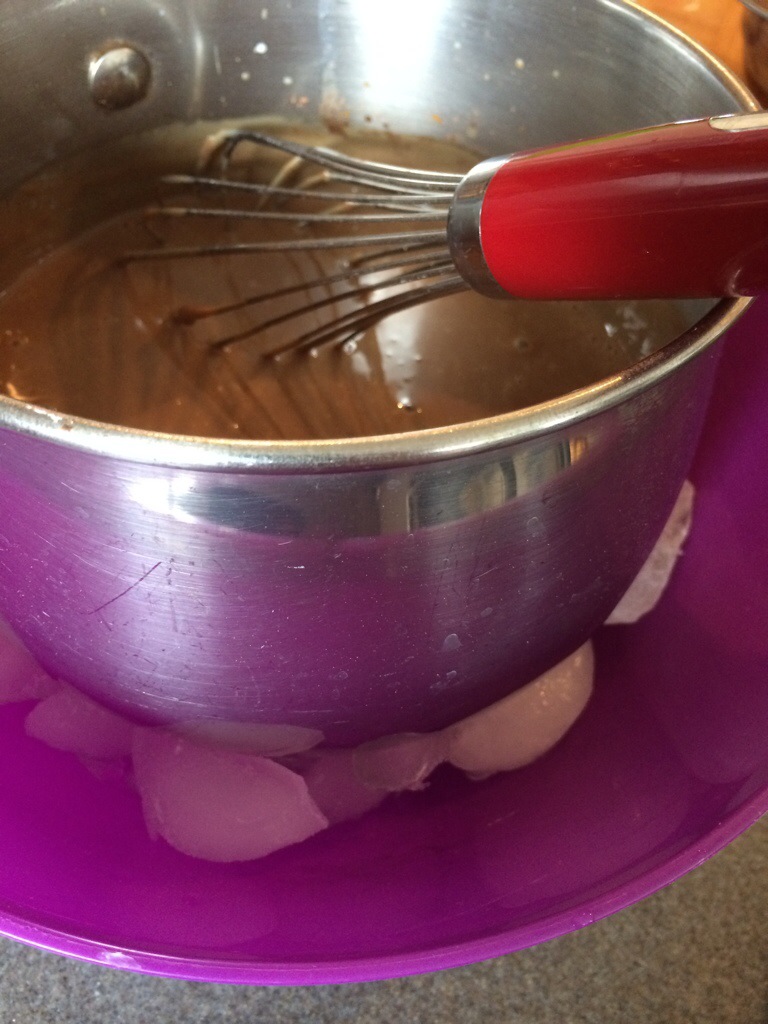 6. Now tend to Agar Agar. Put the pan with agar agar and water on low heat. Start whisking it to dissolve. Do not boil it. It will dissolve in the water on low heat in 2 odd minutes. Take it off the stove.
7. Add the dissolved agar agar water to the pan with base pudding and whisk vigorously to incorporate. The temperature of the pudding and agar agar is same at this point because of the ice bath. Leave the pan in the ice bath.
8. Now take another bowl. Add heavy cream to it and. Start beating the heavy cream to whip it light and solidifies to make soft peaks. Over beating can result in butter formation. Be careful. You may always use ready made whipped cream from the market.
9. Check the pudding. It should have reached the room temperature by now. Stir it again vigorously to break the formation. Now add 1/2 of the whipped cream to the pudding. And fold gently with a spatula. Be very gentle since you don't want all the air build up in the cream to deflate.
Note : if the pudding is still warm, wait till it reaches room temperature.
10. Now pour the mousse in dessert glasses or bowls. Cover with plastic wrap. Refrigerate to chill for 3-4 hrs.
11. When ready to serve, top with chocolate ganache/sauce and the remaining whipped cream. Sprinkle it with a generous amount of granulated sugar, cinnamon powder and cocoa powder.
12. Serve chilled and enjoy a well set mousse which is egg free. It tasted so much like a tiramisu that I am considering a similar recipe for creating an easy tiramisu :).
Note : The process does seen to be long but I have broken it in to more steps for better understanding :). Otherwise it is a simple dessert which is very doable!