MTR Khatta Meetha Poha – Instant Breakfast Mix
As an Amazon Associate and member of other affiliate programs, I earn from qualifying purchases.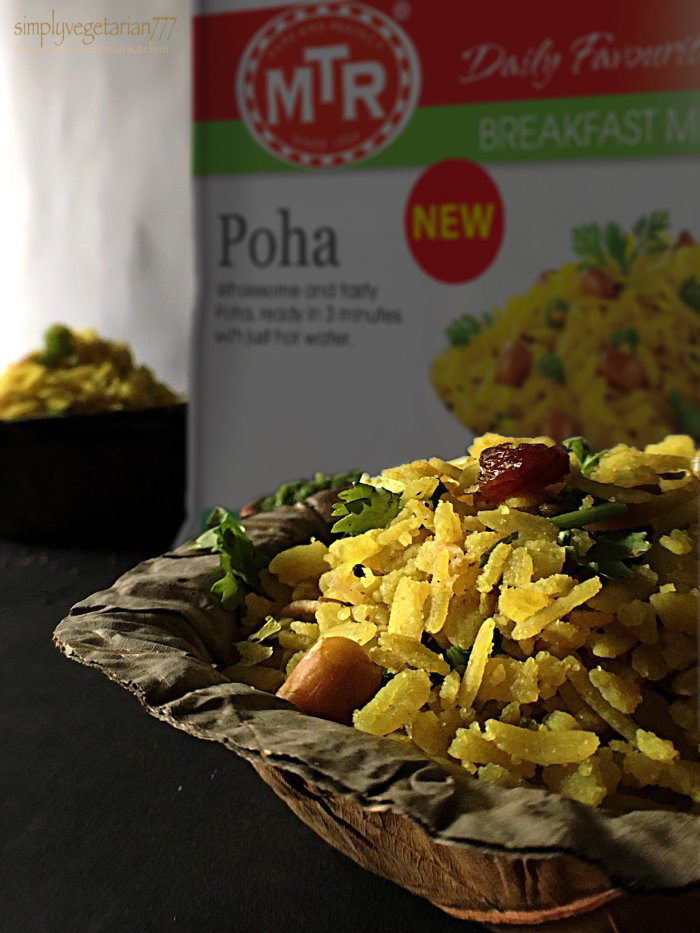 MTR Khatta Meetha Poha – Instant Breakfast Mix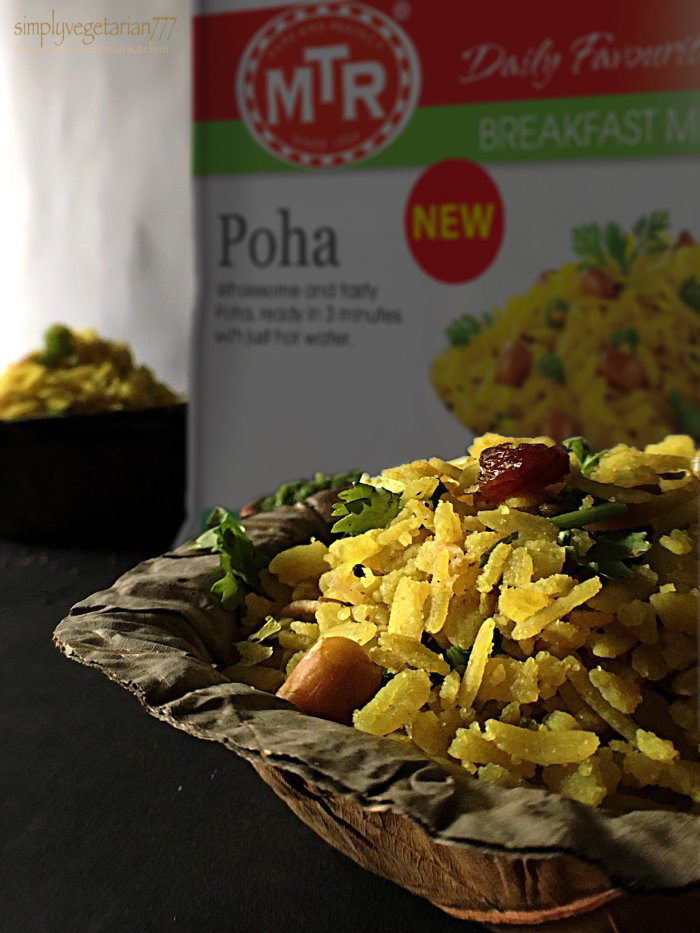 Disclaimer 1 – This is a sponsored post by MTR, where the product is tested and reviewed in the kitchen of  simplyvegetarian777.  We agreed to do the project with MTR, after studying the brand and the ingredients used in creating their line of Instant Breakfast Mixes. We take a lot of pride in this alliance with MTR and confirm to the readers that their Instant Breakfast Mixes Line is free of preservatives, artificial coloring and is simple + easy to make.
Disclaimer 2 – You are in luck with the MTR Instant Breakfast Mix Series since you are getting a tried and tested first hand review from simplyvegetarian777 kitchen + an added simple Creative Recipe using the product.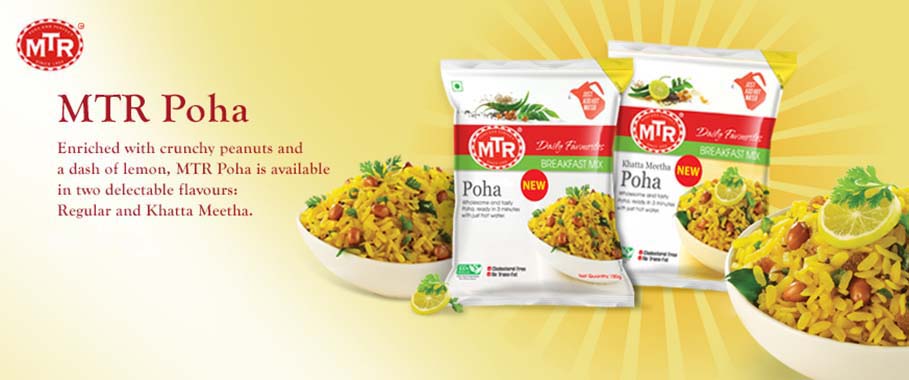 MTR Khatta Meetha Poha – Instant Breakfast Mix is the ideal choice for all the Poha Lovers especially, families that are always bursting with the busy schedule and families who are struggling to put out hot quick food on the breakfast table.  Once tried, it will change the way you make Poha at home because weekends are not meant for struggling in the kitchen, on Sundays.  Sundays are booked for good food, some fun and some frolic and lot of lazy moments.
MTR Instant Khatta Meetha Poha – Instant Breakfast Mix promises all of that + more time for you. It adds more value to your lifestyle since it is Cholesterol Free & has No Trans-Fat.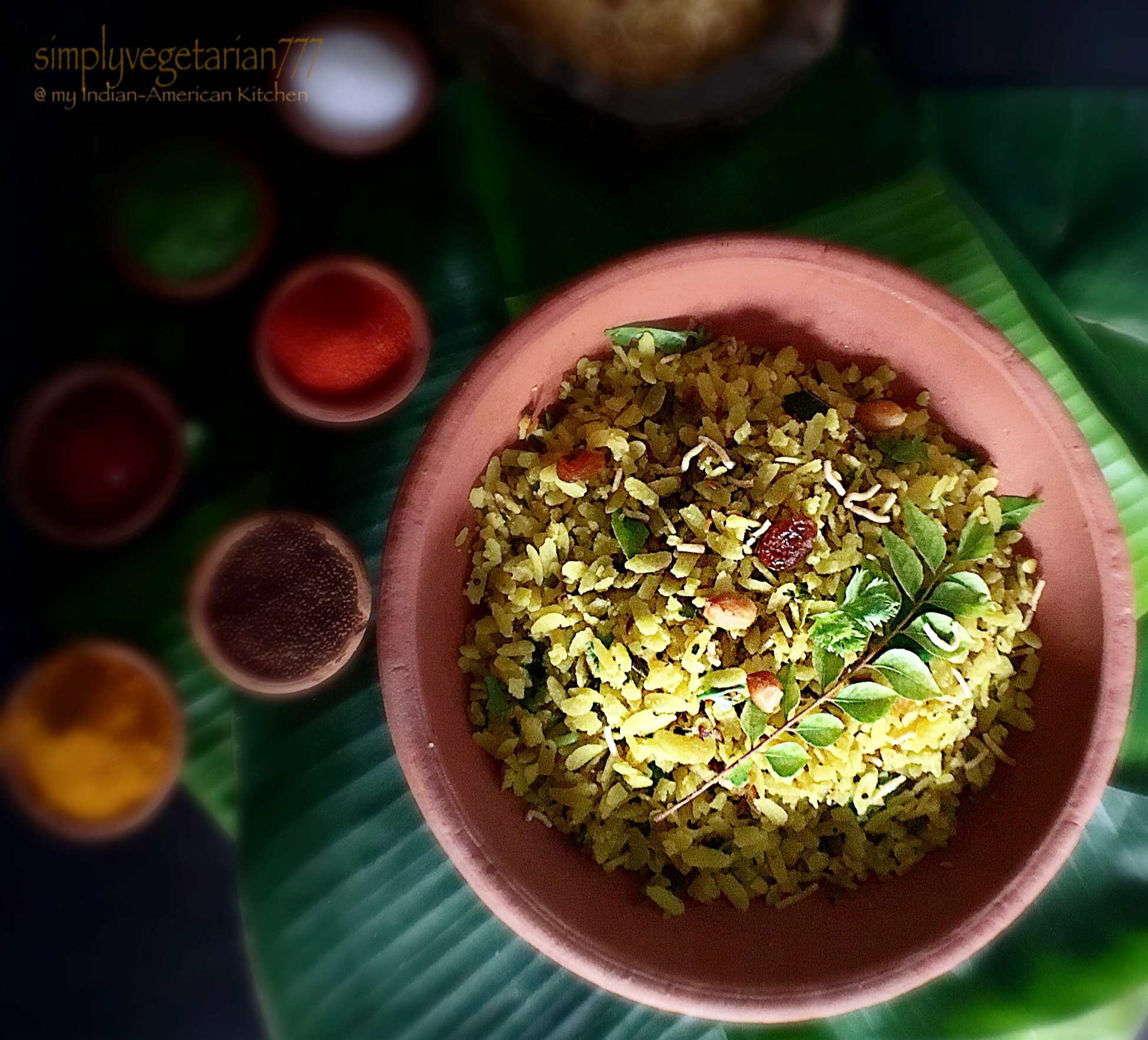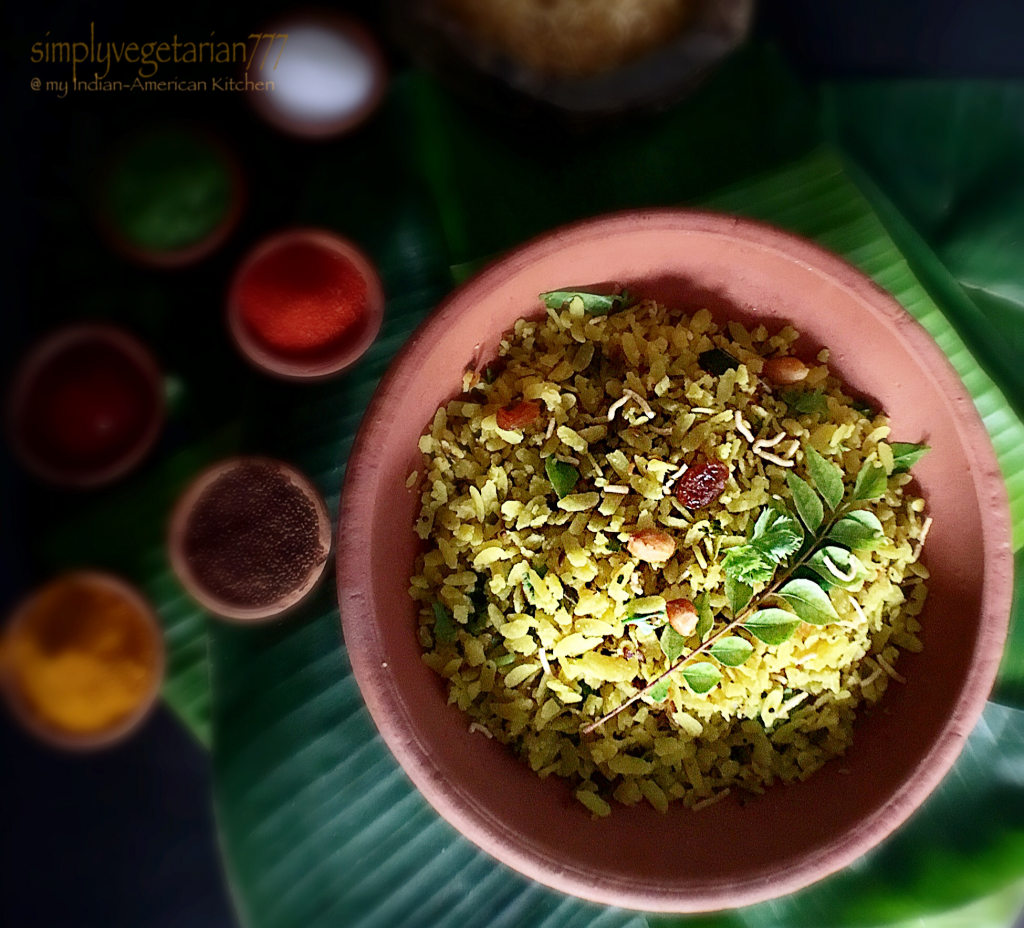 When I read the instructions at the back of the MTR Khatta Meetha Poha – Instant Breakfast Mix , it read "Open the packet and add hot boiling water over the ready mix of poha. Cover and let sit for 3 minutes. Open the cover, fork it through. Serve and Eat. I actually didn't believe what I read and went directly to the kitchen to test it. And…it worked, it worked like a breeze. That easy! Yes….
I couldn't believe it myself at what had just happened. 3 minutes and the Khatta Meetha Poha was ready. I didn't add a single thing to It besides hot boiling water. What a winner! It already has peanuts, raisins, all the perfectly addressed spices and salt along with dehydrated onions and curry leaves. It actually beats the time of 2 minute noodles, is much healthier and filling. You heard me right — Better than any 2 minute noodles and when I say this, we all know that those 2 minute noodles never happen in those 2 minutes. ;D
My promise to you, once you make this, your family and you will exclaim with sheer joy with both hands and legs in the air —Sunday ho toh aisa (Sunday should be like this).
What are you thinking of? Go and get a pack of MTR Khatta Meetha Poha – Instant Breakfast Mix from your closest Indian Grocery Store, today only. It is widely available at the Indian Grocery Stores in USA.
Announcement – Keep a track of the MTR Instant Breakfast Mixes series on simplyvegetarian777. A Give Away is on its way….(giggles)…Rhymes?….Cheesy? But true! Ha! A freebie is cooking for 2 lucky winners in USA. The timeline will be announced soon. Till then keep discovering new MTR Instant Breakfast Mixes on simplyvegetarian777, where we will test and try the MTR Instant Breakfast Mixes and share the honest results with you, making your and our life simpler.
---
MTR Khatta Meetha Poha Cutlets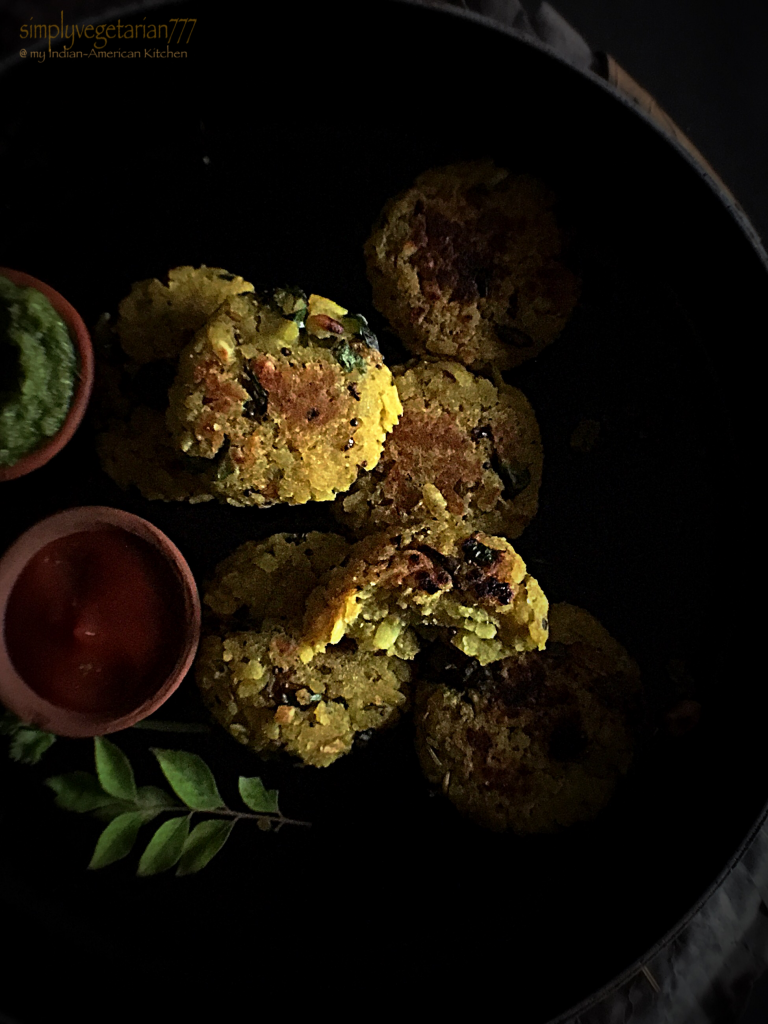 Here is a very interesting take on the MTR Khatta Meetha Poha for all the Food Gourmands who believe in discovering and creating something new from already existing recipes. If you are like the Taste Testers of the simplyvegetarian777 kitchen, then you are in for a treat.
The MTR Khatta Meetha Poha Cutlets are pleasantly flavored with the existing spices and delicately enhanced in the flavors with the added peanuts and the raisins.
Life is good with the measured adventures of carefully monitored turns and twists. Don't you agree?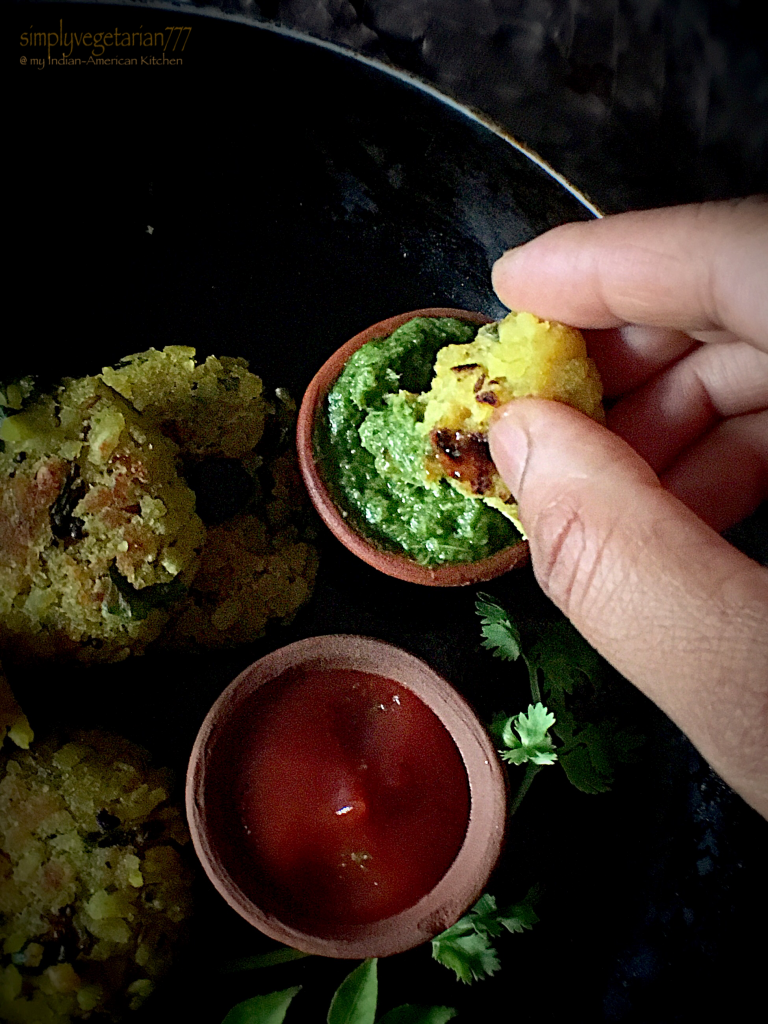 This is how I made these MTR Khatta Meetha Poha Cutlets! 
MTR Khatta Meetha Poha - Instant Breakfast Mix
Easy and delicious cutlets made with Instant MTR Khatta Meetha Poha.
Ingredients
MTR Khatta Meetha Poha — 1 packet

180 gms

Bread Slices — 2
Instructions
Make the MT R Khatta Meetha Poha, as per the instructions given at the back of the packet.

Take 2 bread slices and wet them with little water. Crumble these bread slices and add to the ready poha.

Start working on the poha and bread slices and bring them together in a tight dough. Wet your hands with water slightly to add moisture while working on the dough.

Divide the dough in 10-12 equal pieces. Roll them and make tight cutlets. You may shape them as desired. I made the rounds.

Heat a non stick frying pan with 1 tbsp of oil. Spread it evenly. Place few cutlets at a time in the pan and brush them lightly with oil. Cook them from both the sides till crispy and golden brown.

Serve these hot with Green Chutney & Ketchup.
As I always say – Eat Happy! Stay Happy!
Sonal