MTR Rava Idli Instant Breakfast Mix
As an Amazon Associate and member of other affiliate programs, I earn from qualifying purchases.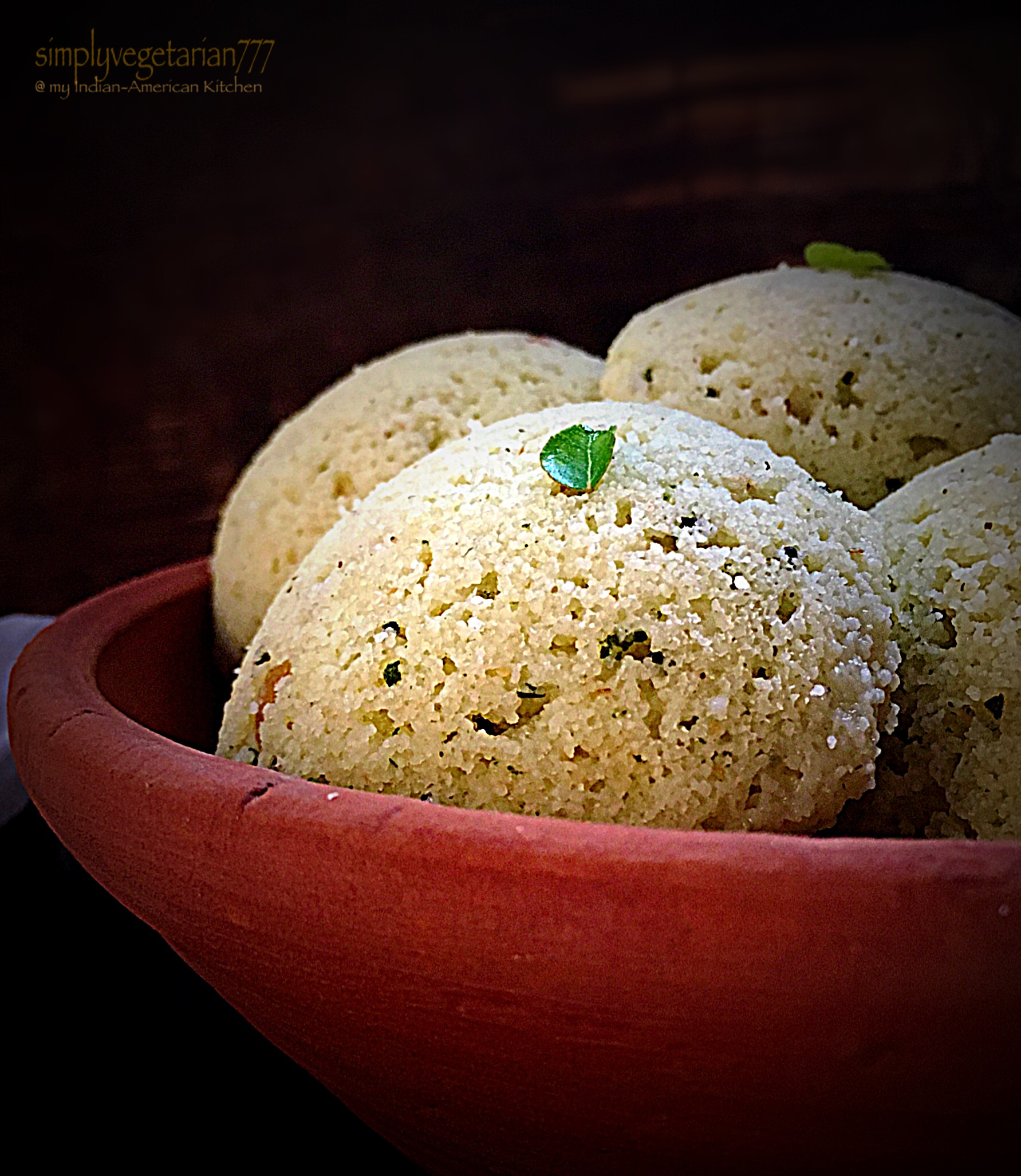 Disclaimer 1 – This is a sponsored post from MTR, where the product is tested and reviewed in the kitchen of simplyvegetarian777. We agreed to do this project with MTR, after studying the brand and ingredients used in creating their line of Instant Breakfast Mixes. We take a lot of pride in this alliance with MTR and confirm to the readers that their Instant Breakfast Mix line is free from harmful additives and is simple + easy to make.
Disclaimer 2 – You are in luck with MTR Instant Breakfast Mix Series, since you are getting a tried and tested first hand review from simplyvegetarian777 kitchen + added simple creative recipe using the product. We are featuring MTR Rava Idli Instant Breakfast Mix review and Rava Idli Sandwiches to bring more meaning to your single purchase of MTR Rava Idli.
MTR Foods is a well-established name in the food industry in India and abroad, since 1924. The quality of the products is impeccable and I vouch for it from my personal experience. They have a wide range of products including Masala and Spice Mixes, Ready to Cook Items, Snack Mixes, Sweets, frozen foods etc. MTR is your friend in the kitchen, helping you delight your family with authentic tasting food that triggers joy.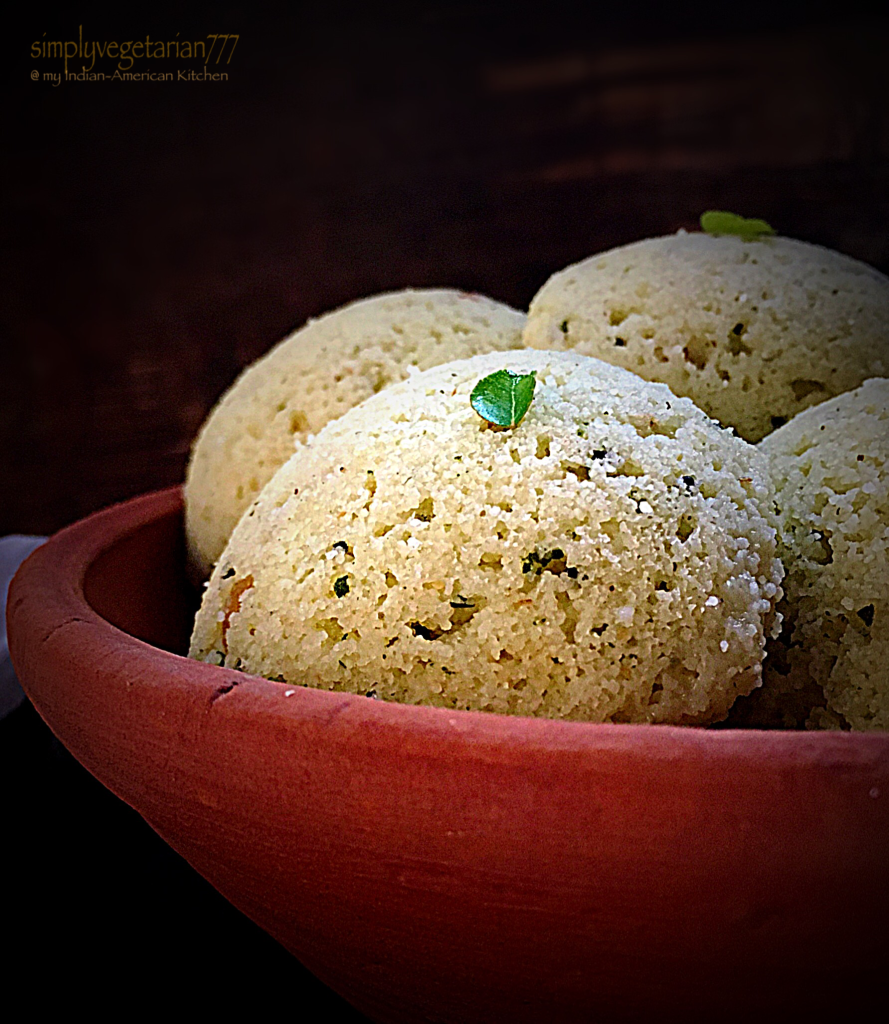 Idli is a popular breakfast dish in South India. It is best served hot, out of the steamer, along with Sambar and Chutney.
Idli has received a mention in several ancient Indian scriptures. It has been recognized by the names – Iddalige or Iddarika. It was prepared only from Black Gram / Urad Dal batter in ancient times. The history addresses various methods and names for the humble Idli, which used Urad Dal predominantly. However, the modern take on Idli where the use of rice along with urad dal, the long fermentation of the mix and finally the steaming for fluffiness, appear in the Indian works only after 1250 CE. (1)
So what is a Rava Idli? As per Wikipedia, Rava Idli is a variation of the popular South Indian Breakfast Idli, made with semolina also known as Rava in many parts of India. Legend has it that during World War-II, when there was a shortage of rice to make Idlis, MTR experimented with semolina/rava and the outcome was the delicious and soft Rava Idli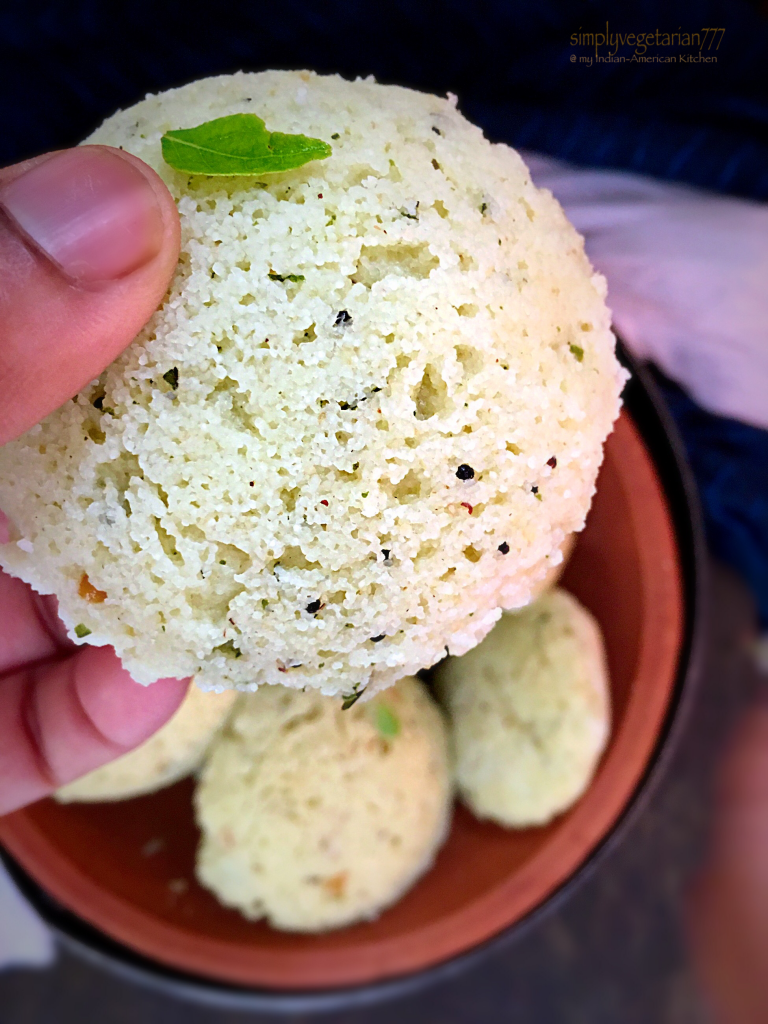 MTR Rava Idli – Instant Breakfast Mix is magic inside a packet. MTR is bringing hot and delicious idlis to your breakfast table in a more efficient way. Say goodbye to the traditional method of picking the rice and dal, soaking the ingredients, grinding them fine, fermenting for long hours and finally steaming to get the perfectly soft and exquisite Idlis.
Once you try the MTR way of making Rava Idlis, I promise that you will never go back to the traditional way of making these.
Just snip the packet open, take a cup of the MTR Rava Idli mix and add half a cup of sour curd / yogurt. Stir well to remove all lumps and let the batter rest for 1 minute. Add another cup of sour curd/yogurt, repeat the stirring and now let it rest for about 2 minutes. All you need to do now is to pour the batter into Idli moulds and steam for 12 to 15 minutes. Voila! Mouth-watering and appetizing Rava Idlis appear on your family table in no time. Isn't that magic?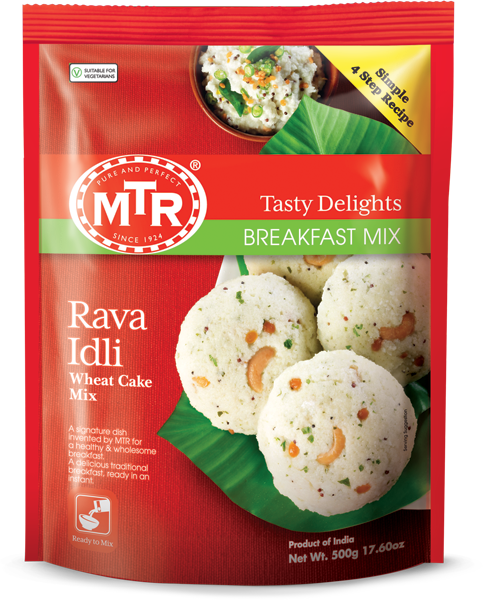 MTR Rava Idli is a signature MTR dish for a healthy & wholesome breakfast. As proclaimed, it is traditional breakfast ready in an instant. It is steamed. It has the richness of grains. It is high-energy breakfast, required to start your day on the right note. The MTR Rava Idli Instant Breakfast Mix is the specialty of Karnataka. It has semolina (Rava), Bengal gram dal, cashewnut, curry leaves, mustard, green chilli and ginger.
Now the Sundays are booked for good food, a lot of fun and restful moments.
Life is complicated; our recipes need to be simple.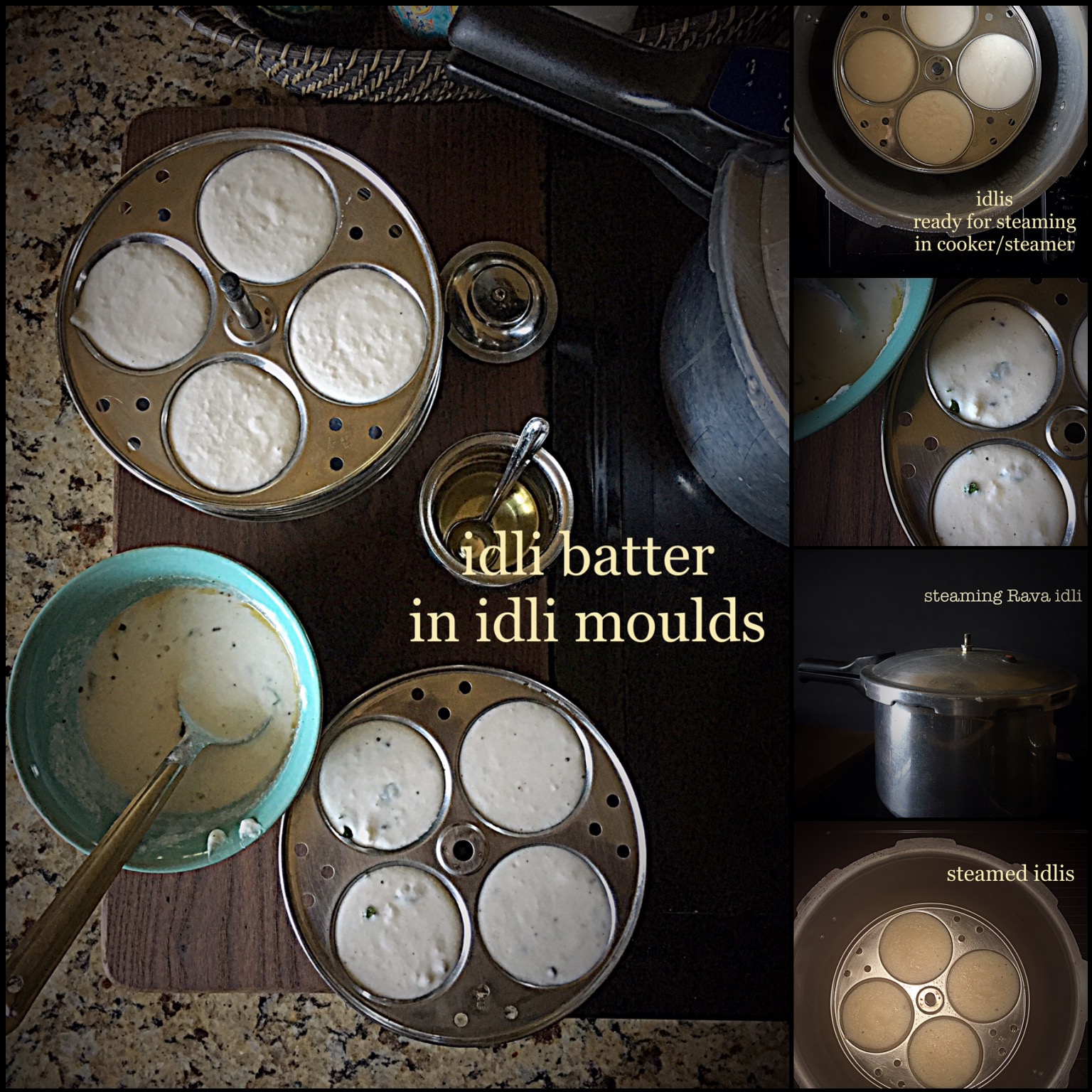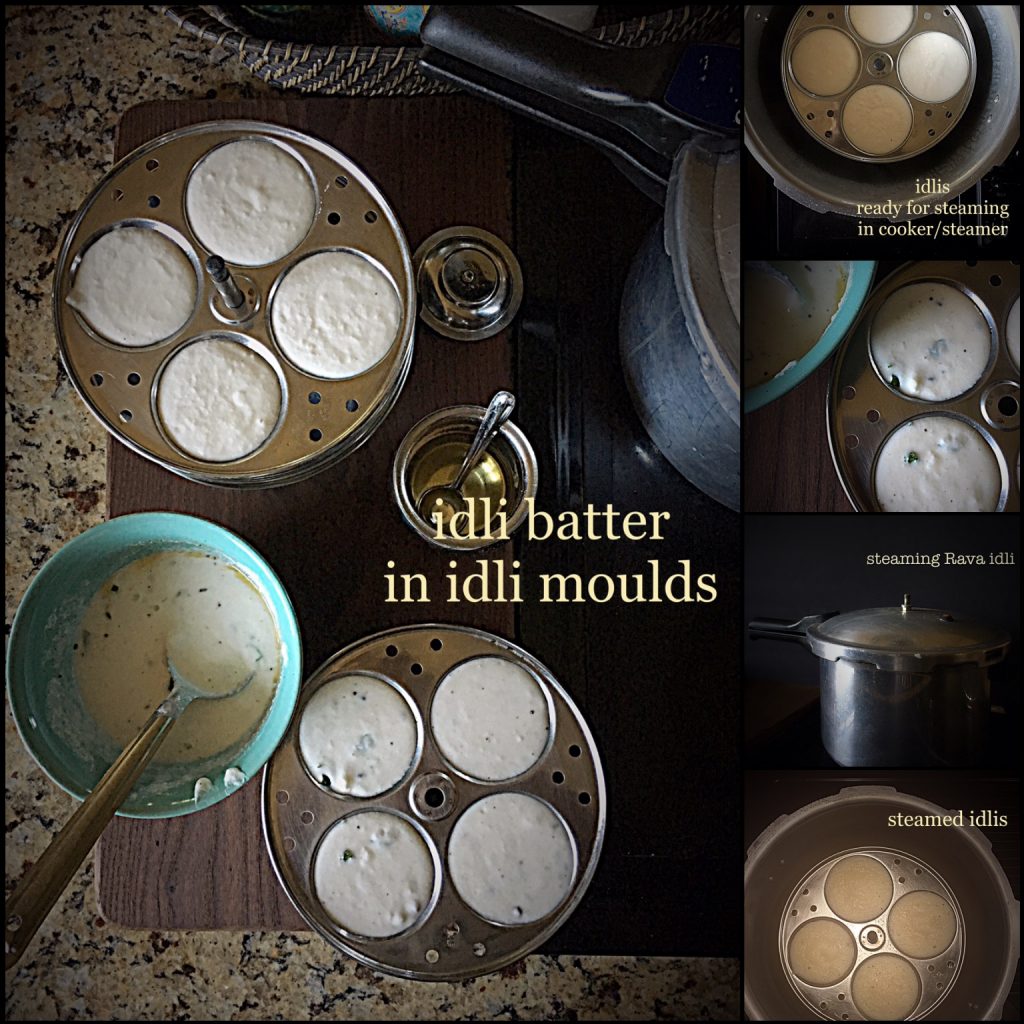 My children love Idlis. Earlier they had to wait for one complete day before they could savor the hot and delicious Idlis, and it was not a pleasant wait with constant nagging, "Is it done yet? When can we eat it?" Moreover, grinding it fine part, drove me crazy with the time consumption. When I tried MTR Rava Idli Instant Breakfast Mix, it was not only instant and efficient, but they had the perfect texture, moisture, and taste. Open the packet, mix packet contents with "sour" curd/yogurt, steam and done. Now, no more pre-planning, no more soaking and grinding, just snap your finger and piping hot idlis are served at the table.
My girls exclaimed with joy, "Mom, these are the best Rava Idlis ever." The Idlis were devoured in no time, leaving breakfast table empty and the food champions seated on it, very contented. If I call MTR my Sunday Breakfast "Genie", then I am completely confessing to it.
I am sure that MTR Rava Idli Instant Breakfast Mix will make your family exclaim with joy – Sunday Ho Toh Aisa!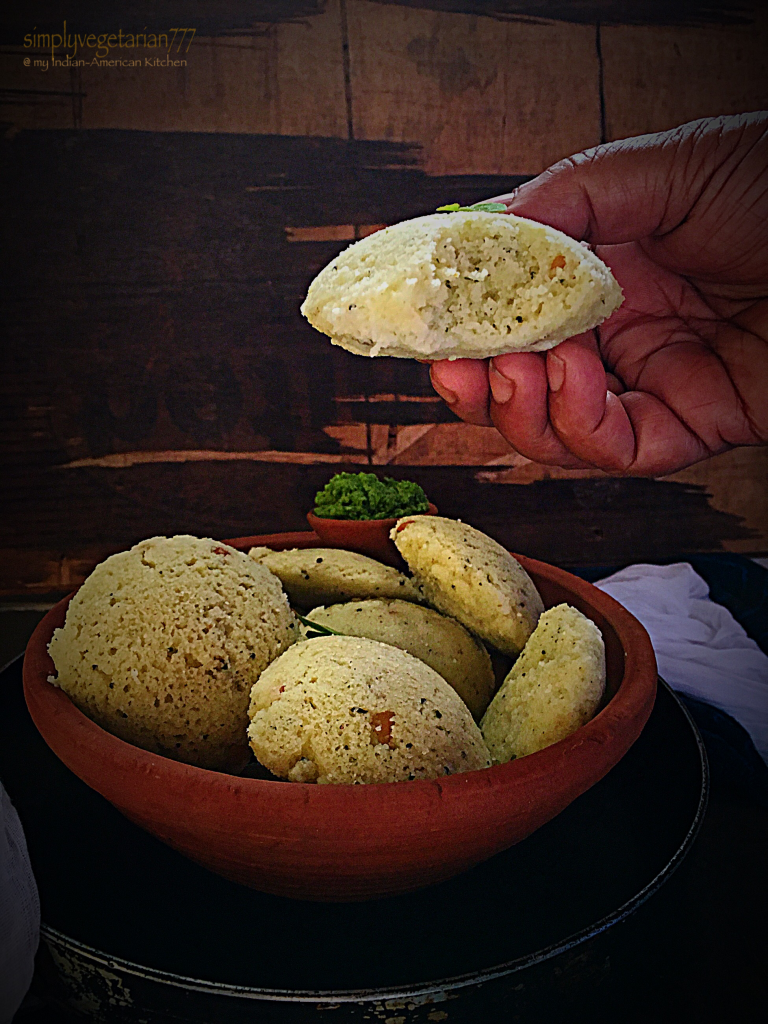 What are you waiting for? Go and grab a pack of MTR Rava Idli Instant Breakfast Mix from your closest Indian Grocery Store, today only. It is widely available at the Indian Grocery Stores in U.S.A.
Announcement – Keep a track of the MTR Instant Breakfast Mix series on simplyvegetarian777. We are soon disclosing a GIVE-AWAY for two lucky winners in U.S.A, who follow our blog. The timeline will be announced soon. Till then keep discovering new Instant Breakfast Mixes on simplyvegetarian777, where we will test and try these and share the honest results with you, making your and our life simpler.
---
MTR Rava Idli Sandwiches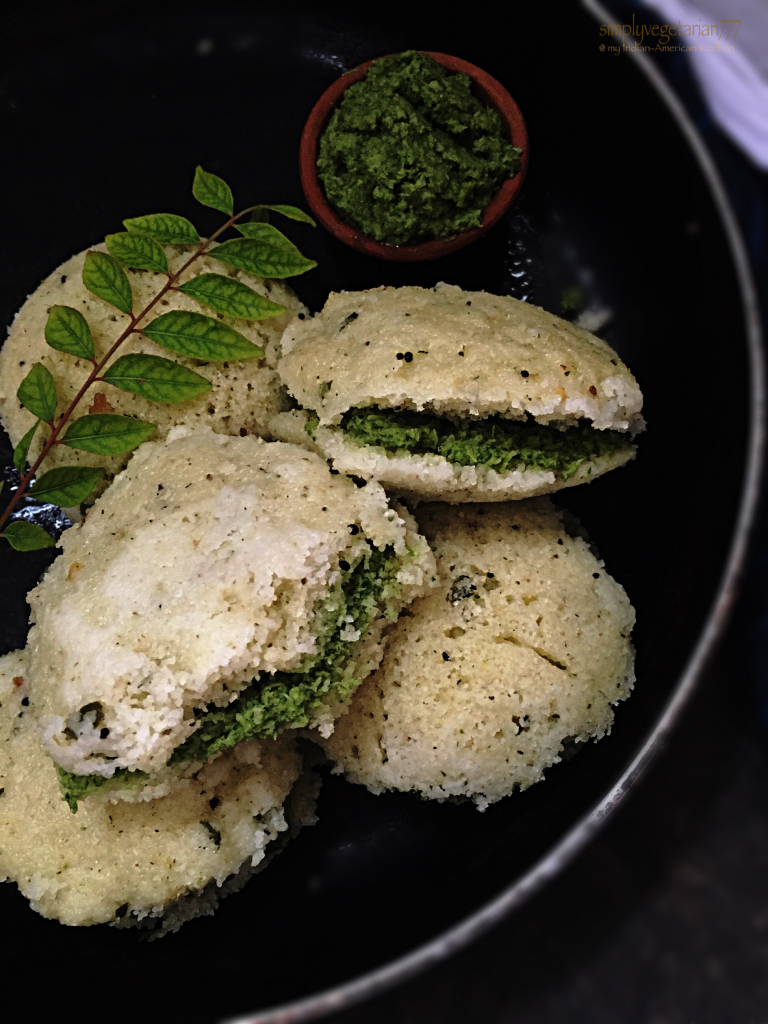 Here is a very interesting take on MTR Rava Idli for all the Food Connoisseurs, who believe that there is more sensuality to the food than the original take. If you are anything close to the taste testers of simplyvegetarian777 kitchen, then hold on to your imagination, you are in for a treat.
The MTR Rava Idli Sandwiches are the perfect answer to your adventurous and hungry taste-buds. These are simple, elegant, palatable and easy to execute. The delicate sandwiches are perfect for entertaining, lunch boxes, and uncalled hunger pangs. This recipe is a great way to finish the leftovers.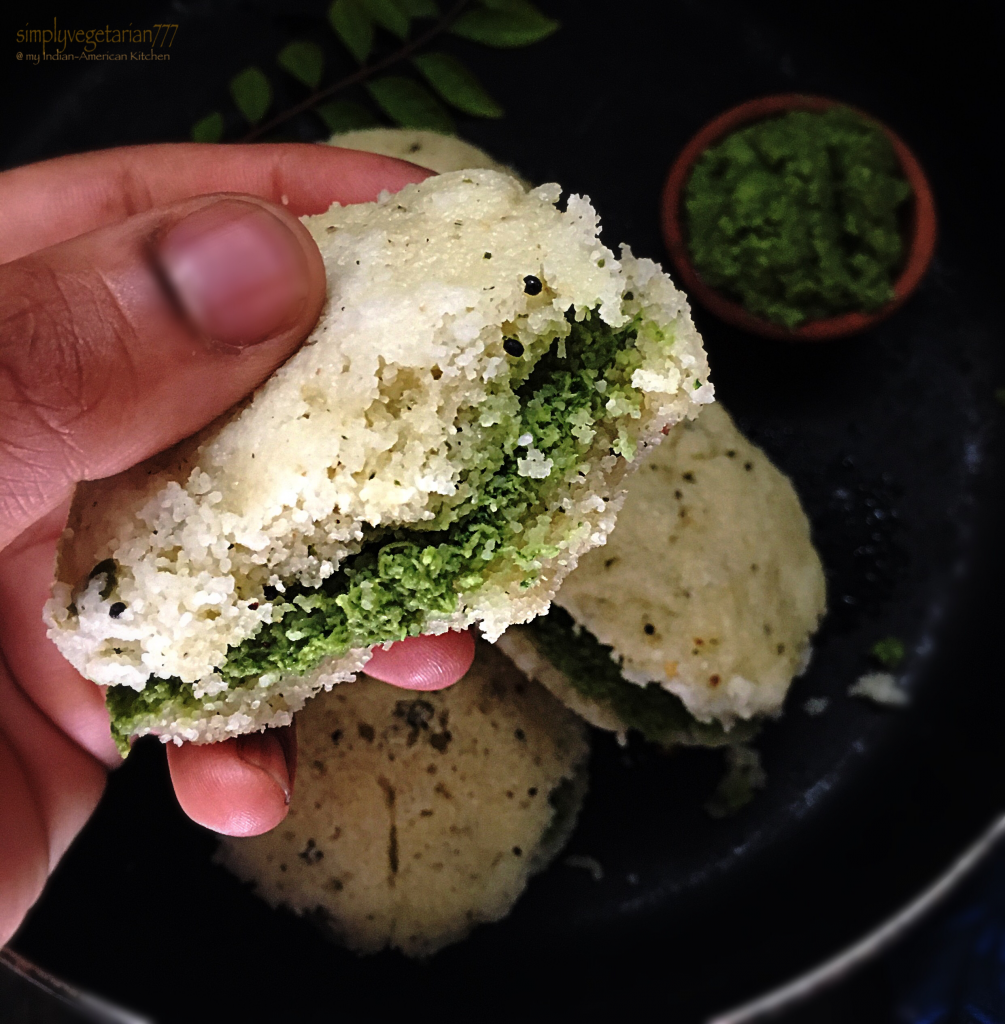 MTR Rava Idli - Instant Breakfast Mix
Easy recipe to make idli sandwiches, using left over idlis or to entertain the guests. Light lunch or a fun snack for the kids.
Ingredients
Main Ingredients
MTR Rava Idli

Coconut Coriander Chutney
Ingredients for Coconut Coriander Chutney
Coriander/Cilantro leaves - 1 small bunch

Coconut

dry or fresh - 3 tbsp, grated

Green chili - 1

Cumin powder - 1/4 tsp

Salt to taste
Instructions
Making Coconut Coriander Chutney
Put all the ingredients in a blender and grind with little water to a fine paste like chutney.
Making Rava Idli Sandwiches
Let the idlis cool down a bit. Now take one idli and slice it through the center to get 2 circles. Apply a thick layer of coconut coriander chutney on one part of the idli, cover with another part.Serve Rava Idli Sandwiches fresh, and enjoy a great snack with family and friends.
Notes
Do not make the sandwiches in advance.
To pack for lunch box, keep them sliced and pack the chutney separately. When ready to eat, just apply chutney and make a sandwich and eat.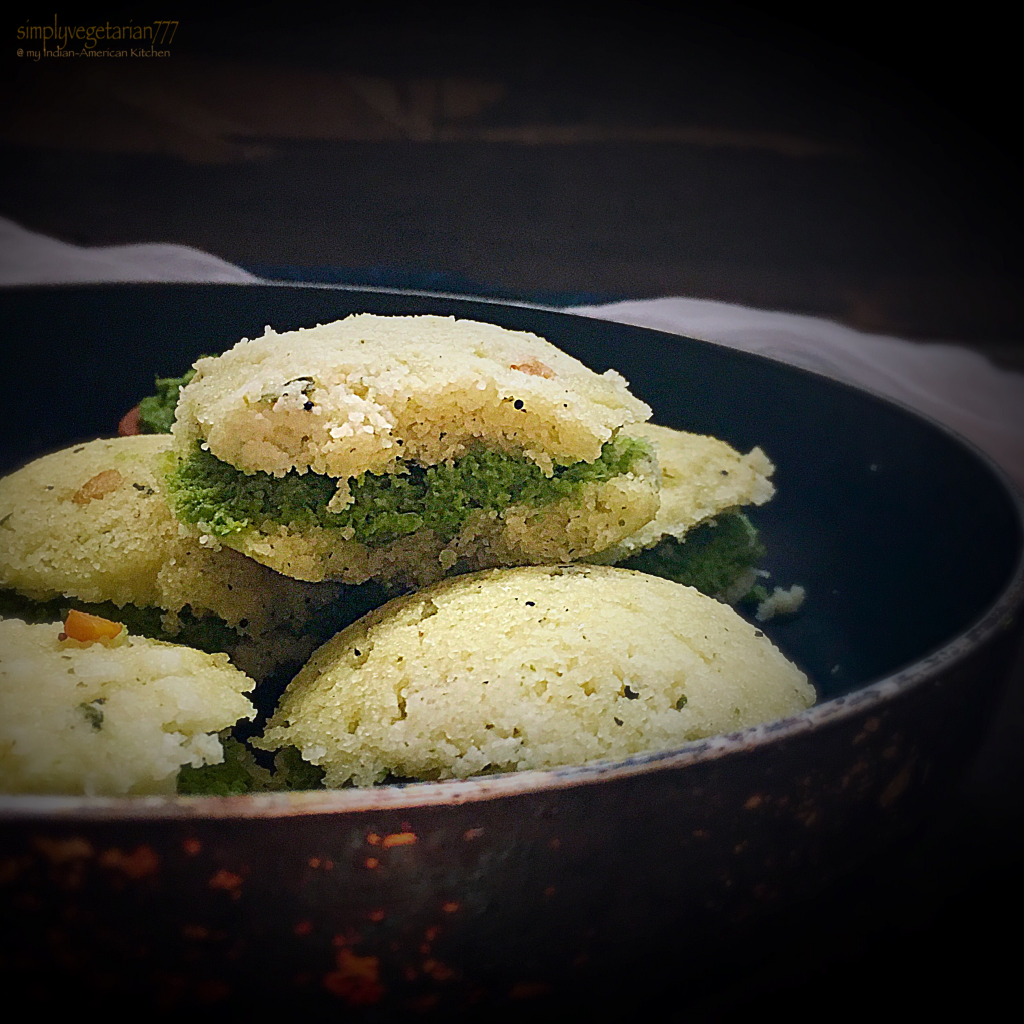 As I always say – Eat Happy! Stay Happy!
Sonal
(1) Information source – Wikipedia