Mushroom Soup
As an Amazon Associate and member of other affiliate programs, I earn from qualifying purchases.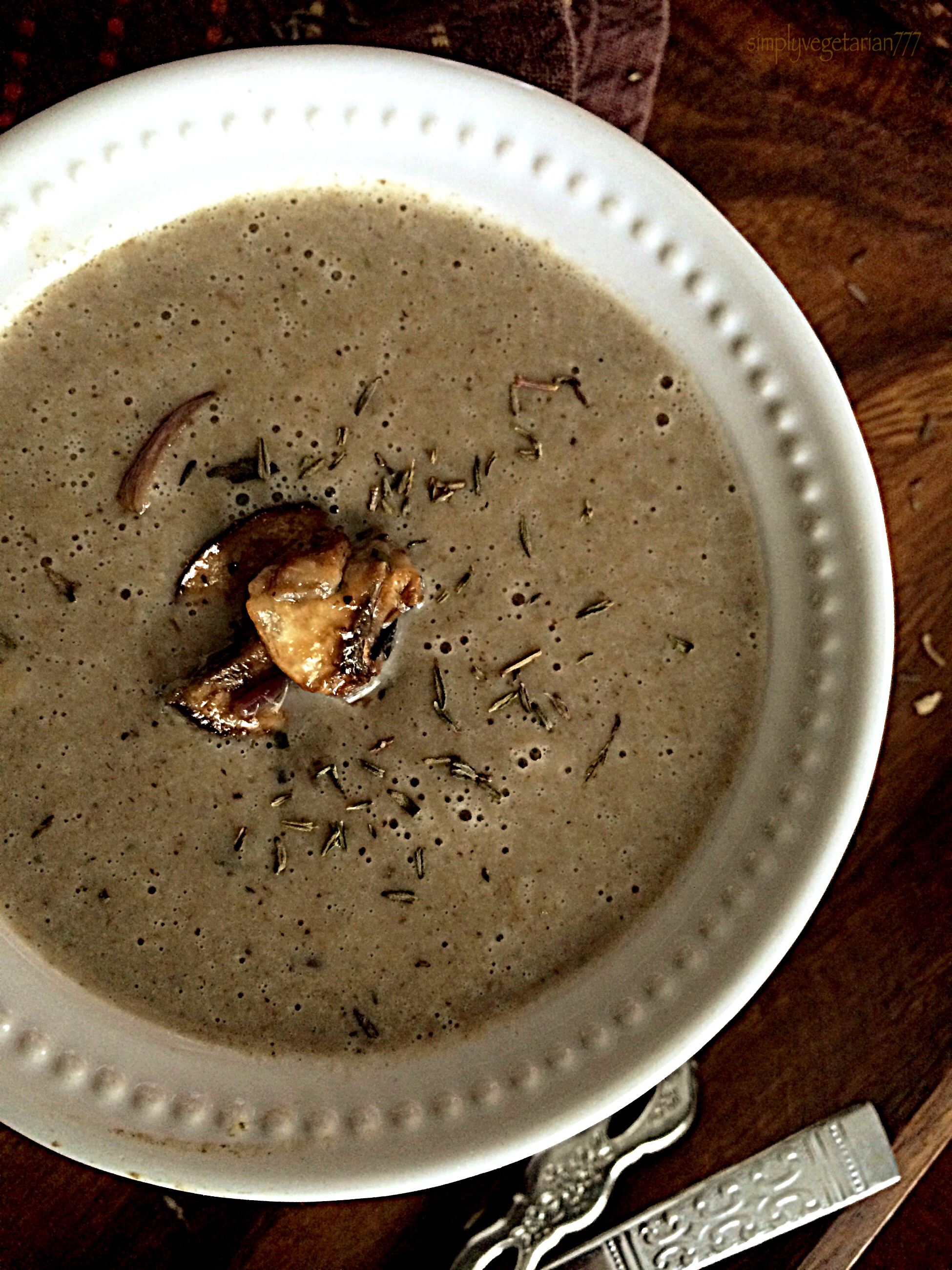 Mushroom Soup
I am a huge mushroom fan, so much so that on my Pinterest, I have a separate board just for mushroom recipes. Yes! 😊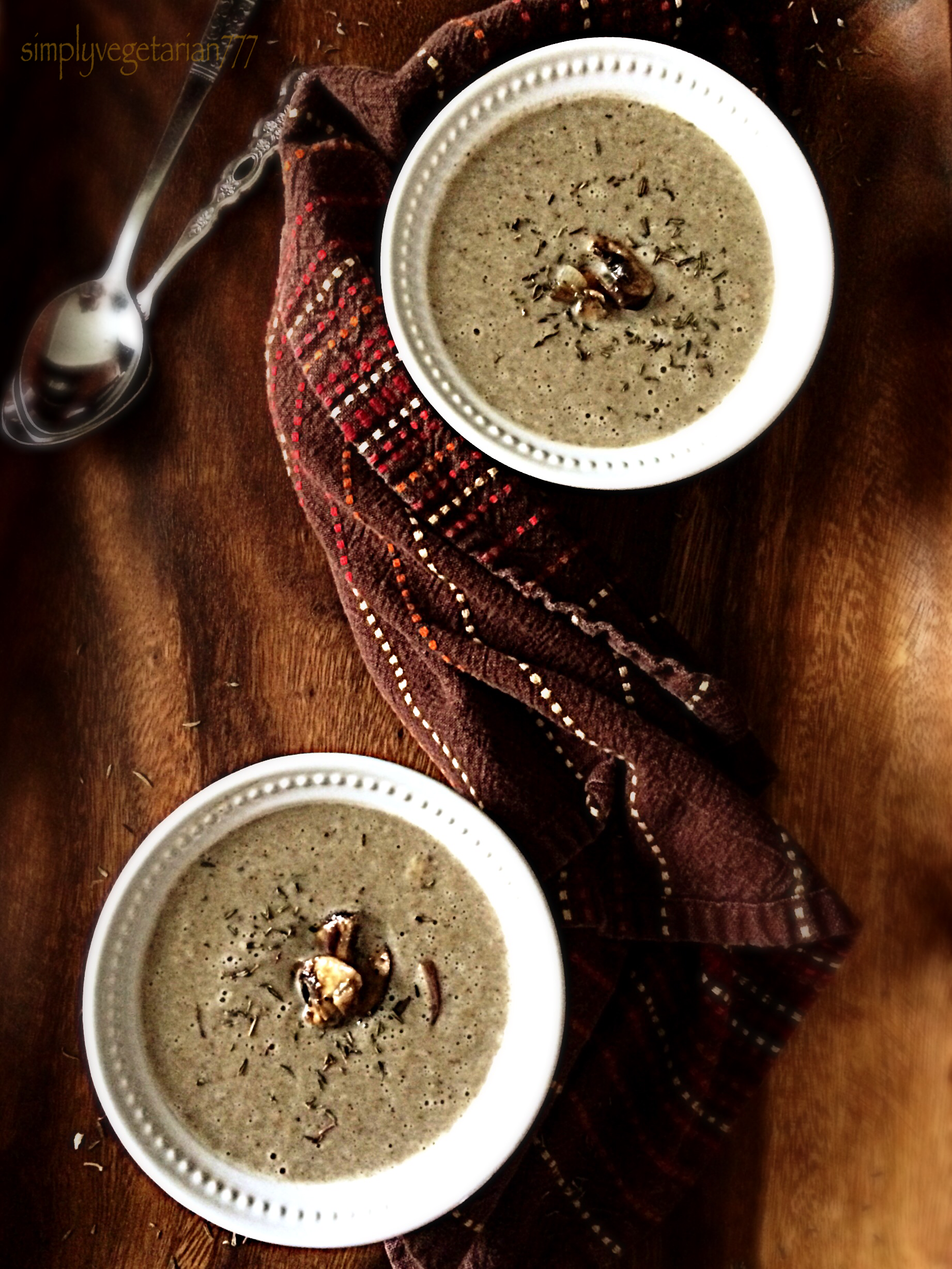 When I saw this recipe on The Dinner Party Collective, created by Francesca, I had to recreate it in my own version. This makes an elegant starter for any party or a good companion for chilled and rained down nights!
Here is my version!
Mushroom Soup
Servings: 2
Difficulty: easy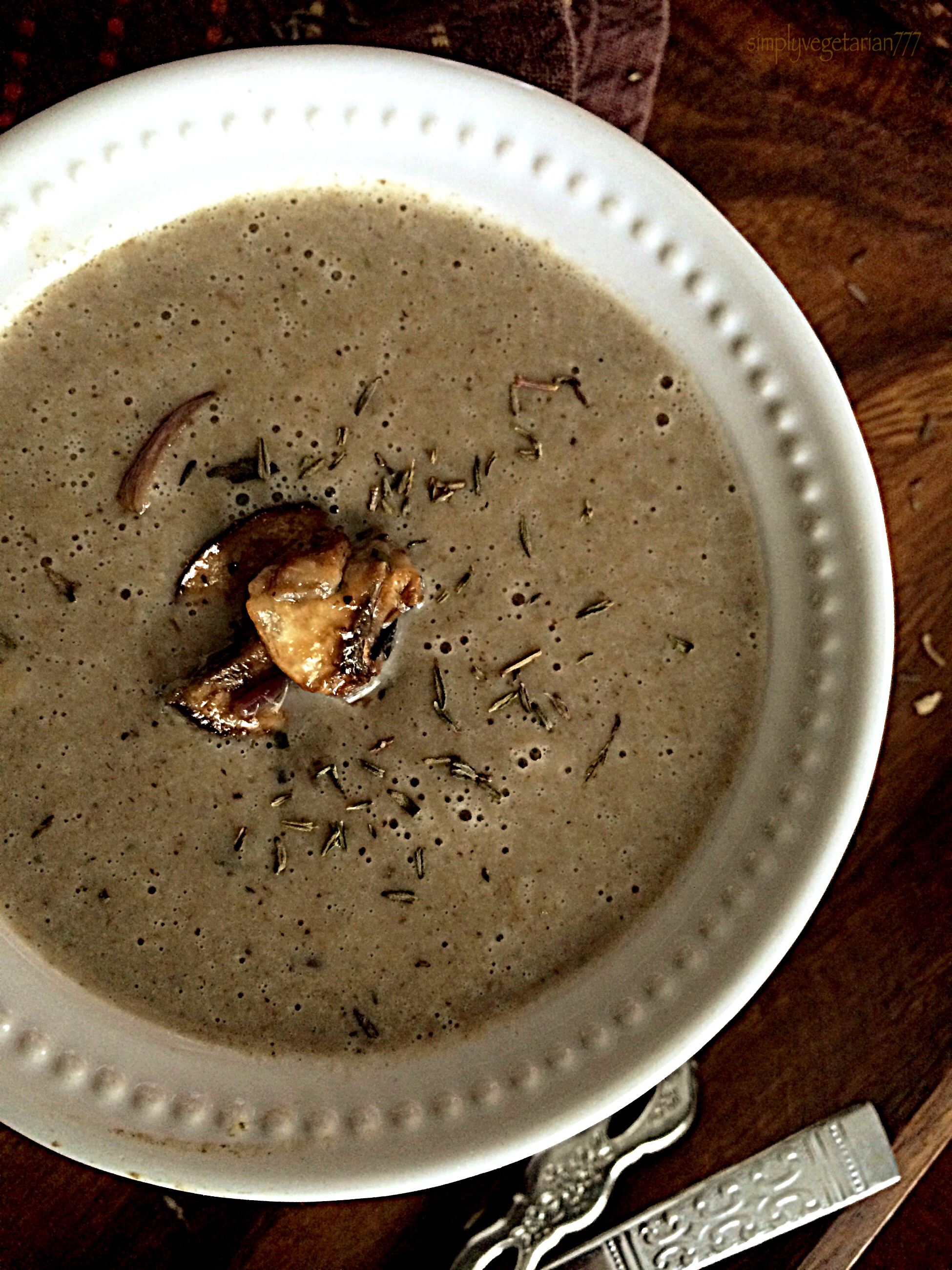 Kitchen Equipments Required
Chopping board, knife, a sauce pan with lid, a cup and a fork, stirring spoon, hand blender or blender.
Ingredients
Butter – 1 tbsp
Mushrooms – 2 cups chopped. I used a mix of crimini, shitake and oyester. You may use button mushrooms too.
Garlic – 2 cloves, chopped
Onion – 1/4 cup, chopped fine
Corn flour/starch – 1 tbsp
Milk – 1 cup. I used skimmed milk. You may use full fat or heavy cream.
Water – 2 cups. You may use vegetable broth too.
Rosemary – 2 fat pinches, dry
Salt and black pepper to taste
Method
1. Heat butter in the sauce pan. Add garlic and onions to it. Sauté on end in heat for 2-4 minutes till soft and slightly browned.
2. Add chopped mushrooms and rosemary. Stir and sauté on medium flame for about 5 minutes.
3. Meanwhile dissolve corn flour/starch in 1 cup milk. Make sure there are no lumps.
4. Add this Cornflour mix to the sauce pan. Add 2 cups water and salt and black pepper to taste. Stir.
5. Bring it to a boil. Lower the flame and simmer for another 5-7 minutes till the soup thickens in the pan.
6. Switch off the flame. Cool it a bit. Blend it to either a fine purée or chunky soup.
7. Pour it back to the pan. Bring it to a boil and switch off.
The super easy and super tasty earthy Mushroom Soup is ready!
Enjoy a cup of soup with family and friends on a rainy day to warm yourself up.
Sonal