Pan Grilled Boiled Eggs
As an Amazon Associate and member of other affiliate programs, I earn from qualifying purchases.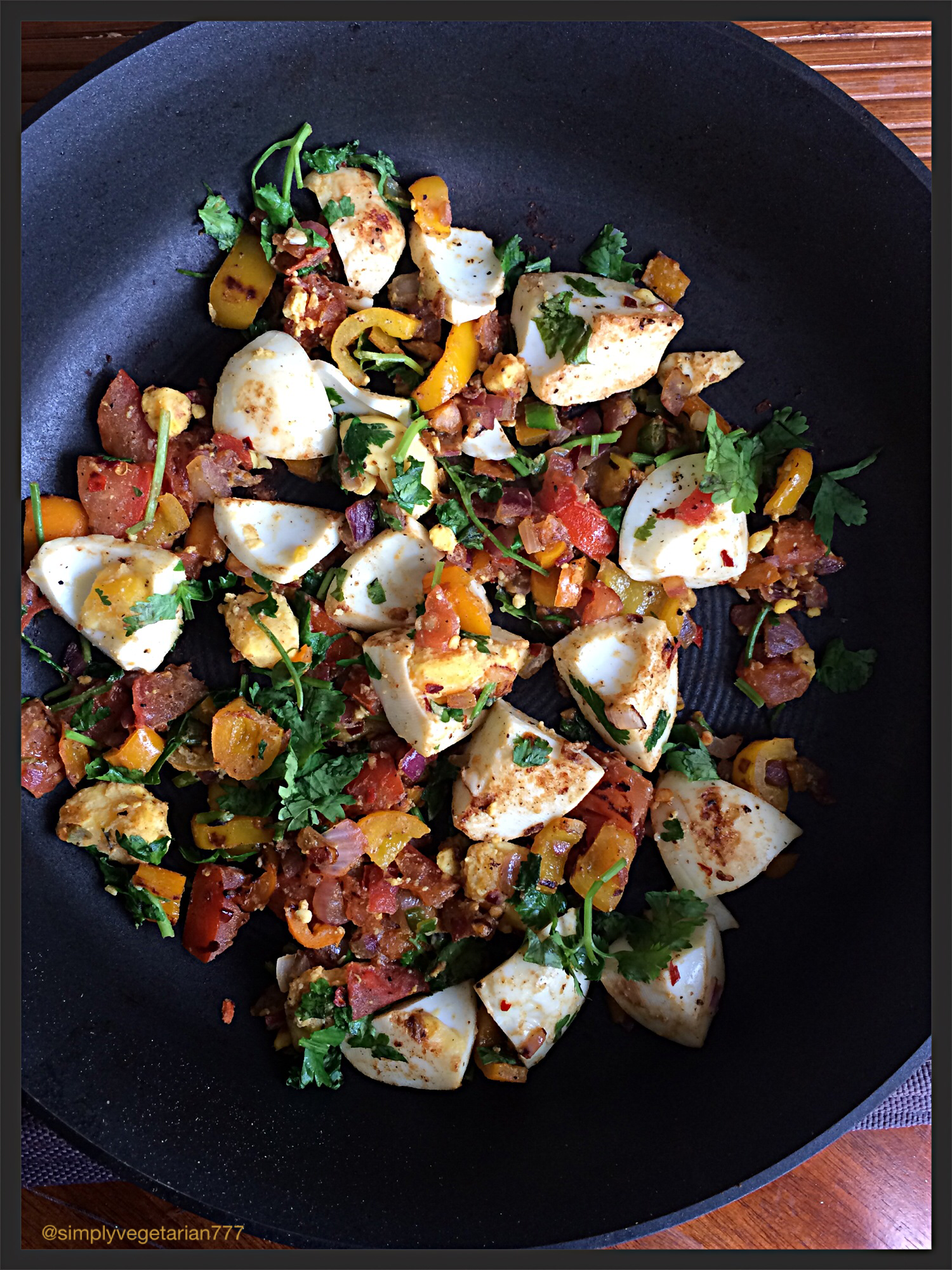 I love eggs! Many people think that since I write about vegetarian dishes, I don't consume eggs. Well, then there are vegetarians who eat eggs and then there are vegetarians who do not eat eggs and then there are people (my husband) who are not vegetarians but do not eat eggs ;).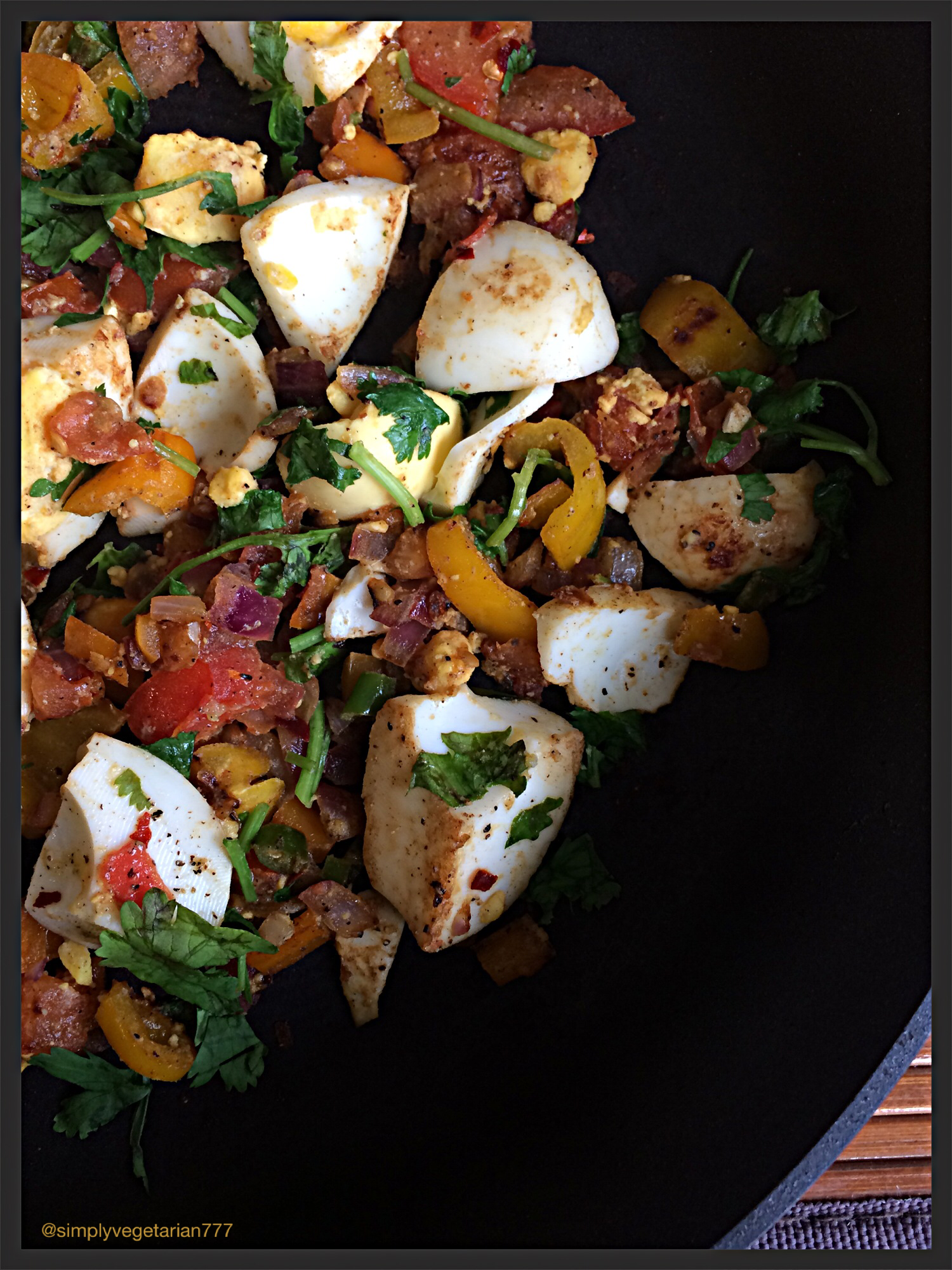 This morning when it woke up, I saw Greek Baked Eggs on Lori's blog, created by our very talented Patty, I was craving for some. I like to start my day with good protein and between eggs or sprouts, I am covered!
So I made some inspired eggs from Patty and Lori, but with my own spin. The best part is that this dish can be eaten as is ( like I did), or wrapped in a flat bread, stuffed in a sandwich or enriched by adding tone bread slices and cooked together. So this post is my dedication to Lori and Patty!
Here is how it goes !
Serves : 1
Kitchen Equipments Required : Chopping board, knife, non stick or hard anodized pan, spatula.
Ingredients :
Oil : 1 tsp
Boiled eggs (hard) : 2, quartered
Red onion : 2 tbsp chopped
Tomatoes : 2 tbsp chopped
Bell peppers/capsicum : 2 tbsp chopped
Green chili : 1/2 tsp, chopped
Cilantro : 2 tbsp, chopped
Salt and black pepper to taste
Red chili flakes to top , optional
Method :
Heat oil in the non stick or hard anodized pan. Spread it around.

Add onions, bell peppers and green chili to it. Sauté and cook for 2 minutes.

Add tomatoes and cilantro (save some for garnish later). Sauté for another 2 minutes.

Add quartered eggs and spices. Toss them well and cook for another minute.
5.Garnish with cilantro and serve!
A complete and healthy meal for any time of the day, be it main meal or even a snack or brunch.
Have a healthy eating day!
Sonal