Paneer Butter Masala / Paneer Makhanwala
As an Amazon Associate and member of other affiliate programs, I earn from qualifying purchases.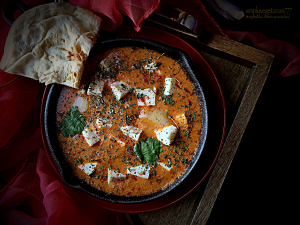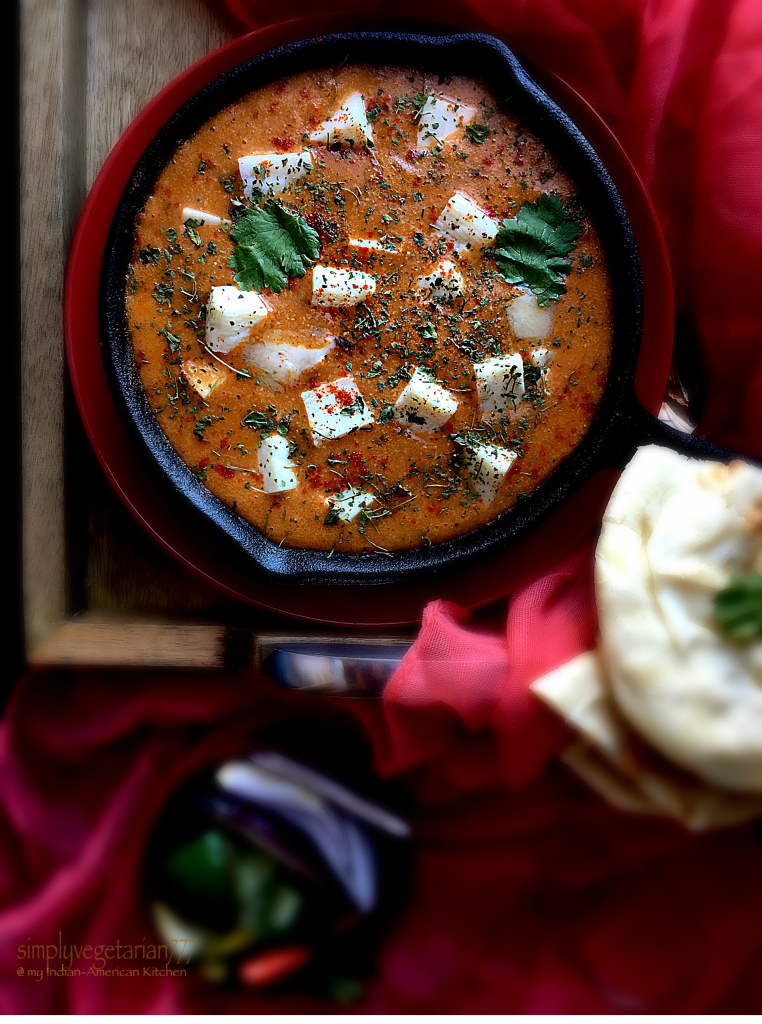 I had blogged the Paneer Butter Masala 2 years ago but it was too amateur-ish, post wise and photos wise, that I had to re-do and re-vamp the whole post. THereford, I have deleted the older post and created the new one.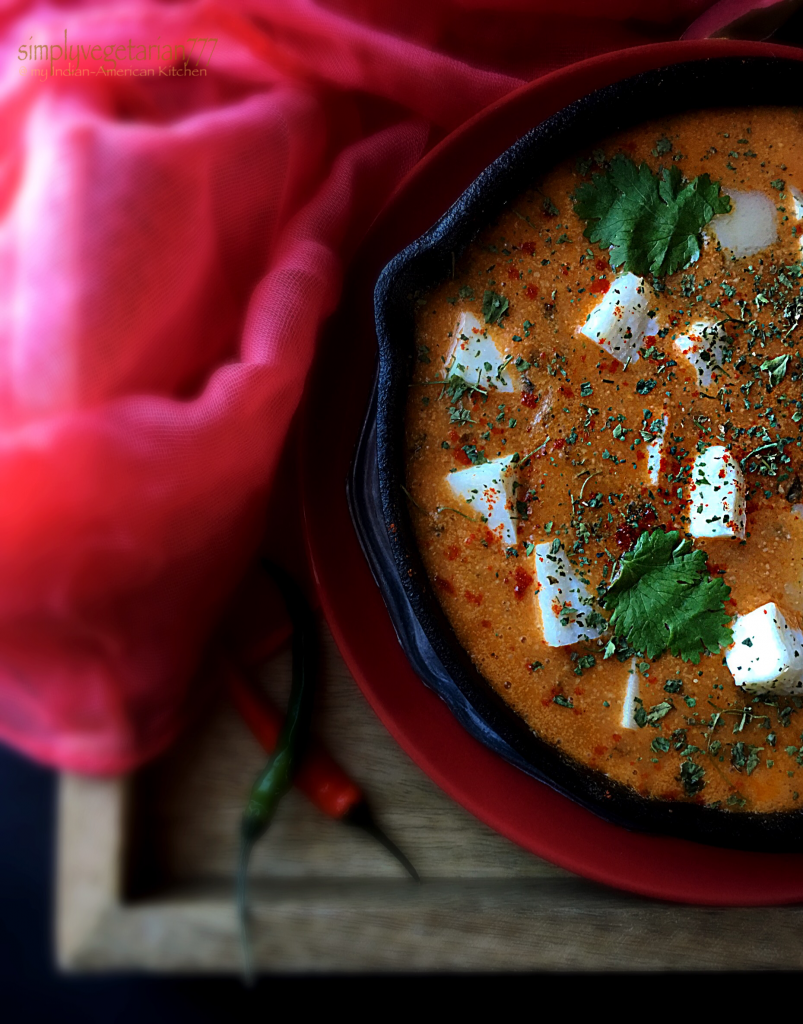 Paneer Makhanwala is a rich rich rich curry and oh-so-easy to put together. It doesn't need a long list of ingredients either as compared to other curries. It is a very popular restaurant dish, and often finds its place on the top of the vegetarian menu.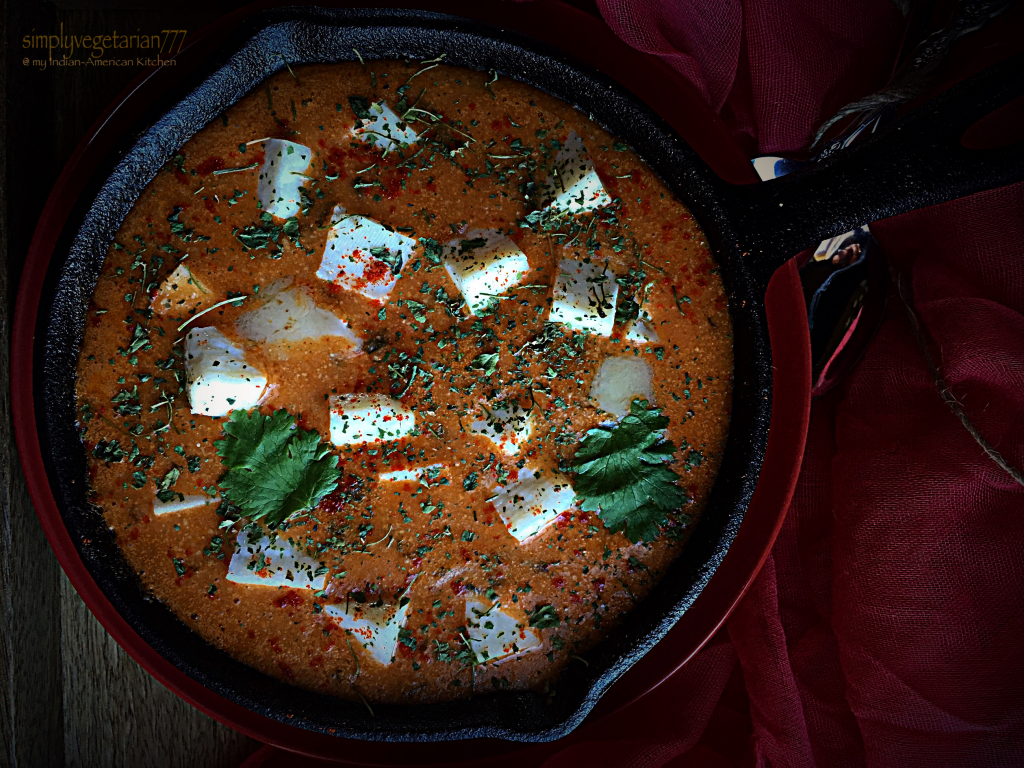 Over the years of making it, I have sort of mastered this dish that I don't have to think twice to make it when family demands. I honestly don't know how the restaurants make it but my family always raves that my Paneer Butter Masala is way much better than the restaurant one. So this is completely home-style paneer butter masala and better than the restaurants! 😉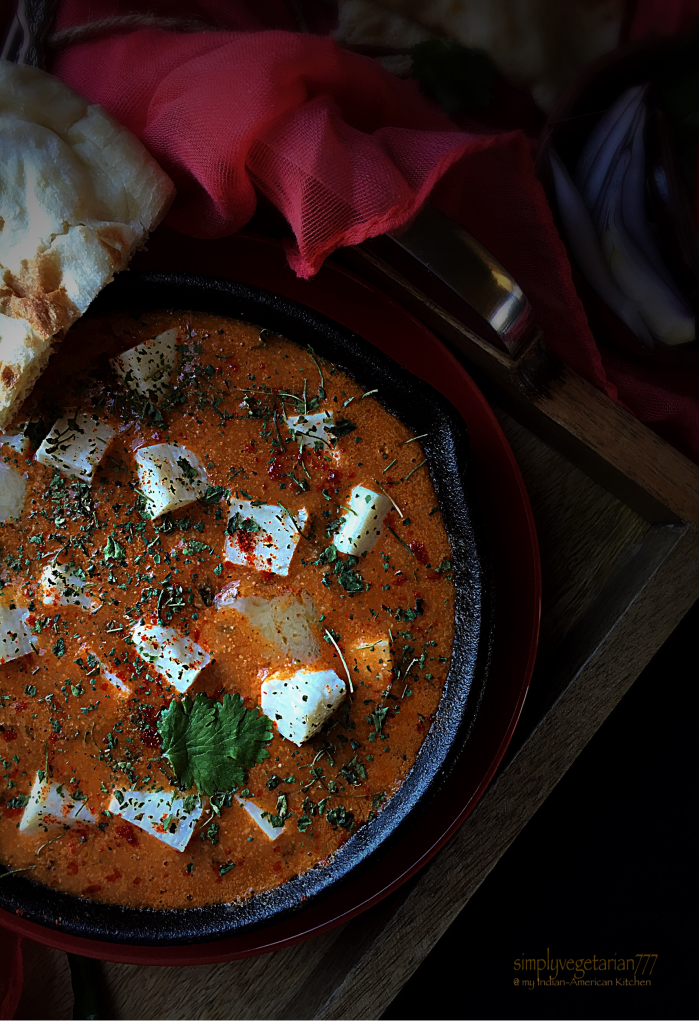 The tomatoes are blended with cashews and garlic and then cooked with few spieces, cream and honey. Paneer is added towards the end to complete the curry.
This is how I make it! And bookmark this recipe, since it is a no fail, fool proof, tested and tried, a many times recipe. Whoever has ever tried it, has come back with smashing reviews.
Paneer Butter Masala / Paneer Makhanwala
Servings: 4-6
Difficulty: easy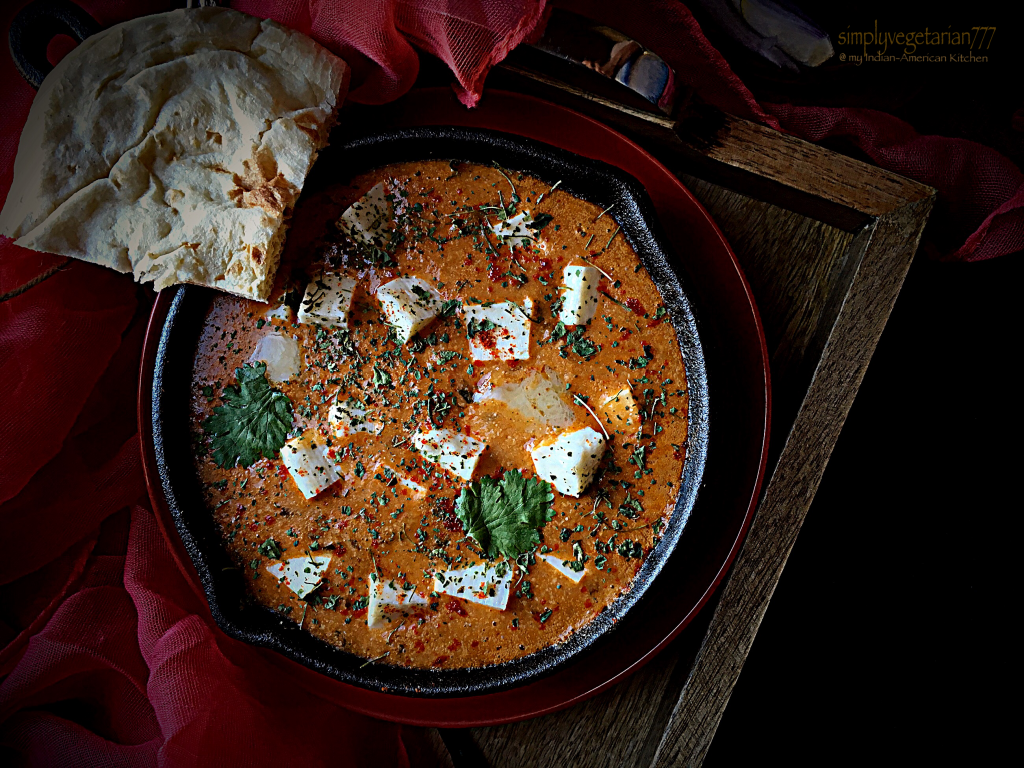 Kitchen Equipments Required
Chopping board, knife, Heavy bottom pan with lid, stirring spoon, blender.
Ingredients
Tomatoes –  4 large or 5 medium ripe tomatoes, finely chopped.
Paneer – 250 to 300 gms
Garlic –  4 pods minced fine
Ginger – a small piece
Cashews – 20. Soak the cashews for 1/2 hr in warm water.
Oil & Spices
Butter – 1&1/2 tbsp
Red chilli powder : 1/4 tsp
Garam masala : 1/2 -1 tsp or to taste
Kashmiri Lal Mirch or Degi Mirch or Fancy Paprika – 1 tsp, optional.
Kasoori Methi : 1 tsp
Cream : 1/4 cup
Honey – 1 tbsp
Salt to taste
Water : 1&1/4 cup
Method
Take the blender, add soaked cashews, chopped tomatoes, ginger and garlic to it and make a fine paste out of it.
Heat the butter in the pan on medium heat.
Add the pureed tomatoes to the melted butter.
Cook it on medium low flame till water is evaporated.
Now add cream, kasoori Methi, spices and honey to the paste. Add 1&1/4 cup water or more to desired consistency.
Cover with lid and simmer on medium flame for about 10-12 minutes.
Add cubed paneer pieces and cook further for 5-7 minutes on medium flame. Adjust the seasoning if required.
Notes
You may adjust the water quantity to the desired consistency.
You may cook the curry thick and freeze for later use.
For parties, the curry can be cooked a day in advance and heat and serve the next day.
You may deep fry or shallow fry the paneer pieces before adding to the curry.
You may add other vegetables or koftas or boiled eggs to this curry.
Paneer Butter Masala or Paneer Makhanwala is ready in my Indian American Kitchen. Enjoy it warm with naan, roti, rice or even a crusty bread in your kitchen!
Have a great Makhanwala day !
Sonal