Pasta Masala (Oil free), when Pasta swears in Indian Tadka!
As an Amazon Associate and member of other affiliate programs, I earn from qualifying purchases.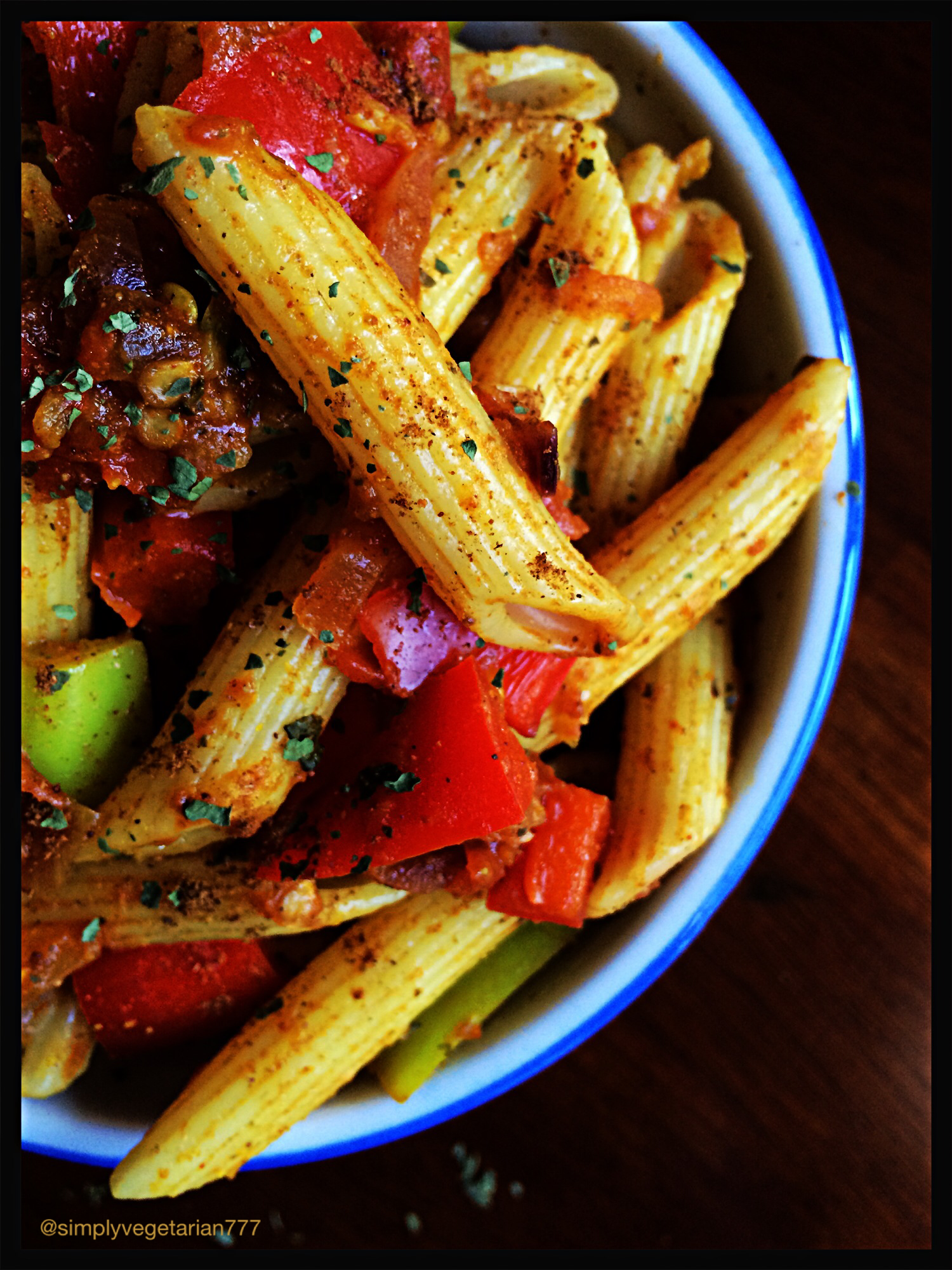 This is my 100 foot journey. A little distance covered from India to Italy. We all are people. People of different nations. People of different food habits. People with various spices and blends that make us feel at home. Then there are people like me or like all those who have become – Aliens. Immigrants. Nomads. Left the birth country. Adhered a new nation. Adapted new culture. Trying to keep our culture alive. Raising kids with dual cultures. All in good spirit :).
Taking this to fiesta friday hosted by Angie and co hosted by Hilda of Along the Grapevine! Hope you girls enjoy my bowl of pasta along with Chili Corne and Apple Walnut Cake of your !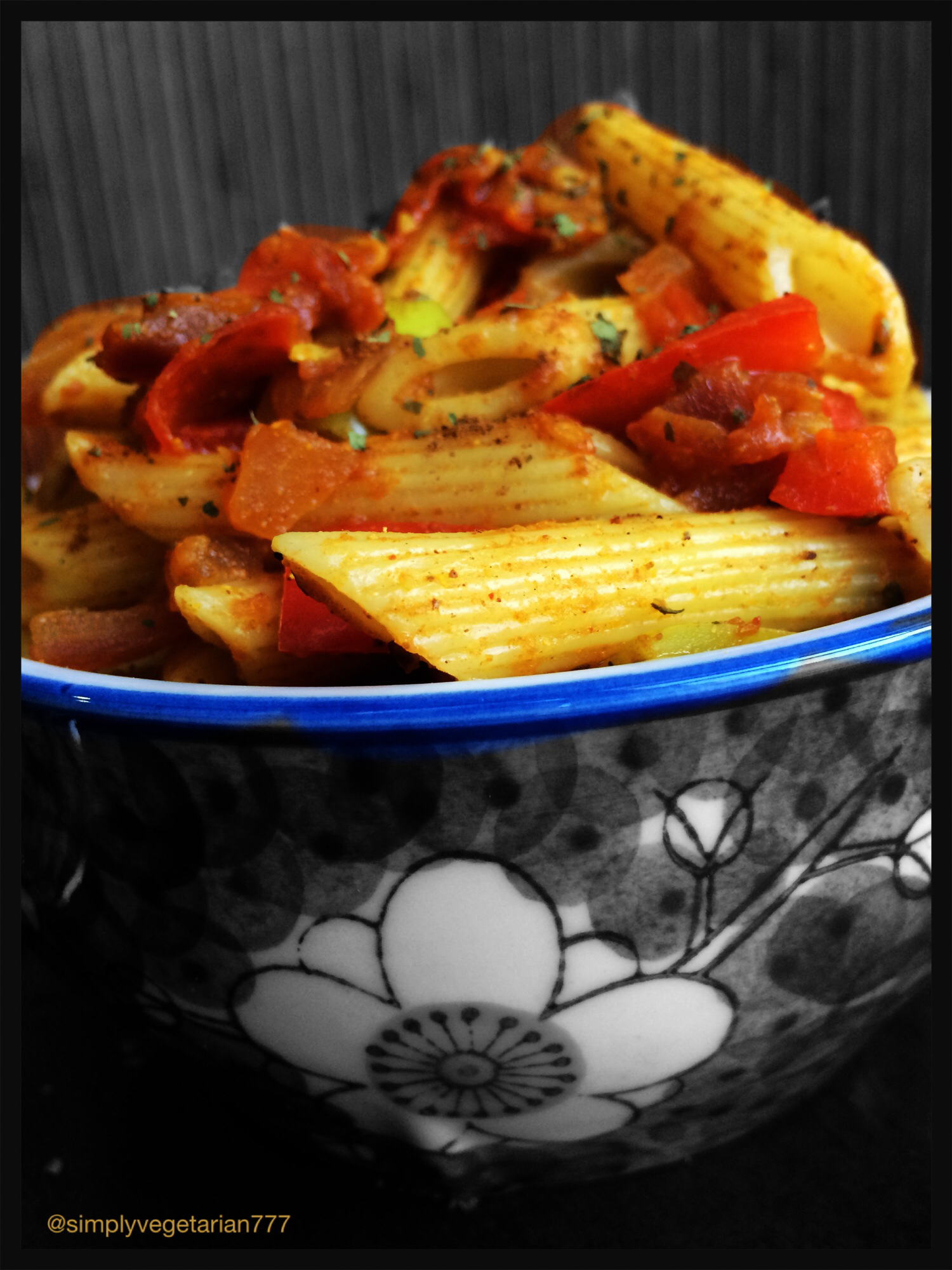 Amit had dinner out with his colleagues and the girls wanted Pasta for dinner. These kids can eat pasta everyday and for every meal. I like pasta too but somehow marinara sauce doesn't appeal me very much. Spaghetti is a different case! So boiled a batch of pasta. Everybody was having their own way then why not me? I wanted pasta and I wanted curry too.
Does that ever happen with you? Like craving for nachos and want a bite of that Asian noodle too…or….while eating your chili, a sudden craving for Thai curry creeps up? No…I am not talking about pregnancy pangs….normal eating habits……A foodie can relate to that for sure!
So there I was! Made Oil free Curry base for my pasta from Shailja's recipe. It was finger licking delicious. No oil, bursting with bold Indian spices, added al dente Penne and a soul quenching comforting bowl was in my hands. I ate that whole bowl. I was hungry. Light lunch?
Pasta Masala
Servings: 1
Difficulty: easy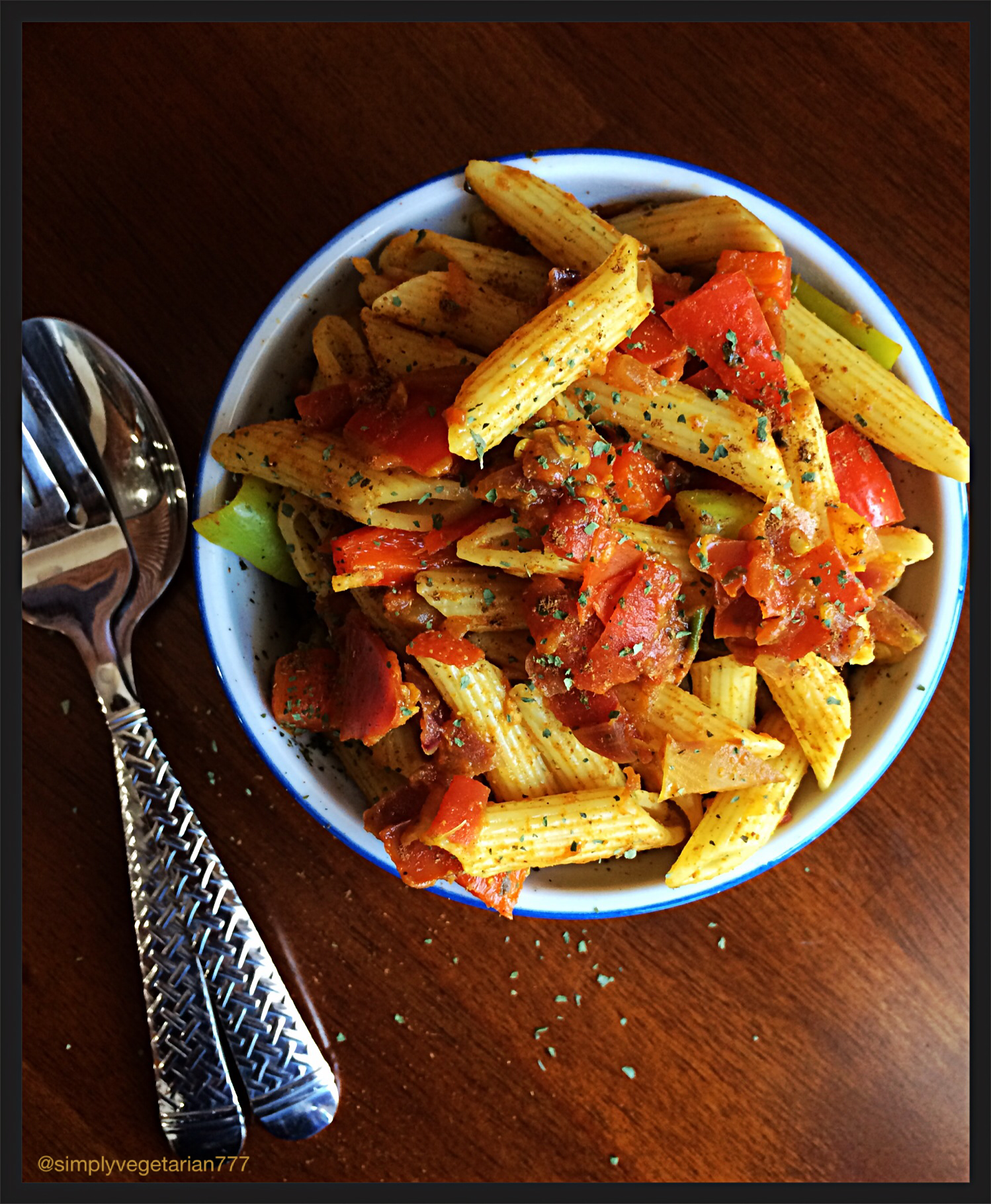 Kitchen Equipments Required : non stick or hard anodized pan/pot with lid, stirring spoon, chopping board, knife.
Ingredients :
Pasta Penne : 3/4 to 1 cup, boiled
Pasta Broth : 1/2 to 3/4 cup. Save some pasta water while draining the pasta after boiling. You may use plain water or any other stock too.
Onion : 2 tbsp, finely chopped
Tomato : 1 small, finely chopped
Ginger : 1/4 tsp, grated fresh
Garlic : 1 small grated or minced
Green chili : 1, finely chopped. I wanted spicy. You may skip it.
Bell peppers : 2-3 tbsp, chopped in small cubes.
Fresh or dry cilantro to garnish
Coriander powder : 1/2 tsp
Garam masala : 1/4 tsp. adjust to your taste. I wanted good spice ;).
Red chili powder : 1/8 tsp
Turmeric : 1/8 tsp
Salt to taste
Method :
1. Heat 1/4 cup of pasta broth in the non stick or hard anodized pan. Refer to the pics in the pictogram given below.
2. Add chopped onions, minced ginger and garlic and green chili to the hot broth. Sauté on medium low flame till the onions are pinkish red. Add more water while sautéing if required, 1 tbsp at a time. Refer to the pictogram.
3. Now add chopped tomato along with all the spices. Mix well. Add 1-2 tbsp broth more. Mix. Cover with lid and kg cook till tomatoes get all mushed and cooked, for about 5-7 minutes.
4. Add chopped bell peppers and pasta. Toss well. Cover and cook for 2-4 minutes more till pasta absorbs some flavors.
5. Take it out. Garnish with cilantro and eat hot! You will surely make it again and again :).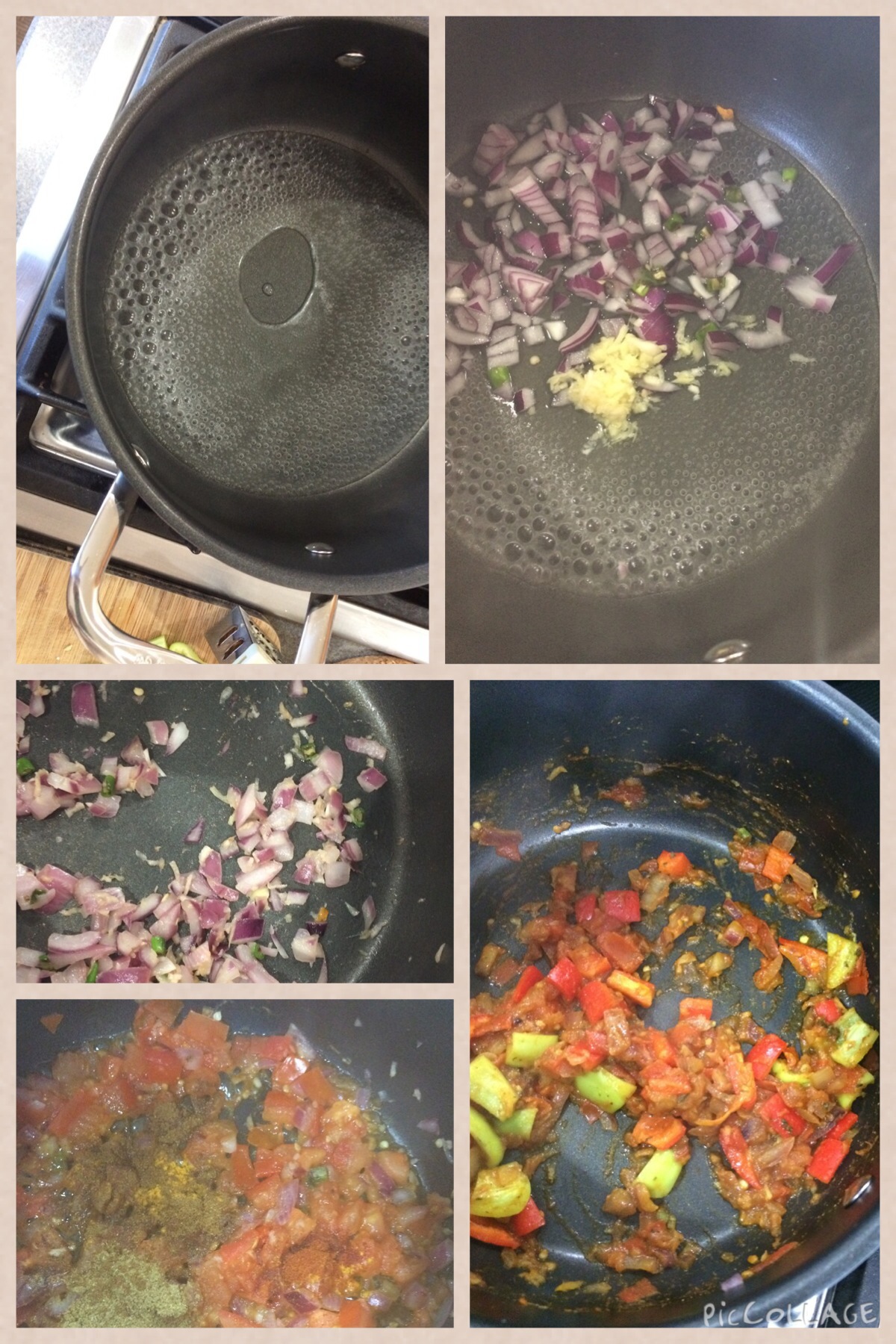 Let me know if you try it :).
Sonal