Potato & Sago Coins in Appe / Abelskiever pan!
As an Amazon Associate and member of other affiliate programs, I earn from qualifying purchases.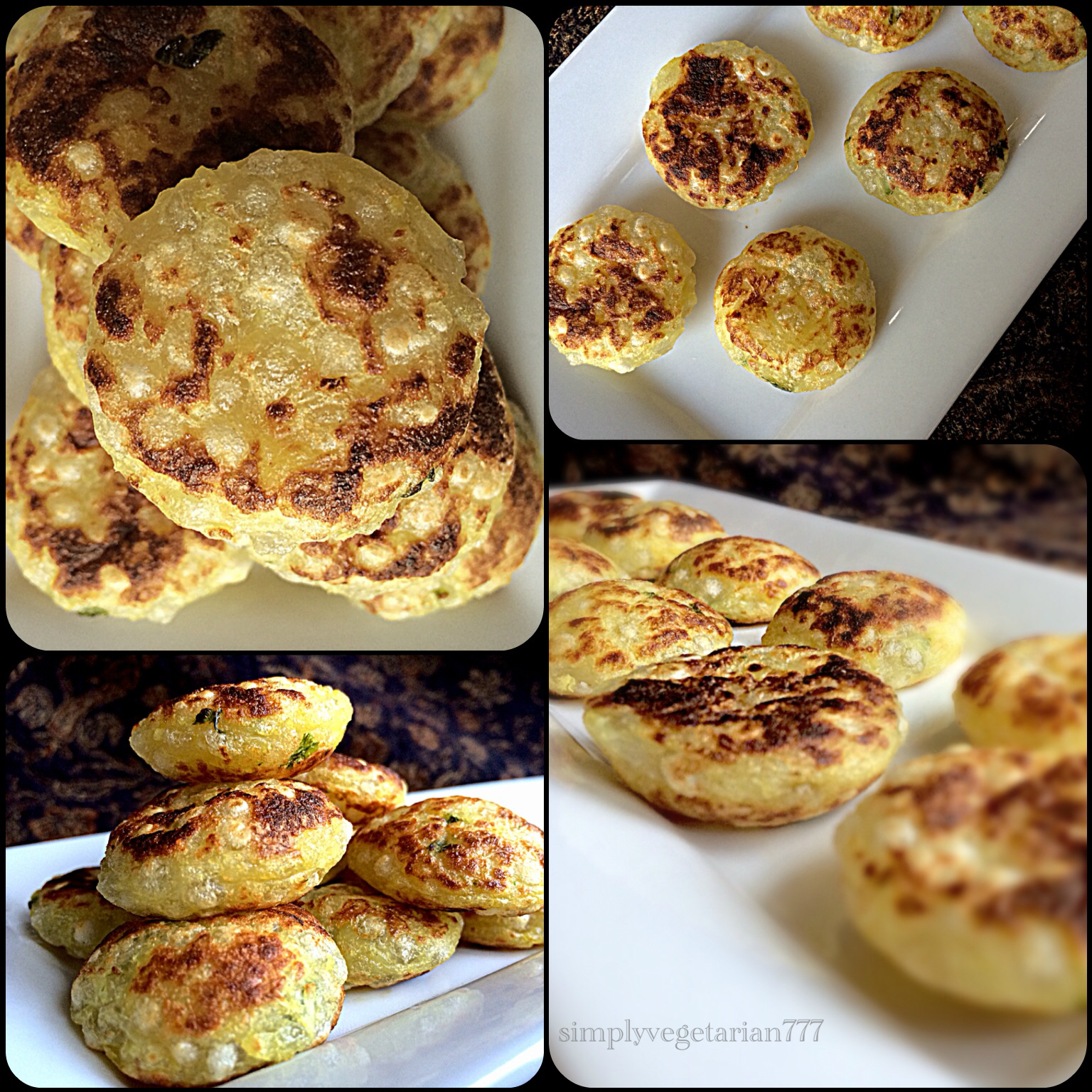 Another recipe for the fasting period Of Navratri in much more healthier avatar. I say healthier because it is not deep-fried as compared to its original version. It is smaller in size and it is made in my wonder Appe pan. I want to know, how is it named in different countries and regions. I bet this pan has more names than just Appe or Paniyaram or Abelskiever! If you own one and call it something else, then please do leave a name in the comment box 😊.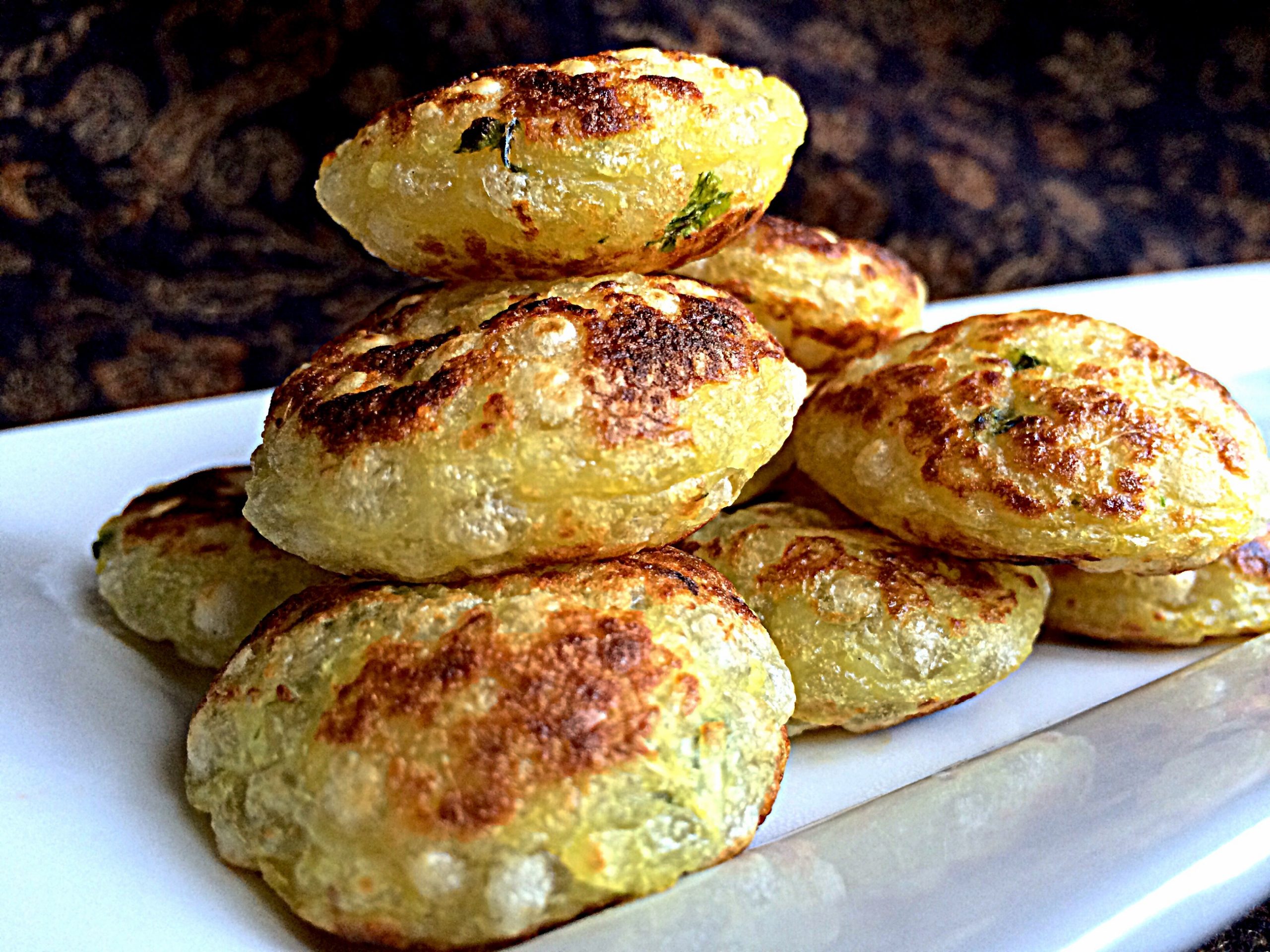 Are you ready to make these super fun, tasty and bite size coins? These are called Sabudana wada originally and made with the simplest ingredients with no dry spices. A true example of Less Ingredients, Simple Technique, Rustic and Flavorful!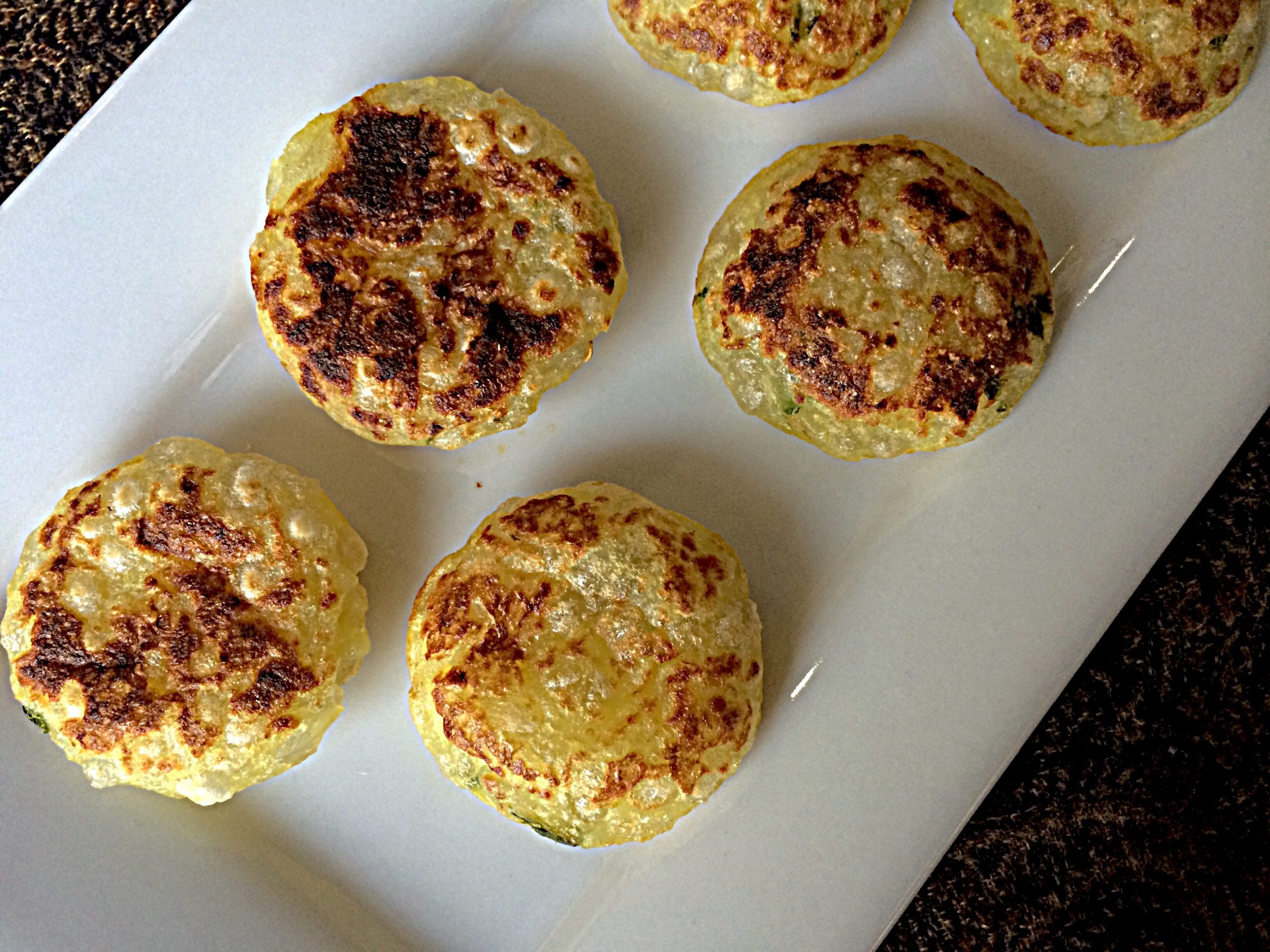 Yields – 14 to 15 Coins
Kitchen Equipments Required
Appe pan, a small bowl, grater, a big bowl, kitchen paper, wooden spoon or stick to flip.
Ingredients
Sabudana / Sago – 1/4 cup
Potatoes – 2 small. Use new or Yukon gold quality
Green chili – 1/2 tsp minced
Ginger – 1/2 tsp minced
Cilantro/coriander leaves – 2 tsp, finely chopped
Sendha Salt – to taste.
Oil – to grease the pan lightly
Notes
1. Sendha salt is used in fasting recipes. It is obtained from Himalayas. It is also called Black Himalayan salt. It is believed to be good for the people with High Blood pressure.
2. You may add roasted and pounded peanuts, pinch of sugar and 1 tsp of lemon juice too, if you like.
Method
1. Wash and soak sabudana pearls in warm water for 2 hrs. Drain the water and keep aside.
2. Meanwhile boil the potatoes and grate them using grater. You may mash them too but make sure there are no lumps.
3. Take a big bowl. Add grated potatoes, soaked and drained sabudana pearls, salt, ginger, green chili and cilantro leaves. Mix and bring them together in a dough.
4. Grease your hands and make very small coins of not more than 1&1/2 inches in diameter.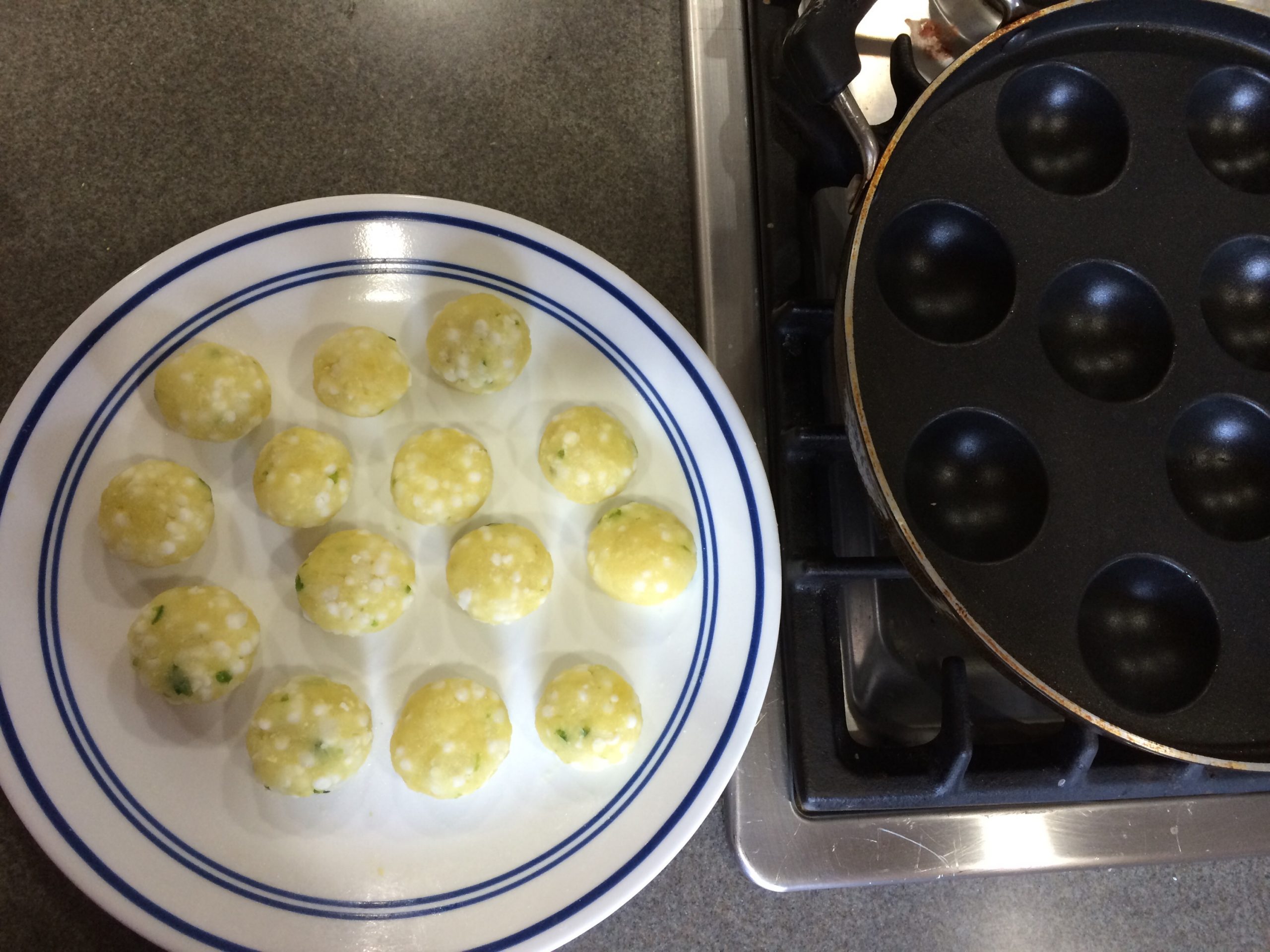 5. Grease the holes of the appe pan lightly and heat the pan on medium heat. I normally great it by dipping kitchen paper towel in oil and wiping the holes with it.
6. Put the coins in the appe pan and cover and cook on medium low heat for 4-5 minutes till they brown at the bottom. The steam generated under closed lid will cook the potato and sabudana further, eliminating the rawness.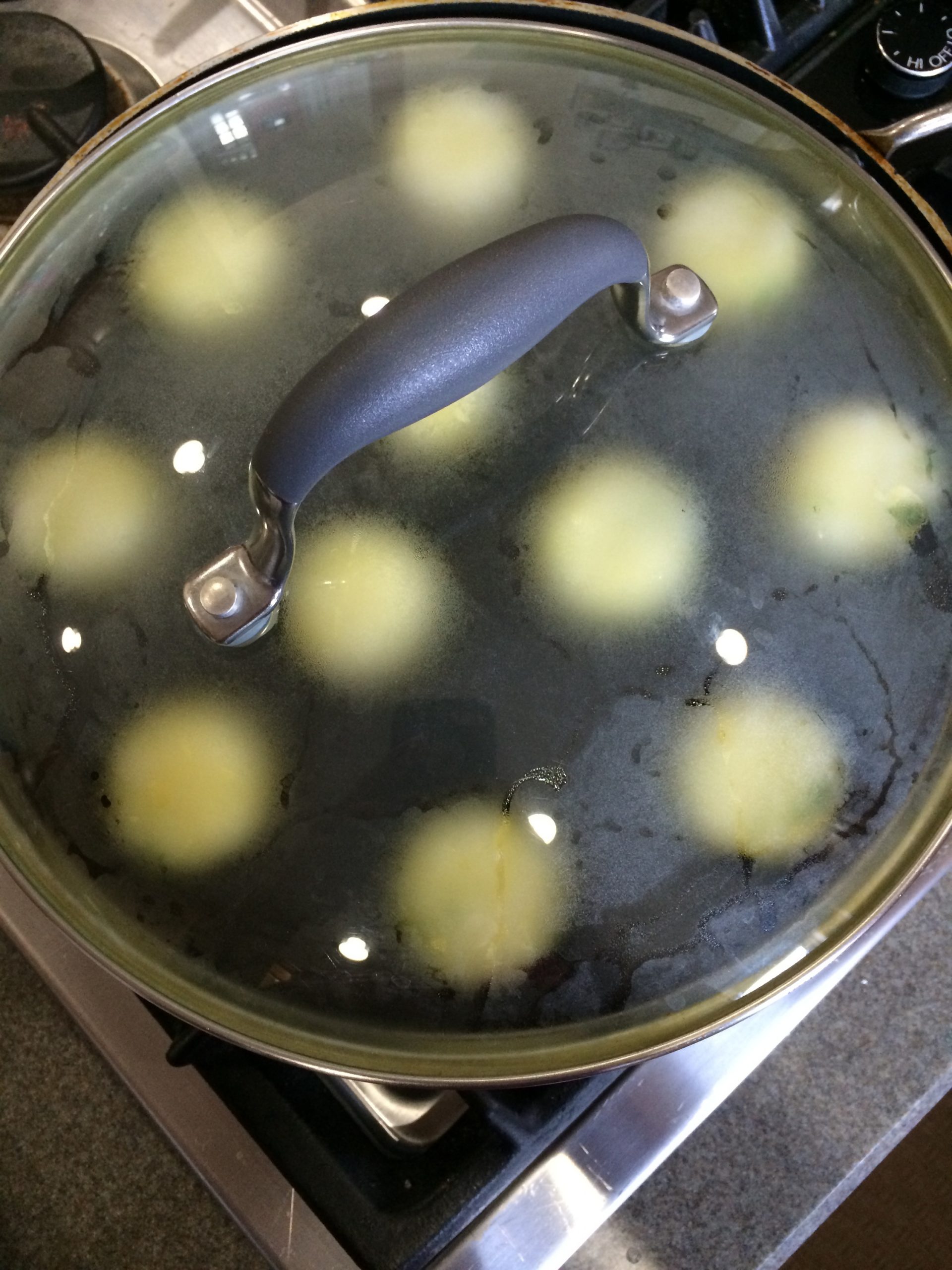 7. Once they are browned at the bottom, flip them with wooden spoon it stick. Cook them on the other side too for 3-4 minutes.
8. They are ready. Delicious, healthier and melt in the mouth. Serve these with coriander chutney.
Notes
1. These coins can be deep fried or shallow fried or pan grilled too.
2. They can be made for party appetizers and brunch get togethers.
Enjoy with family and friends!
Sonal