Pyaaz ke Pakode / Onion Bhajiyas / Onion Fritters – Meatless Monday
As an Amazon Associate and member of other affiliate programs, I earn from qualifying purchases.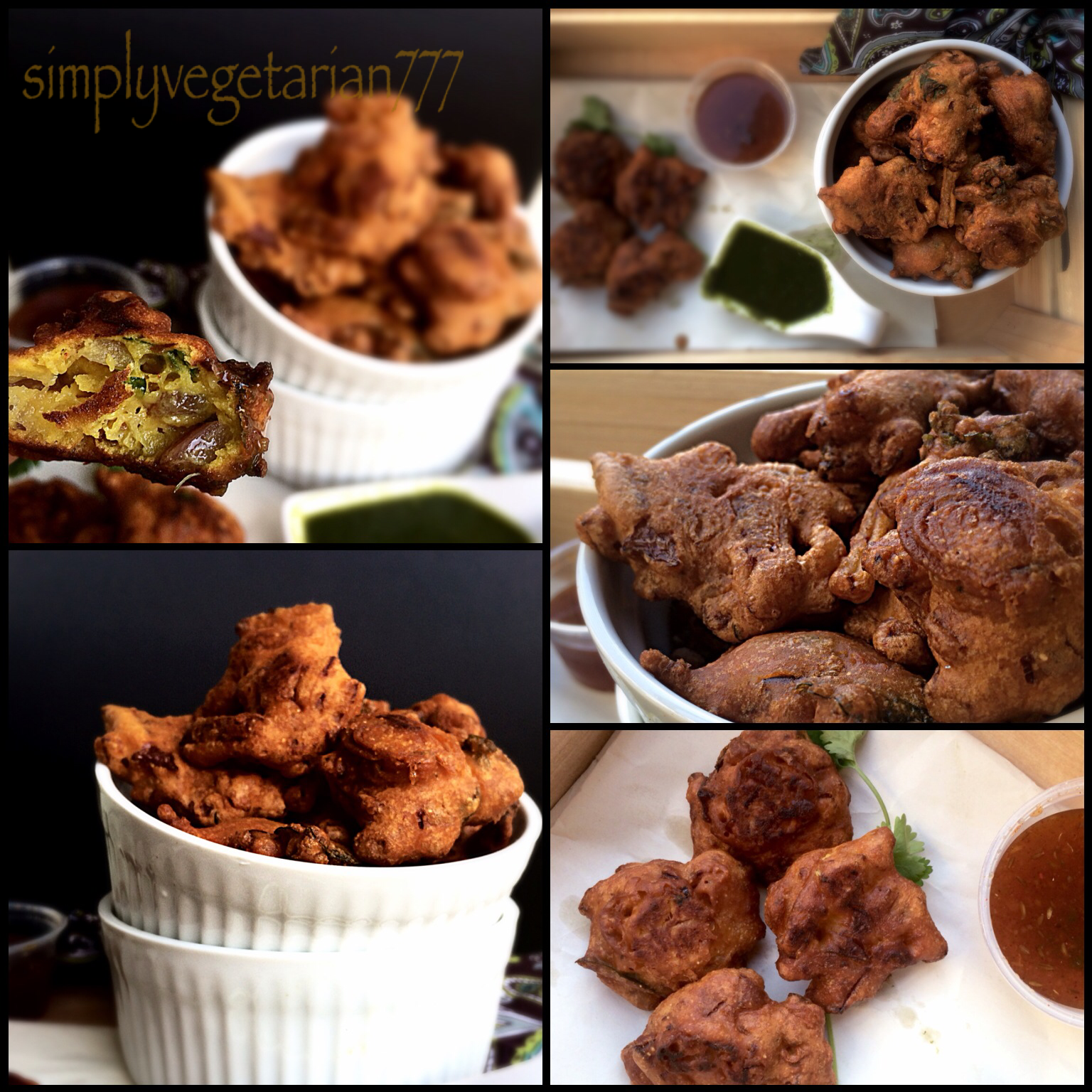 Pyaaz ke Pakode aka Onion Bhajiya as popularly known in UK, is a delightfully sinful snack. Now don't tell me that you have never heard if it. If you are an Indian food buff and often go to buffets at the restaurants here, these are pretty much a regular feature, everywhere.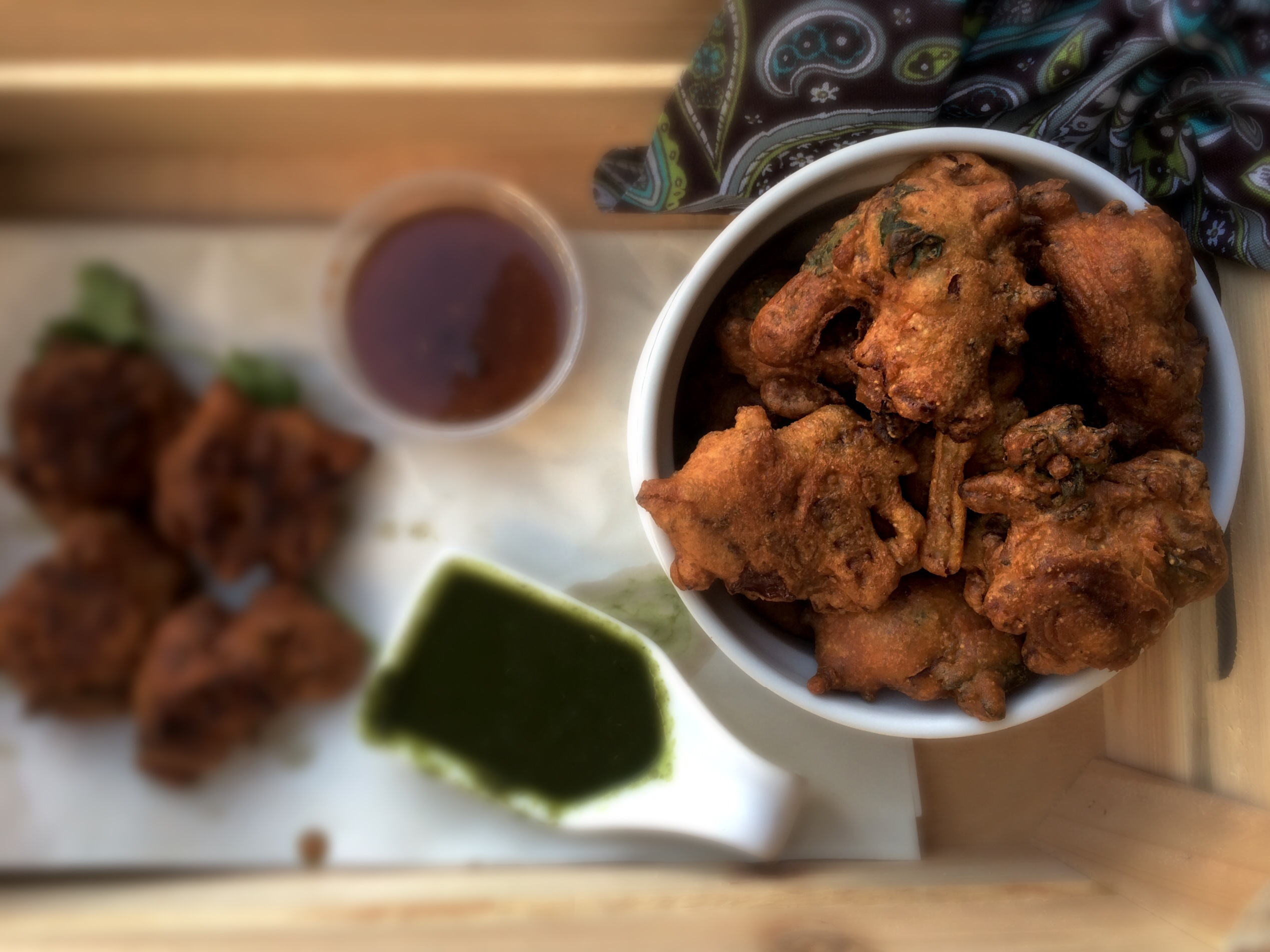 The pakode or bhajiya or fritters are associated with the onset of monsoons (rainy season), evening tea time, visiting friends' house, in Indian households. The street vendors know the pulse of Indian taste buds and you may find these easily available at the corner snack shack or with a "thela wala" aka street vendor. These fritters have the magic of making people go weak in their knees. Made with chickpea flour and onions, deep fried in oil, served with green cilantro minto chutney, they are just magical. I would say that these give a good competition to American onion petal fries or rings.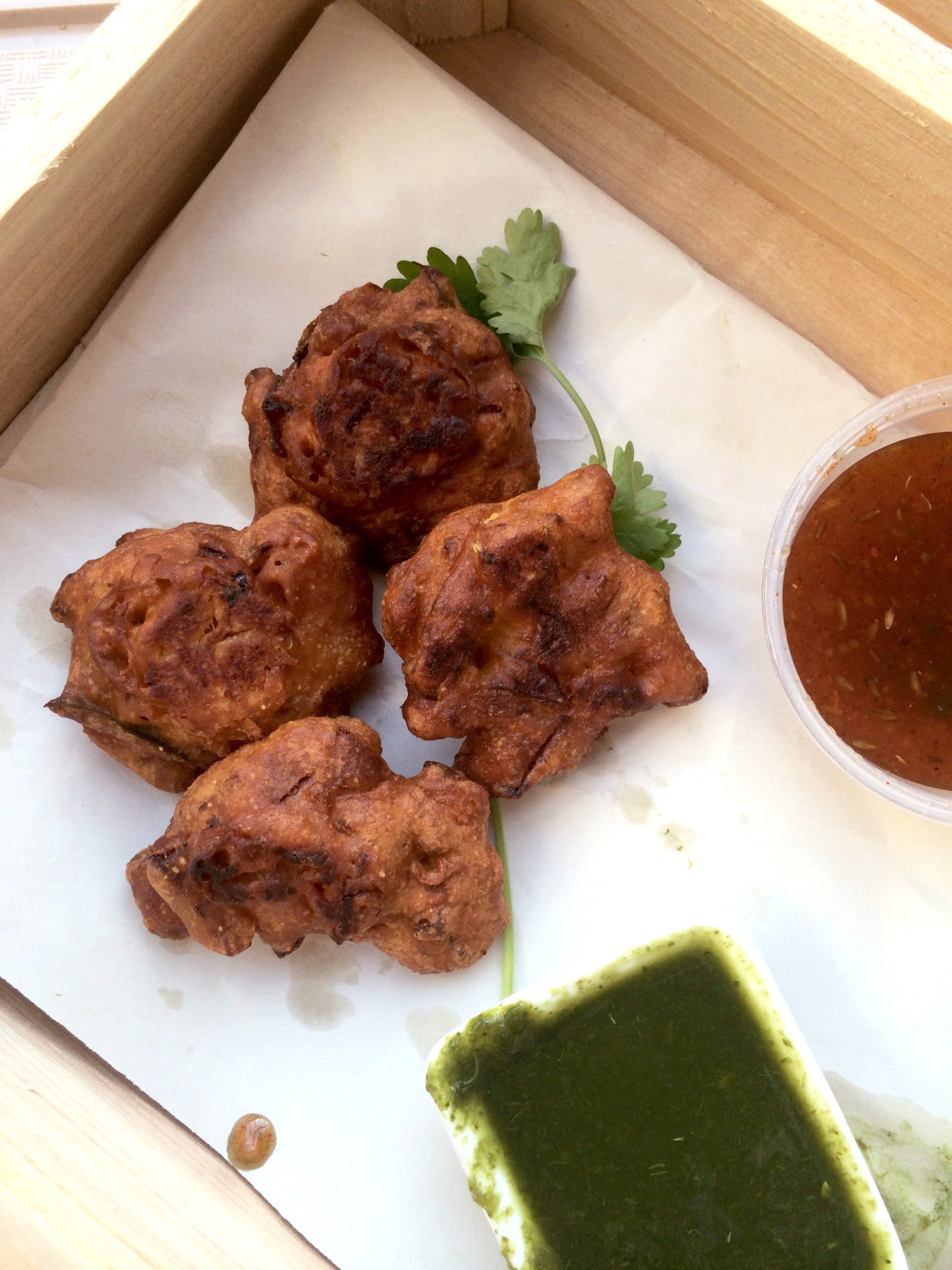 While living in UK for sometime, the 2 items that I saw the "now another curry nation" go wild over was Onion Bhajiyas and Samosas. Went to a local fair and these were sold like hot cakes. Made fresh at the stalls and gone in no time. Go figure the popularity of these.
This is how I make these!
Pyaaz ke Pakode / Onion Frittets / Onion Bhajiyas
Servings: 4-6
Difficulty: Medium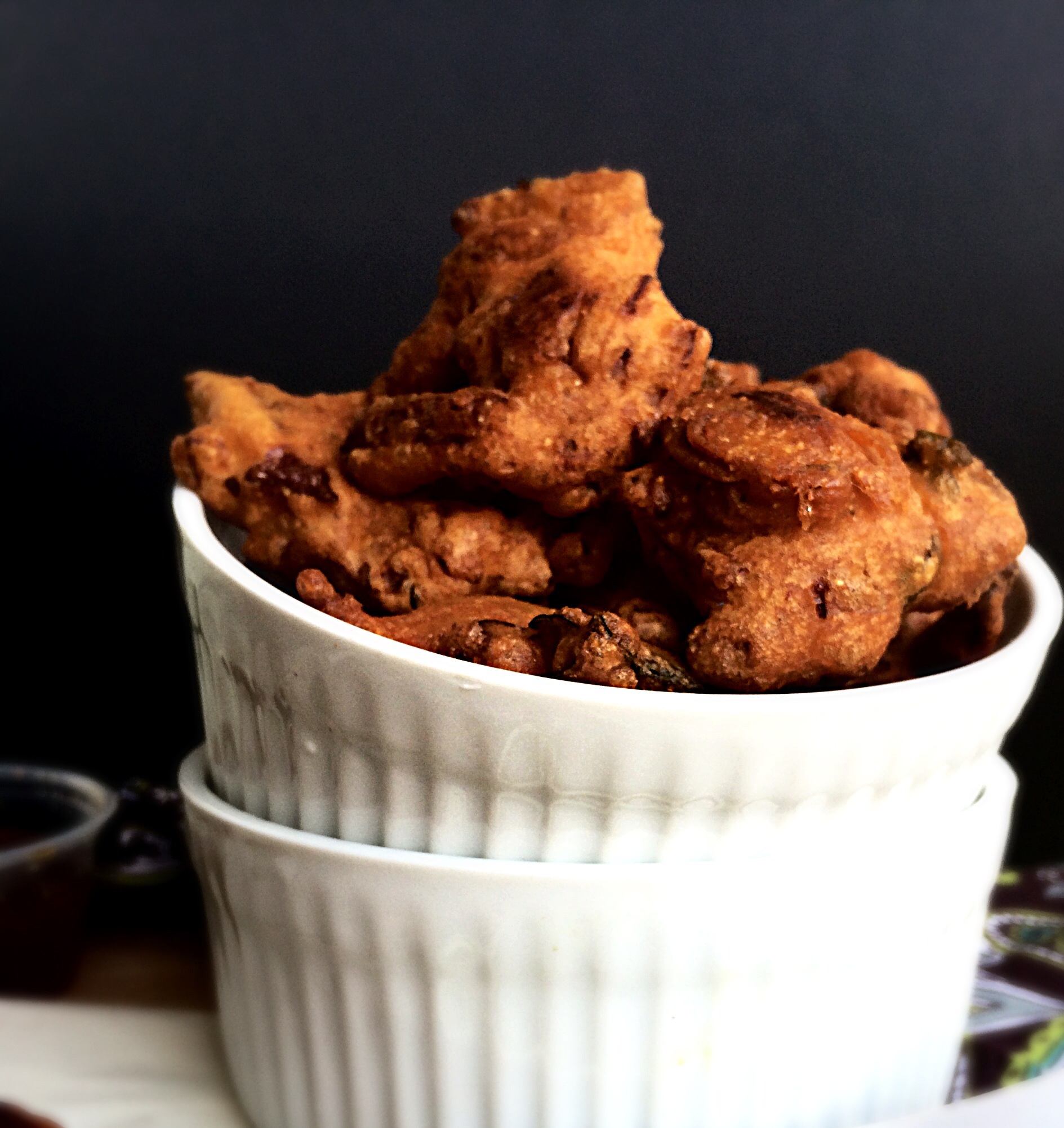 Kitchen Equipments Required
Mixing bowl, whisk, spoon, deep wok to fry, slotted spoon, chopping board, knife.
Ingredients
Onion – 1&1/2 cups, finely chopped
Green chili – 1 small, finely chopped
Cilantro / Ciriander leaves – 1&1/2 tsp, finely chopped
Chickpea flour / Besan – 3/4 cup
Semolina/Sooji, thick – 3 tbsp. You may use rice flour instead.
Carrom seeds – 1/2 tsp
Turmeric – 1/2 tsp
Red chili powder – 1/4 tsp
Salt to taste
Water – 1/2 cup
Oil to fry
Method
1. Take te mixing bowl. Add chickpeas flour, semolina or rice flour to the bowl. Also add turmeric, red chili powder, carrom seeds and salt to the bowl. Mix.
2. Start adding water to the mixture in the bowl, till you get a thick batter (pancake or uthapam kind of consistency). It should be slightly tight batter. The quantity of water will vary depending upon te quality of the besan/chickpea flour.
3. Take the whisk and start whisking in one direction, for about 2 minutes. The batter will loosen up and become light and slightly fluffy.
4. In the meantime, pour oil in the deep wok and heat on medium flame.
5. Add the chopped onions, green chilli and cilantro leaves to the batter. Mix it gently.
6. Check the oil for its heat. The right way to find out is – drop little batter in the hot oil, if it surfaces to the top gently, it is ready. Don't make the oil too hot or else the outer side will be cooked and it will still be raw inside.
7. Start dropping a tbsp of batter in the hot oil. Do not drop more than 5-7 fritters at a time. Once they surface to the top, let them stay for 2 minutes until they are golden and then gently flip them and let them cook on the other side for another 2 minutes, till they turn golden.
8. Wait for 1-2 minutes before you start with the second lot, for the oil temperature to pick up again. Of you will put these in colder oil, they will absorb lot of oil and will not crisp up.
The pakodas or bhajiyas or fritters are ready to be devoured with the dip of your choice.
Notes
1. You may double fry these for extra crispness. Once done, take these out. Cool them for 5-7 minutes. Press between 2 paper napkins & flatten. Fry again to get the extra crispy fritters.
2. You may use mung dal flour too instead of chickpea flour.