Red Lentils & Kale Power house Vegan Sausages in Dill & Paprika Butter – A Canadian Lentils Recipe Revelation Challenge Entry!
As an Amazon Associate and member of other affiliate programs, I earn from qualifying purchases.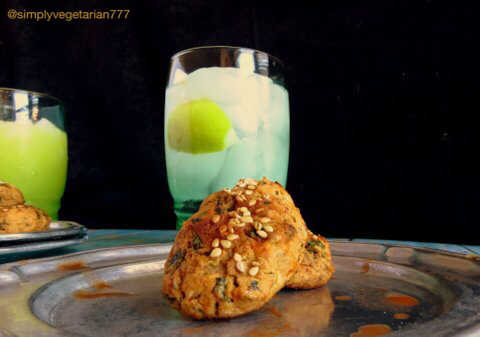 Canadian Lentils is an official mark of Saskatchewan Pulse Growers (SPG). SPG is a non-profit organization that represents 18,000 of the pulse crop producers in Saskatchewan. It has a legislated mandate to build a prosperous pulse industry in the region and promote sustainable growth, innovation and success through collaboration, leadership and support.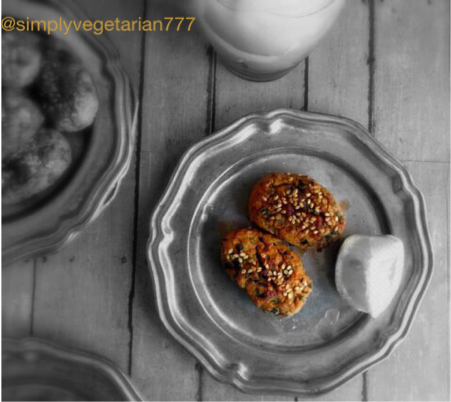 While going through my Facebook newsfeed in January, I stopped scrolling at this post. I clicked it and did not read carefully and thought "Dang! I missed it this year" and left a comment that I will be there next year. The #CanadianLentils answered back, "you are still in! The entries are open till February end. Check the rules and regulations." I blinked! Not many "known" Facebook entities entertain you with a personal reply.
I thought "Lentils". Hmmm!!! Easy peasy!! I am a vegetarian and Indian vegetarian diet is filled with Lentil preps. But then I slapped the back of my head and told myself, " You can't take just anything to the contest. It has to be created. Something fusion. Something that can be conveyed better to the western masses. Something that is charming and totally healthy.
Lentils have lately earned a lot of fame in Health Foods. They are not only rich in protein and fiber but they are known to be heart healthy, being rich in folate and magnesium. These are excellent source of energy. Stabilize the blood sugar. Their regular intake reduces the risk of high cholesterol and stroke. A great produce to include in your weight loss program.
Do include different kinda of lentils like red, black, beluga lentils, green French lentils in your diet, few times a week for better health and better you!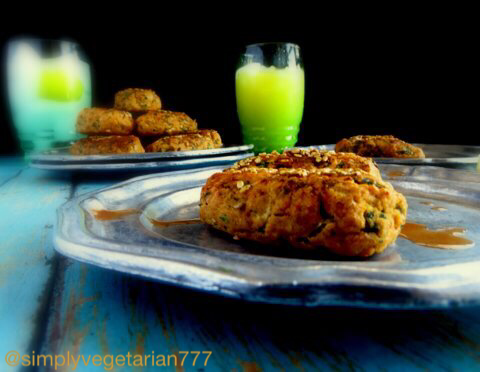 I visited their Pinterest Board for some motivation. To be honest, I got scared with the kind of entries there. Absolutely fantastic work.
Having said that, I unfold the truth that I am on Pinterest too ❤️! Please show me some pinterest love on my profile. Also, like and pin my post on the Canadian Lentils Recipe Revelation Challenge Board. It adds to my chances of winning! The more love shown, the better are the chances. Do I sound needy? Then I am ☺️. Thank you so much!😘
The recipe that I have developed is very easy to execute, versatile for flavors, packed with nutrition, can be easily used for any meal and made with readily available ingredients.
Lentils and Kale Powerhouse Vegan Sausages in Dill & Paprika Butter
Servings: 4
Difficulty: easy
Yields – 15 small sausages
Kitchen Equipments Required – Food Processor, Blender, baking tray, parchment paper, oven, pan, stirring spoon, a big mixing bowl, a small bowl with cold water.
Ingredients
Red Lentils – 1/2 cup, dry. Washed and soaked in little water for 2-3 hrs.
Rice flour – 4 tbsp. I used brown rice flour.
Kale – 1/2 cup, finely chopped in food processor.
Onion – 1/4 cup, finely chopped in food processor.
Ginger – 1 small piece
Garlic – 2 pods
Cumin powder – 1 tsp
Red chili powder – 1/2 tsp
Salt to taste
Baking soda – a fat pinch
Sesame seeds for topping
For Dill & Paprika Butter. This is optional but little bit adds to the warmth and flavors.
Butter – 1/2 tbsp
Dill – 1/4 tsp, dry
Paprika – few dashes
Method
1. Preheat the oven to 400*F / 200*C. Line the baking sheet with parchment paper. Set aside.
2. Drain the soaked red lentils. Add them to the blender with 1 tbsp water and make a thick paste. If required, scrape from sides and then blend again.
3. Take a big bowl. Add the chopped kale, onion, ginger, garlic, cumin powder, salt and red chili powder along with baking soda, thick red lentil paste and rice flour. It will be a dough-ish batter. Collect it together.
4. Dip your hand in cold water and pinch a ping ping size portion. Gently roll into a soft ball and shape into small sausage logs. You may make balls too, whatever works.
5. Place these on the lined baking tray. Like wise, make 15-16 mini balls. Keep your hands cold to shape these balls. Once shaping them into balls or small sausage logs, press some sesame seeds on top of these.
6. Bake it in the middle shelf of the oven for 20 minutes. Flip the sides at the interval of 10 minutes.
7. Take these out and let them rest for 5 minutes.
8. Melt the butter on medium flame in the pan. Add dill and paprika and stir well. Drop these warm vegan sausages in the pan and coat them well.
9. Serve them warm or store these in the refrigerator after cooling. Eat as is or in the sandwiches. Eat as a breakfast side or pick for a snack. Unlimited choices. I splattered some Tobasco on top of these and devoured them without a burp.

Taking it to the Fiesta Friday 55, co-hosted by two of my most favorite ladies Suzanne and Sue.
Sonal