Soba Noodles Bowl with Curry Broth!
As an Amazon Associate and member of other affiliate programs, I earn from qualifying purchases.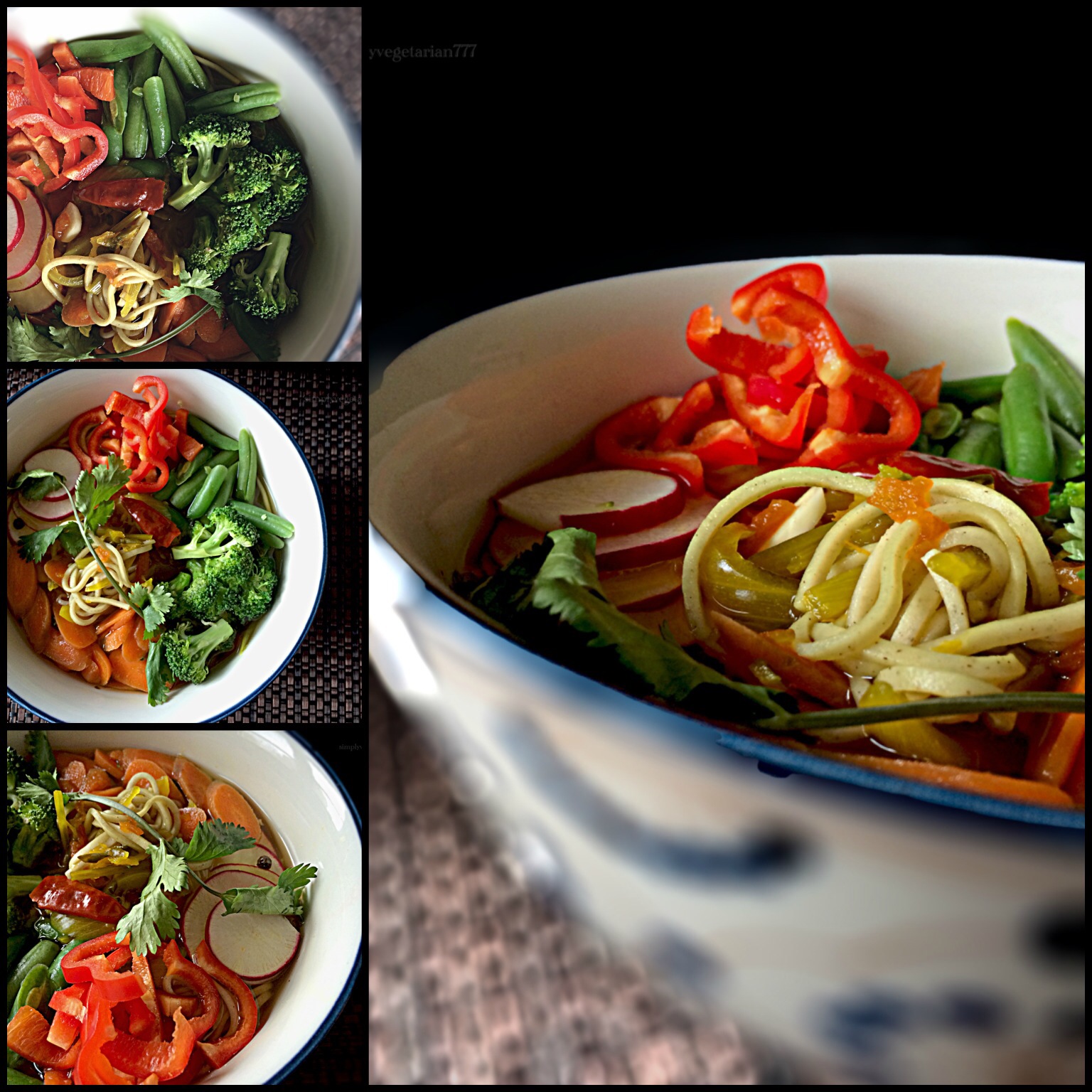 Vacations are good for soul and mind but are taxing on body. You vacation. You eat! Then you eat more! And then you eat more! I mean you can make choices but heck..it is a vacation time. I would rather have my Pizza or Gyro or Thai curry than picking up a bowl of soup or salad! Right? Sigh!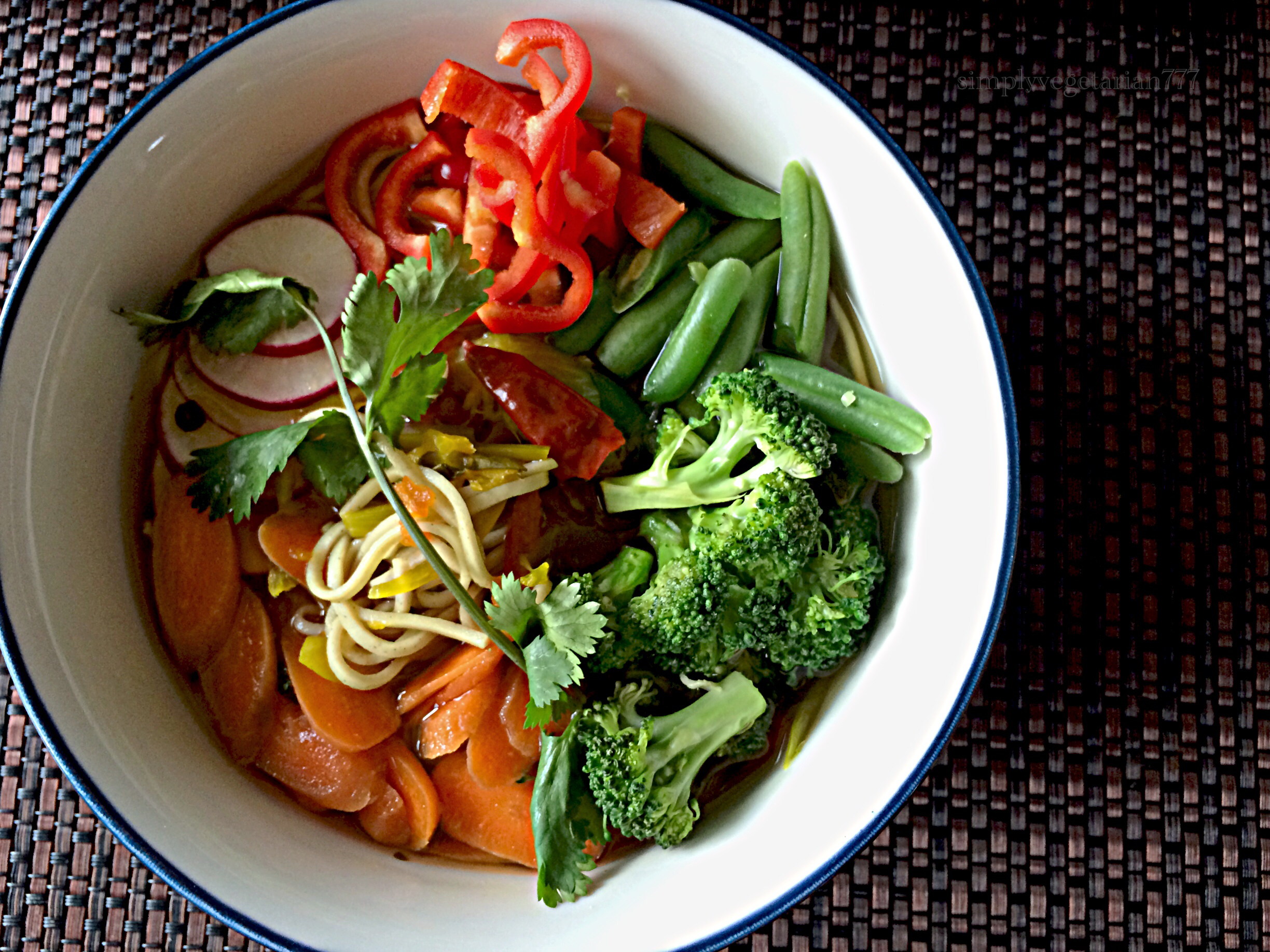 Came back this weekend from spring break and yearned for something soupy, something light, something non oily, something healthier and something back to roots!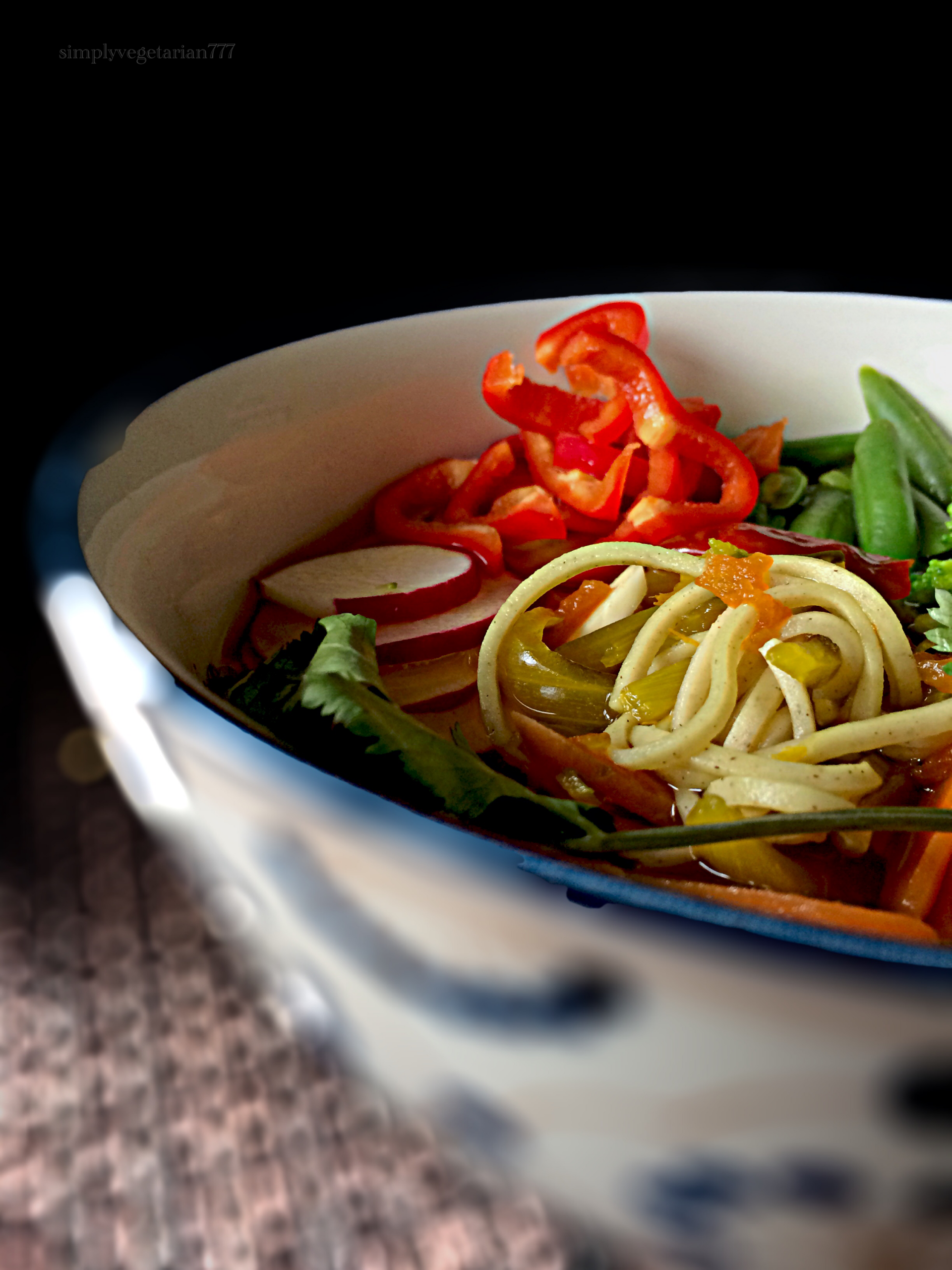 Curry soothes me. I grew up on it. Noodles are my soul food. I can eat it every day. Since I have found Soba Noodles which is Buckwheat (Kuttu) Noodles, I feel so happy. Lightly blanched and crunchy vegetables, curry broth and al-dente noodles. It is good for weight watchers, diabetic friendly with little adjustment, heart healthy and excellent meal in a bowl.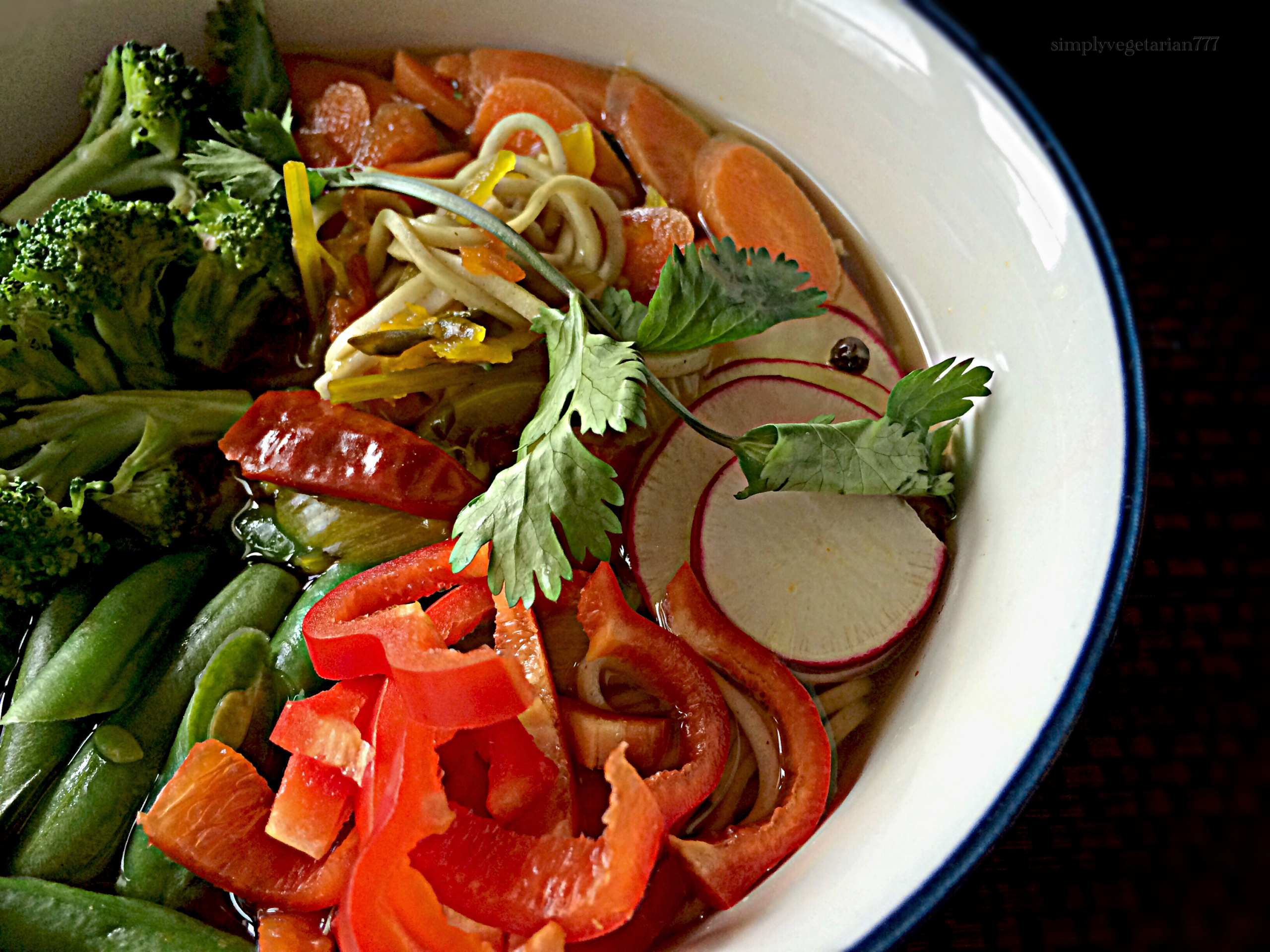 This is how I made this Recipe !
Serves – 4
Kitchen Equipments Required
Chopping board, knife, 2 pots with lids, a microwave bowl, stirring spoon.
Ingredients
Water – 8 cups
Turmeric / Haldi – 1/2 tsp
Garam Masala – 1/2 tsp
Black pepper corns – 4
Red chili dry – 1
Salt to taste
Soy sauce – 1 tsp
Ginger – 1 tsp minced
Garlic – 1 tsp minced
Cilantro – handful with stems
Onions – 1 cup sliced thin
Tomato – 1 small, chopped fine
Honey – 1 tsp
Lemon juice to taste
Carrots – 1 cup sliced thin
Green beans – 1 cup, sliced thin
Broccoli – 1 cup, small florets.
Bell peppers – 1/4 cup, chopped
Radish – 2 sliced thin
Soba Noodles – 2 cups, boiled. You may use any noodles at hand
Method
Making the Broth
Take the sauce pan. Add turmeric, chili powder, salt, black pepper corns, garam masala, soy sauce, honey, whole dry red chili, ginger, garlic, onion, tomato and cilantro/coriander leaves. Bring it to a boil. Reduce and simmer till it is reduced to 6 cups. It takes, about 20 minutes.
Prepping the vegetables
Take the microwave bowl. Add broccoli, carrots and beans to the bowl. Microwave these vegetables for 2 minutes.
Ladling the Soup
Take the soup bowl. Add 1/2 cup noodles. Arrange the carrots, broccoli, beans, raw bell peppers and radish on top of the noodles. Pour piping hot curry broth on top and immerse the Veges in the broth. Add more cilantro and squeeze a good amount of lemon juice. Serve immediately ! And slurrrp!
Note
To make it diabetes friendly, skip adding honey.