Spicy Aloo Ricotta (crumbled paneer) Tikki Sliders
As an Amazon Associate and member of other affiliate programs, I earn from qualifying purchases.

Some childhood memories keep coming back through your own children. In my childhood memories, it is deeply engraved that my mother made the best burgers ever!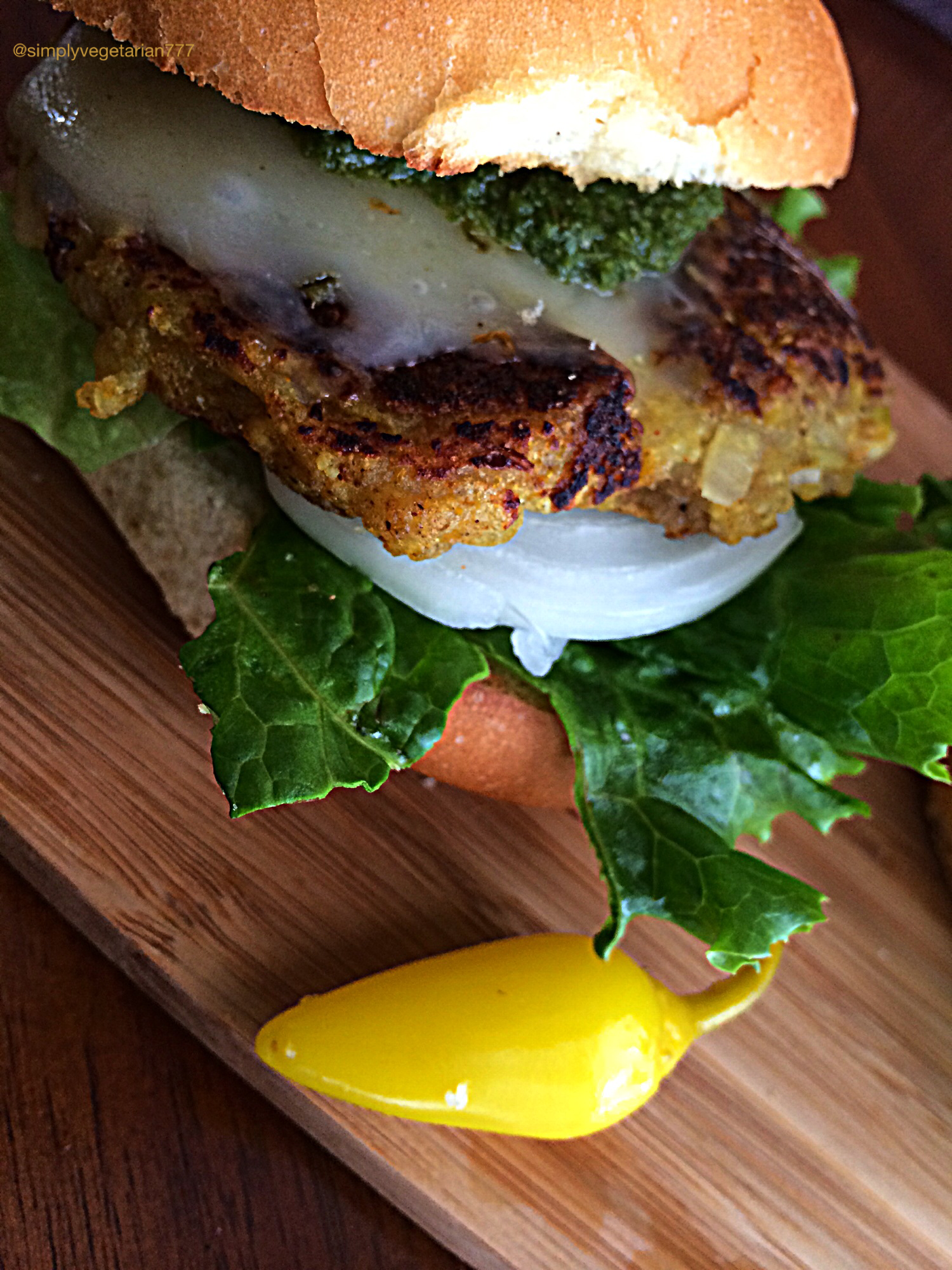 What did a little girl want for her birthday party every time? Burgers ! Made by mom! My friends loved having burgers in my parties at home, wrapped neatly in a thin paper towel and pinned with a wooden toothpick. My mum was the "new world cook" of her times!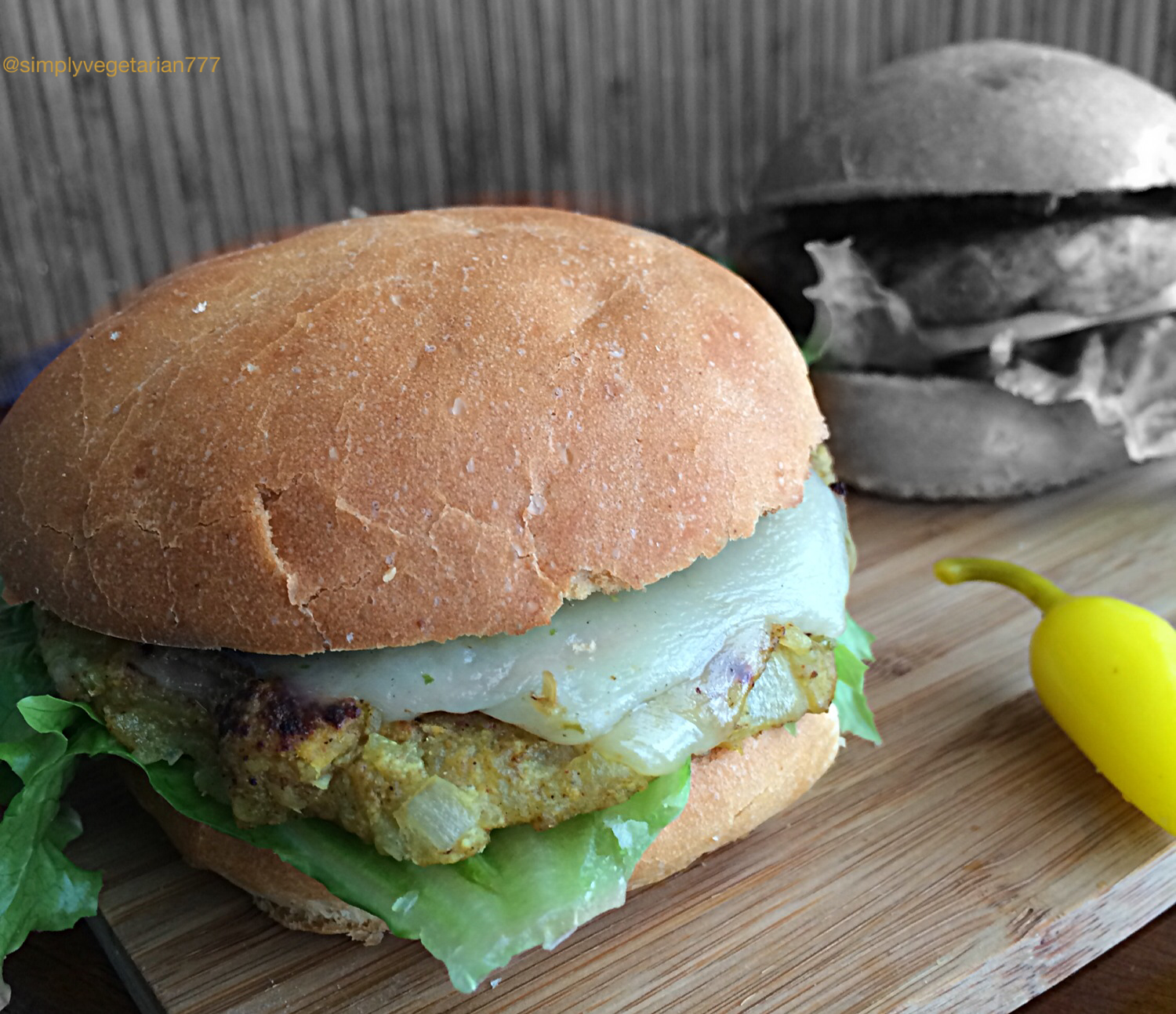 I am talking about the times, when burger joints were not very common in India and burgers were the novelty and special food item, until the McDonald's came and made it a common food ! Really :).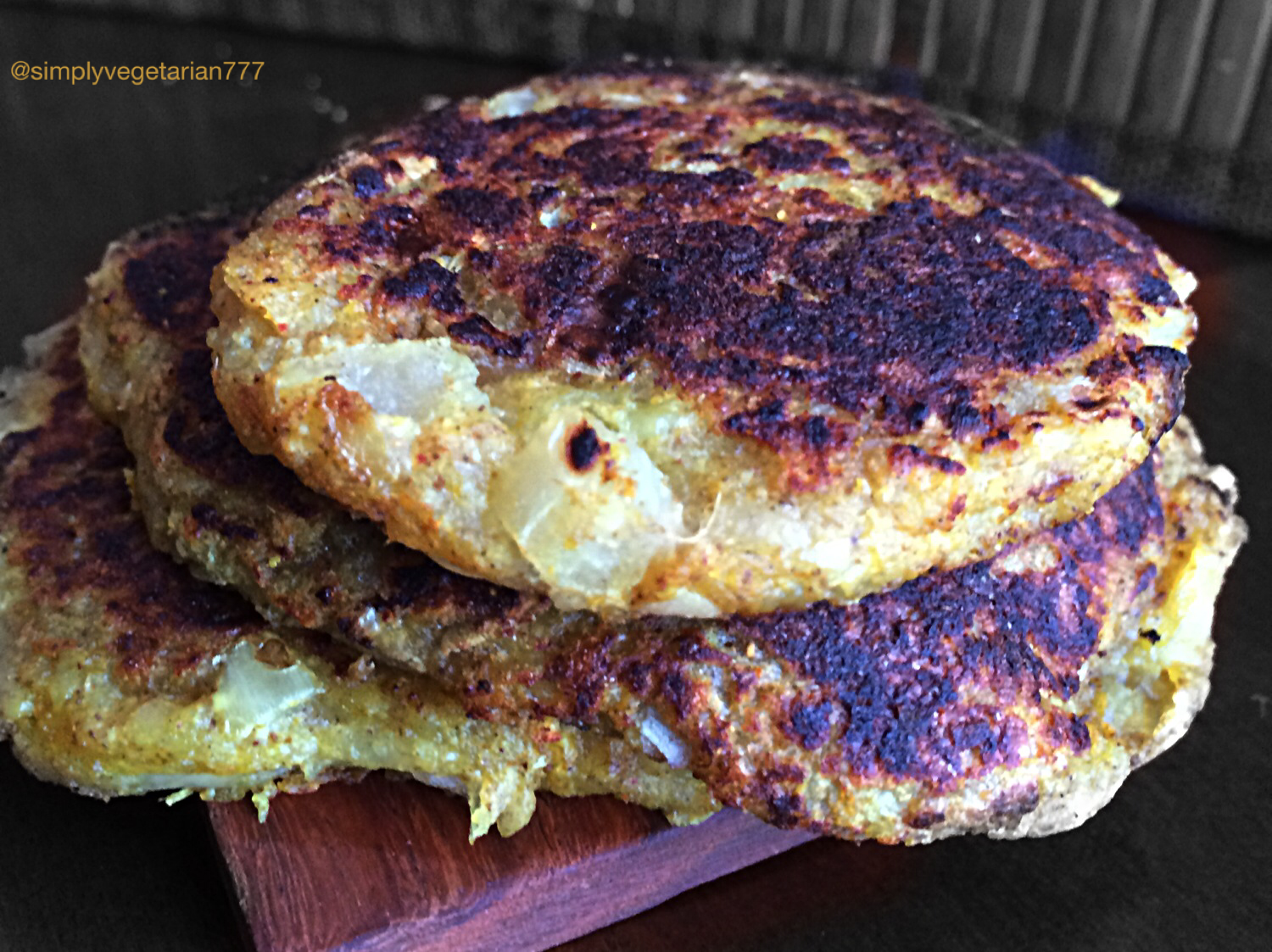 I was boiling the potatoes in the morning when my younger one caught me and asked, "what are you going to make with these potatoes mom? Are these for lunch?" She is true blood foodie! I told her that I would make anything that she wants ! And out of the blue, she said, Aloo tikki mom ! I love that child. She hears a food name once and locks in her mind :). So this on her demand, inspired by my mom, adapted to my spice levels, and gobbled up by both of us! My oldest had it plain! She is more of a cautious eater. Of course I mellowed down the little one's burger with no spicy add ons.
Yields : 5-7 Tikkis / Patties
Kitchen Equipments Required : Grater, big bowl, hard anodized or non stick pan, flat spatula, chopping board, knife.
Ingredients :
Potatoes : 1 cup, boiled and grated with grater.
Ricotta : 1/2 cup, liquid drained. Use crumbled or grated paneer instead. They both are made the same way.
Ginger : 1 tsp, grated
Onions : 1/2 cup, finely chopped
Amchur / dry mango powder : 1/2 tsp
Garam masala : 1/2 to 1 tsp, as per taste
Red chili powder : 1/4 to 1/2 tsp
Salt to taste
Oil : 1 tsp or few oil sprays to cover the pan.
For Sliders
Buns of your choice
Onions cut in rings
Cheese of your choice
Lettuce
Condiments like green chutney, ketchup, mustard, hot sauce, pickled jalapeños, pickled dills, pickled peppers or anything of your choice.
Method :
Making Patties
Take a big bowl. Add all the ingredients to it and mix them well and bring them together in a very loose dough kinda mixture.

Heat the oil in the pan or spray the oil in the pan and heat the pan.

Pinch 1/4 cup portion of the dough. Loosely pat between hands and put it in the pan. Do not make a very thick pattie. Finish the dough like wise. It will give you 5-7 patties, depending upon the size.

Grill them on lower medium flame for 4 odd minutes each side till they turn golden brown.
Making Sliders
Slice and Grill the buns lightly in the pan.

Arrange the sliders with lettuce at the bottom, then the onions and potato patties! Top with chutney and condiments and toppings of your choice.
Notes :
If you plan to serve these for a game night party or just an appetizer party, make smaller patties and serve in small buns or dinner rolls.

These can be oven grilled on baking tray too.

If you are not serving them right away. Make them and wrap them in thick foil. Warm the oven and just keep them there till ready to serve. Do not put the condiments and toppings at that point. Serve the extras on the side so that people can make their sliders to their choice.
Dedicating this to Dimple of Shivaay Delights , for being a good companion in my journey of chillies and heat ! Cheers to you Dimple !