Spinach and Ricotta Lasagna Rolls
As an Amazon Associate and member of other affiliate programs, I earn from qualifying purchases.
Dedicating this post to Josette of The Brookcook. Whenever I make pastas, I remember her. Her love for pasta and so much of the variety on her blog is so awesome! Her passionate cooking and simple yet elegant presentation reflects through her posts. So my dear friend, Josette, this one is for you :).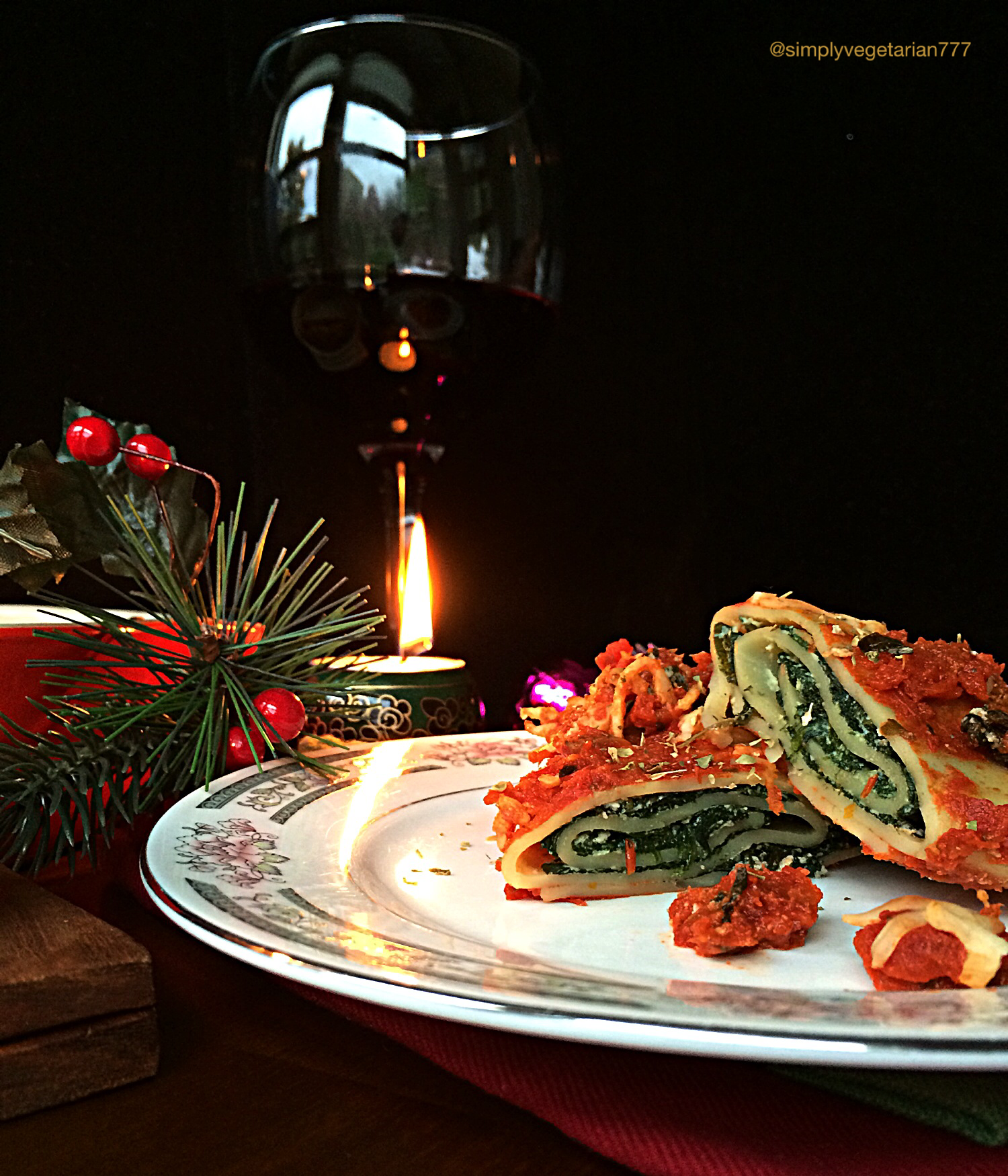 Pasta done in which ever way is a winning story in every household. My kids love pasta and my oldest loves lasagna. Somehow I find making Lasagna rolls less of work than the actual Lasagna! It is neater, easy to serve and can infuse different flavors in different rolls to make everybody happy. But this time I went with spinach and ricotta…ah the creamy texture of the dish is melt in the mouth. You gotta try it to believe it :).
Taking it to Angie's Fiesta Friday co-hosted by beautiful duo Nancy and Loretta. I hope you enjoy this ladies as much as my family did. :).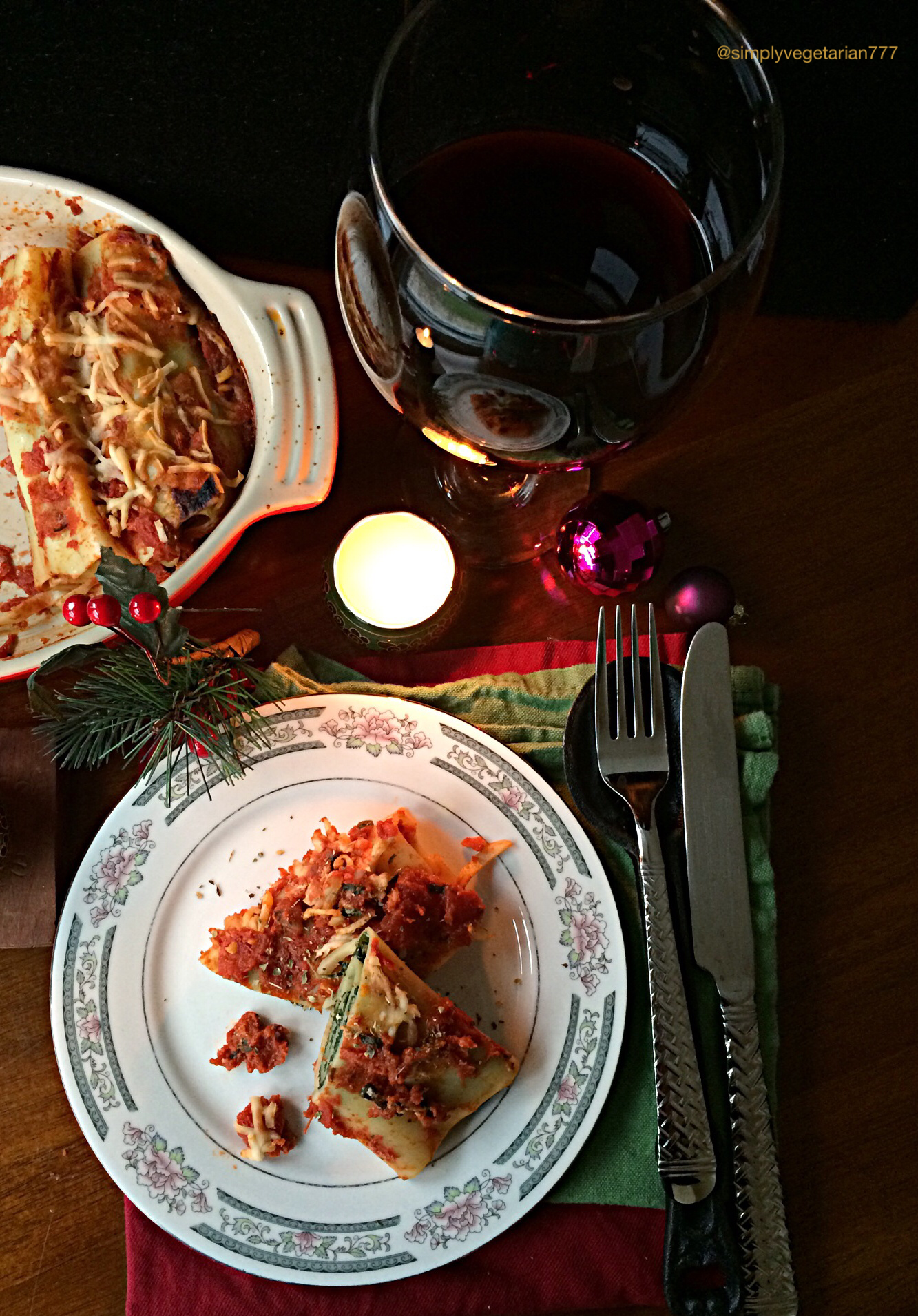 Serves : 3
Kitchen Equipments Required : Big pot for boiling, stirring spoon, sauce pan, baking dish, oven, working or chopping board, knife, colander/sieve.
Ingredients :
Lasagna sheets : 8, if using medium size OR 4, if using big ones.
Olive oil : 2 tsp
Spinach : 5 cups packed, washed and chopped.
Ricotta / Paneer (soft) : 3/4 cup
Nutmeg powder : 1/4 tsp
Black pepper : 1/4 tsp
Salt to taste
Marinara sauce : 1&1/2 cups
Mozzarella Cheese : 3 tbsp shredded
Parmigiana Cheese : 3 tbsp shredded
Method :
Preparing the Lasagna Sheets : Cook the Lasagna Sheets as per packet instructions, al dante. Drain the water. Take the sheets out on clean kitchen towels or paper towels. Dab them gently to make them dry.
Note : If you are using long Lasagna Sheets, then half them after boiling.
Preheat the oven at 190C or 375F. Grease a medium rectangular or oval baking dish, lightly.

Take a pan. Heat oil and add chopped spinach to it. Add the nutmeg powder, salt and black pepper and cook it down till it wilts.

Now add crumbled ricotta or crumbled soft paneer to the wilted spinach and fold it in gently.

Take a working or chopping board. Spread out the dried lasagna sheet on it. Take a table spoon full of spinach and cheese mixture and spread it out evenly on the sheet. Leave 1/2 inch space at the two narrow borders.

Now roll this sheet gently. Don't roll it too tight or too loose. Roll all the sheets like wise.

Take the greased baking dish. Spread 1/2 cup or more of marinara sauce at the bottom of the pan.

Place the rolled up lasagna sheets carefully in the baking dish. Make sure that their seams or open ends are placed facing down the bottom.

Pour 3/4 cup or more of Marinara sauce on top of these rolls. Sprinkle generously with mozzarella and parmigiana cheeses on the top.

Bake for 35 to 45 minutes till the sauce is nicely absorbed and the cheese is melted well.

Serve it warm! Pair it with some beautiful and bold Red Wine like Bordeaux and Green Beans Casserole !
Enjoy an elegant meal, right at home with your family and friends!