Summer Pasta Salad – Meatless Monday
As an Amazon Associate and member of other affiliate programs, I earn from qualifying purchases.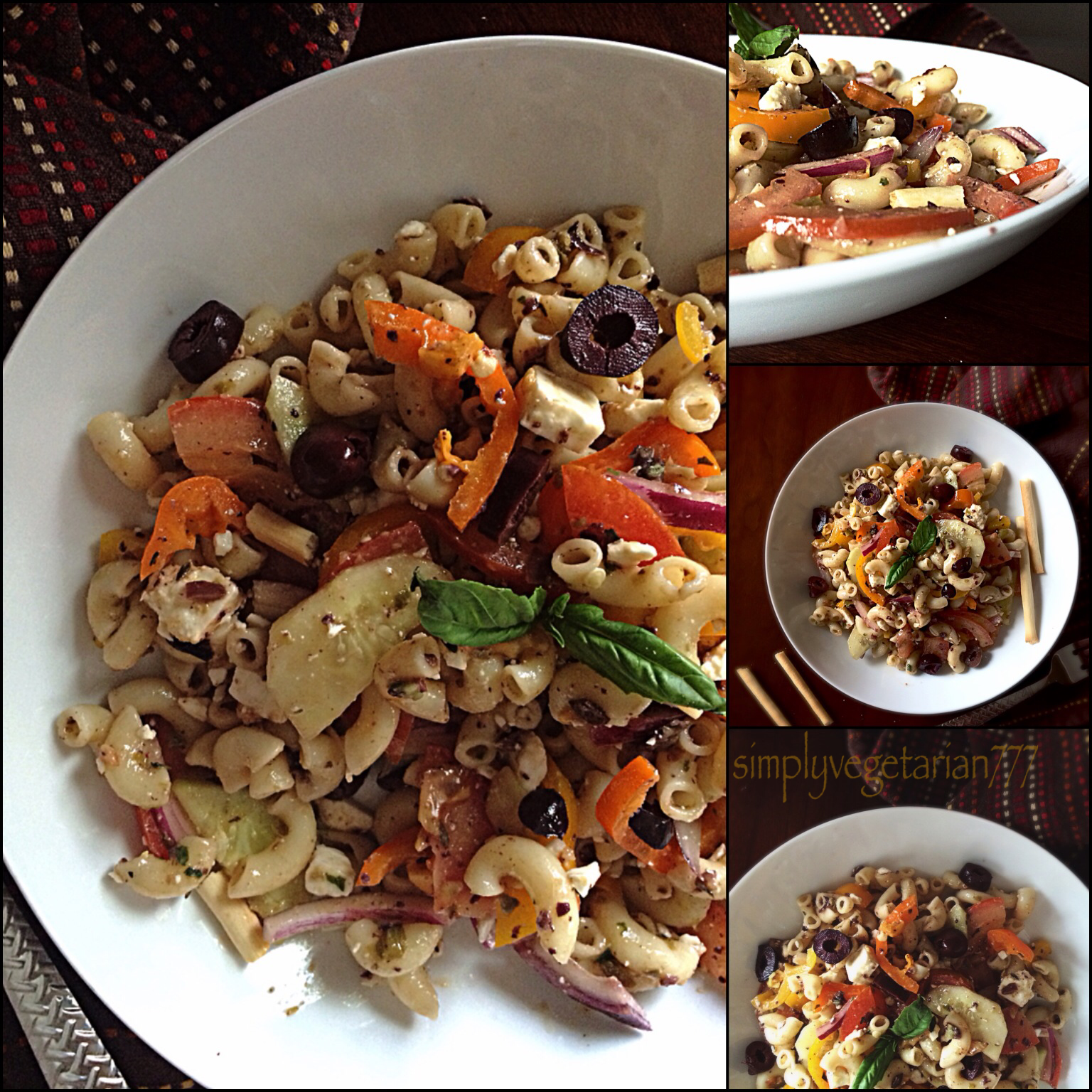 There is a very interesting story attached with this Pasta Salad. When we moved to USA in 2001, pasta was available in India but not that commonly used in households. If used, then most of the time it was Indianized with onion, tomato paste, loads of garlic and ketchup. I still love that kind. Anyways, coming back to the story.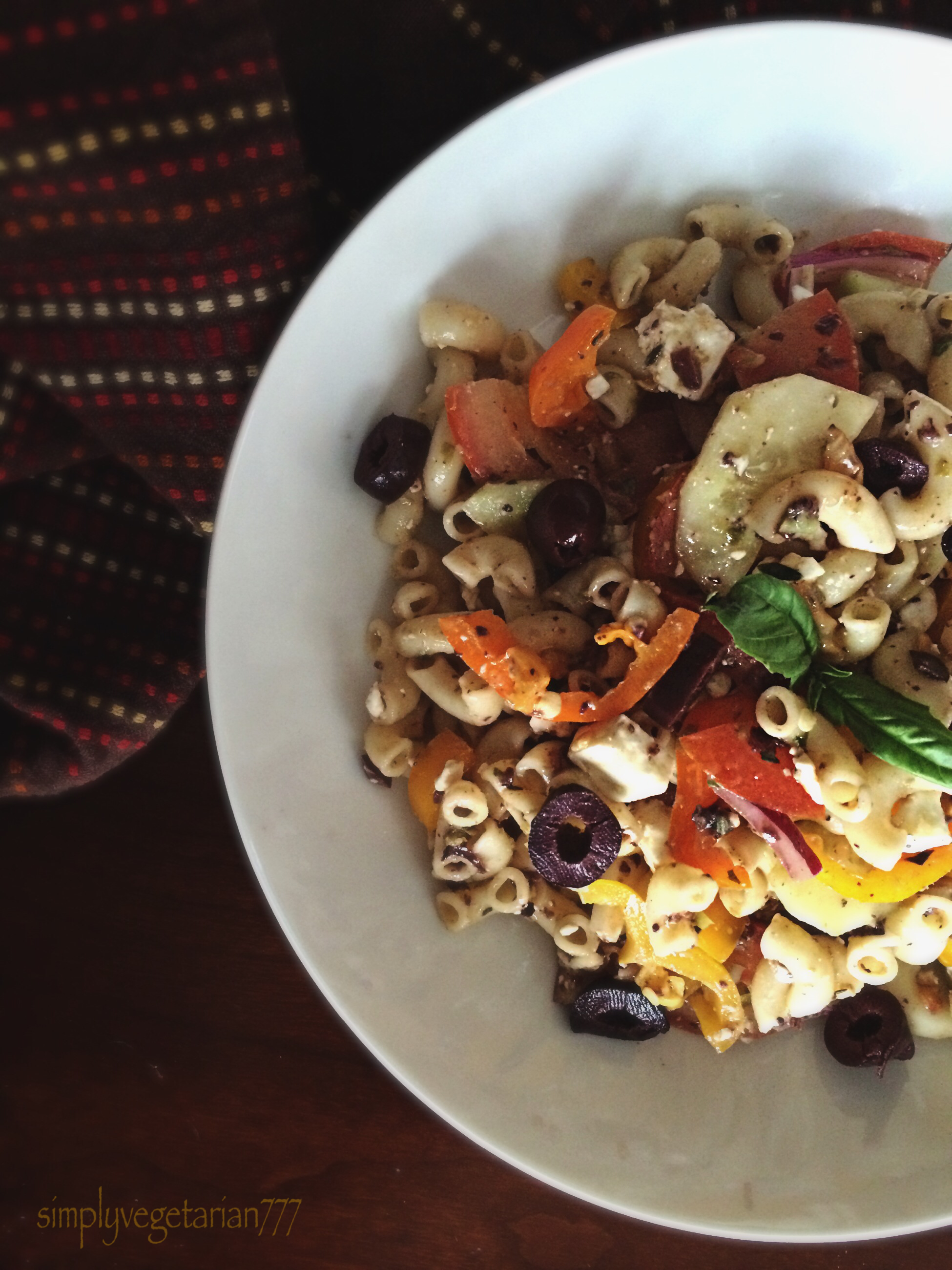 In 2003, there was a potluck organized by my husband's company, where we were supposed to take a cold side dish that can go well with the barbeque and grilling. I wasn't sure what to bring along, so we logged onto the internet, and searched for cold side dishes for barbeque and found this amazing recipe on the net.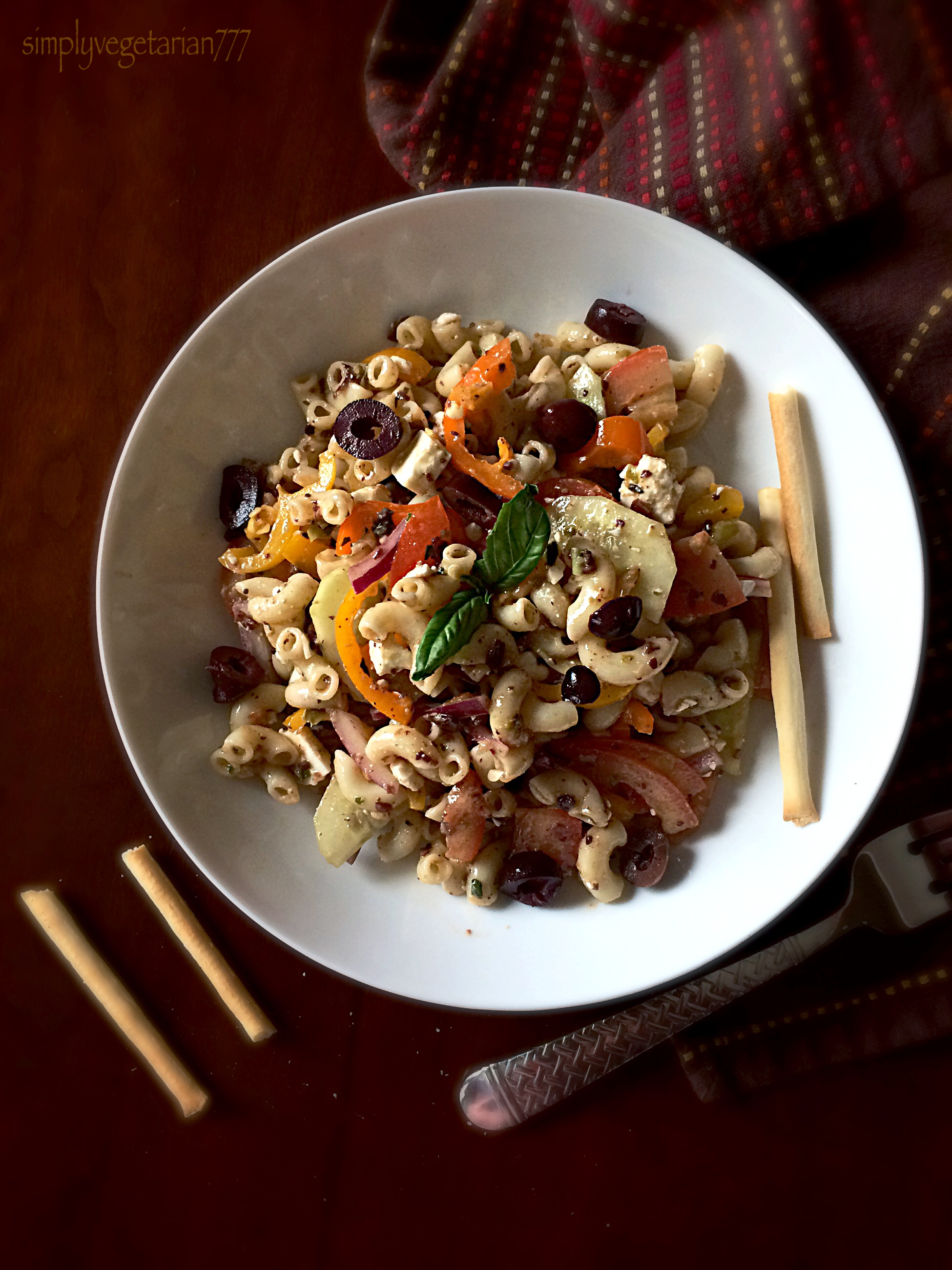 This was my official first net searched recipe ever. Isn't that historical? 😉 Since then, I have kept it close to my heart and have made it numerous times and have always gathered accolades for this beautiful Pasta Salad! I still have that 12 years old print out with me.
Today I am sharing this recipe with all of you.
Summer Pasta Salad
Servings: 4-6
Difficulty: easy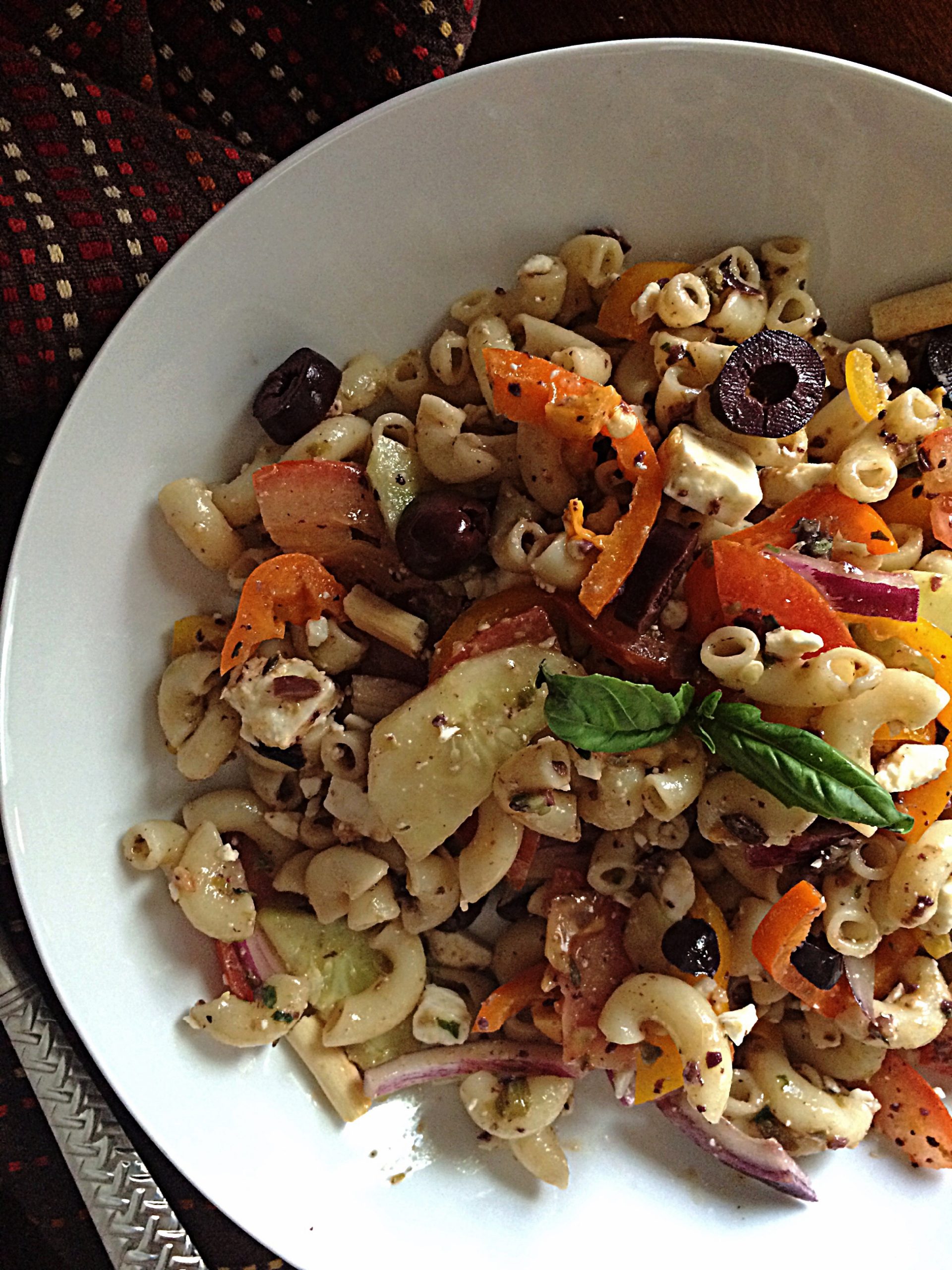 Kitchen Equipments Required
Chopping board, knife, blender, big moving bowl, stirring spoon or fork.
Ingredients
Pasta – 3 cups, cooked al-dante and cooled to room temperature. You may use elbow macaroni or penne or bow-tie.
Onion – 1/4 cup, thinly sliced
Tomatoes – 1/4 cup, thinly sliced. Use firm tomatoes.
Cucumbers – 1/4 cup, thinly sliced and halved
Celery – 1/4 cup, thinly sliced
Black olives – 2 tbsp, pitted and sliced
Bell peppers / capsicums – 1/4 cup, thinly sliced.
Feta cheese – 2 to 3 tbsp. You may use any crumbly cheese available at hand. Blue cheese or ricotta or cottage cheese should work too.
Dressing
Olive oil – 1/4 cup
Dijon mustard – 1&1/2 tsp
Garlic cloves – 4
Lemon juice – 2 tbsp
Salt and black pepper to taste
Rosemary – 1/4 tsp, dry
Basil – 5 to 6 leaves or 1/4 tsp dry
Black olives – 8
Capers – 1&1/2 tbsp, optional
Method to make Dressing – Take the food processor and process the ingredients of dressing together. The dressing is ready. This is one of the best pasta salad dressing ever.
Putting the Sumemr Pasta Salad together
Take the big mixing bowl. Add all the ingredients mentioned above. Add 3-4 tbsp of dressing. Toss all the things together. Cover and chill for 2 hrs atleast before serving. It makes an excellent summer lunch or a get together dish for potlucks or Barbeques.
Enjoy with family and friends!
Sonal