TGIF, Going to Fiesta Friday with "Leftover Flatbreads" and some Indian handicrafts today!
As an Amazon Associate and member of other affiliate programs, I earn from qualifying purchases.
Angie, this time I am coming to your Fiesta Friday with some Indian Handicrafts to share.
I am bringing a Leftover Dish to chew on but that's it about the food this time….no recipes! I hope the guests would like it and I will get to see more arts and enjoy some yummy food and get some wine or champagne opened to relax down this Friday night.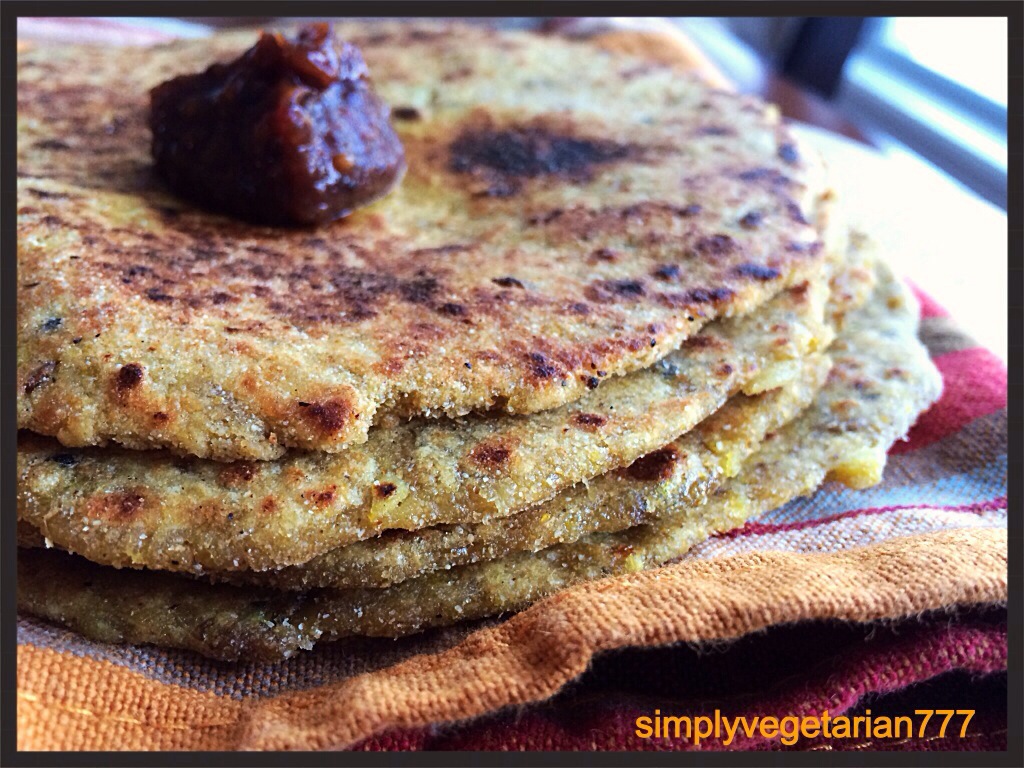 Here are my "Leftover Flatbreads to share. They are made with leftover curried cauliflower and potato stir fry along with some curried lentils, kneaded with whole wheat flour and shallow fried in the pan. Enjoy these with the Dry Fruits Chutney that I prepared yesterday. Okay Food done!
Now on to my Display. Hey, do you have a table that I can borrow to display my Indian handicrafts.? Umm, sorry I forgot to bring mine. Actually it was too big to fit in my iPad. Are you laughing? No…seriously! For next time, I will buy a virtual small folding table for my displays and bring that. Just bear with me this time.
May I make a request everybody? Please feel free to touch and feel everything but just don't drop..few things are fragile :). A humble request!
1. Hand Embroidered, Patch work, Colorful Cushion covers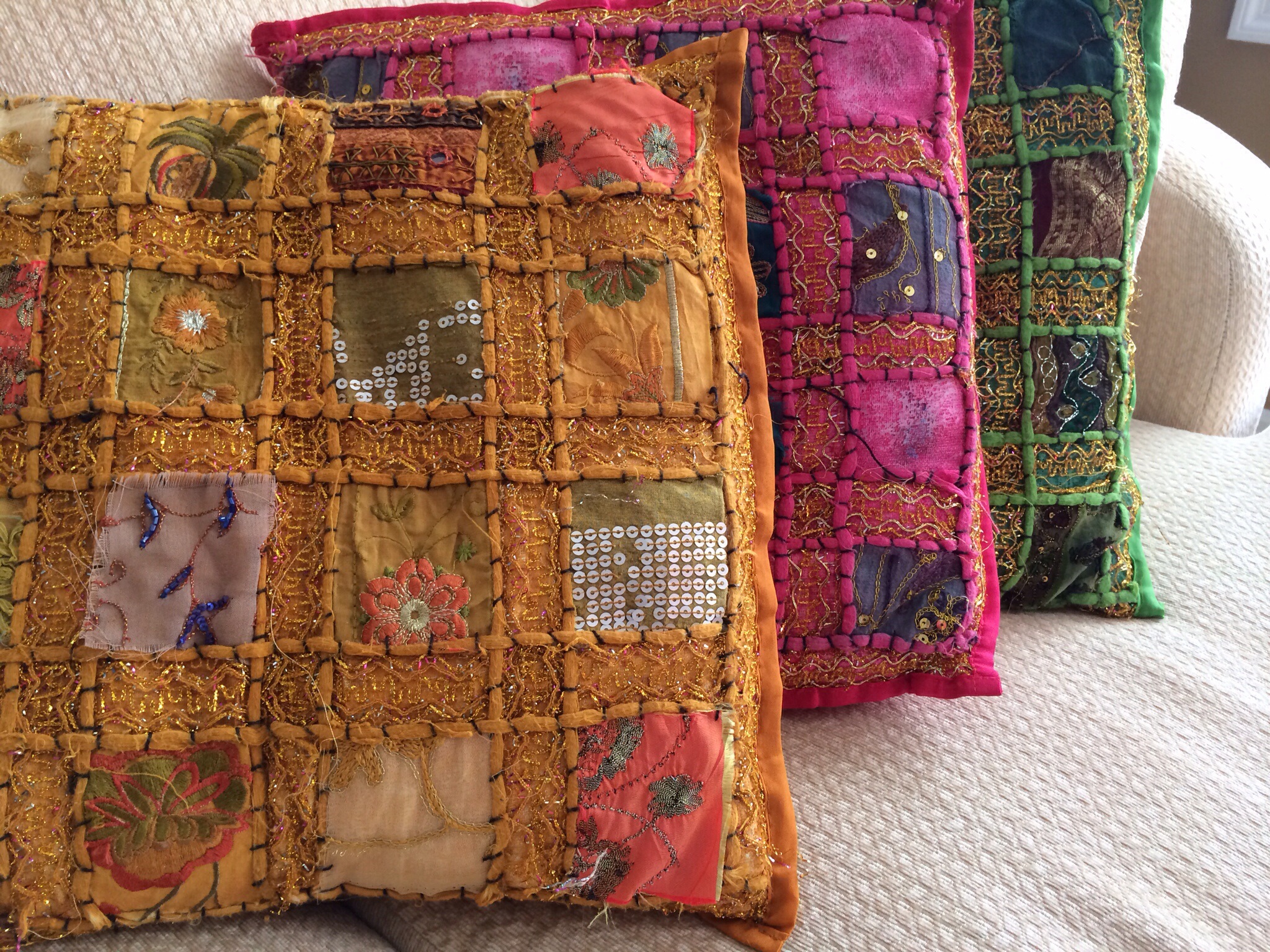 2. A Hand Painted, Woden Tissue Box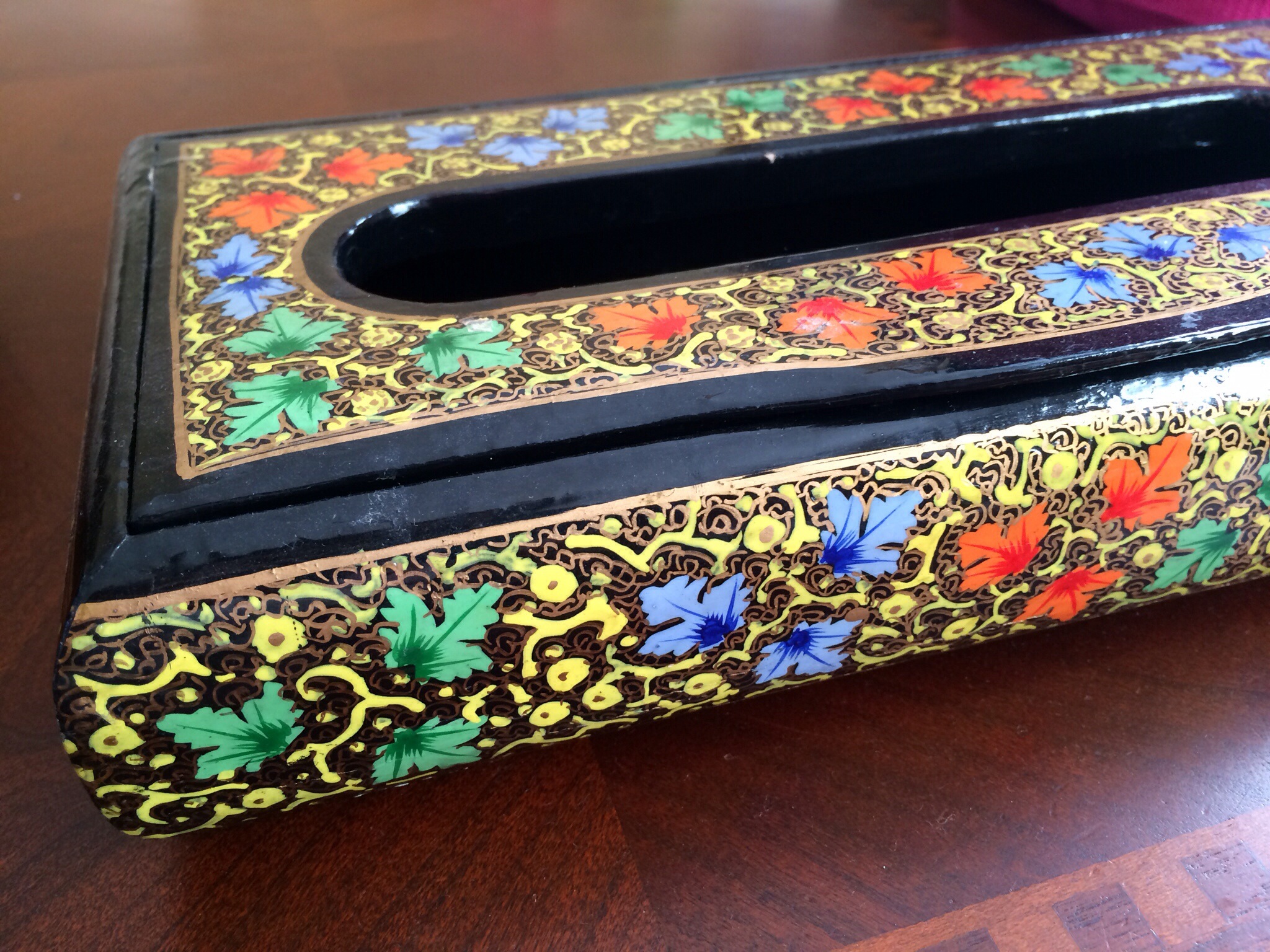 3. Carved Metal Pot and Gold Painted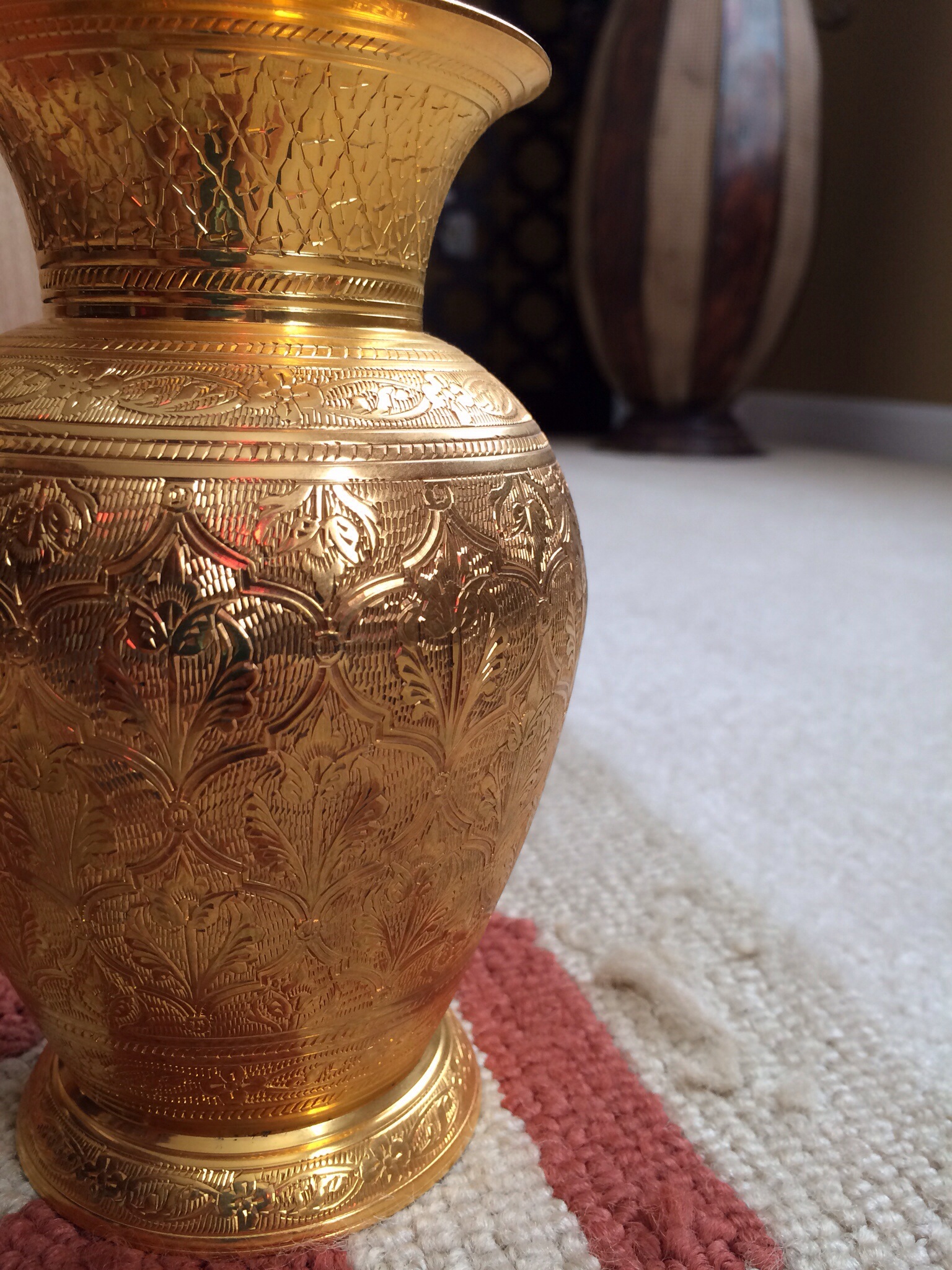 4. A Beautiful Carved Marble Box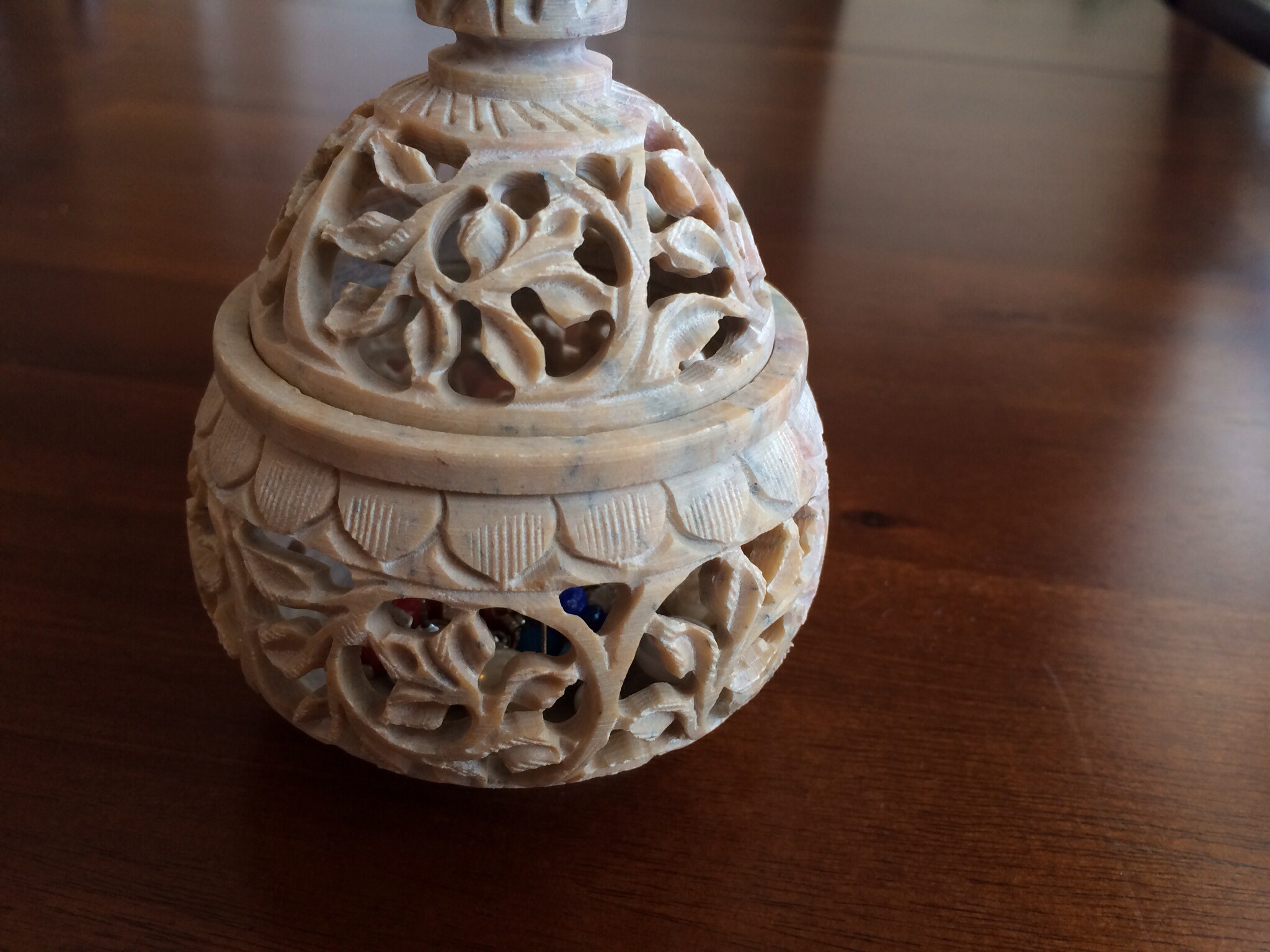 5. A Collection of Hand Painted Miniature Folk Music Men

6. My Marble Mortar and Pestel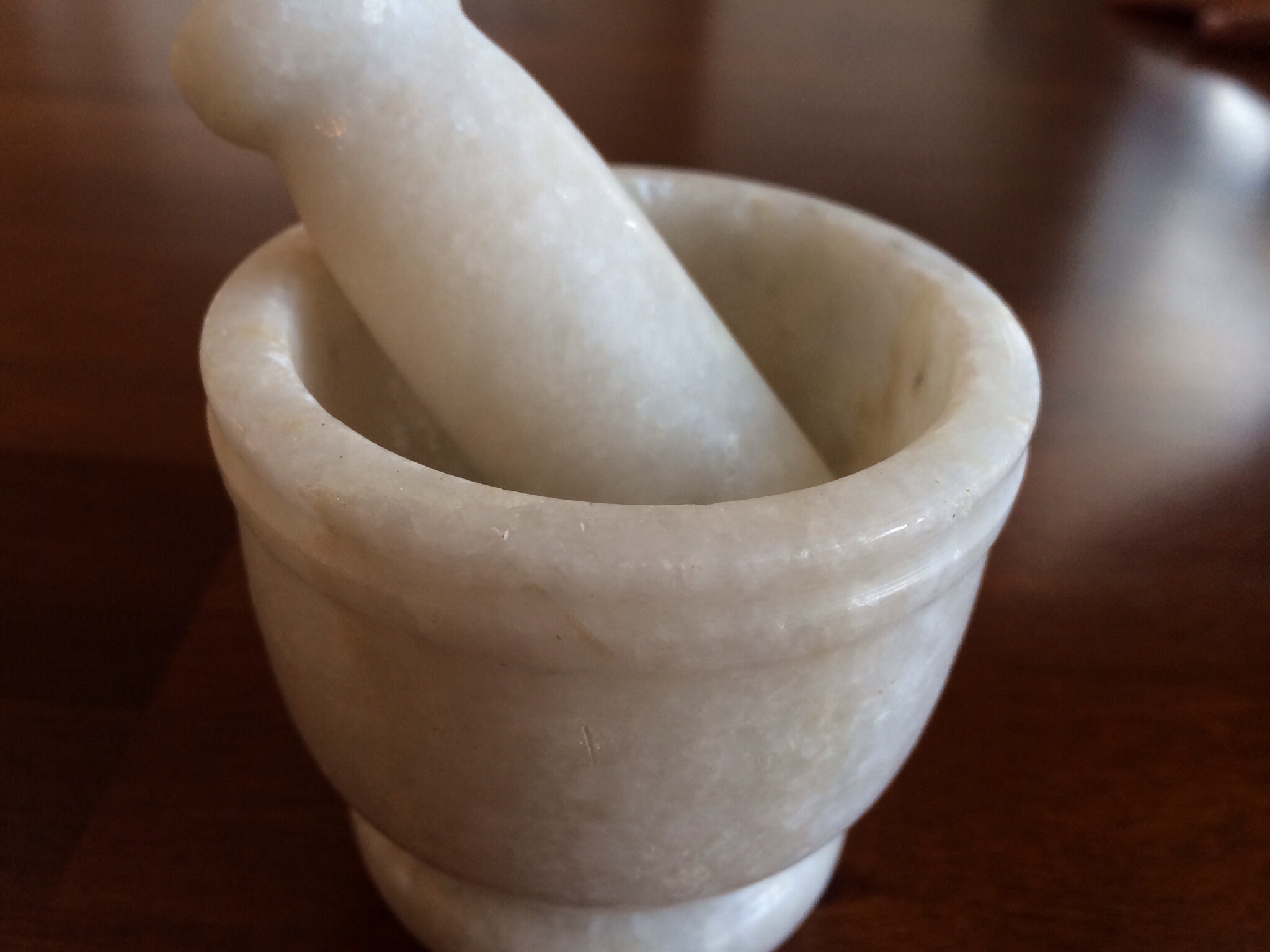 9. A Carved and Hand Painted Mini Box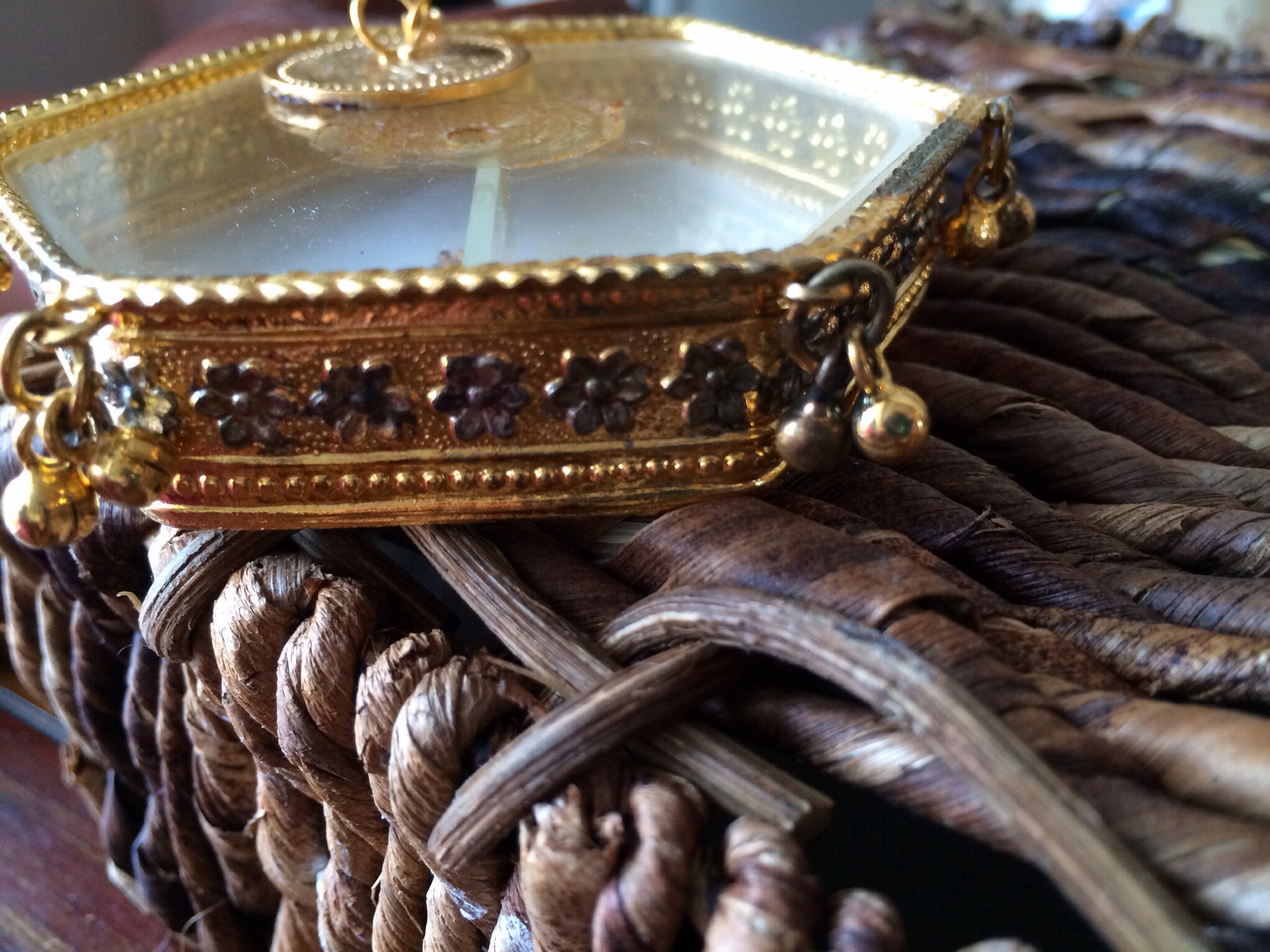 10. An arranged Indian Backdrop in one corner of my home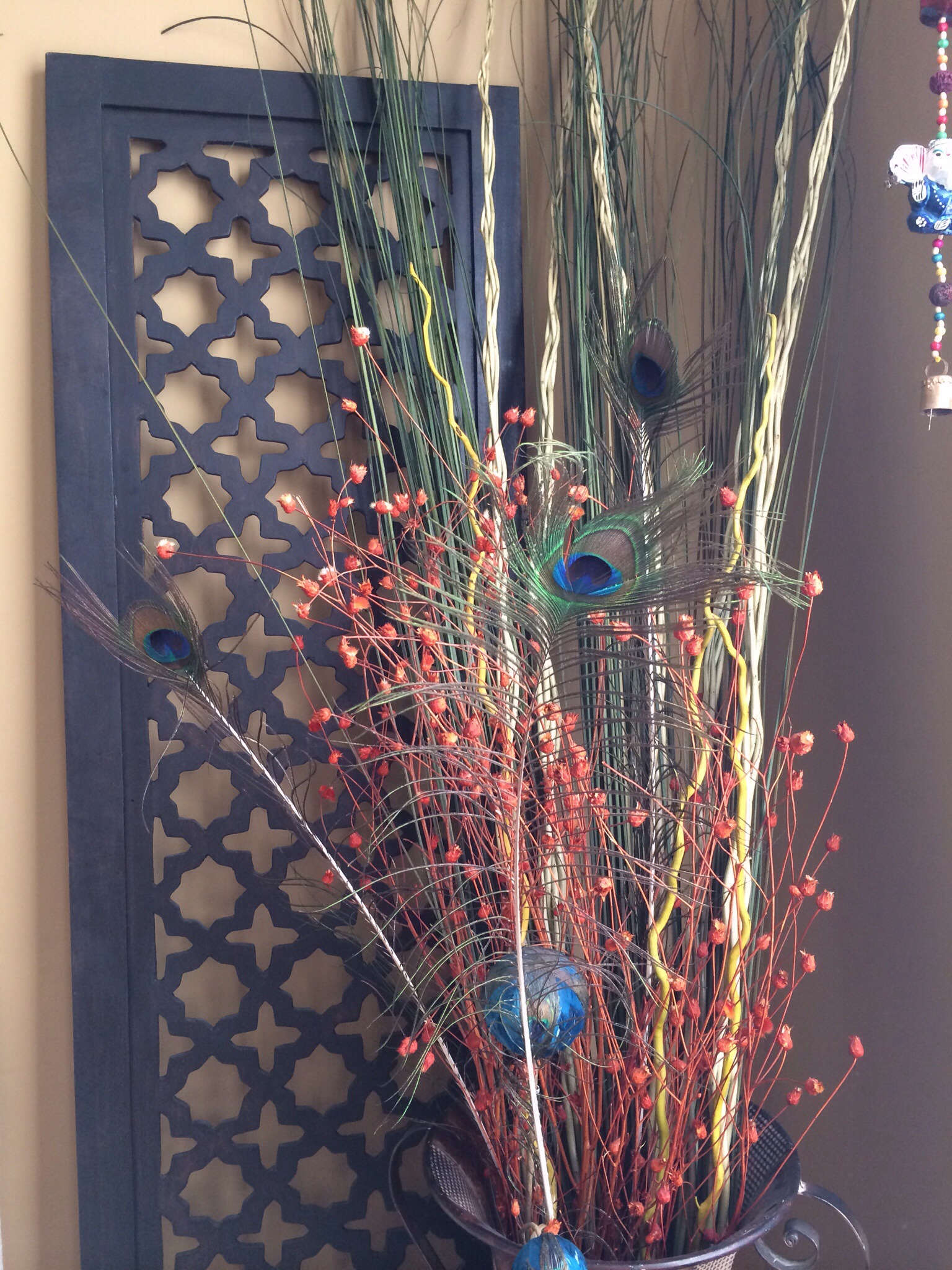 11. A Folk Threaded Hanging with hand stitched abstract elephants, hanging on one of my windows.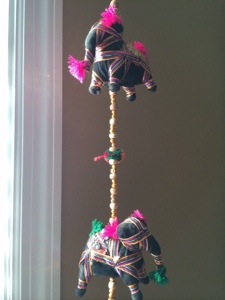 Did everybody get a chance to touch and feel? Well the display is in till next week. Lease stop by for this mini tour to India. Till then I will be enjoying on the dishes and jokes and everything that you have brought to the party today 🙂 .
Ciao,
Sonal @ simplyvegetarian777