The (not so much) French Apple Cake
As an Amazon Associate and member of other affiliate programs, I earn from qualifying purchases.
Yes you read it right :). A not so much of a French Apple cake. The reason is simple that all the French Apple cake recipes, that I have come across so far require Apple brandy and or rum. I didn't add any so it's kinda "not so much" of the French Apple Cake..lol! Twisted it is!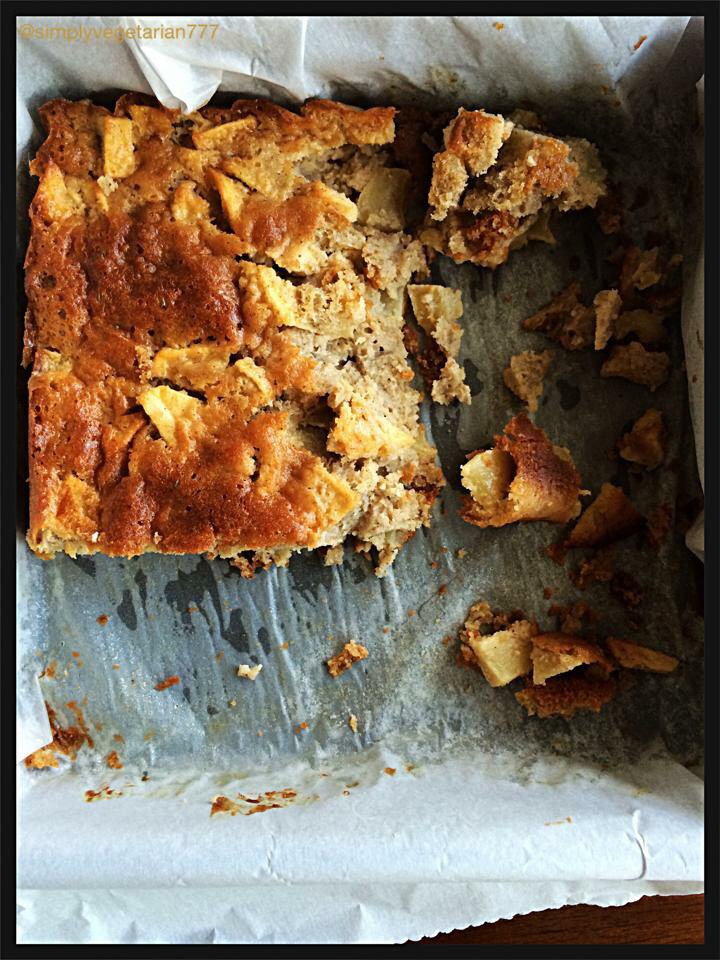 When Saucy Gander posted the French Apple Cake last Friday, I knew it that this is going to be in my oven soon! I already had apples in my fridge and the rain drenched weather was calling for it! Saucy's French Apple Cake was so much more richer than mine. She inspired me to cut down on the refined flour in the main recipe and subbed half of it with almond meal. I am a maniac. Thinking of making it healthier, divided the flour into thirds of 3 kinds, including refined flour, oats flour, almond meal. The result was super soft and ultra moist apple rich cake.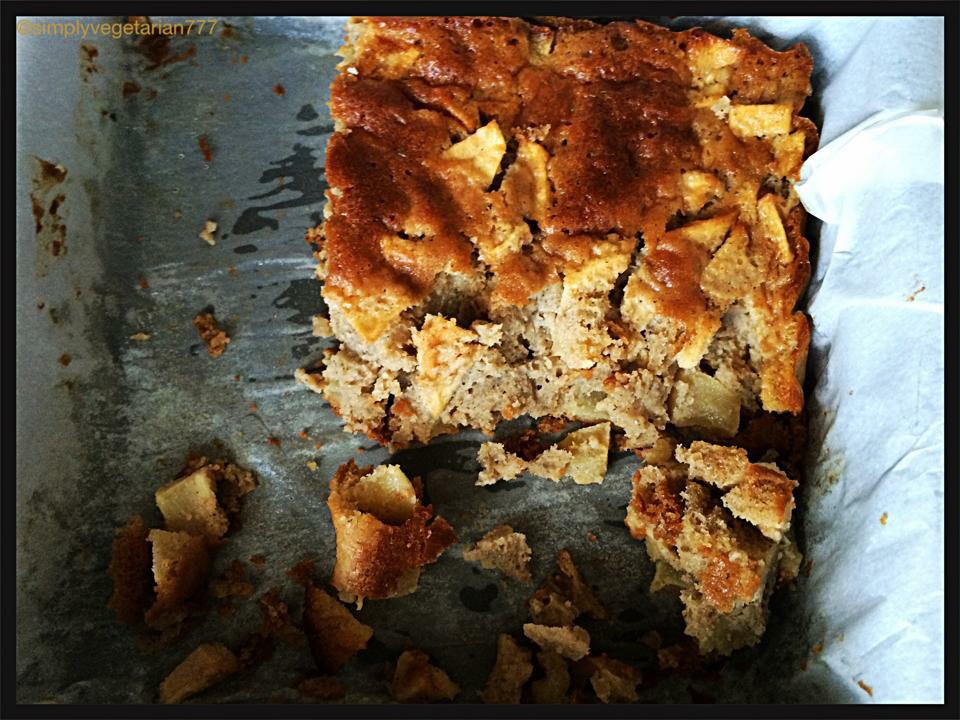 On that healthier note, my oldest daughter is turning 10 this Sunday. She asked me to bake her cake this time. Ah man….cake??… Me??… You all probably know by now that I run in different direction when it comes to baking cakes. Well I do bake but then like the way, I did this one! Healthier, less refined flour, lowered sugar etc etc.
Ahem, here is the scoop! I gave my daughter different options for frosting like mascarpone cheese, coconut cream, using lesser sugar etc etc! This is what came back to my face! "Mom, can you please bake a regular cake for my birthday where you don't cut down the sugars, add or substitute with no healthy stuff and lots of store bought style icing". Whaaaaaaat? Seriously? Well, I have to give in. It's her birthday and it's her choice. So it's going to be a loaded cake of 2 tiers with Hawaiian theme . God save me! Just finished baking 2 cakes. They are beautiful. Have left them for cooling over night. The art work will follow tomorrow. That's that! Will post the pics soon!
Back to French Apple Cake! Here is my take on the Saucy's Recipe to make it a Coffee or Tea time cake! For Saucy Gander's recipe, please click on the link provided above.
Ingredients :
Flour : 3/4 cup, where I have used 1/4 cup refined flour + 1/4 cup oats flour + 1/4 cup almond meal. You can make it at home by processing the almonds finely in food processor or use store bought. Or use all refined flour.
Baking powder : 3/4 tsp
Salt : a pinch
Apples, large : 4, use any available
Eggs : 2 large , at room temperature
Sugar : 1/2 cup. I used 1/4 cup regular and 1/4 cup brown
Vanilla extract : 1&1/2 tsp
Butter : 6 tbsp, melted and cooled at room temperature
Cinnamon powder : 1 tsp
All spice powder : 1/2tsp. In case all
Spice powder is not available, use tea masala .
Method :
Preheat the oven to 180C or 350F and adjust the oven rack to the center of the oven.

Grease a cake tin of any shape. Or you mainline it with parchment/butter paper. I used square tin. This cake doesn't rise much!

In a small bowl, whisk together the flours and almond meal, baking powder, and salt.

Wash and peel the apples, then chop into small pieces.

In a large bowl, beat the eggs and sugar until creamy, then add vanilla. First, add in half of the flour mixture, then stir in half of the butter. Mix well and then do the same with remaining flour /butter.

Fold in the cinnamon powder, allspice powder and apple pieces until they're well-coated with the batter and pour the batter into the cake pan.

Bake for 50- 70 minutes for the cake. The time varies, depending upon the type of flour used and the elevation of the place where you live.

Take it out ! Cool at room temperature and enjoy while still warm. My family enjoyed the apple cake with nice ice cream :).
Have fun baking this cake! Thanks again Saucy!
Cheers
Sonal @simplyvegetarian777