Vegetable Pizza Sandwich – Diabetes Friendly Thursdays
As an Amazon Associate and member of other affiliate programs, I earn from qualifying purchases.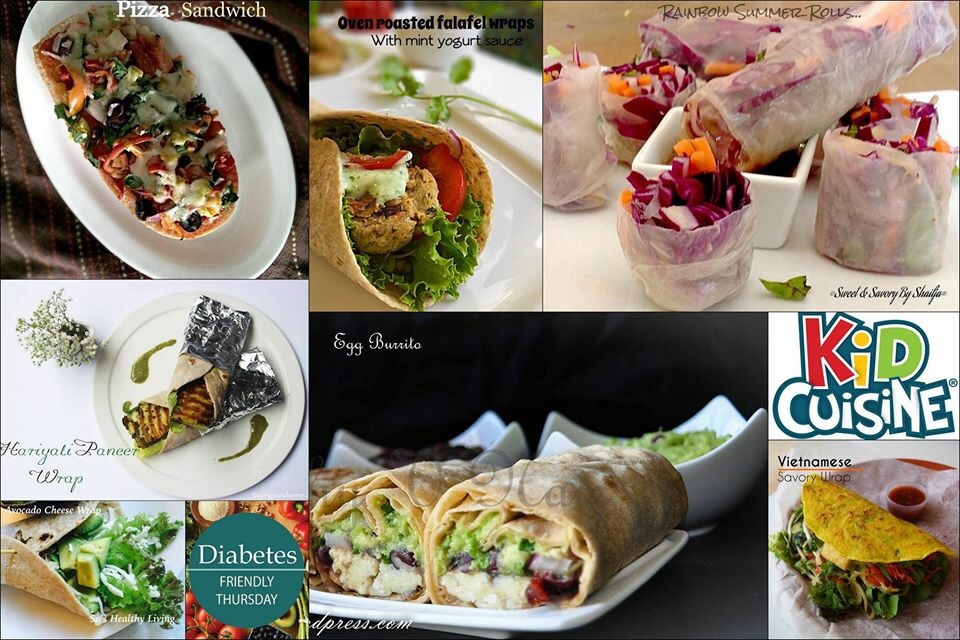 Creating Recipes with a Cause! I am a proud DFT blogger. To learn about DFT, Read this link! To view more DFT recipes, Click here!
Happy Kids! Happy Mamas! Team DFT is bringing the kids' friendly sandwiches, subs, rolls and wraps this week.
This week DFT is committed to bring a sandwich variety for the kids, from as young as toddlers to as old as teenagers. All the mamas will find at least one sandwich that their Type-2 Diabetic, sugar coated munchkin would lurve! Isn't that a good news? Do check till the end of the post for more options and save this post for some easy, delicious and handy recipes.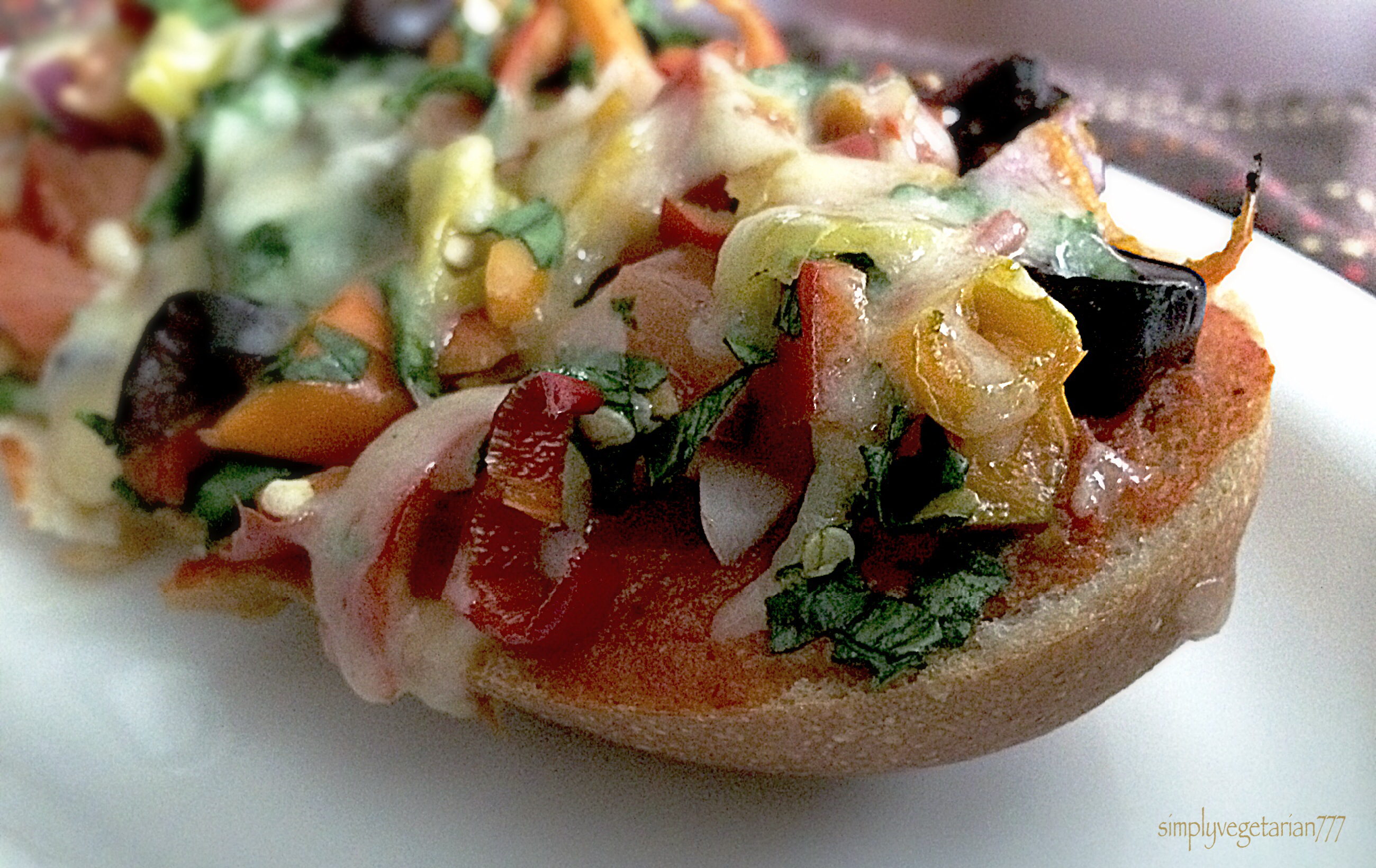 I have an 11 years old and a 4&1/2 years old. I know one sandwich that brings the brightest smile on their face. It's the pizza flavored sandwich. Now the quiz is that if I have to create this sandwich for a child who has to watch out what he/she eats, I have to make sure that my ingredients are carefully chosen too and carbs are smartly incorporated with right balance of non starchy vegetables and some kinda lean or low fat protein.
Yup!! That's what I am talking about. I have transformed their favorite pizza into a whole grain hoagie open face sandwich and scooped the bread further from the middle to smartly lessen the carbs, and then loaded with vegetables and a scanty sprinkle of low fat cheese!
For the benefits of main ingredients on diabetes, used in the dish, please refer to the Foot Notes!
This is how I made it!
Vegetable Pizza Sandwich
Servings: 2
Difficulty: easy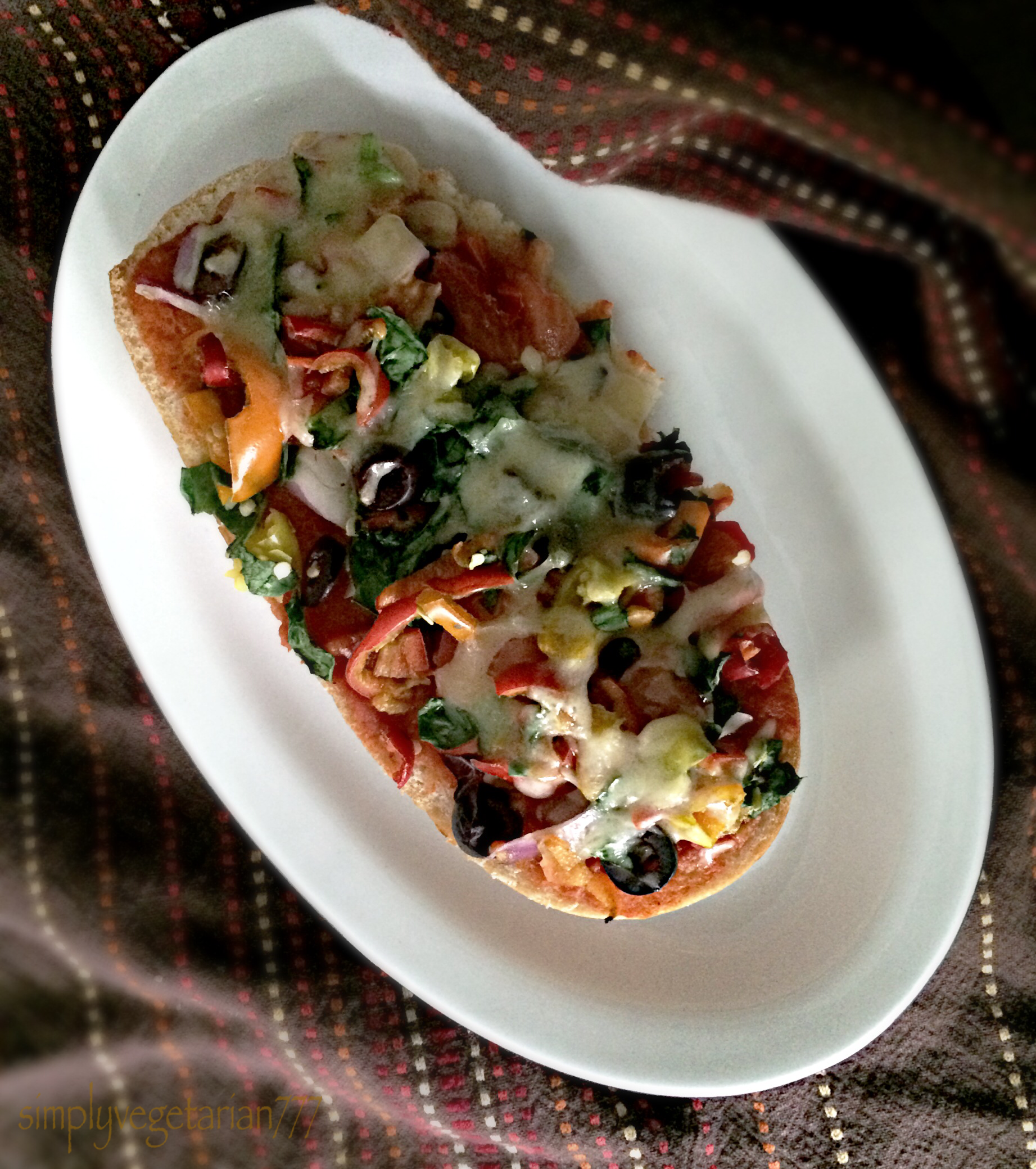 Serving Suggestion – Serve only 1 side as a meal or use smaller bread for snack option.
Kitchen Equipments Required
Chopping board, knife, oven, baking sheet, grater, spoon, bowl.
Ingredients
Whole wheat or multigrain Hoagie/sub roll or any 6 inches whole grain roll – 1, slit in half lengthwise.
Tomato paste – 3 tbsp. Use home made or low sodium market bought. No ketchup please.
Low fat cheese – 1 tbsp, shredded. Choose the one with fewer carbs. Low fat cottage cheese is ideal. Since we are using such a less quantity, pick wisely.
Salt and black pepper to taste
Oregano and Basil – a pinch each
Vegetables
Onions – 3 tbsp, finely chopped
Tomato – 3 tbsp, finely chopped
Spinach- 3 tbsp, finely chopped
Bell peppers / capsicum – 3 tbsp, finely chopped
Olives – 3, sliced thin
Method
Preheat the oven at at 400*F / 200*C.
1. Slit the whole grain hoagie roll lengthwise into 2 pieces. Arrange them on the baking sheet, side by side.
2. Take one sliced hoagie in your hand and gently scoop out the center of the roll with a spoon. Do not scoop till the bottom or else it will not be crispy and kinda soggy. This is a smart method to cut out extra carbs. Keep the bread scrapes aside. Repeat with the other one too.
3. Now take 1&1/2 tbsp of tomato paste and apply inside the scooped roll. Repeat with the other too.
4. Take a bowl and add all the chopped Veges to it. Add some salt, black pepper, basil and oregano to it and toss well.
5. Fill this vegetable mixture equally in 2 slices and top these up with 3/4 tbsp of shredded low fat cheese.
6. Bake these on top rack for about 8-12 minutes (depending upon your oven), till cheese melts nicely and then sides look crisp.
7. Serve these warm.
This makes an excellent Weight watchers recipe too!
————————————————
Foot Notes
Check out some common myths about Diabetes here!

Whole Grain Bread – A whole grain is the entire grain—which includes the bran, germ and endosperm (starchy part). The best way to make sure that you are consuming the whole grain is to read the back of the packaging. Make sure that the total fiber content of the food product is higher comparatively. A diabetic needs approximately 45-60 gms of carbs per meal. Check here for more information on Whole grains and your choices.
Non Starchy Vegetables – I love using non starchy vegetables in my recipes for the fact that 1 cup of raw non starchy vegetables account for only 5 gms of carb and good amount of fiber. It is like free money to add to your menu planning and still feeling full! Click here to learn more about it!
Tomato – The good news is that no matter how you like your tomatoes, pureed, raw, or in a sauce, you're eating vital nutrients like vitamin C, iron, vitamin E.
Low Fat Cheese – Most of the researches say that low fat cottage cheese is ideal for snacking. Make sure that the cheese used is low sodium, low fat and less in quantity to avoid the overall impact.
————————————————
Disclaimer


I am not a nutritionist or dietician. My knowledge and information is based on my research and reading from different resources. Please consult your doctor or dietician before making any changes to your diet.
—————————————————
Other Kids' Friendly Sandwiches and Rolls by DFT Team!