Vegetable Quinoa Pilaf / Pulav with Indian seasonings for Lori of Creating Beauty in the Kitchen!
As an Amazon Associate and member of other affiliate programs, I earn from qualifying purchases.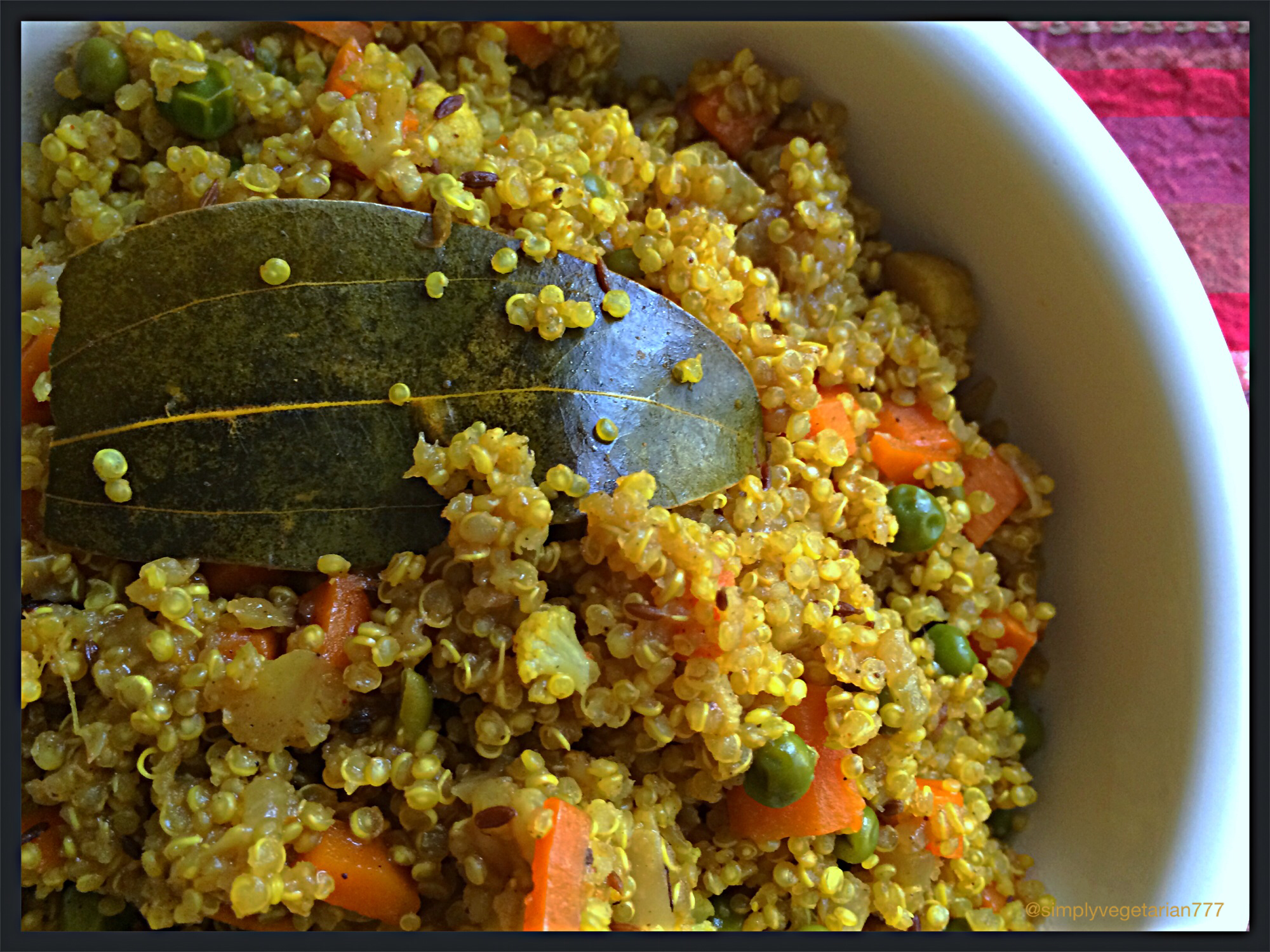 When Lori contacted me at the end of July to do a guest post for her Blog, Creating Beauty in the Kitchen, I said yes and you know better than me why? :). She is such a charmer and a sweet sweet girl. She is not only creating and cooking some awesome healthy recipes but now working on beautiful art work for her new home. One multi talented blogger she is. I just adore her for her spirit and that ever smiling humble character.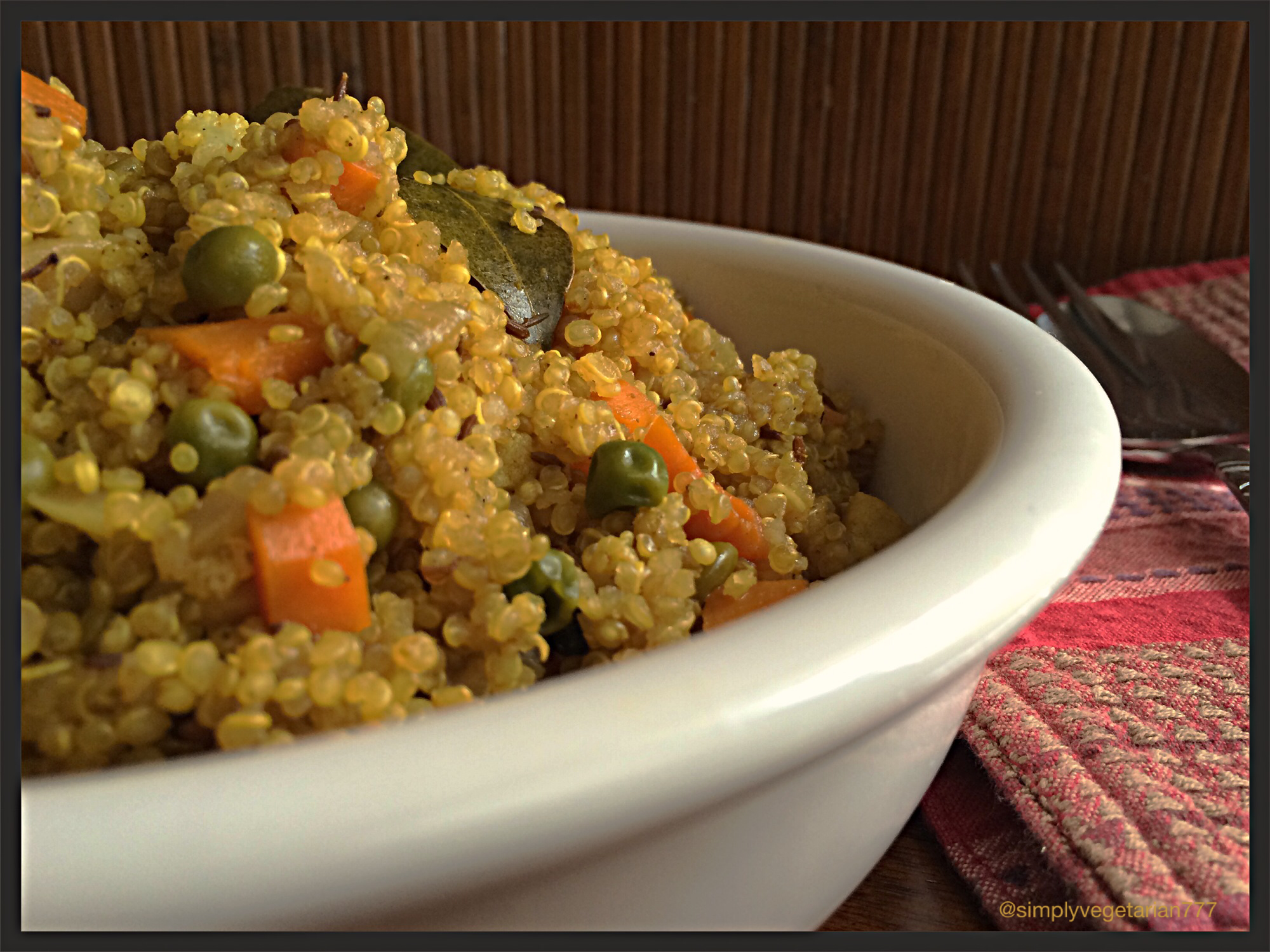 Her blog tag line says it all !

Low Glycemic, No Refined Sugars, Fresh Ingredients and Mostly Gluten Free with Some Fun Crafting Thrown In !

Lori's blog is all about low glycemic index, gluten free and fresh ingredients involved recipes, I zeroed it down to Quinoa. It is the only grain/seed which is low in carbs and high in proteins, low in glycemic index and gluten free.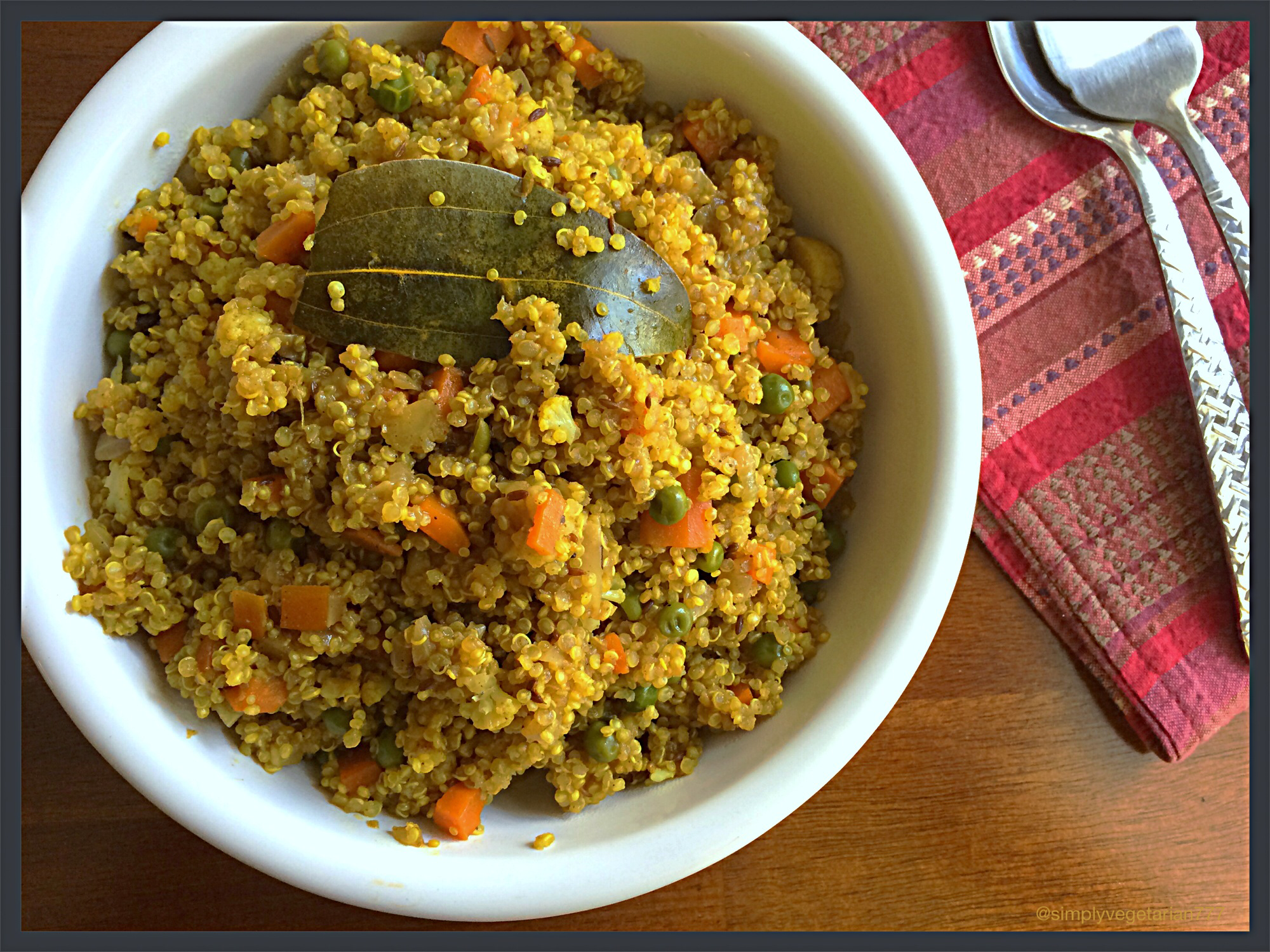 I have experimented with Quinoa a lot and this grain has never failed to amaze me. Just awesome. The freshness of peas, carrots, cauliflower and onion with a delicate seasoning of cumin, bay leaf, cloves and black pepper corns along with turmeric and curry powder / garam masala when cooked with quinoa, created a magic.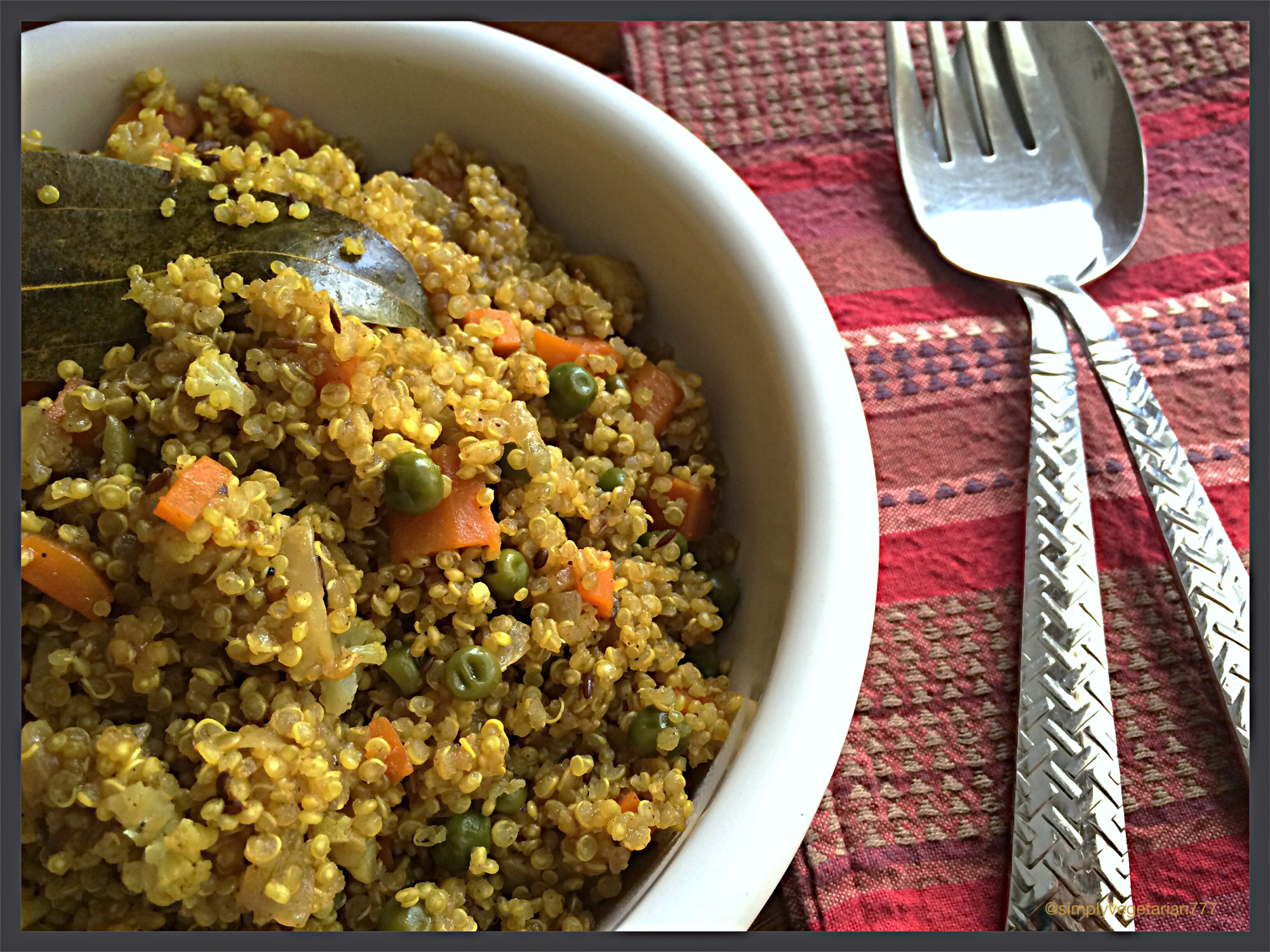 Now for the recipe for this healthy, diabetic friendly, low GI, protein rich and fresh ingredients included dish, you have to visit Lori's blog @ Creating Beauty in the Kitchen. Just click on the link in blue and discover the easy peasy recipe.
Here is to better eating and Lighter Eating and Portion Control Event! To check out the event, click here
Sonal