Vietnamese Vegetarian Pho
As an Amazon Associate and member of other affiliate programs, I earn from qualifying purchases.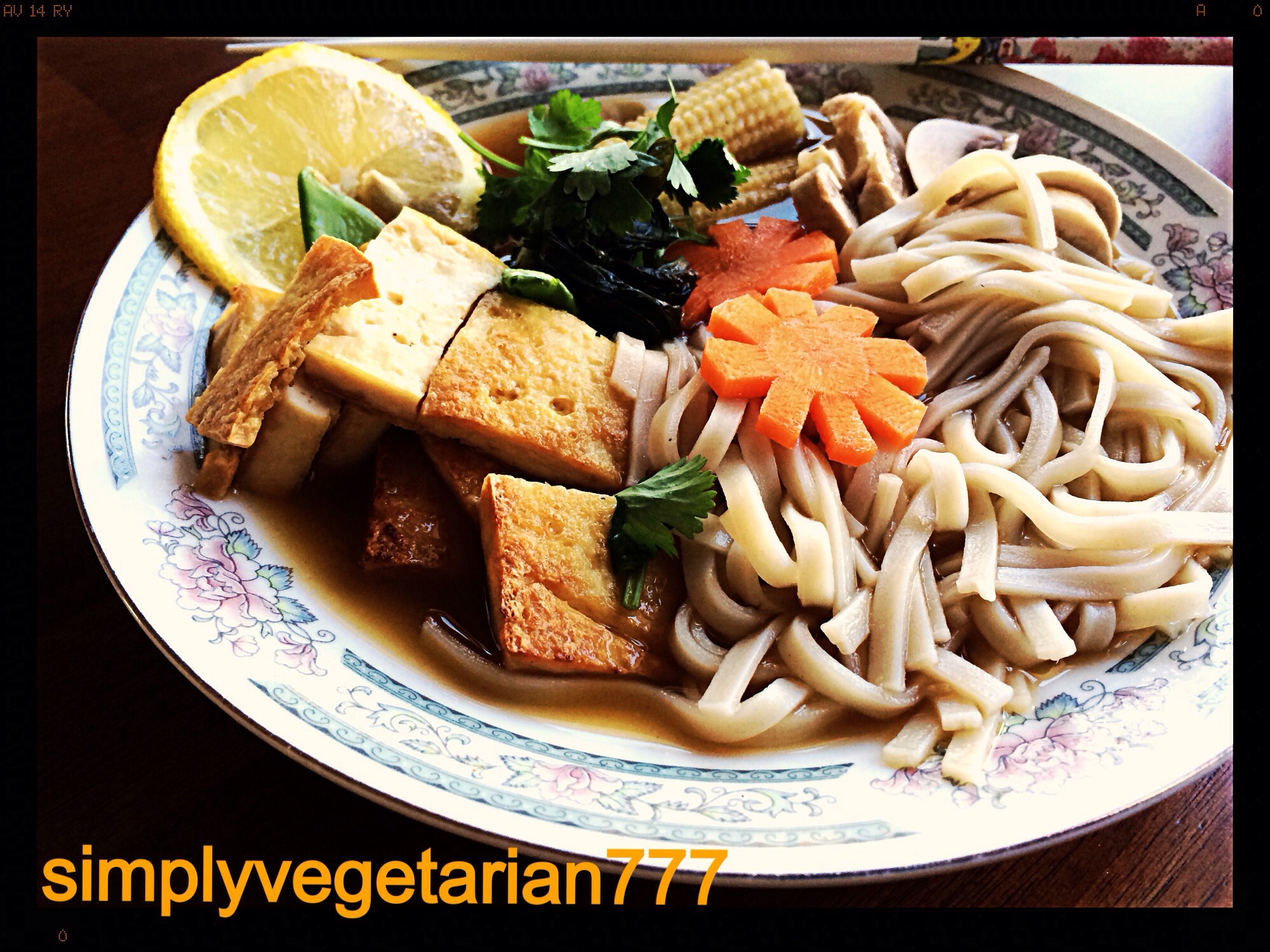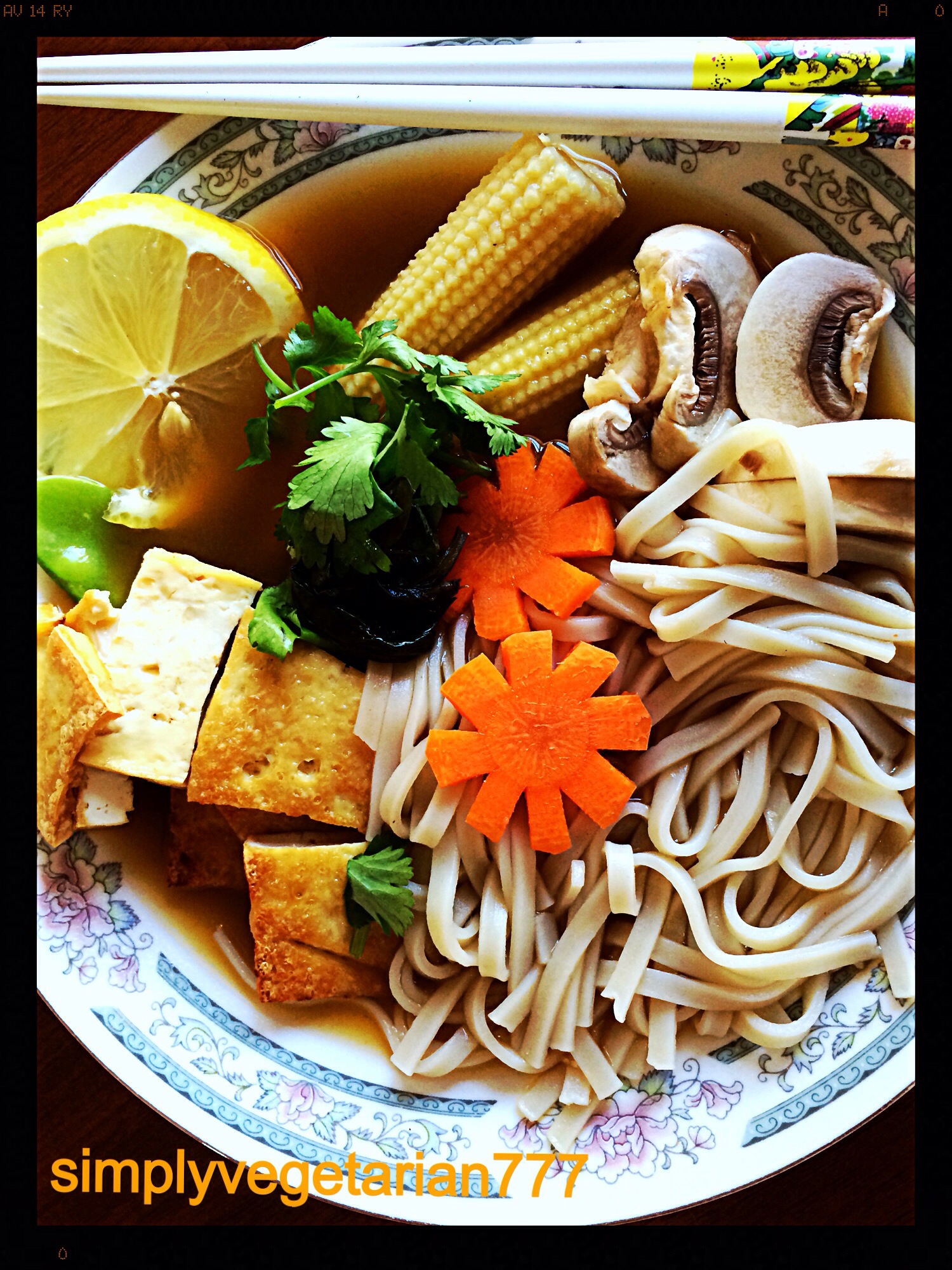 First time, I ever tried any viet food was almost 10 years ago in Las Vegas. It was a hole in the wall place on the other side of the strip. We were looking for a quick Chinese eat in since we were so hungry after the day long walk. Before we could find any Chinese take out or eat in….this Viet restaurant caught our eye. I am a big fan of East Asian cuisine. I can eat it easily everyday. Most of the time it is so healthy and filling and full of aroma. The soup, the raw veggies and the noodles…great combination. The only thing I couldn't get accustomed to is the big deal chopsticks. Nope, every time…it slips out of my hand making a splash while Amit and Aanya, my oldest daughter, eat with the chopsticks with such an ease.lol..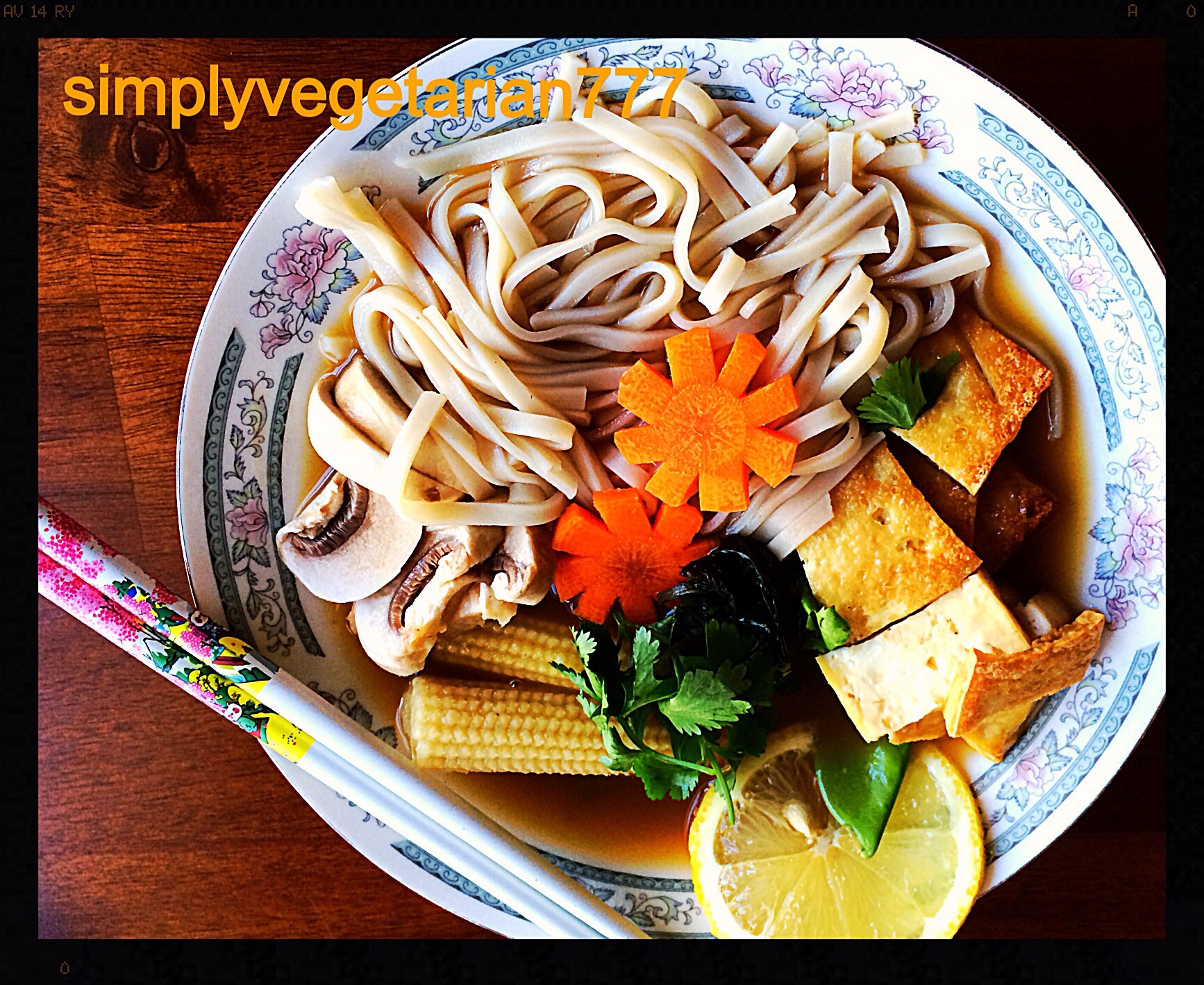 Coming back to Pho, it is the national soup of Vietnam..so have I heard :). Mine is an adapted version from Vegetarian Times. It is full of flavors from basil, cilantro/coriander, cinnamon, garlic, ginger, onion, soy, brown sugar etc etc. normally viet pho is cooked in chicken broth but as recommended I have used low sodium vegetable broth. You may buy it from the market or make it yourself at home.
This is how you can make vegetable broth at home:
Ingredients :
1 large onion
2 stalks celery, including some leaves
2 large carrots
8 cloves garlic, minced
2 bay leaves
1 teaspoon salt
8 cups water
Method : Boil everything together for 1/2 an hour. Now strain the vegetables. The clear broth is ready. Cool and store in fridge. Make a bigger batch and freeze.
Vegetable Pho
My only regret with the presentation is I wish I had a deeper bowl..:(… New excuse for shopping :).

Ingredients :
Serves 6-8
The Pho is a bowl of rice noodles, fresh herbs, and bean sprouts swimming in a fragrant broth. But I had no bean sprouts so you don't see any in my pictures. By all means, go ahead and add some. For that matter, I didn't even add jalapeños or chillies because of the kids. Also substituted the lime with lemon…it still was very awesome :).
Broth
6 cups low-sodium vegetable broth
1 large onion, sliced (1 cup)
½ cup dried shiitake mushrooms. You may use 1/2 cup button or portabella mushrooms in place of shitake.
5 cloves garlic, peeled and crushed
3 Tbs. low-sodium soy sauce or 1&1/2 tbsp regular dark soy sauce.
10- 12 ¼-inch-thick coins fresh ginger
1 Tbs. brown sugar
1 Tbs. rice wine vinegar or regular distilled vinegar
1 tsp. ground black pepper
1-2 cinnamon sticks
10-12 fresh basil stems, leaves reserved for soup
15-20 cilantro stems, leaves reserved for soup
8 cups water
Salt to taste
Hot chili paste if required. I like super spicy so I am topping mine with more and more 😉
Pho
2 cups cooked Udon Noodles. These are Japanese wheat noodles. You may use flat rice noodles also which are actually staple in this pho. I didn't have any so I used udon and they were equally tasty.
1 block firm Tofu. I sliced the tofu in 1/2 inches thick slices and baked at 450F or 250c for 15 minutes, flipping it the mid way for even browning.
1 cup snow peas, optional
4 green onions, sliced (½ cup)
1/4 cup Button mushroom sliced, optional
12-15 baby corns
1/2 cup chopped cilantro
1/2 cup fresh basil leaves
1 lime or lemon cut into wedges
1 jalapeño sliced
To make Broth: Place all ingredients in large pot with 8 cups water. Cover, and bring to a boil. Reduce heat to medium-low, and simmer, covered, 1 hour. Strain broth, and return to pot. Discard solids.


To make Pho: Take 6-8 big deep bowls. Divide Noodles, Tofu and all the raw ingredients to personal liking into these large soup bowls. Ladle boiling hot Broth over noodles, and top with green onions, cilantro, basil, and lime/lemon wedges to be stirred into soup.