Watermelon Granitas (Sugar free) : My Ode to Anjana Bivin's Granitas
As an Amazon Associate and member of other affiliate programs, I earn from qualifying purchases.
Anjana Bivin of At the corner of Happy and Harried is such a darling, known for her quality of work and gorgeous pictures. When she had posted Watermelon Milkshake Granita, my eyes were set on it.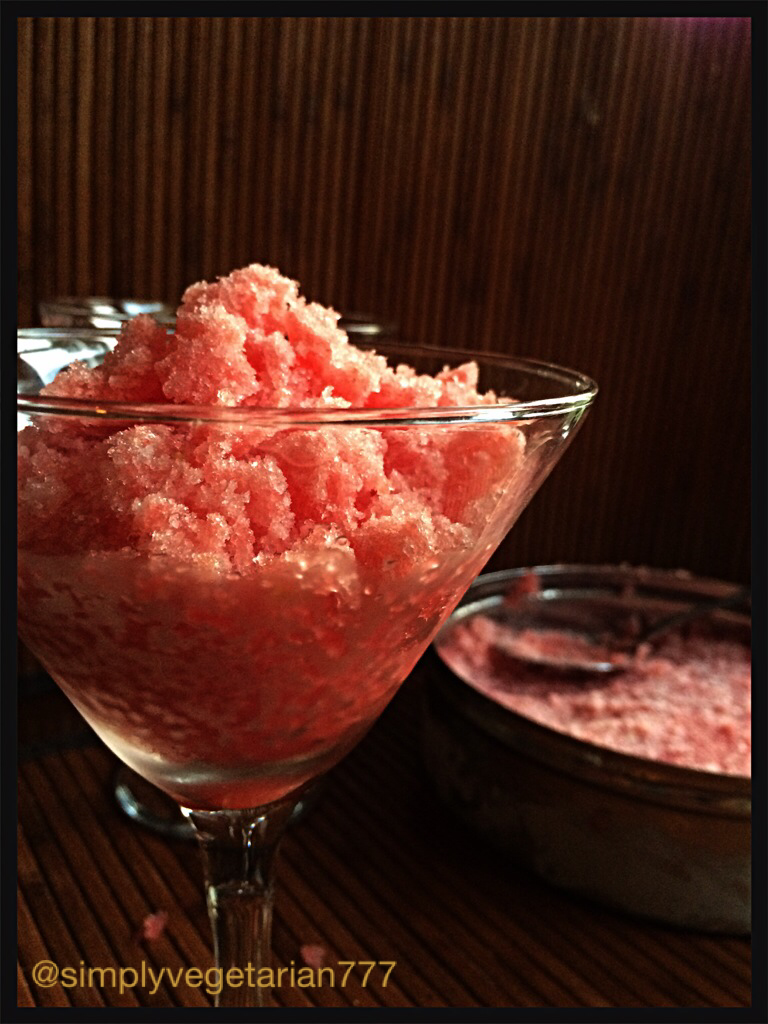 I had all the ingredients and my kids were begging me for snowies since few days. I created my Watermelon Granitas without milk and sugar. The watermelon was so so so sweet that it didn't need any sugar. It was over ripe since it was siting there for sometime. Just perfect for making some Slushies or Granitas.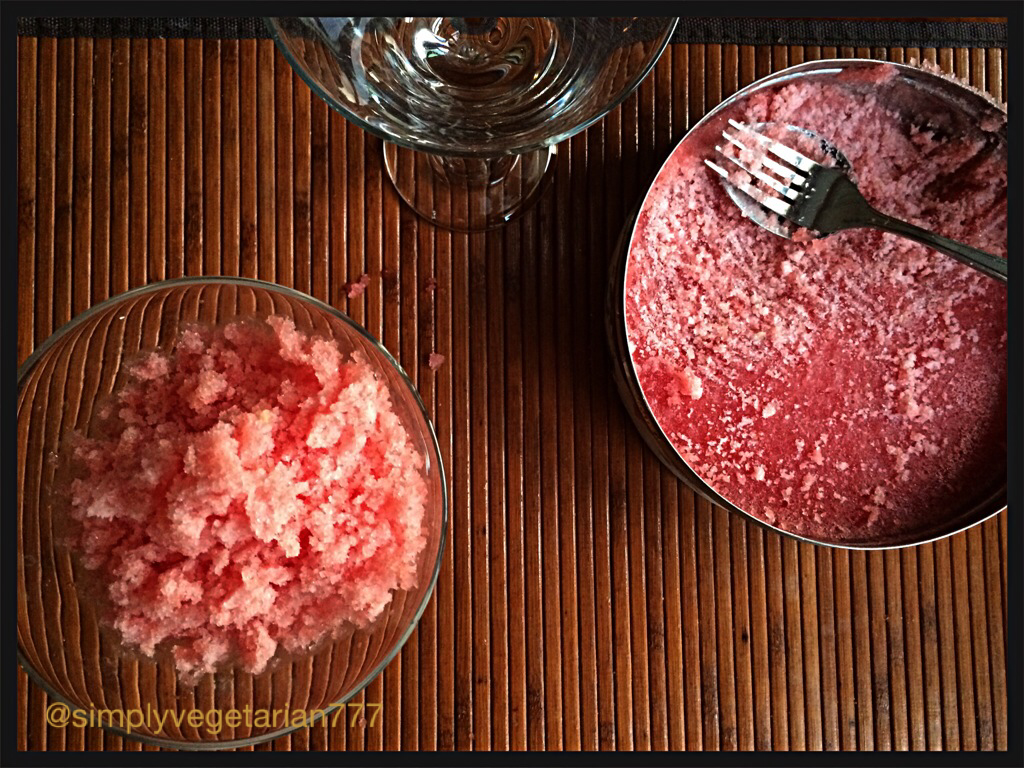 For the original recipe from Anjana, click here. Her's is such a pretty work. I took the whole inspiration from her including the style of clicks. Though no where to match her standards. :). She is just too good! Her perception of a shot leaves me mesmerized and so does Patty's ..
I used watermelon, rock salt and lemon juice.

Deseeded and cubed the watermelon.

Added the cubes with rock salt and lemon juice in the blender and puréed it fine.

Poured the purée in a steel container. Put the lid on. Froze it for couple of hours. You may use any other container. Steel and Aluminum containers are recommended though.

When ready to serve, took it out. Scraped it fast with a fork. Served it in a dessert glass. Now I have a bent fork, which I have kept aside for this purpose only :).
Enjoy the Granitas till watermelon season lasts :).
Sonal