Baingan Masala
As an Amazon Associate and member of other affiliate programs, I earn from qualifying purchases.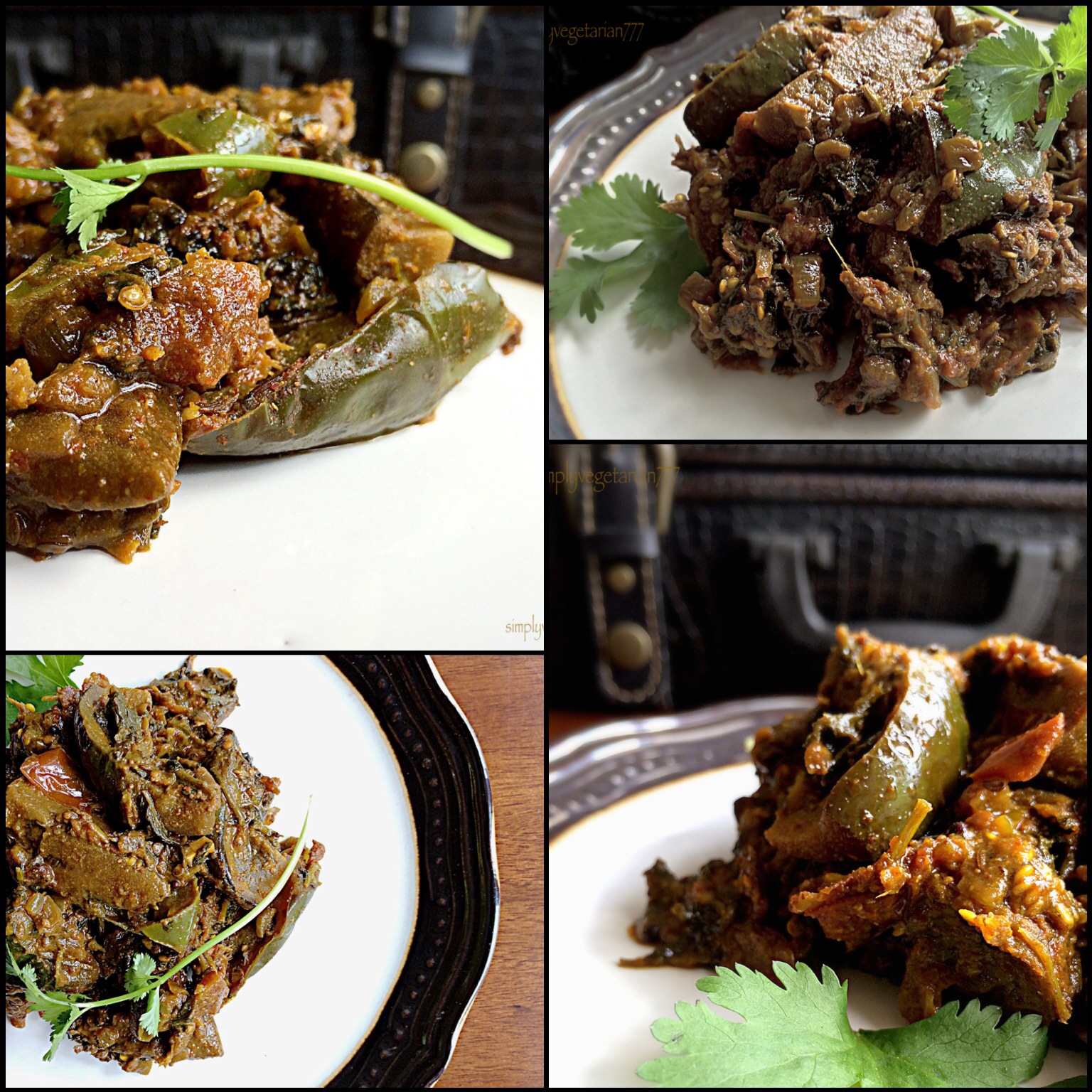 Beware!! Spice Alert!! Hot!! Ouch!!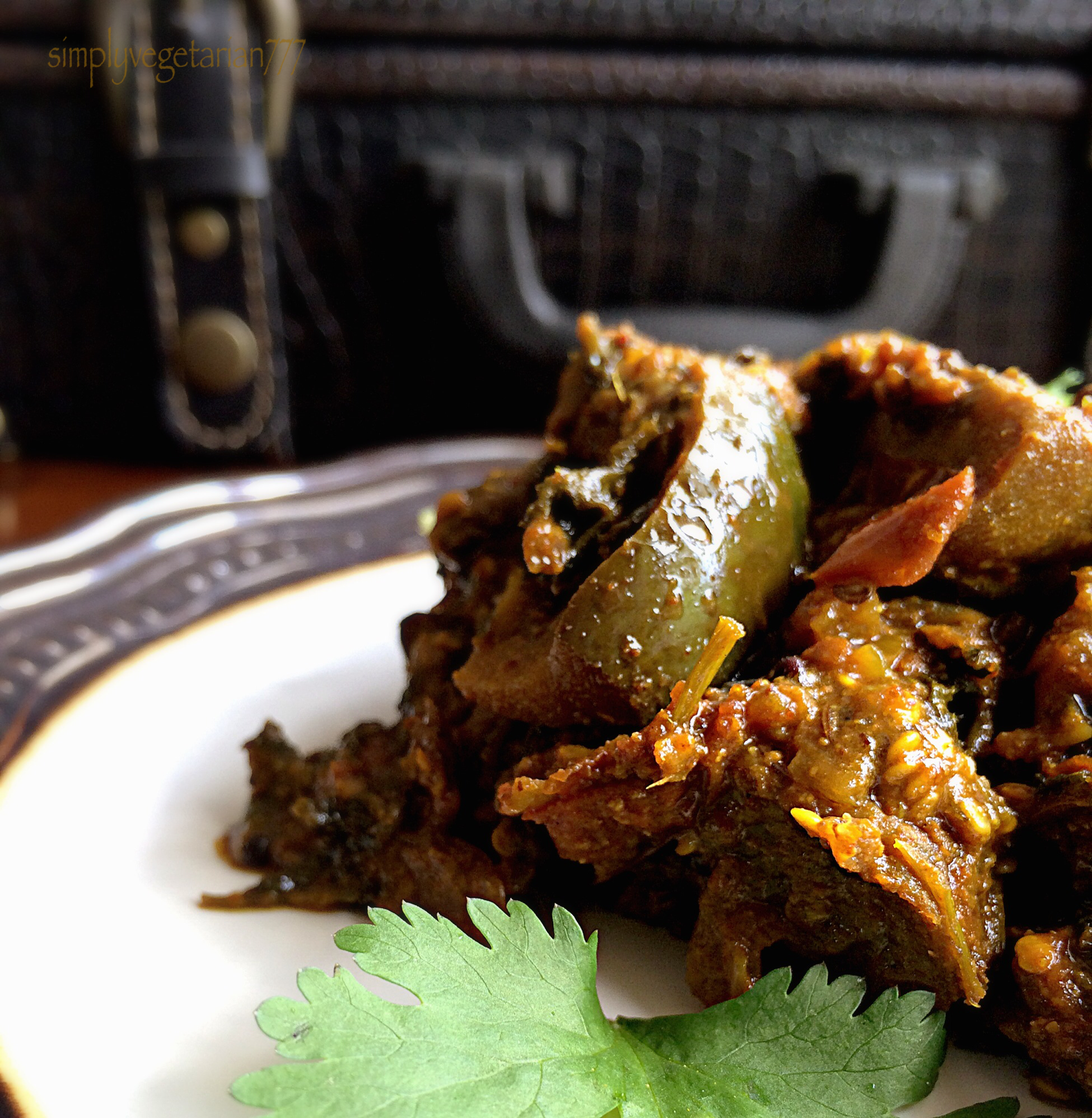 Sometimes I cook for myself and when I do, I make the dish hot and spicy and full of zest!! This Baingan Masala belong to the "personal favorites of the chef" category. But can you handle it?….is the question!! 😉

Baingan means eggplant or aubergine or brinjal in English on different continents. Gawd! Why can't they keep it simple!! Ahh!!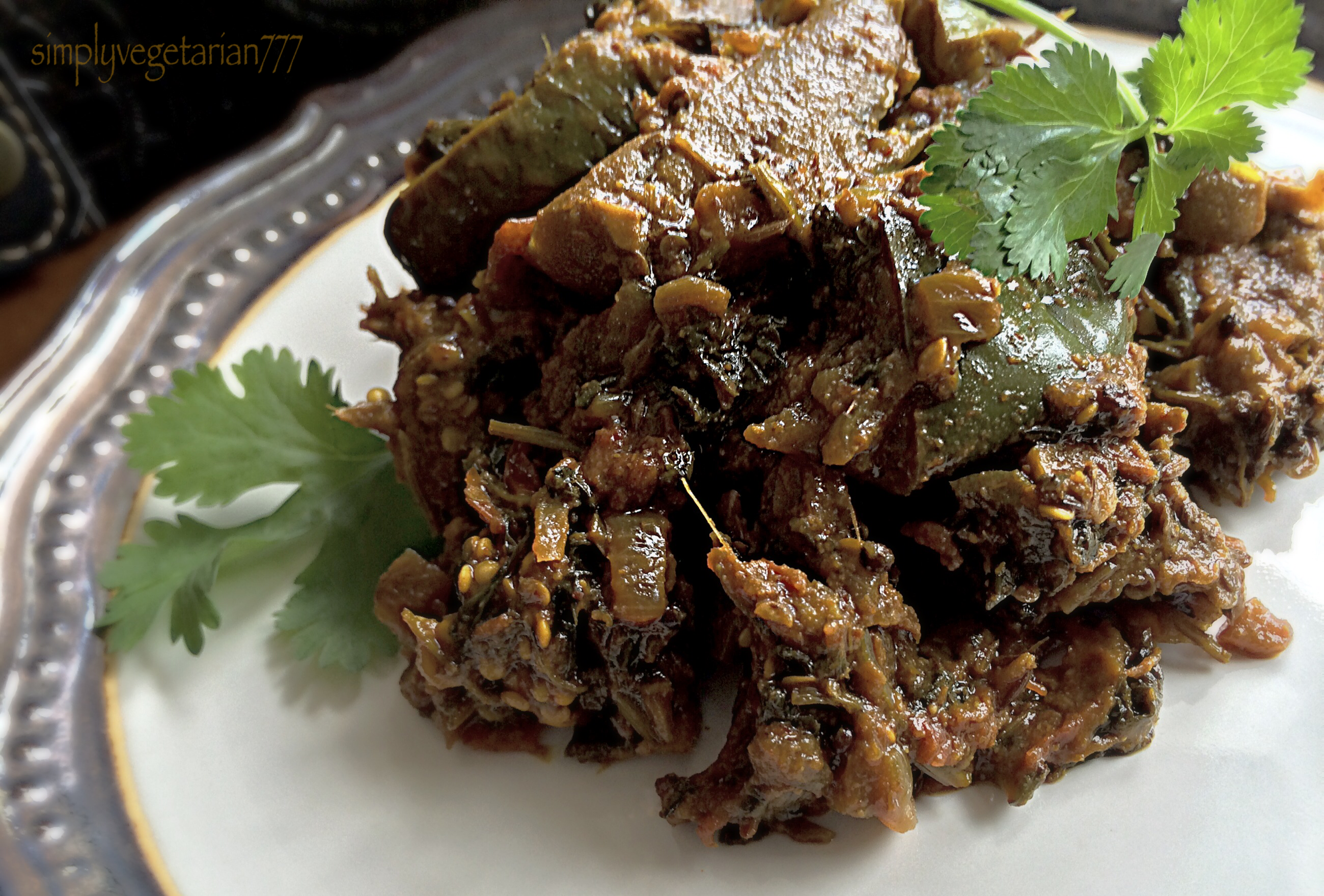 This particular dish is loaded with masala and every bite will make you sweat and swear. Well you can definitely tone it down to your personal taste. But sometimes you got to let your tongue burn on the fire of the food sin! Lol!
This is how I made it!
Baingan Masala
Servings: 4
Difficulty: easy
Chopping board, knife, sauté pan with lid, stirring spoon.
Ingredinets
Oil – 1 tbsp
Onion – 1cup, finely chopped
Tomato – 2 small, finely chopped
Ginger – a 1 inch piece
Garlic – 2 small pods
Green chillies – 2, finely chopped
Baby Eggplants – 10, cut into 4 long slices.
Coriander / Cilantro leaves – 3 tbsp, finely chopped
Cumin seeds – 1/2 tsp
Coriander powder – 1&1/2 tbsp
Turmeric powder – 1/4 tsp
Red chili powder – 1/2 tsp
Salt to taste
Lemon juice – 1 tsp
Note – You may use 2 tbsp of curry powder instead of above spices.
Method
1. Heat oil in the pan. Add cumin seeds. Lower the flame. When the seed crackle, add onion, ginger, garlic and green chillies. Sauté on medium flame for 7-8 minutes till onions are well browned.
2. Add chopped tomatoes, cilantro leaves, baby eggplants and all the spices to the pan now. Toss well to incripistate the spices evenly. Cover with lid and cook on lower medium flame for 10-12 minutes. Stir in between to avoid burning. Cook till the vegetable mix looks drier and not watery.
3. Squeeze a bit of lemon juice and garnish with cilantro leaves before serving.
Serving suggestion
1. It is an excellent side to be eaten with roti, parantha, poori, pita, naan, any flat bread. I often eat my dry veg preps with a toasted thick slice of bread.
2. Make a wrap with it and dip in yogurt dip and eat.
3. Goes very well with Dal and Rice.
Enjoy with family and friends!
Sonal