Bhindi do Pyaaza
As an Amazon Associate and member of other affiliate programs, I earn from qualifying purchases.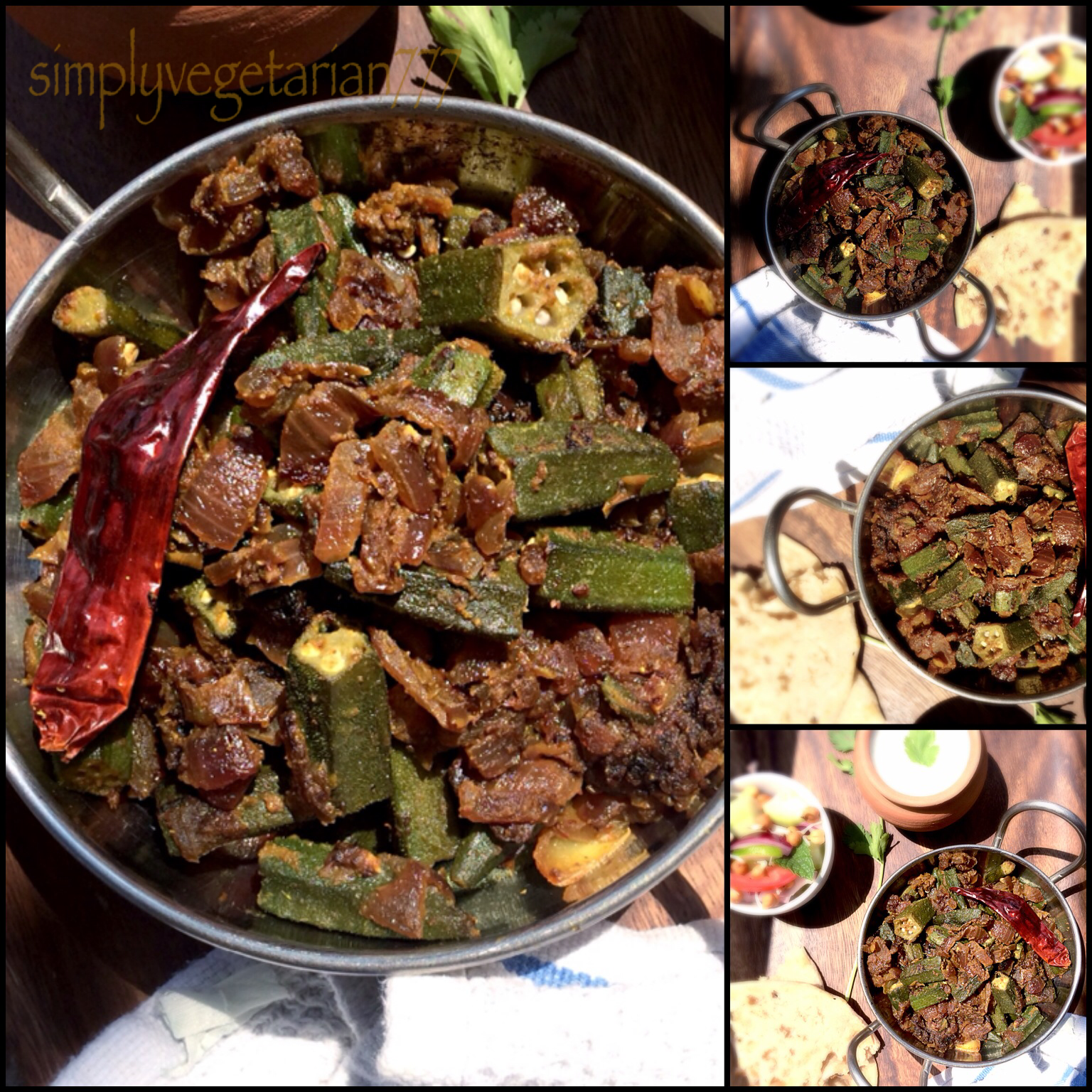 This is my personal take on this preparation! I swear! 😀
Do pyaza is a combination of words that practically means twice the onions. A dish that is prepared with twice the amount of onions than the main ingredient.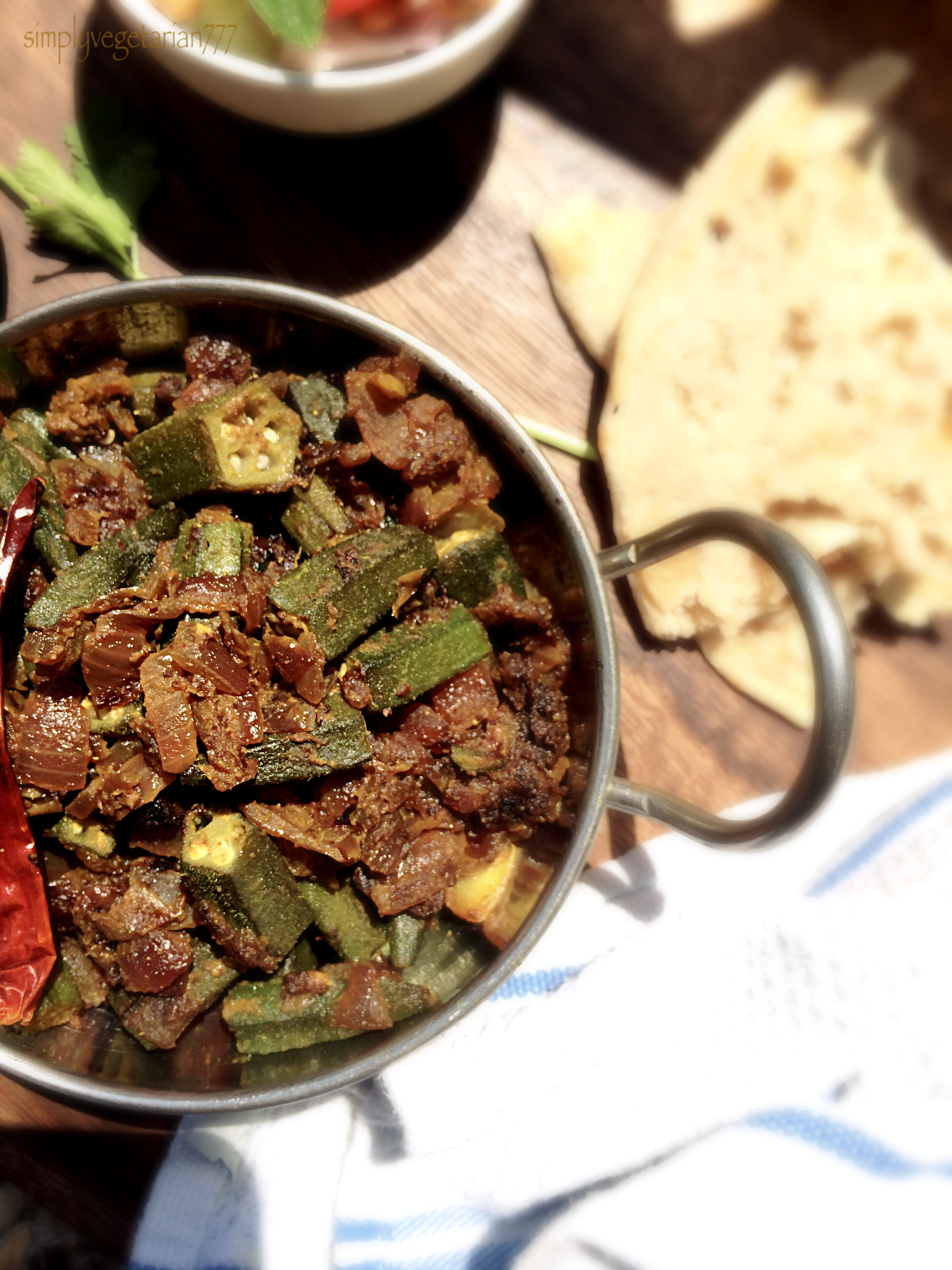 I often make okra or bhindi for dinner with onions and family loves it. Addition of fennel seeds powder and amchur (dry mango powder) creates a great symphony with onions.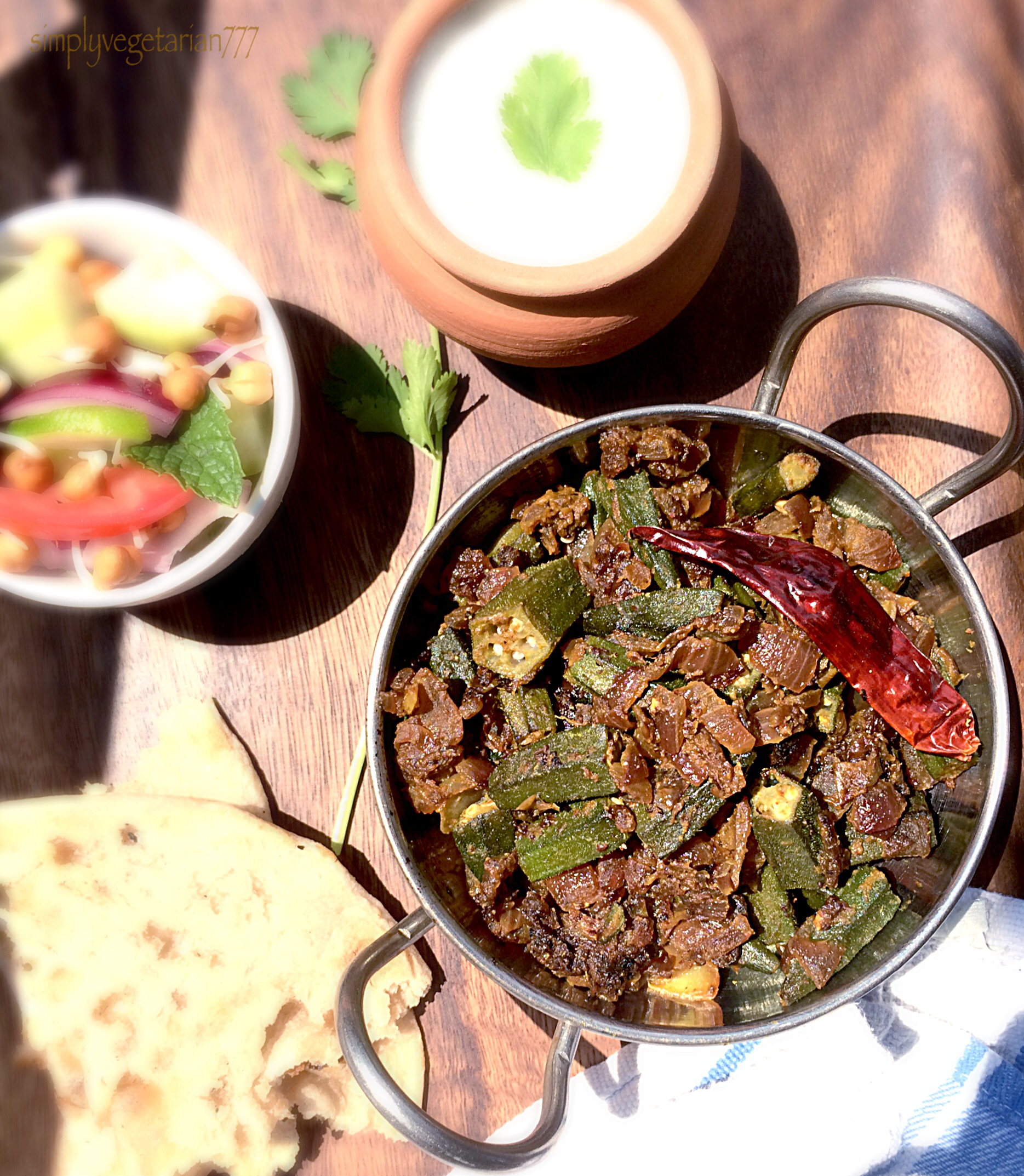 Cooking onions in oil till it browns and cramalizes and then spicing up & tossing with cut okra, cook further more till it is evenly done! Let's focus on the recipe which is totally hassle free.
Taking it to Angie's Fiesta Friday, co-hosted by Aunt Juju and Quinn!
This is how I made it!
Bhindi do Pyaaza
Servings: 4-6
Difficulty: easy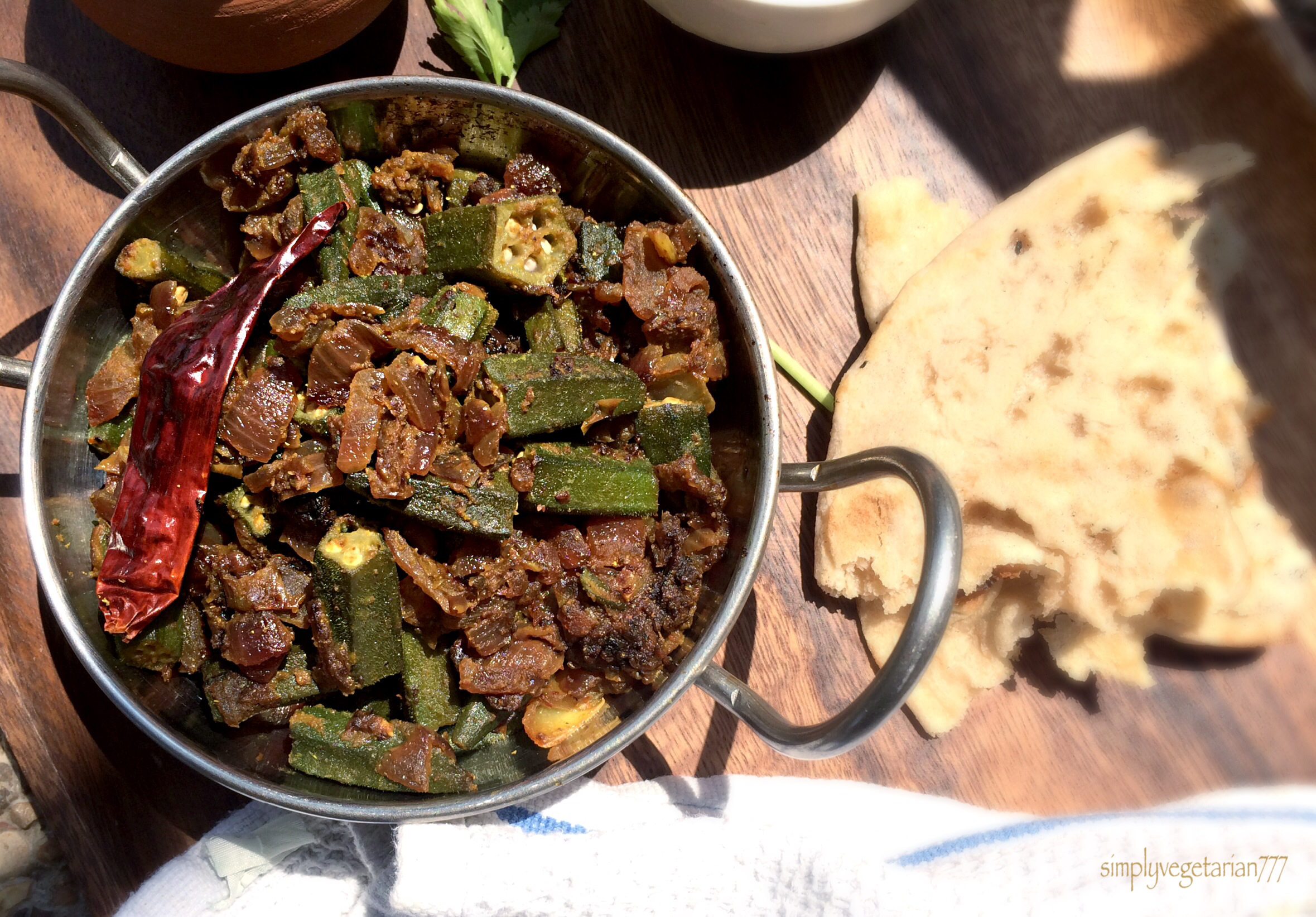 Kitchen Equipments Required
Cutting board, knife, a heavy bottom pan or Kadhai (wok) with a lid, stirring spoon.
Ingredients
Bhindi (Okra/lady finger) – 350 gms, chopped into small or big pieces
Onions, red – 500 gms, chopped roughly
Oil – 1 tbsp
Hing / Asafetida – a pinch
Ajwain / carom seeds – 1/2 tsp
Coriander powder – 1&1/2 tbsp
Turmeric – 1/2 tsp
Red chili powder – 1/2 tsp or to taste
Ginger powder – 1/4 tsp
Fennel powder – 1/2 tsp
Amchur – 1 tsp
Method
1. Heat oil in the heavy bottom pan. Once hot, lower the heat to low and add hing and carom / ajwain seeds. Sauté for a second. Once they crackle, add onions.
2. Cooking onions in less oil – There is a trick to cooking onions on less oil. Once you add the onions to the oil, increase the heat to medium. Sauté for 2 minutes. Now put the lid on the pan and let it cook on lower heat for another 2 minutes. It will get slightly steamed and still not raw. It will Leave slight water too. Take the lid off. Sauté the onions for another 3 minutes on medium flame. In this process, the onions are cooked and slightly caramelized too. Alternately, you may use more oil and cook the traditional way too.
3. Now that the onions are cooked, add all the other spices and toss well.
4. Add the chopped okra/bhindi to the pan. Toss on high flame for 2 minutes while stirring frequently.
5. Cover with lid and let cook on low flame for 2 minutes.
6. Remove the lid. Increase the flame and cook on medium high flame for another 3-4 minutes.
Bhindi-do-Pyaaza is ready!
Serve it with some hot
Rotis
or
Naan
or
Tandoori roti
or
Lachcha Parantha
,
Masala Chhachh
and salad. Enjoy the bliss of Sweetness of onions, earthern flavor of bhindi and aromas of spices that went in. An absolute winner, all time!
Make it soon and send me the review.
Sonal