Chutney Cheese & Jam Herbs Tarts Platter with Taj Mahal Tea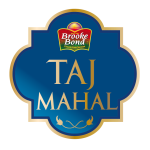 Disclosure – Chutney Cheese & Jam Herbs Tart Platter with Taj Mahal Tea is a sponsored post in compliance with FTC Requirements. It is a compensated post but the recipes and opinions are original by simplyvegetarian777.
Did you watch the fabulous match of the Champions Trophy Series, past Sunday? I am sure it was a lot of fun for all the cricket lovers. It was just the first weekend of soaring high cricket frenzy and there is more to come. Teams after teams will pitch against each other until one is declared the Champion and the others will try harder in the next series. If you haven't checked out the schedule of the ongoing series yet, then CLICK HERE!
The game of Cricket is catching up in States as well. I see so many college leagues formed lately in USA, that it is simply amazing. The Cricket fans create teams and practice & play locally, over the weekends, it's just so much fun! If you are not aware of the game of Cricket, then you must follow some college cricket in USA or may be join a local league to play and experience.
Meanwhile, as you indulge in the ongoing series, I will make sure that I keep throwing some good snack and dessert ideas at you like this Chutney Cheese & Jam Herbs Tart Platter with Taj Mahal Tea, to keep you and your guests entertained throughout these exciting matches all the way through to the Finals on 18th June.
Stay tuned here on simplyvegetarian777 and we'll ensure that regardless of which team wins, you shall always end up as the player of the day! Try these lip smacking recipes which compliment the rich flavor of the finest Assam Tea – Taj Mahal. The brand is also offering everyone an opportunity to win some amazing prizes, through the Wah Moments Sweepstakes running from 3 May 2017 to 30 September 2017.
Prizes
The Grand Prize

–

Trip to Hawaii for 2 people

and a Year's Free supply of Brooke Bond Taj Mahal Tea (12 Boxes)
Weekly Prize

– Tea Brewing Pot worth $220 and Six Month's Free supply of Brooke Bond Taj Mahal Tea (6 Boxes)
Complimentary

Willow and Gaana Subscriptions for all the participants
How to Win the Prizes ?
Follow and Like Wah Taj Moments on Facebook here – CLICK HERE. Click on the Learn Now Button, Answer a Simple Question, and that's it!
The question is updated everyday, and you can submit an entry everyday!! Keep Following and Keep Answering! The more you participate, better are your chances to win!!
Also, there is a store wide promotion going on with live games and sweepstakes, sponsored by Brooke Bond Taj Mahal in the local Indian Grocery Stores, across America.
For all the Dallas/Fort Worth Residents, do not forget to walk in to these stores on 10th, 11th, 17th & 18th June to win free Brooke Bond Taj Mahal Tea box and participate in Sweepstakes. Follow the post till the end, for more participating stores across USA.
Patel Brothers, Plano, Texas – 10th, 11th June and 18th June
India Bazaar #2, Valley Ranch, Texas – 11th June and 17th June
See you at the participating stores on the above mentioned dates.
Not only the cricket lovers, but each and every one of you, are in for a treat. Who knew that entertaining could be this easy, quick, convenient and delicious, especially when you are hosting a party with simplyvegetarian777 recipes. I promise that your guests will be vowed for sure and you will thank us for a wonderful evening, without sweating in the kitchen.
Combine this Chutney Cheese & Jam Herbs Tarts platter with Masala Naan Canapes and Samosa Buns by Molly . Some other snack ideas are Potato croquettes by Molly , Aloo ki chatpati kachori , Mozzarella Jalapeno Croquette and many more.
Pour some Piping Hot Brooke Bond Taj Mahal Chai and enjoy a weekend of cricket match and friends in comfort.
Here is how you can set your table with these delicious Chutney Cheese & Jam Herbs Tarts platter along with Brooke Bond Taj Mahal Tea. A tea which is elite in its class. It is rich and bold in flavor. Taj Mahal Chai is picked from the best Tea Orchards of Darjeeling, Assam. It is meant for the royal inside you. So when you are in the mood, treat yourself royally and chuck the mediocre out.
For Green Coriander & Mint Chutney recipe ——-> click here.
Chutney Cheese & Jam Herbs Tarts Platter with Taj Mahal Tea
Author:
Sonal Gupta @ simplyvegetarian777
Cuisine:
Indian Continental
Prep time:
Cook time:
Total time:
A delicious platter of savory an sweet tarts to entertain guests over game or any time. Easy and semi home made. Comes together in no time.
Ingredients
Ingredients for Chutney Cheese & Jam Herbs Tart Platter
Mini Fillo (phyllo) Shells/Cups – 15 count box. I used Athens mini fillo cups easily available in the grocery store's frozen section in desserts. You may use home made mini shells as well or make shells out of ready to bake pie dough or samosa patti.
Green Coriander & Mint Chutney – 2 tbsp. You may use Pesto in case you do not want chutney
Cheddar Cheese – ¼ cup, shredded
Pine nuts, toasted - 1 tbsp, optional
Peach Preserve / Jam / Jelly – ¼ cup. You may use any jam of your choice like strawberry, pineapple, fig or plum or apple or mango.
Rosemary, fresh twig – 1. You may use herb of your choice like mint, sage, lavender, etc. that contrasts or matches with the flavor of your jam.
Ingredients for Taj Mahal Chai
Water – 4 cups
Milk – ¼ cup
Brooke Bond Taj Mahal Tea Bags – 2 to 3, as strong or light as desired
Sugar or sweetener to taste
Instructions
Instructions for Chutney Cheese & Jam Herbs Tart Platter
Preheat the Oven at 375*F. Set a Baking tray on the kitchen counter.
Take a bowl and add chutney and shredded cheese to it. Mix lightly and set aside.
Take another bowl and add jam and finely chopped fresh rosemary or herb of your choice to it. Add 1 tbsp of warm water and dilute a little, if the preserve or jelly is tightly set. If it is already spreadable, then skip the water. Mix well and set aside.
Take the mini fillo shells from the freezer. Spread them out on the baking tray.
Fill half of the shells with Chutney & Cheese filling. Fill the rest half with Jam & Herb filling.
Bake it for 8-10 minutes till the cheese melts and jam looks glossy.
That's it. The wonderful appetizer to enjoy with family and friends is ready, in no time and with no effort.
You may garnish the chutney cheese tarts with some toastes pine nuts for added texture. Similarly, add some fresh herb on the top of jam and herbs tarts for more flavor, if desired.
Note – For detailed recipe in steps, refer to the picture below.
Instructions for Brooke Bond Taj Mahal Chai
Boil 4 cups of water and ¼ cup of milk in a sauce pan.
Once it comes to a boil, add the tea bags. Switch off the heat. Cover and let steep for 2 minutes.
Remove the tea bags. Pour the tea in tea cups. Add sugar or sweetener of your choice (if desired).
Enjoy a Hot Cup of flavorful Tea made with the best dark tea leaves of Darjeeling, Assam. I promise that once you are hooked to Brooke Bond Taj Mahal Tea, you will never go back to any other brand.
Pictogram of step by step prep of tarts
CAN'T MAKE IT  NOW? PIN IT FOR LATER!
The participating stores across USA for sweepstakes and free Brooke Bond Taj Mahal Give Aways are 
1.Cermak Produce – Naperville – Chicago – 11 June & 17 June
Tulsi Grocers- Schaumburg – Chicago – 10 June & 18 June
3.India Bazaar (West Plano) – Dallas – 11 June & 17 June
Patel Brothers (Valley Ranch) , Tx 75063 – Dallas – 10, 11 June & 18 June

INDIA CASH & CARRY (SF) – 16 June

New India Bazaar – SF – 11 June

INDIA CASH & CARRY – SF – 18 June

TRINETHRA – SF – 10 June & 17 June

Patel brothers – NJ – 10 June & 17 June

Subzi Mandi – NJ – 11 June and 18 June
Have a blast with your family and friends this summer in the good company of Brooke Bond Taj Mahal Chai and Chutney Cheese & Jam Herbs Tart Platter. May the match be full of 'Wah Moments' for all of you! Watch out this space, for more amazing ideas.
Sonal