Double Chocolate & Coffee Chewy Fudgy Brownie
As an Amazon Associate and member of other affiliate programs, I earn from qualifying purchases.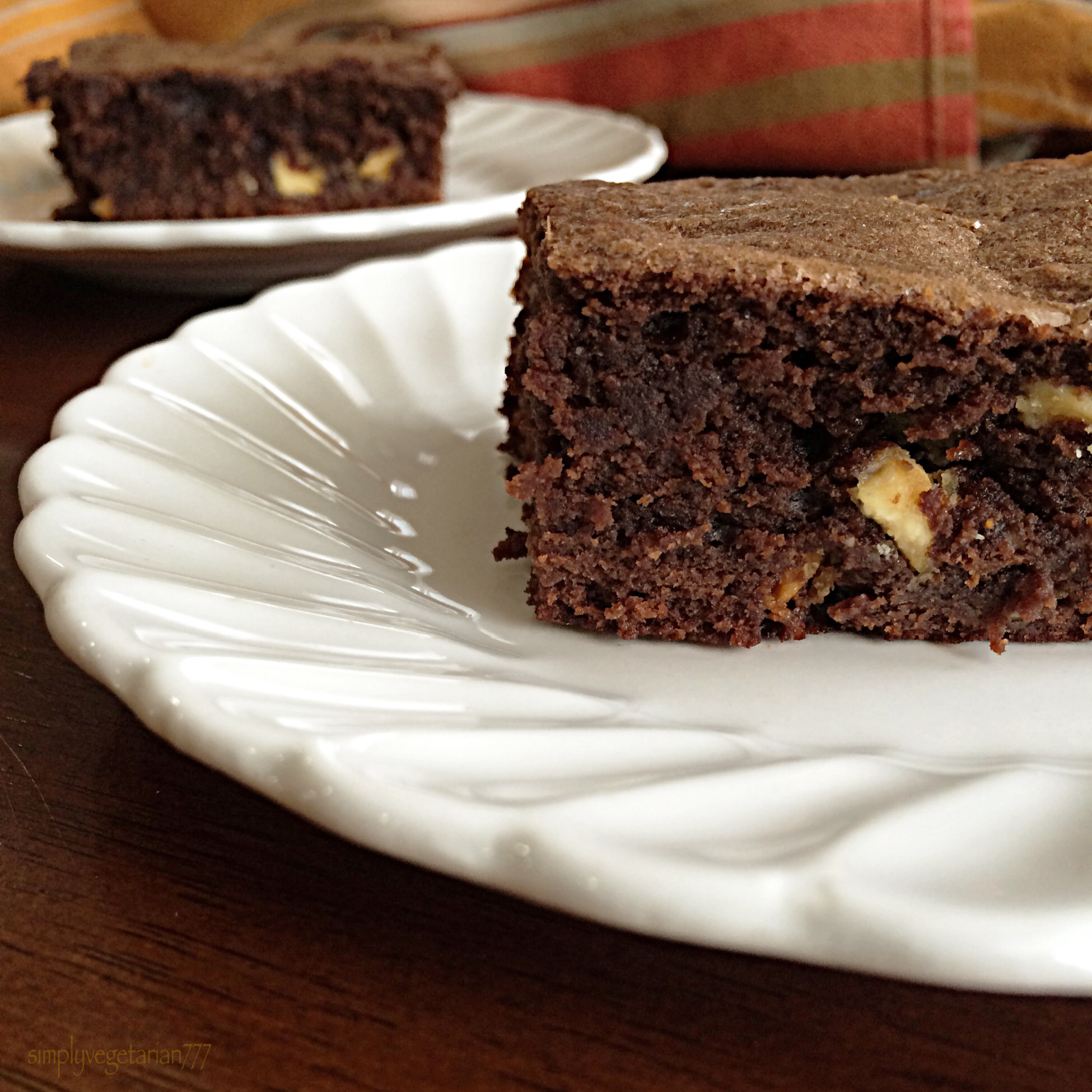 Brownie love bestowed on me pretty late! I started appreciating brownies much later. I know! I know! You are rolling your eyes at me! But it is what it is! 😀
I don't like cake textured brownies since I would rather eat a good cake instead of brownie. After trying different varieties, chewy ones stuck with me for better! The crumbs are dense and the taste lingers for longer.
Finally, found a good recipe and adapted it slightly. For original recipe, click here!
Double Chocolate & Coffee Chewy Fudgy Brownies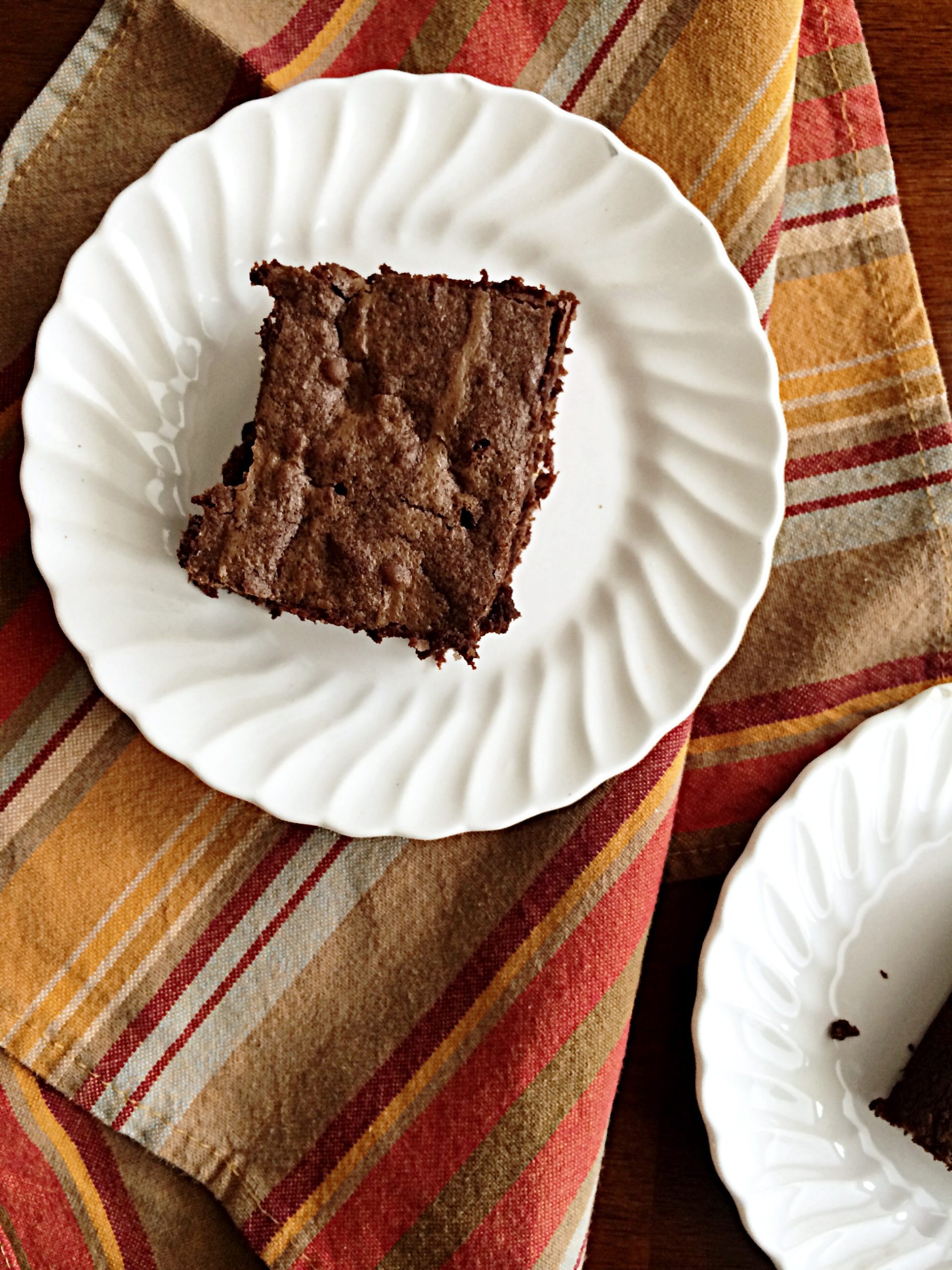 Kitchen Equipments Required
1 big bowl, 1 microwave safe bowl, a wore whisk, 9×9 cake pan, parchment or butter paper, a spreading knife, fork, sieve.
Ingredients
Semi sweet chocolate chips – 8 oz / 228gms
Salted butter – 1/2 cup / 115 gms
Sugar, regular – 1 cup / 200 gms
Eggs – 3 large
Vanilla extract – 1 tsp
All purpose flour – 1/2 cup+2 tbsp / 80 gms
Coco powder, unsweetened – 2 tbsp
Instant coffee powder – 1 tsp
Salt – a pinch
Semi sweet chocolate chips – 1/2 cup. I used white chocolate chips. Use any.
Method
Preheat the oven at 350*F. Line the cake pan with parchment paper.
1. Take the microwave safe bowl. Add butter and 8 oz choco chips to it. Microwave on high for 20 seconds. Take it out. Stir with a fork and microwave again for 20-30 seconds till it is warm enough. Take it out. Mix well with fork. Transfer to the big bowl. Set aside to cool for 2 minutes.
2. Now add sugar to the butter chocolate mixture. Whisk it well with wire whisk until well incorporated, for a minute.
3. Start adding eggs to it, one at a time. Whisk them in until blend well. Add vanilla essence and stir well.
4. Sift the flour, salt, coco powder and coffee powder through sieve in the bowl. Use the whisk and incorporate everything together. Add chocolate chips to it and stir again. It is a very tight batter.
5. Pour this batter in the pan. Spread with the spreading knife evenly.
6. Bake for 40-50 minutes. The original recipe calls for 30-35 minutes baking. But mine took 45-50 minutes. Check after 30 minutes. Bake till the wooden tooth pick comes out clean with little crumbs.
Note – it was fantastic when eaten warm but the real chewy texture kicks in once it is restored to the room temperature.
Bake this super easy and yummy brownie this weekend for the family and have some chcolate love!
I made this brownie minus the coffee and choco chip but added a cup of chopped walnuts. It tasted awesome!
Sonal