Eggplants in Panch Phoron (Bengali Spice Mix)
As an Amazon Associate and member of other affiliate programs, I earn from qualifying purchases.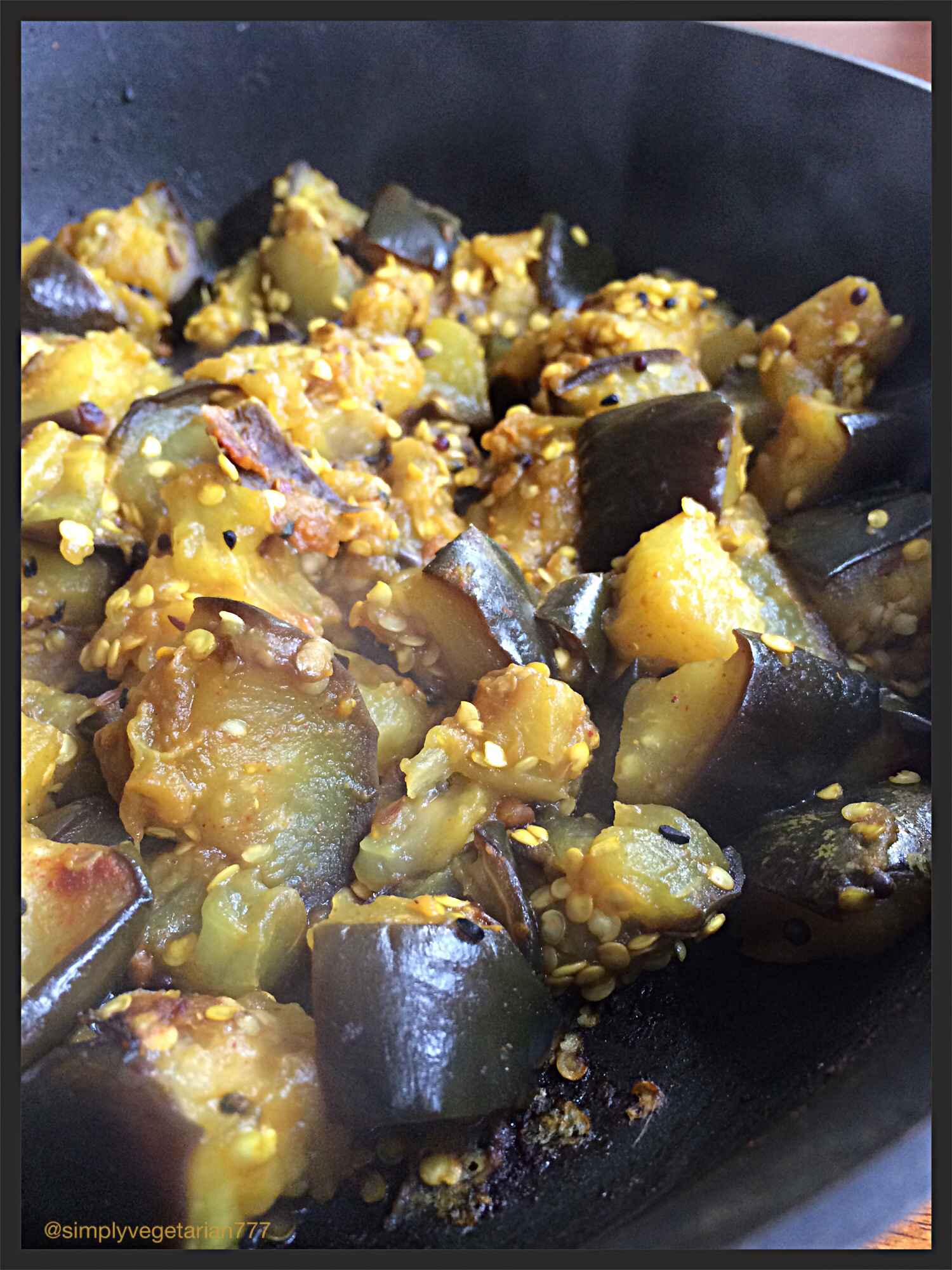 Bengali cuisine from Eastern India is an unknown zone to me. I claim to have tried and tested many cuisines but there still are few cuisines from my own country which have not been dared yet but were always under my radar. I eat everything but when you cook for the family, some totally different cuisines can sometimes ramble the other folks.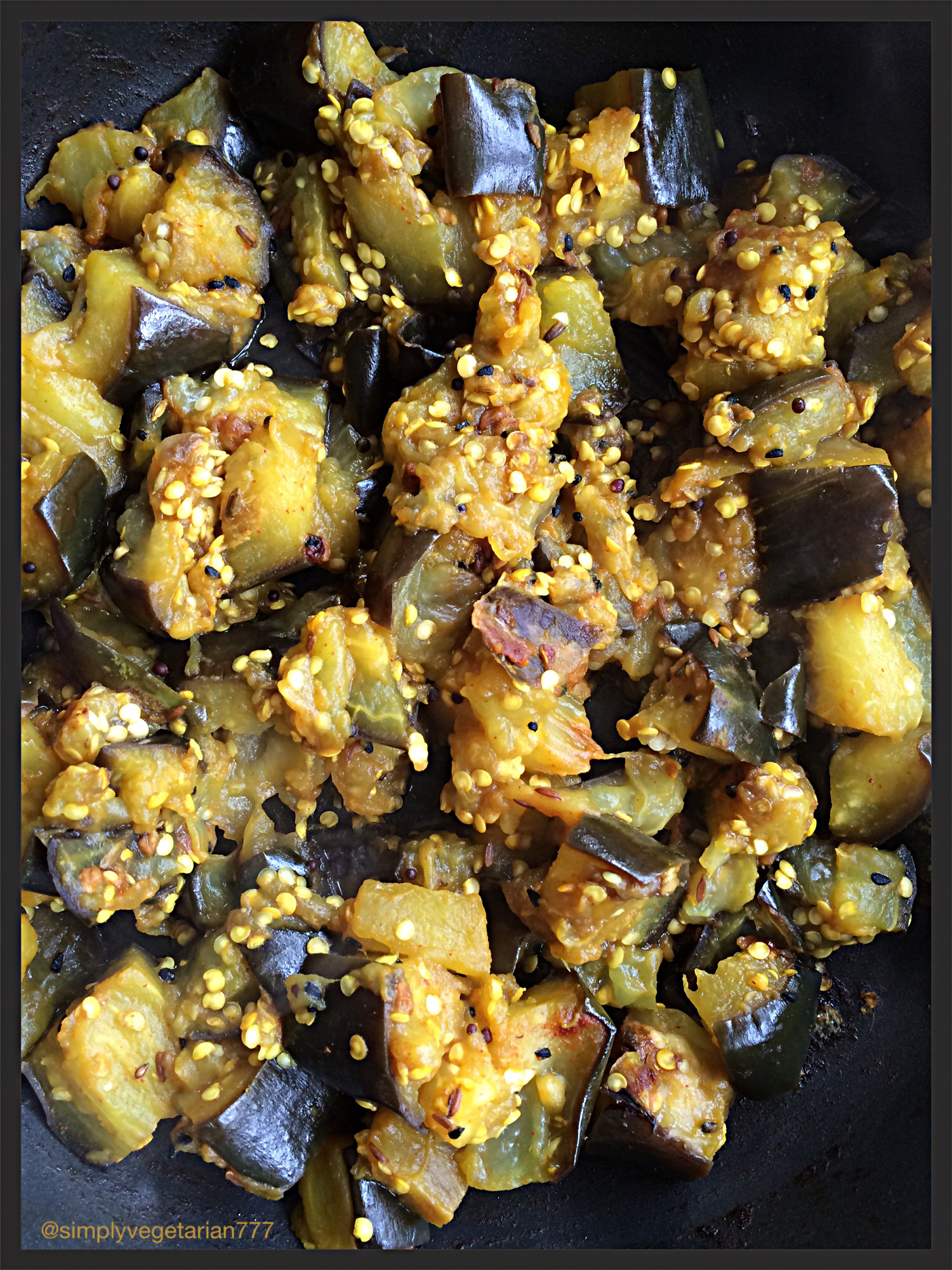 Anindita of Acbistro is a good friend and a very versatile cook/home chef. Her strength is Bengali Cuisine. Such gorgeous meals she churns out from her milk that I am often left in awe. Not 1 or 2 dishes but the whole spread of 8-10 different things in one platter! Isn't that awesome? So yesterday, I mustered my courage to venture in a region unknown and I came out as a winner with big beaming smile. The family loved it. Aanya, Myraa, Amit and ofcourse I… All of us :). Amit just rolled the Veges in a roti and ate like a roll and he doesn't do that often :).
I made Dam Aloo in Black pepper from Andy's blog without any alteration. The dish is called Kalo morich aloor dum – Potatoes cooked in black pepper paste. For the recipe just click on the blue printed text with the recipe name ! Another addition to making Dam Aloo. A must try fab recipe :).
I can't write about the Bengali cuisine in detail yet. Still exploring. But I can say, a simple and flavorful cuisine. Mustard oil is mainly used for tempering. Another important spice blend is called Panch Phoron, where panch is 5 and phoron is spices.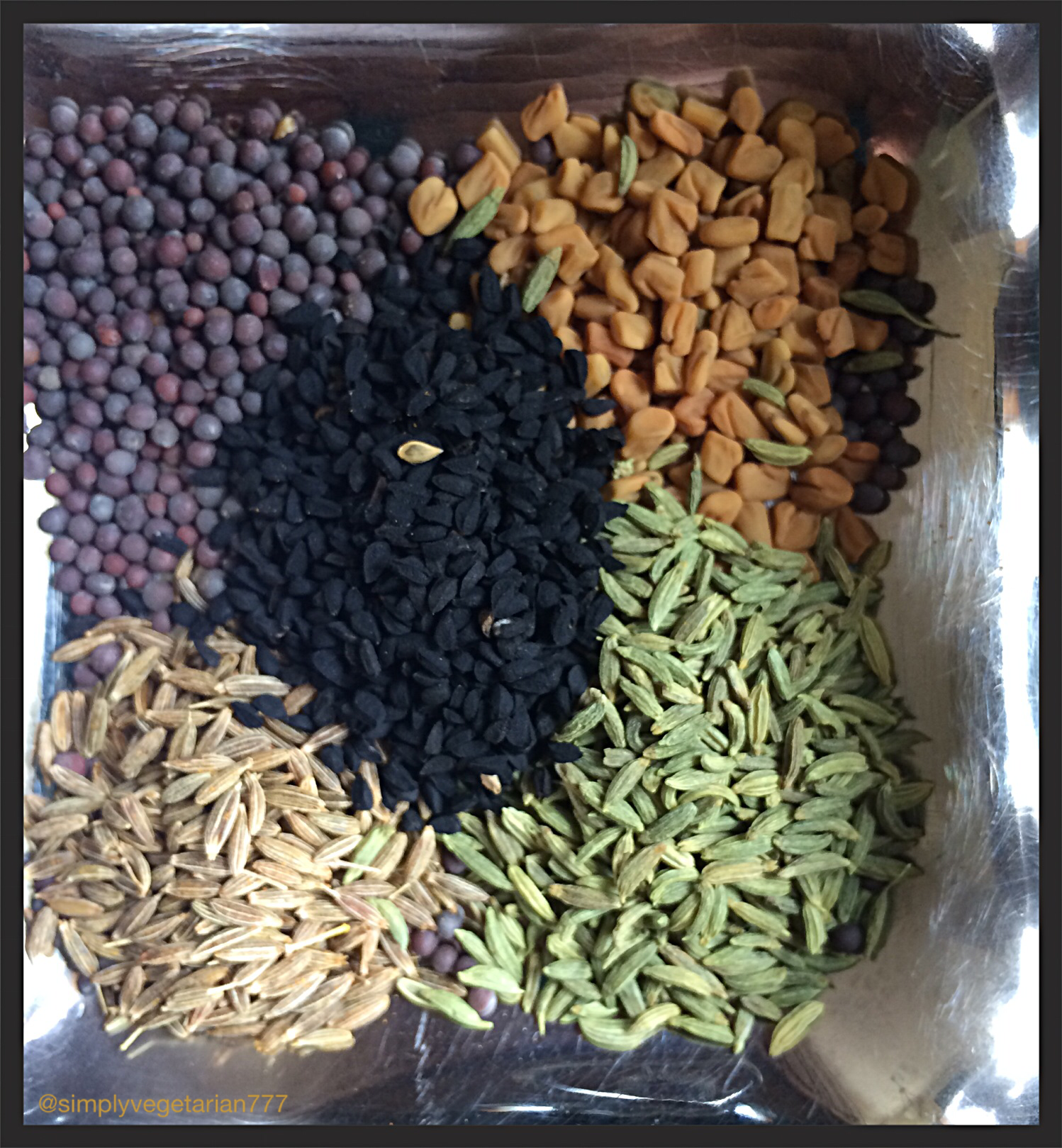 I have made as small portion of the slice blend and stored in a bottle!

Here is how you do it ! (Courtesy : Ritu Patnaik Mohanty and Anindita Chakravarty Bhattacharya)
Fennel Seeds : 1 tbsp
Celery seeds / Randhuni : 1 tbsp . I didn't have any so I used black mustard seeds.
Cumin seeds : 1 tbsp
Nigella seeds / Kalonji : 1 tbsp
Fenugreek seeds / Methi dana : 1 tbsp
That's it! Just mix them up together and use when required. No roasting. No grinding.
Now Eggplants in Panch Phoron.
Serves : 4
Kitchen Equipments Required : Non stick or hard anodized pan with lid, stirring spoon, chopping board and knife.
Ingredients :
Eggplant : 1 big (the one we use to make bharta). Washed and cubed.
Mustard oil : 2 tsp. you may use regular cooking oil too but the taste wouldn't be authentic.
Panch phoron : 1&1/2 tsp
Red chili powder : 1/4 to 1/2 tsp
Salt to taste
Method :
Heat oil in pan thoroughly.

Add panch phoron spice blend on low flame Once it crackles, add the red chili powder and chopped eggplants. Stir well in the spice blend. Season with salt. Add 2 tbsp of water.

Cover and cook till eggplants are cooked and not mushed, for about 8-10 minutes.

The eggplants are done. That's it! Such an easy and soulful dish.
Serving suggestion : It can be served with Roti/Chapati and or Rice. Tastes awesome :).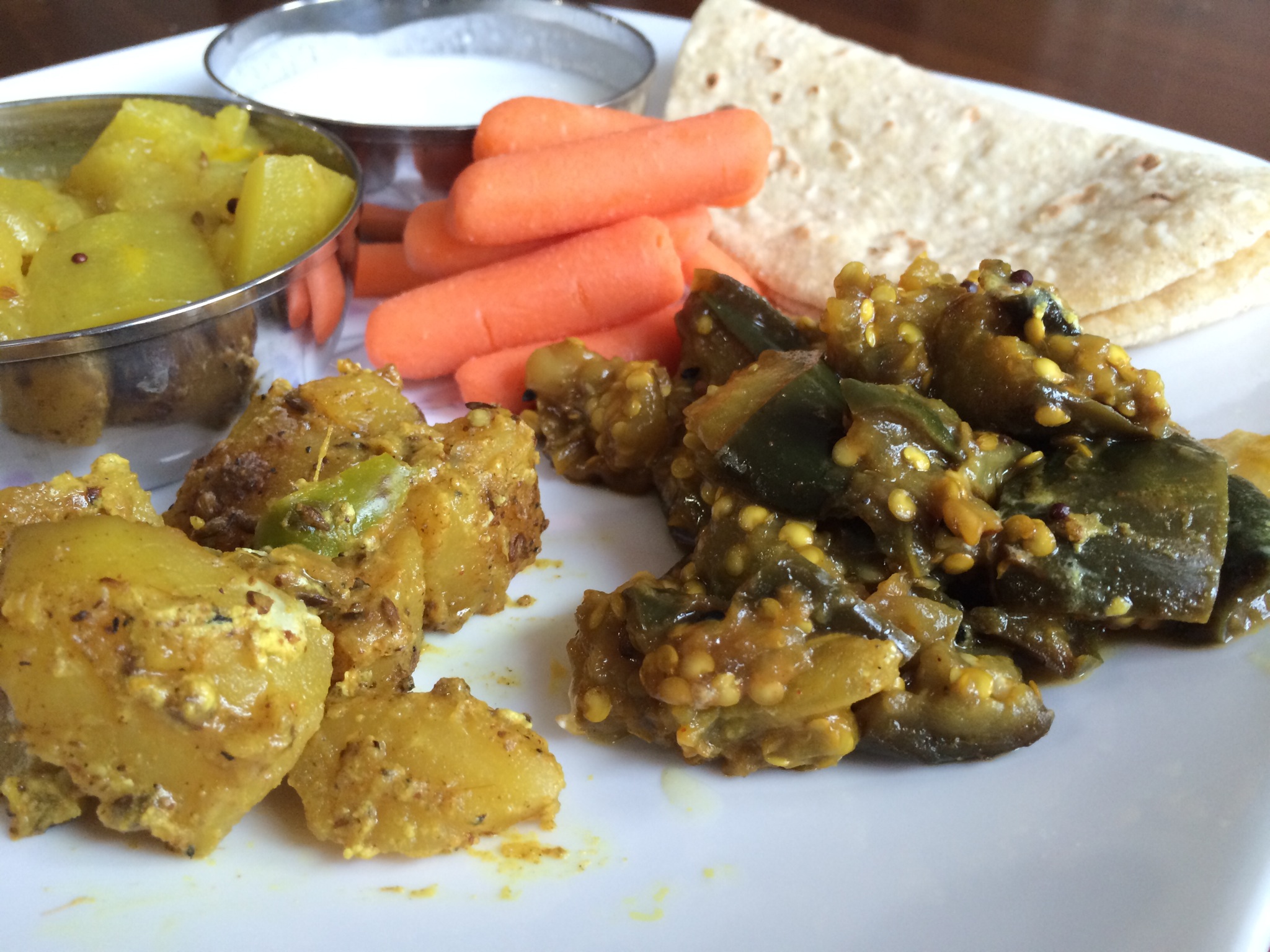 This is my plate from dinner yesterday. Alor Dam, eggplants in panch phoron, lauki, yogurt, carrots and roti.