Honey Chili Lime Noodles
As an Amazon Associate and member of other affiliate programs, I earn from qualifying purchases.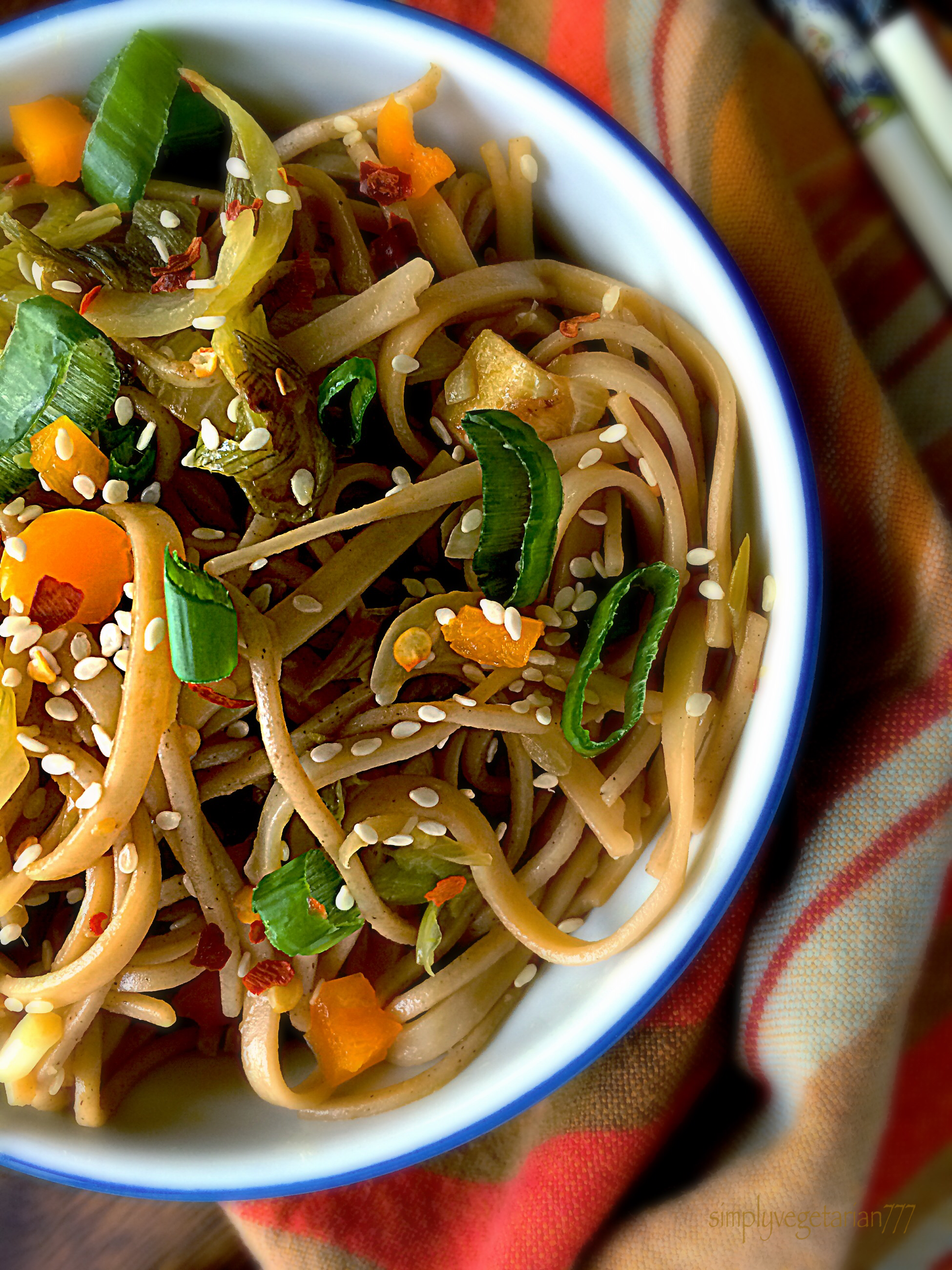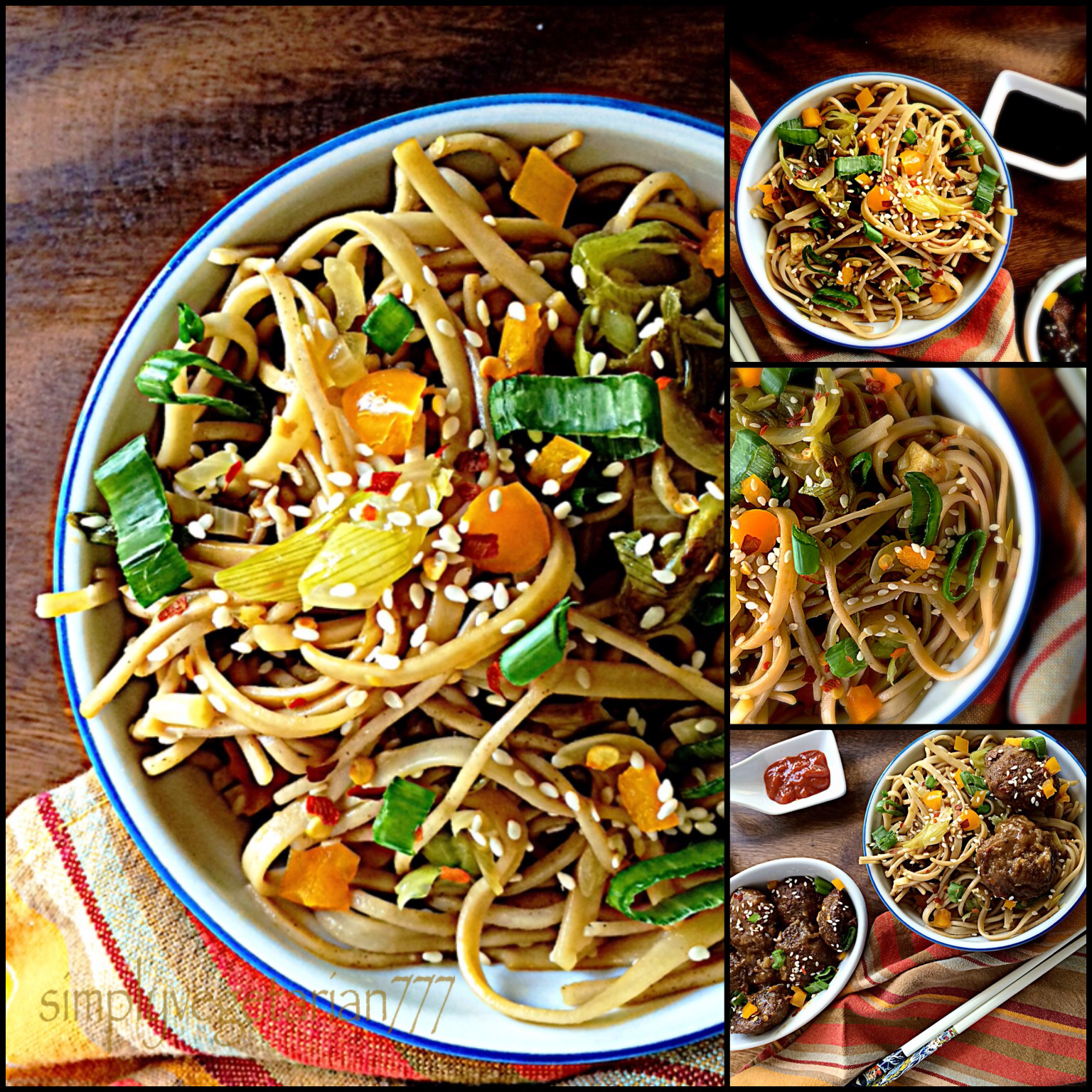 Noodles are the love of my life!  Like it or not, I can eat, breathe, sleep, walk, talk, etc. etc. on noodles! Honey Chili Lime Noodles brought the best out in the noodles family.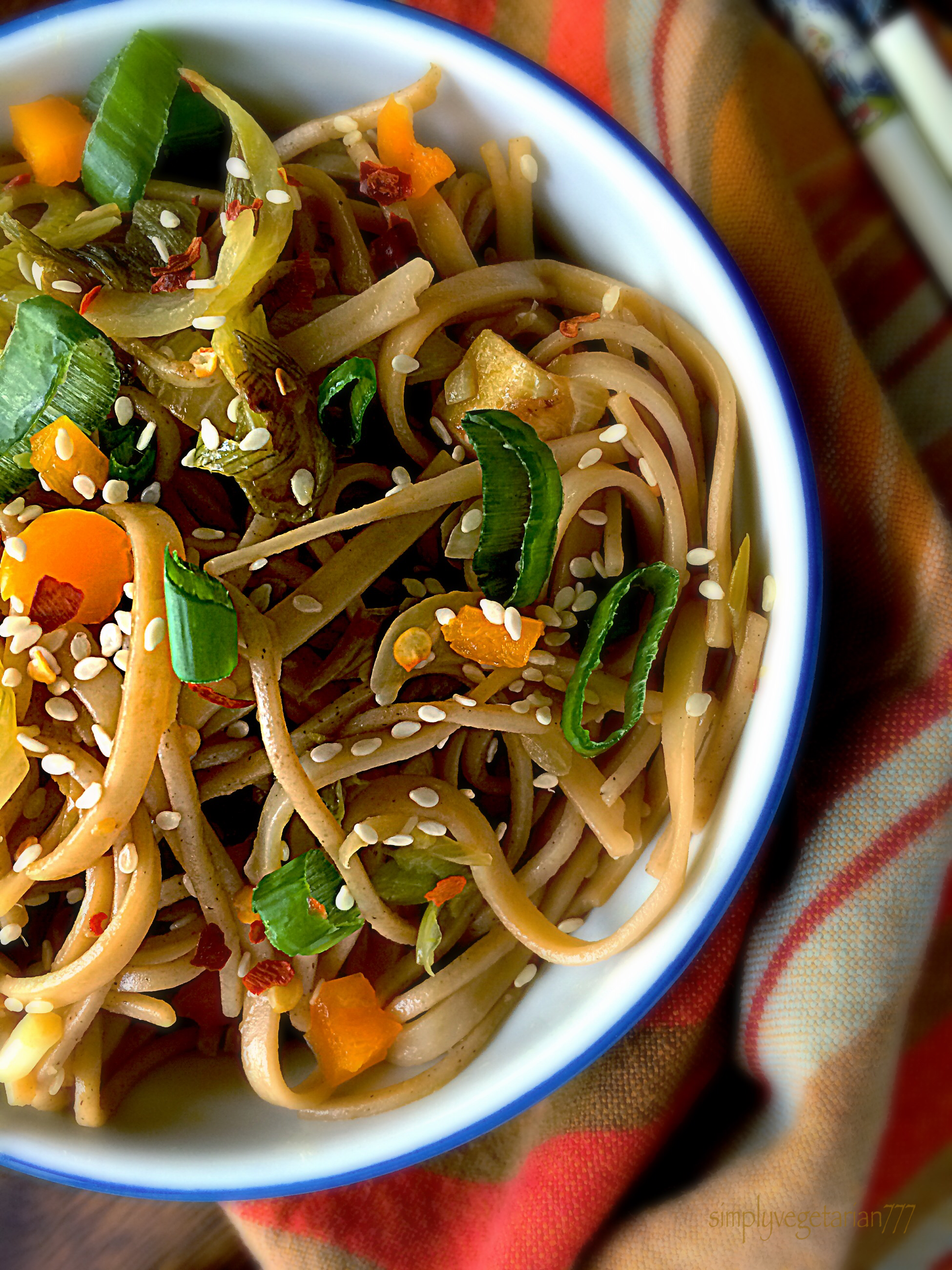 I have recently developed liking to Soba and Udon Noodles, which are Japanese origin. These are much healthier options as they are buckwheat (Kuttu) and whole wheat noodles. The recipe that I have created can be created with any kind of sturdy noodles. Use egg noodles or the noodles of your choice, the taste is going to be super awesome! It's indulging and so beautifully flavored!
This is how I made it!
Honey Chilli Lime Noodles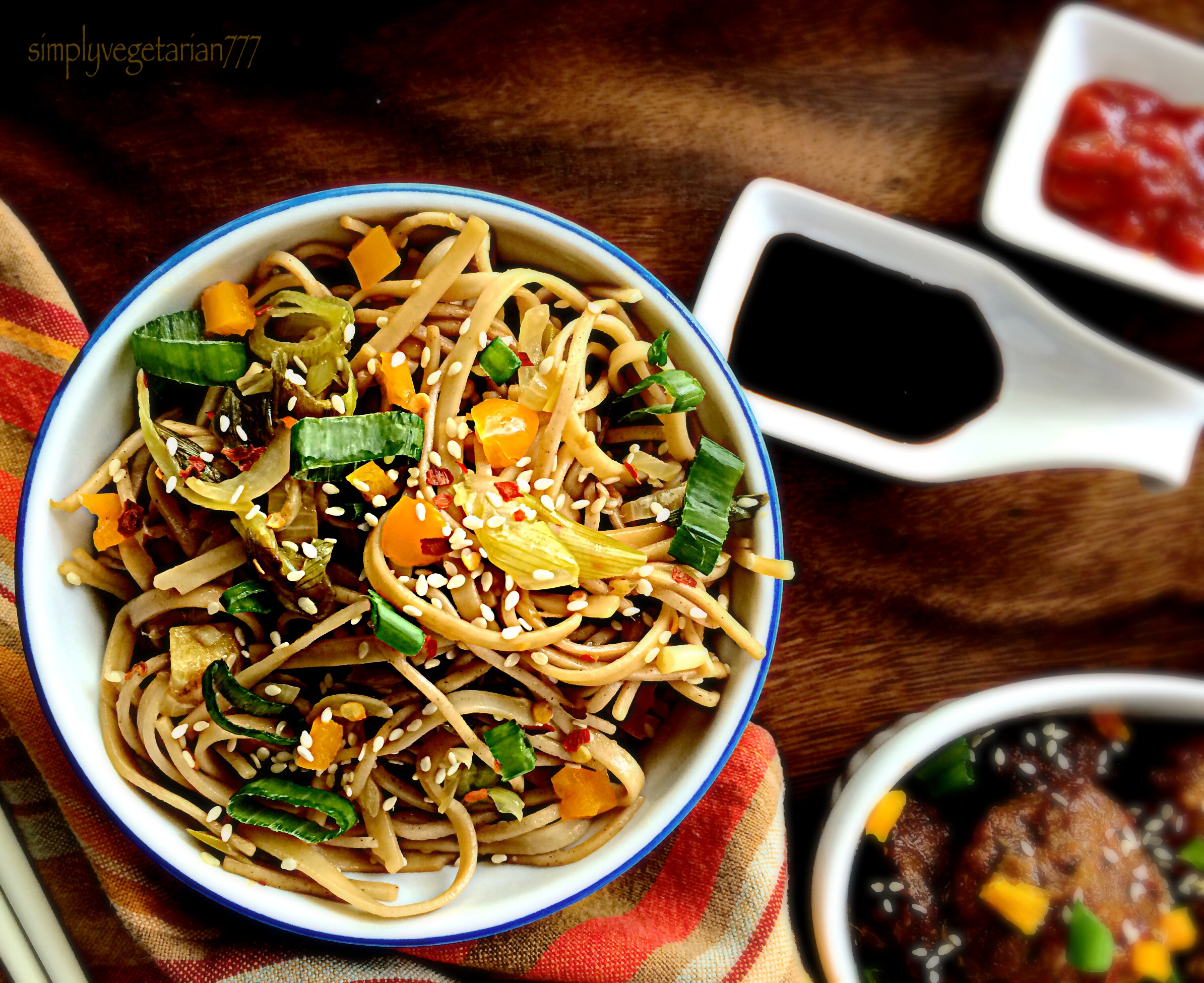 Kitchen Equipments Required 
Chopping board, knife, broad sauté pan(non stick or hard anodized preferred), stirring spoon, a cup or bowl, a fork.
Ingredients
Noodles – 2 cups cooked, compactly packed to measure. Use noodles of your choice. Angel hair spaghetti works well in this recipe.
Garlic – 1 tbsp, minced fine
Ginger – 1 tsp, minced fine
Green onions / scallions – 1 cup chopped fine and measured compactly. Include both the white and green parts.
Sesame Oil – 1/2 tbsp
Oil – 1 tsp
Soy sauce – 2 tsp
Rice vinegar – 1 tbsp. You may use Distilled vinegar too.
Honey – 1 tbsp
Chilli flakes – 1 tsp or to taste if you like more spicy.
Lime or lemon juice – 1&1/2 tbsp
Sesame seeds – 1 tsp, toasted
Bell pepper – 2 tbsp, colored, optional
Salt and black pepper to taste
Method
1. Take the cup or the bowl. Add sesame oil, vinegar, soy sauce, chili flakes, honey, lemon/lime juice to it. Stir well with fork. Set aside.
2. Heat oil in the sauté pan. Add ginger garlic and sauté for few seconds on medium flame.
3. Now add the chopped scallions and colored bell pepper to the pan. Sauté on high for 2 minutes. Reserve some green part of the onions for garnish.
4. Add cooked noodles and the sauce prepared in the cup together to the pan. Toss well on medium heat for a minute. Sprinkle with toatsed sesame seeds.
5. Serve it warm with some soy sauce and hot sauce on the side. It goes very well with Veg Manchurian in Hot Garlic Sauce.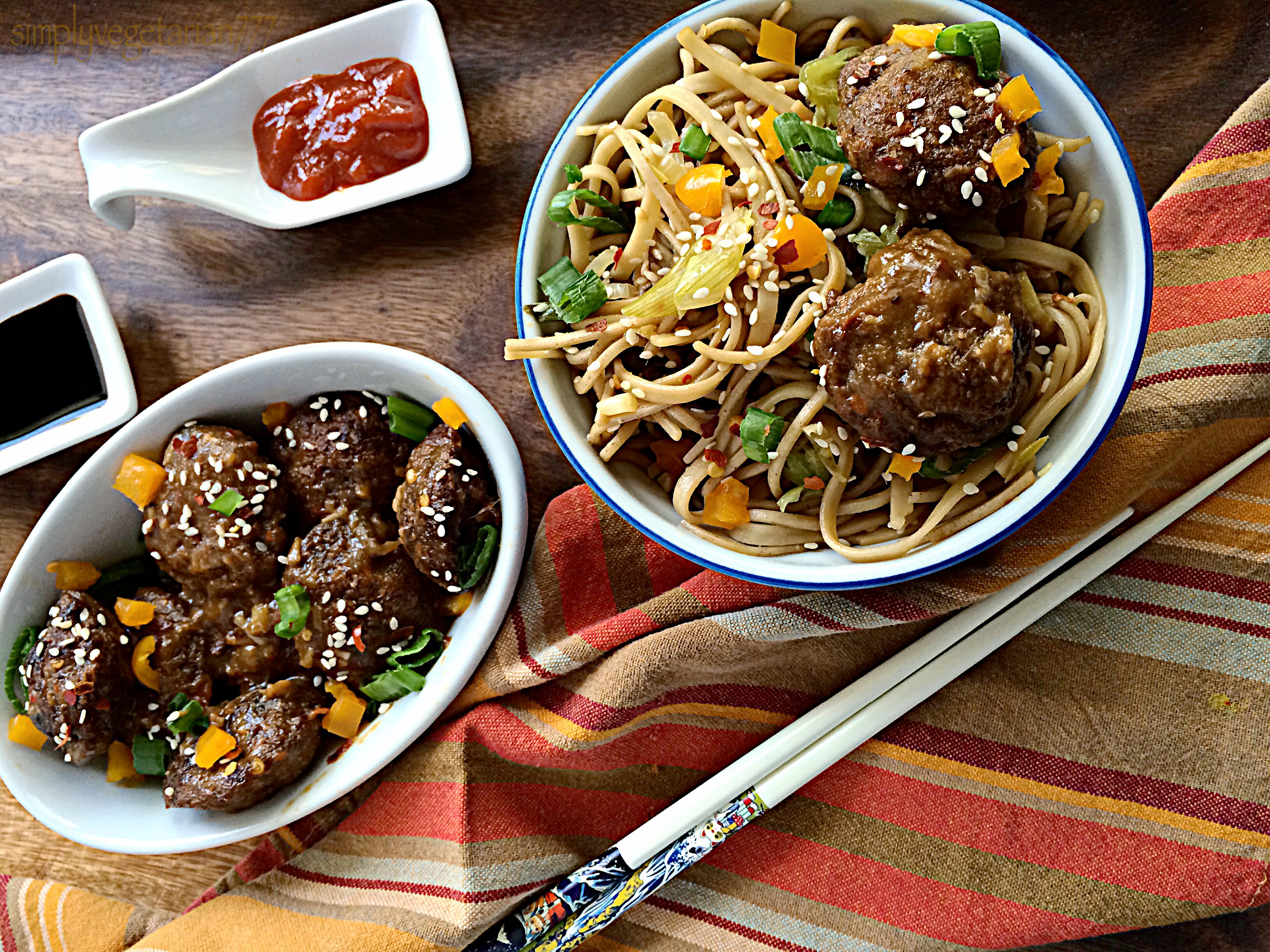 Make this super easy and super yumm recipe this weekend and enjoy with family and friends.
Notes – You may adjust the honey, lime, soy and chili to your personal taste. These are moderately spiced. You may make them more spicy or less as per your family's taste.
Sonal