Jal Jeera / Mint Cooler – Diabetes Friendly Thursdays
As an Amazon Associate and member of other affiliate programs, I earn from qualifying purchases.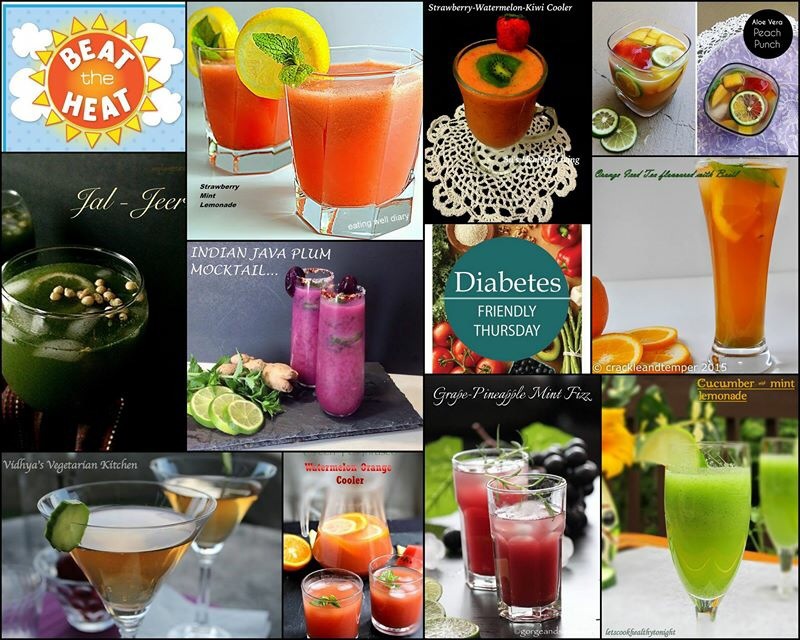 Creating Recipes with a Cause! I am a proud DFT blogger. To learn about DFT, read this link! To view more DFT recipes, click here!
Sipping on some Diabetic Friendly Mocktails and Coolers with Team DFT!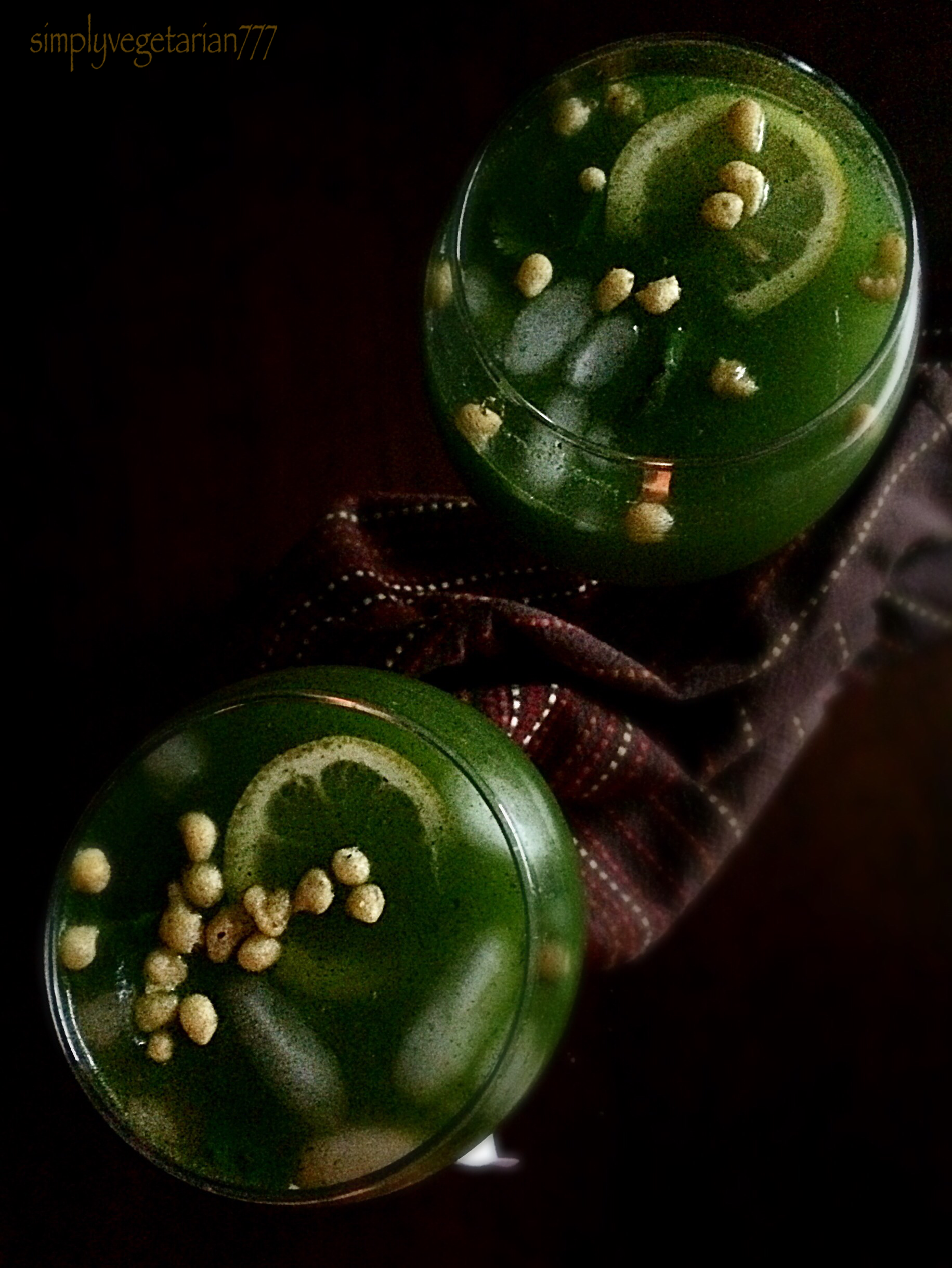 Jal Jeera or Mint Cooler or if I call it Virgin Mojito, is quite an ethnical drink from the simmering hot summers of India. Not only this drink is cooling, it is a great digestive as well. During older times, when sodas, ready made squash and juices were not available, ladies of the house used to make such drinks and store in clay pots for cooling.
For the benefits of main ingredients on diabetes, used in the dish, please refer to the Foot Notes!
This drink has mint and cilnatro/coriander leaves which are known for their cooling and digestive properties. The cumin seeds and fennel seeds add to the properties of the drink. The best part is that it is alcohol free and detoxifying. Though it is available in the market these days in powdered form but you can't beat a freshly made Jal Jeera at home.
This is how it is made.
Jal Jeera / Mint Cooler
Servings: 4
Difficulty: easy
Blender, grinder, chopping board and knife.
Ingredients
Mint leaves – 3/4 cup, washed, picked and packed
Cilantro / corinader leaves – 1cup
Ginger – a small piece
Lemon juice – 4 tbsp
Dry Mango powder – 1&1/2 tsp
Cumin seeds – 1&1/2 tsp, roasted light
Fennel seeds – 1/2 tsp
Black pepper corns – 1/2 tsp
Black rock salt – 1 tsp or to taste
Water – 3 tbsp
Method
1. Take the grinder and make a fine powder of cumin seeds, fennel seeds, black pepper corns. Take it out and add dry mango powder and rock salt to the spice mix. Mix well.
2. Take the blender and add mint leaves, cilantro leaves and the ground spice mix along with lemon juice and ginger and 3 tbsp water to it. Blitz till you receive a fine paste.
3. Divide this paste into 3-4 small 6-8 oz glass. Top with chilled water and ice cubes and check for salt and lemon and adjust accordingly.
4. The Jal Jeera is ready to be served.
Notes
1. You may make the paste in bigger quantity and freeze in ice cubes. Use as required. It is good in refrigerator for 4-5 days, without loosing flavors.
2. Some people add tamarind pulp too in this drink. It is an option if you want to add.
3. You may top with 1/2 tsp of boondi (fried gram flour balls) for that extra crunch. It is fried so don't over indulge.
Taking these to Angie's Fiesta Friday, co-hosted by Loretta and Caroline
—————————————————–
Foot Notes
Cilantro/ Coriander leaves – Cilantro is a power-packed flavor enhancer that contains an eye-popping amount of phytonutrients, including borneol, carvone, camphor, elemol, geraniol, and linalool, among the most prominent. It also contains popular flavonoids, such as quercetin and apigenin. Along with such incredible antioxidant potency, cilantro contains active phenolic compounds and is nutritionally dense in dietary fiber, manganese, iron, and magnesium. With such an impressive array of healthy properties, it's no wonder that cilantro has been used as a digestive aid, an anti-inflammatory, an anti-bacterial agent, and as a weapon in the fight to control blood sugar levels, cholesterol, and unwanted, lethal free radical production.
Mint – Peppermint may help diabetics because it improves the flow of bile, especially when fatty meals are eaten and therefore aids digestion. The gut motility in diabetics is sometimes slow, a condition called gastroparesis. As a result, food stays in the stomach longer, suffers fermentation and causes bacterial overgrowth. Fermented foods and intestinal bacteria are responsible for excessive gas, manifested as bloating, flatulence and abdominal cramps. Peppermint helps relax the digestive tract's muscles and relieve the excessive gas.
Cumin seeds – Modern scientific research indicates that therapeutic doses of cumin may have an effect on blood sugar levels, especially in people with diabetes. Talk to your doctor about the benefits and drawbacks of using cumin.
—————————————————
Disclaimer

I am not a nutritionist or dietician. My knowledge and information is based on my research and reading from different resources. Please consult your doctor or dietician before making any changes to your diet.
—————————————————
Other Mocktails and Coolers by DFT Team!