Masala Makhana
As an Amazon Associate and member of other affiliate programs, I earn from qualifying purchases.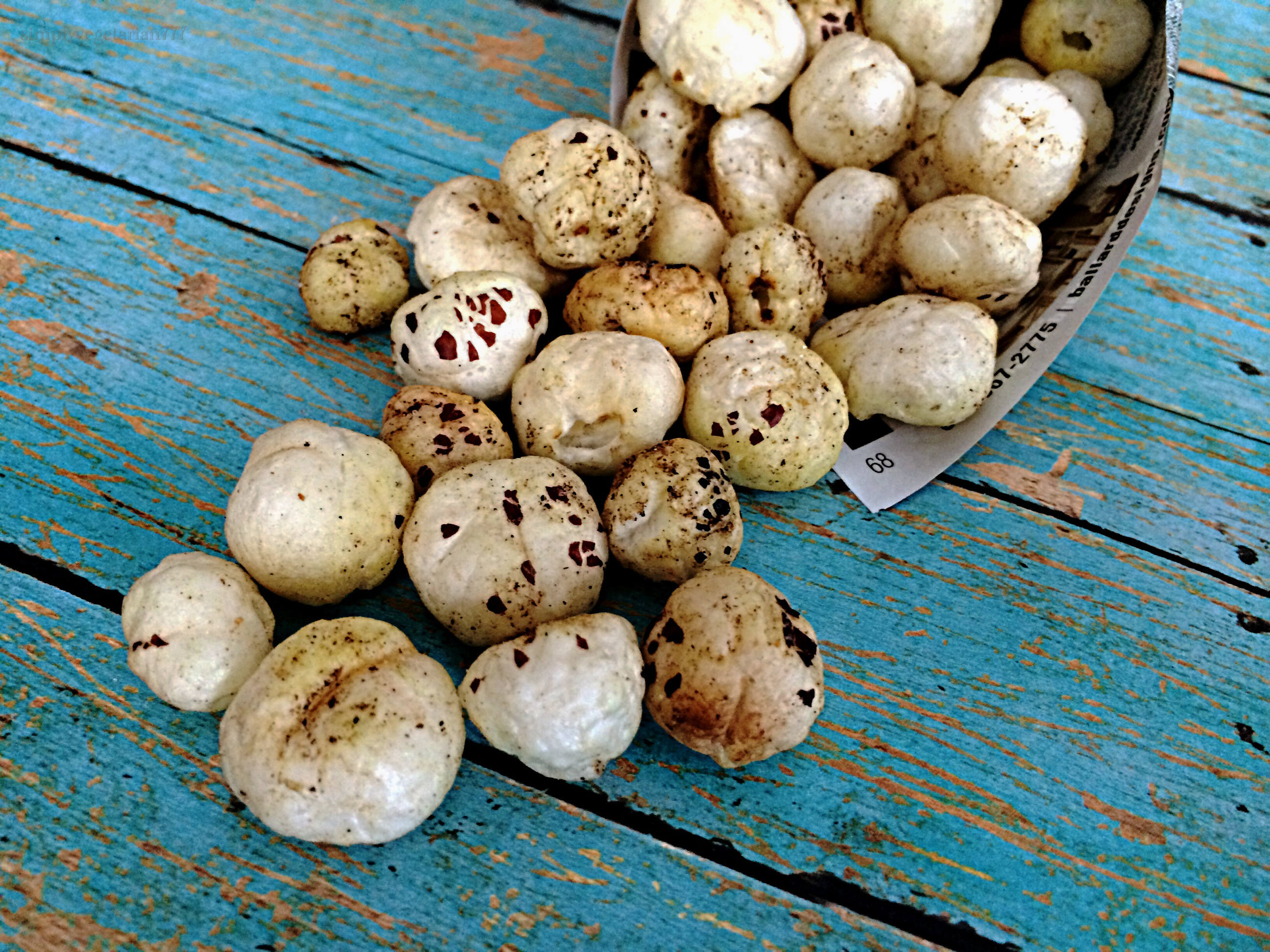 Makhana is called Foxnuts in English. It is actually not a nut but is derived from the stem of the lotus flower. Can you believe it?
Here are the Health Benefits of Makhana.
Source – manjumakhana.com
1. Lotus seeds benefit the spleen, kidney, and heart.
2. The seed also has calming properties that alleviate restlessness, palpitations, and insomnia.
3. It is also rich in calcium.
4. It regulates blood pressure , relieves numbness and aching near waist and knees.
5. It is Suitable for arthritis, helps fighting impotency and premature aging. Makhana is very useful for women during and post pregnancy period.
6. It is also helps your respiratory system, veins and digestion.
7. Popped makhna cotains almost 12% of protein! (excellent especially for vegetarians!)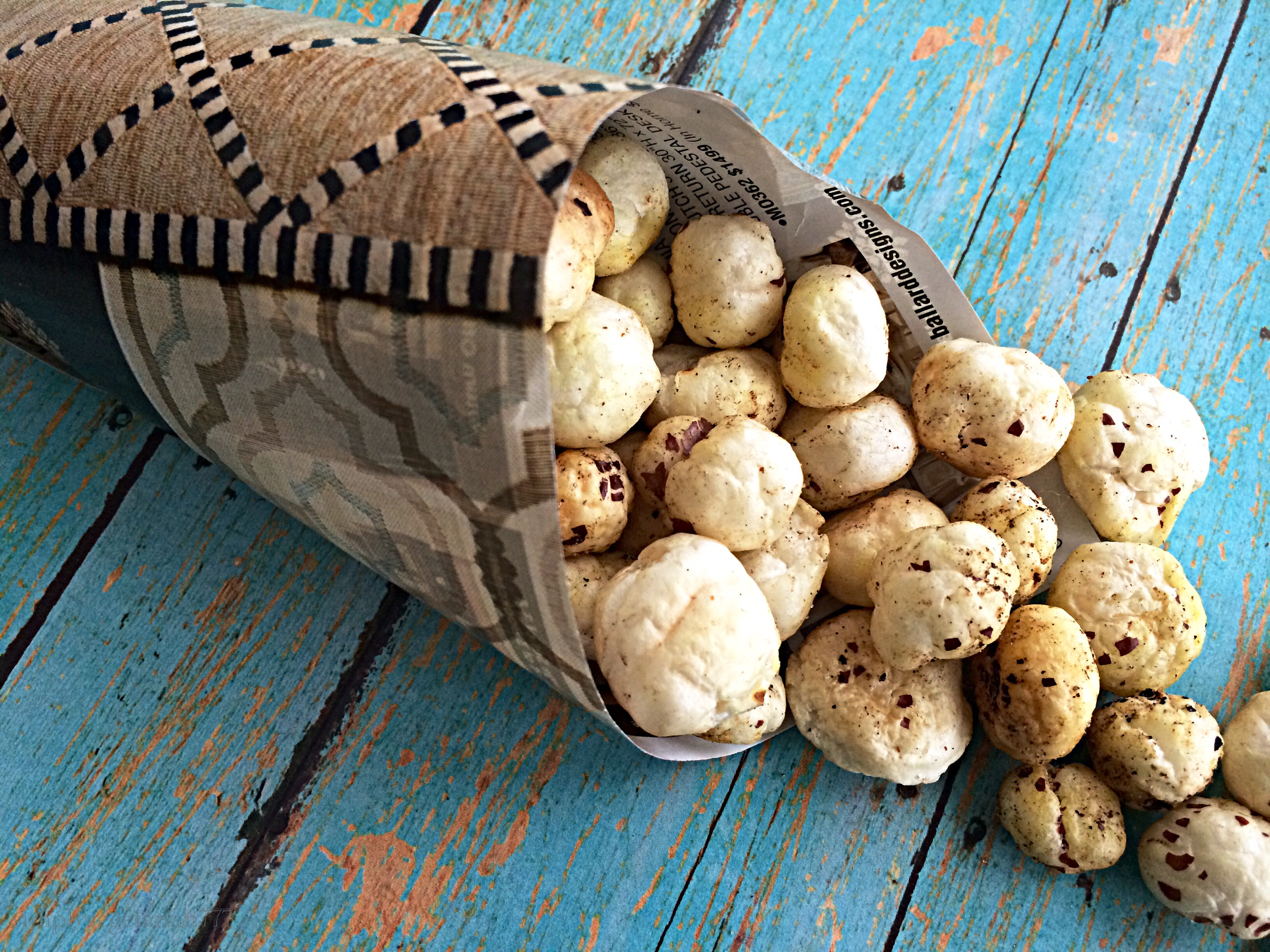 I have these as regular snack option for my kids, sautéed in ghee and sprinkled with pink Himalayan salt and black pepper. A perfect option as compared to buttered popcorn. Crunchy, filling and nutritious.
The other day, Amit was craving for something spicy and tangy at te same time. Typical Indian munching flavors. So, I did this quick spin on my regular recipe. I am not going to mention a recipe with measured ingredients today but an idea of spices that I used and you could use too, as per your taste.
Ingredients
Phool Makhana / Foxnuts – 2 cups approximately
Ghee – 1 tbsp
Garam Masala
Amchur / Dry Mango Powder
Black pepper powder
Red chili powder
Salt or Himalayan pink salt to taste
Method
1. Dry roast the Makhanas till they are crunchy on low flame, for about 7-8 minutes.
2. Heat ghee in another small pan. Cool it a bit. Add the spices to it. Add this ghee tempering on top of the Makhanas and toss well.
3. Eat them warm. They are a just out of this world delicious.
4. You may store them at the room temperature in a closed lid jar, when they cool completely.
Another Holi idea for quick snacks!
Enjoy!
Sonal