Methi Pyaaz ki Kadhi
As an Amazon Associate and member of other affiliate programs, I earn from qualifying purchases.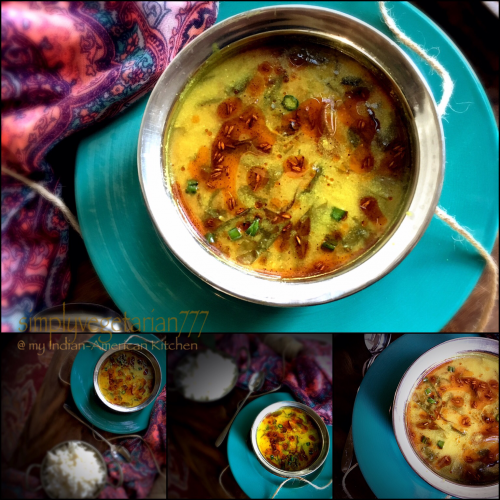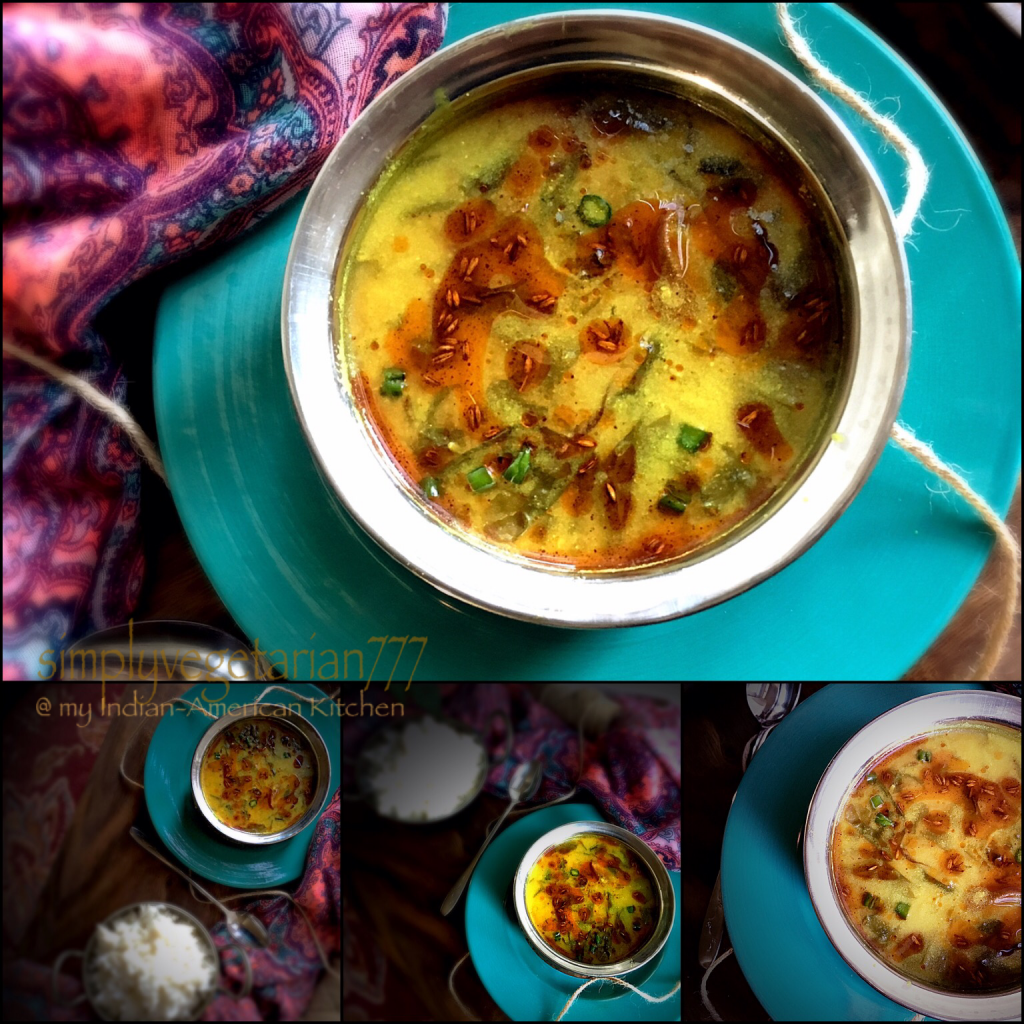 Kadhi is our family favorite! Kids, Amit, both sides of the family – all the people in the family are ardent fan of this dish.
Every region of India has a different version of Kadhi, which is made with besan (chickpea flour) and sour yogurt. Yogurt is kept at room temperature for 10-12 hrs and then used to make kadhi. The North Indian style kadhi is sour, where as the state of Gujarat enjoys sweet kadhi which is quite different from this version. Another important ingredient in any kadhi is Methi Dana which is also known as Fenugreek seeds. These add a distinctive flavor and good nutrition to kadhi.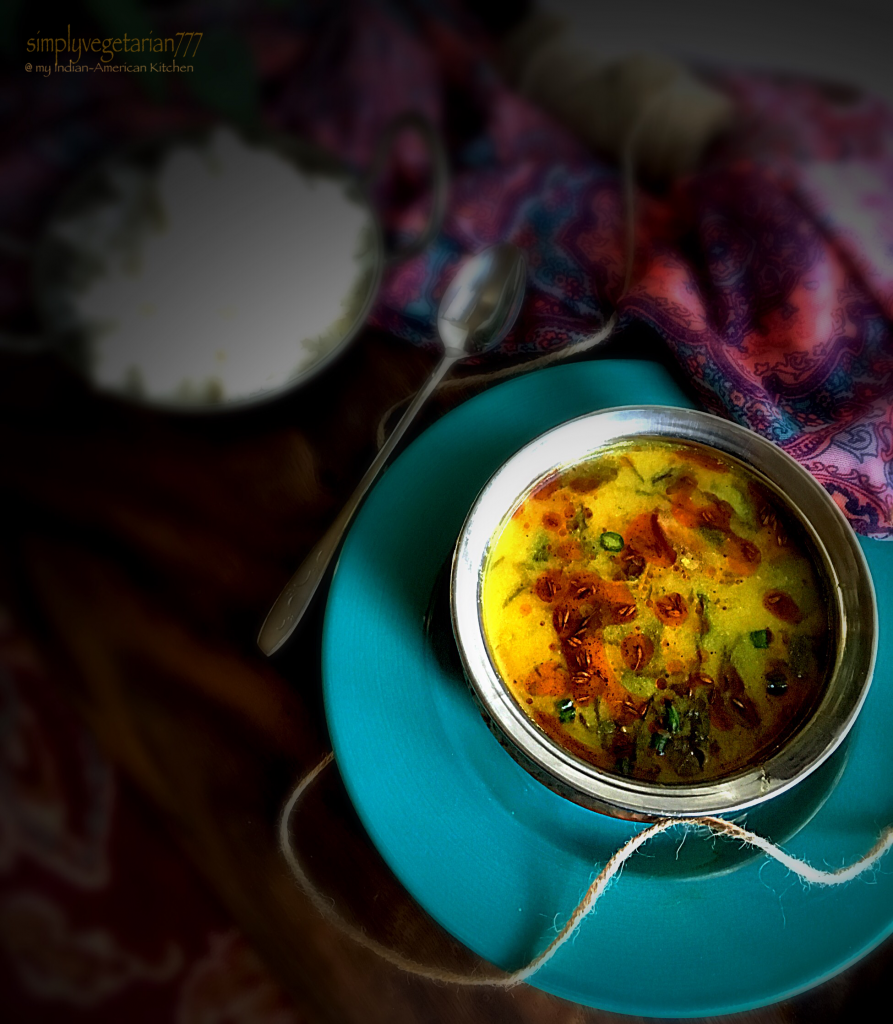 My mum used to make kadhi with different seasonal greens often. Sometimes she used palak (spinach) and sometimes methi. Her kadhi was light, rightly flavored and filled with good nutrition. I remember, when younger, I would drink bowls of it! Golden nectar of goodness which drenched the heart and soul with warmth.
This is how I made it!
Methi Pyaaz ki Kadhi
Servings: 8-10
Difficulty: easy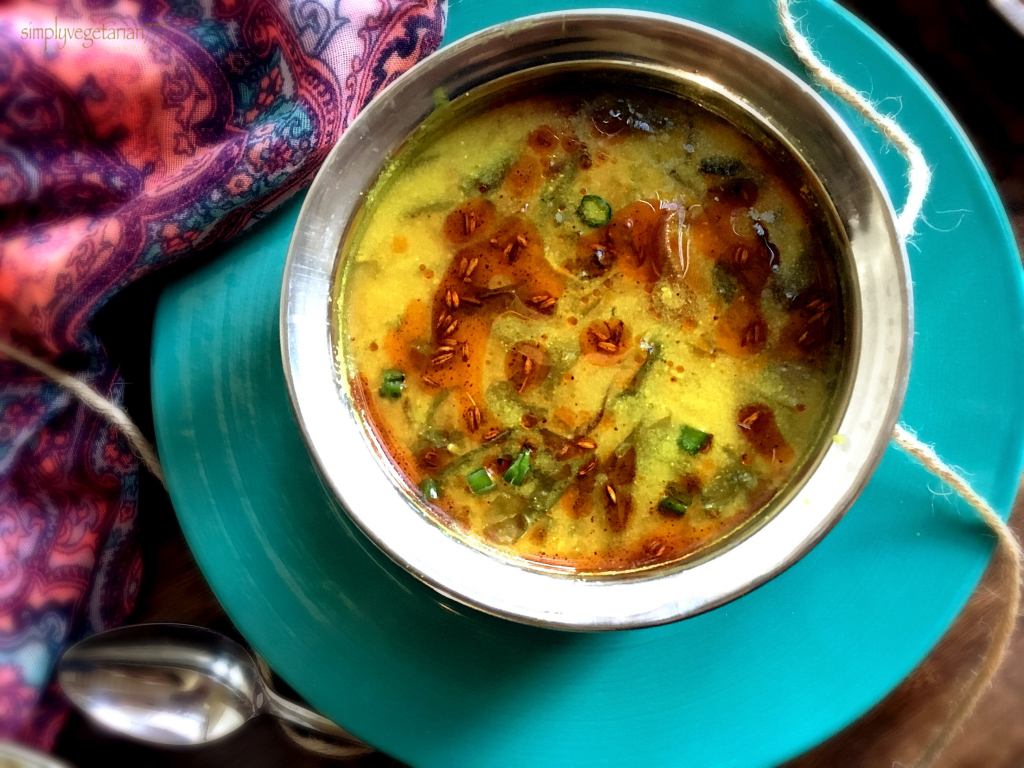 Kitchen Equipments Required
Chopping board, knife, deep big sauce pan, ladle, a big bowl to mix besan and yogurt, fork or whisk.
Ingredients
Besan / Chickpea Flour – 1/2 cup
Yogurt – 2 cups
Ginger – 1 tbsp, finely chopped
Green Chili – 2, slit into fours, lengthwise
Onion – 1 small, sliced thin
Methi Leaves – 2 cups, washed and chopped roughly
Water – 5 cups or more (as per the required consistency)
Oil & Spices
Ghee / Oil – 1 tbsp + 1/2 tbsp
Hing / Asafetida – a fat pinch
Cumin seeds – 1 tsp + 1 tsp
Black Mustard Seeds – 1 tsp
Methi dana / Fenugreek seeds – 1/2 tsp
Kalonji / Nigella seeds – 1/4 tsp
Dry Red Chillies, whole – 2
Turmeric / Haldi – 1 tbsp
Red chili powder – 1/2 tsp + 1/2 tsp
Salt to taste
Method
Take the mixing bowl and sieve the besan flour in it.
Whisk the yogurt and add it slowly to the flour and keep stirring vigorously with the whisk, to avoid any lump formation. Add turmeric to it now and stir tI'll it dissolves. Set aside.
Note : Many people add turmeric later but I add it this point since turmeric can also become lumpy when added to hot liquid later. Doesn't alter the taste at all.
Heat the ghee in the deep cooking pan. Lower the flame to low. Add hing, whole red dried chili, cumin seeds, black mustard seeds, nigella seeds and fenugreek seeds to the ghee.
Once the cumin and mustard seeds start crackling, add ginger, green chillies and thinly sliced onions to the pan. Cook on medium heat till they are slightly browned. Now add the chopped methi leaves and cook till they wilt a bit.
Now add the flour and yogurt mixture to the pan, slowly. Add water. Stir well with a ladle. Make sure that there are no lumps. Stir vigorously to incorporate the besan mixture and water.
Add red chili powder and salt to taste. This curry needs to be seasoned with good amount of salt. If you have high blood pressure, then kindly stick to your prescribed sodium levels and keep it low.
Put the flame to lower medium. Cook it in the pan for good 1/2 an hour atleast. The secret of this curry is "more you cook, the better it is in taste".
Note : Keep an eye while the curry is cooking. Keep stirring after every 7-8 minutes to avoid the sticking at the bottom.
Making Chhaunk / Tadka / Additional Tempering
 Heat 1/2 tbsp ghee in a pan. Add cumin seeds and once they start crackling, add red chili powder and turn the stove off. Season the Kadhi with this tempering on the top.
Serve it hot with rice or fresh roti / chapati / fulka or Naan. You may add chopped cilantro/coriander leaves for additional garnish.
Bringing another delcious dish from my Indian American Kitchen to yours! Enjoy it with family and friends!
Sonal
Check out another version by Shailja! Click on the picture to get her recipe!