Mixed Grain Cauliflower Roti / FlatBread
As an Amazon Associate and member of other affiliate programs, I earn from qualifying purchases.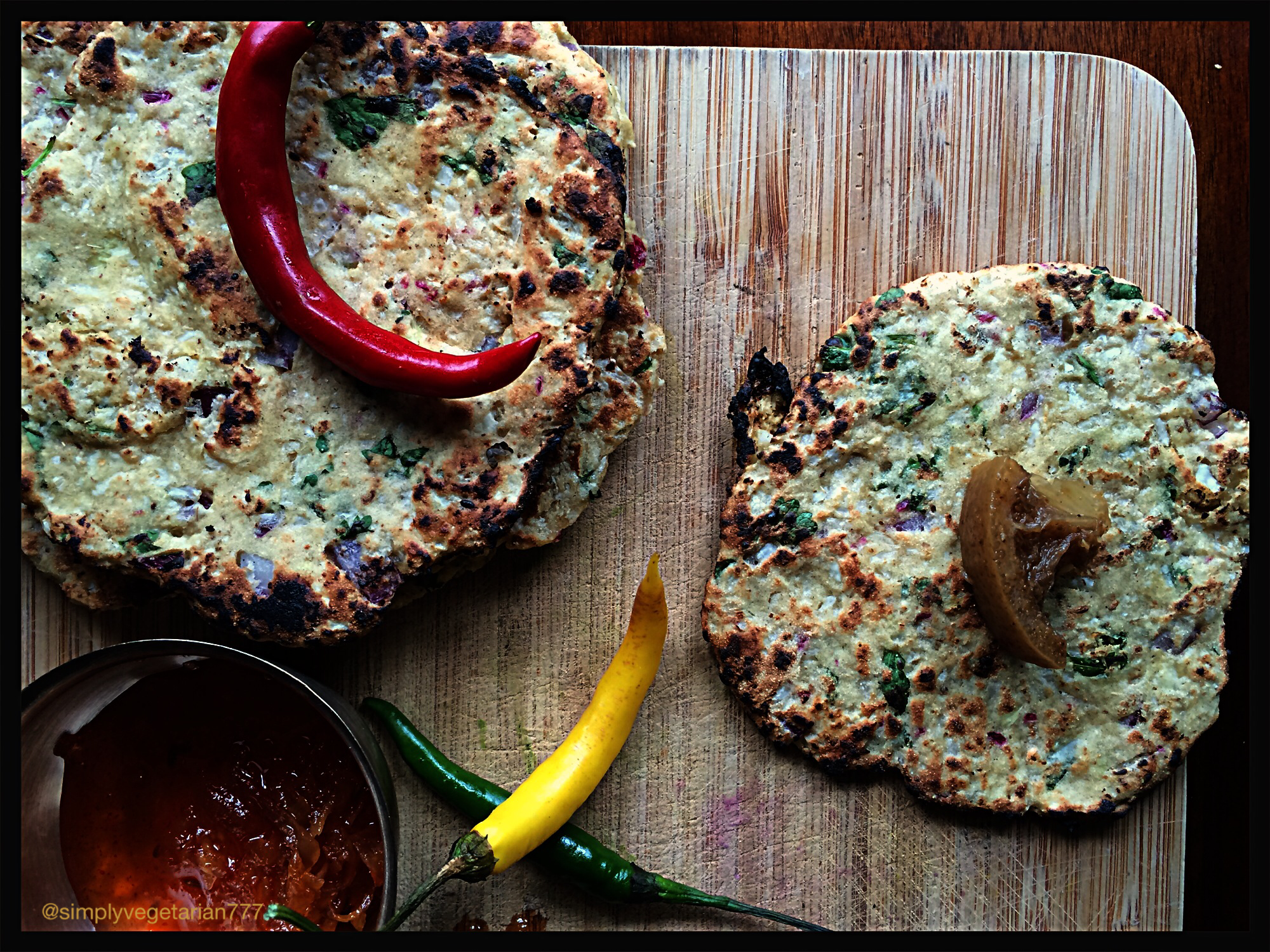 There are days, when I don't want regular lunch. I come back tired and I want to eat something more hearty and something that has lot of flavors.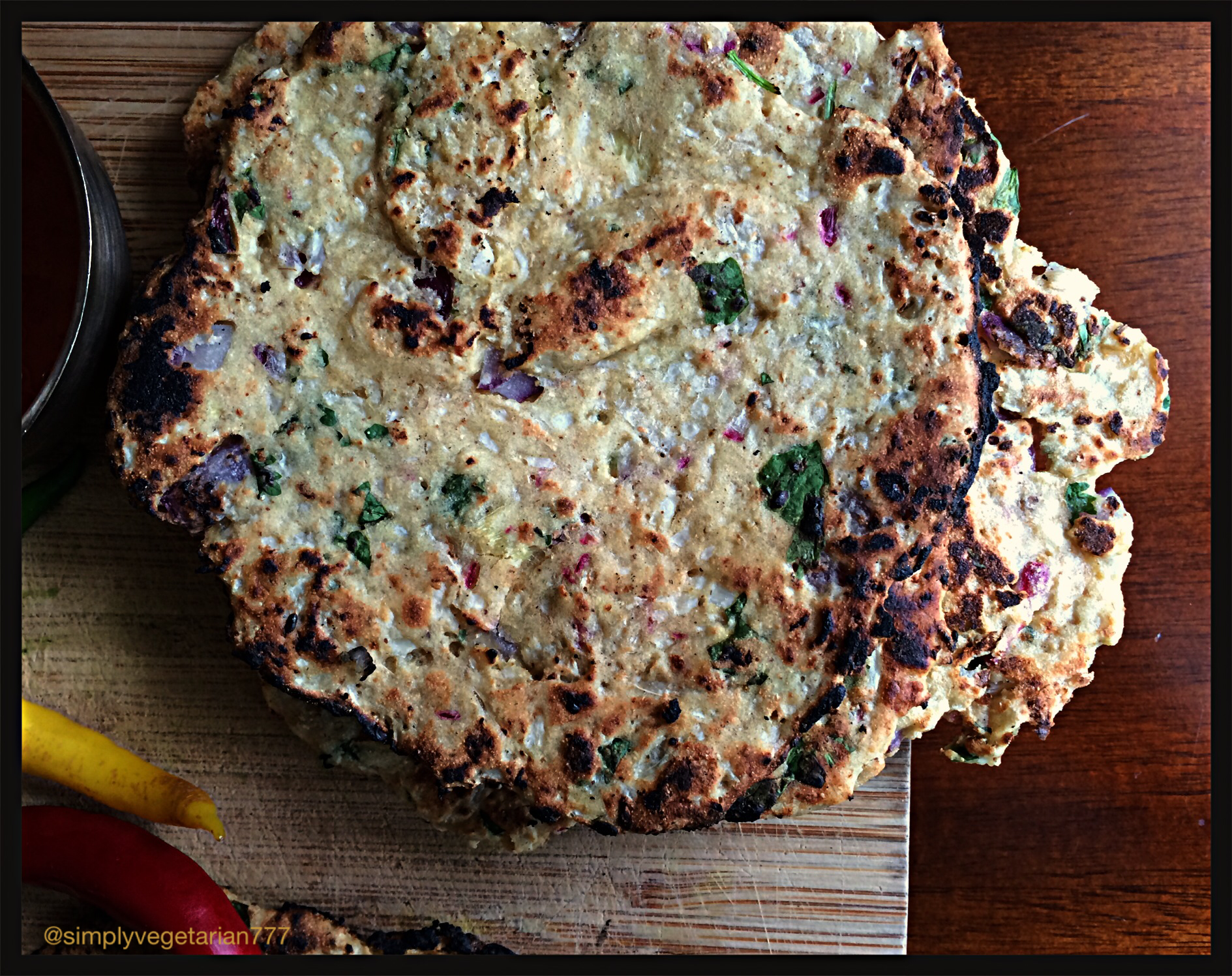 I had made this Roti / Flatbread, a few days ago. Thought of sharing with you all :). Sometimes change is good and most welcomed on a tired day. I ate it with pickles and yogurt.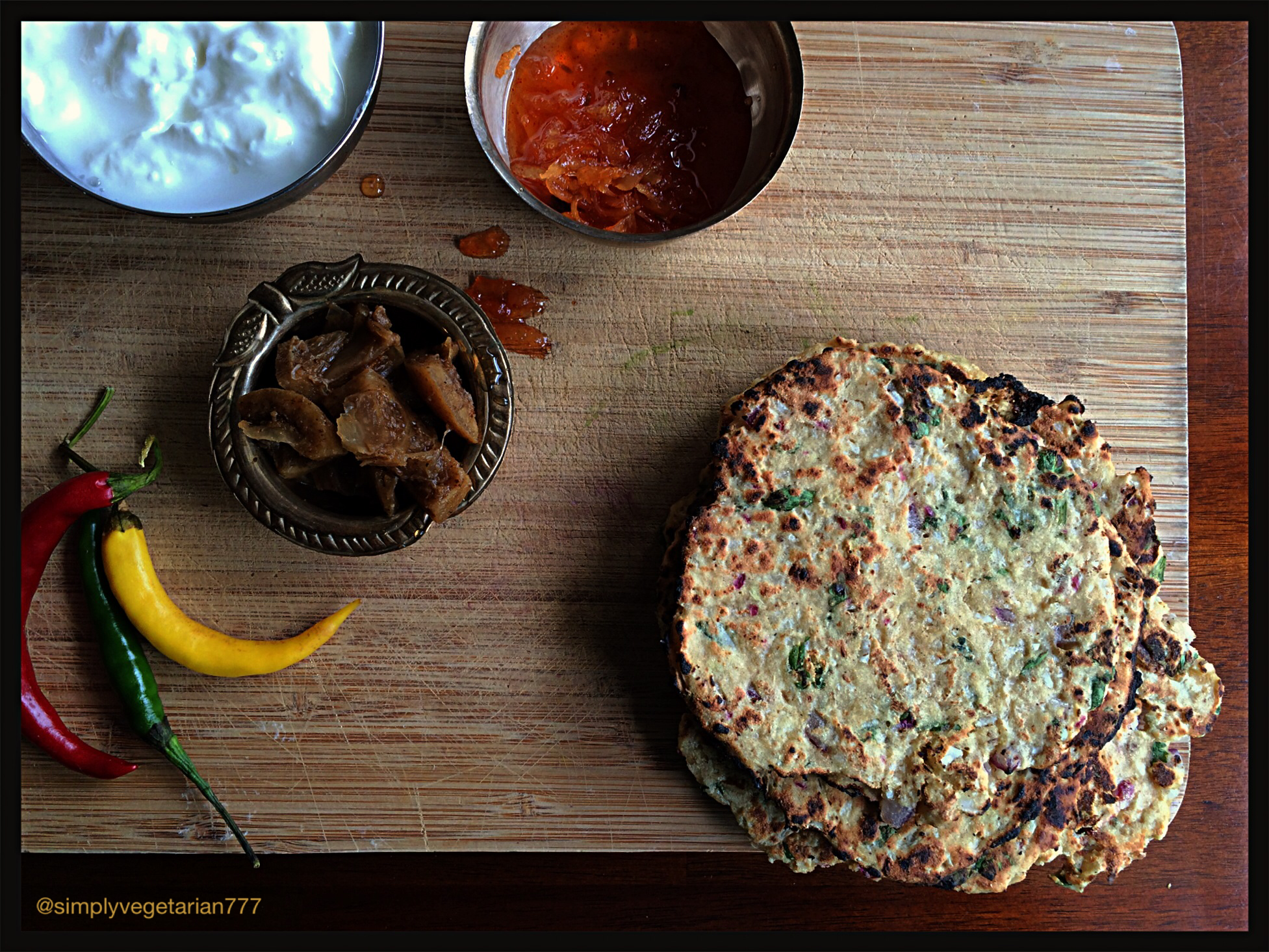 Yields : 4 to 6 roti or flat breads
Kitchen Equipments Required : Grater or Food processor, bowl, griddle or pan, ziplock or plastic sheet, flat spatula.
Ingredients :
Cauliflower : 1/4 cup grated
Radish/Daikon : 2 tbsp grated, optional
Onion : 2 tbsp, chopped really fine
Ginger : 1 tsp freshly grated
Cilantro / Coriander leaves : 1 tbsp
Gram flour / Besan : 1/4 cup
Millet / Jowar / Bajra flour : 1/4 cup
Whole Wheat flour : 1/4 cup + more
Garam Masala : 1 to 1&1/2 tsp
Red chili powder : 1/4 tsp, optional
Salt : to taste
Water to knead
Method :
Given below is a pictogram. Please refer to that for more details.
Take a bowl. Add grated cauliflower, radish, onion, ginger, coriander leaves, all the flours and spices to it. Mix with hand or fork. Refer pic 1.

Add little water at a time and make a pliable dough. Refer pic 2.

Take a ziplock plastic bag. Cut it out in a way so that it is joined at one side only and doubles up on folding. Refer pic 3.

Heat the griddle or pan. Lay down the plastic sheet flat on the counter.

Keep a bowl with water and a kitchen towel in it to wipe the plastic sheet after every use.

Pinch a big portion of dough. Put it in the middle of the one side of the plastic sheet. Cover it with the other side of the plastic sheet. Refer pic 4 & 5.

Now spread the dough out gently between two sheets of plastic, with your hands. Don't make it too thin. Refer pic 6.

Remove the top plastic sheet. Carefully remove the rolled out dough with one hand and place it gently on the hot griddle or tawa. Lower the flame to medium. Refer pic 7.

Cook from both the sides, 2 minutes each with a flat spatula.

Eat as is or apply some ghee or butter. Serve with yogurt and pickles.