North Indian Feast which includes : Poori (Fried Bread) , Aloo ki Sabzi (Potato Curry) , Chhole (Chickpea Curry), Raita (Yogurt Dip) , Mango Pickle and Onions. Also learn to make Pooris at home!
As an Amazon Associate and member of other affiliate programs, I earn from qualifying purchases.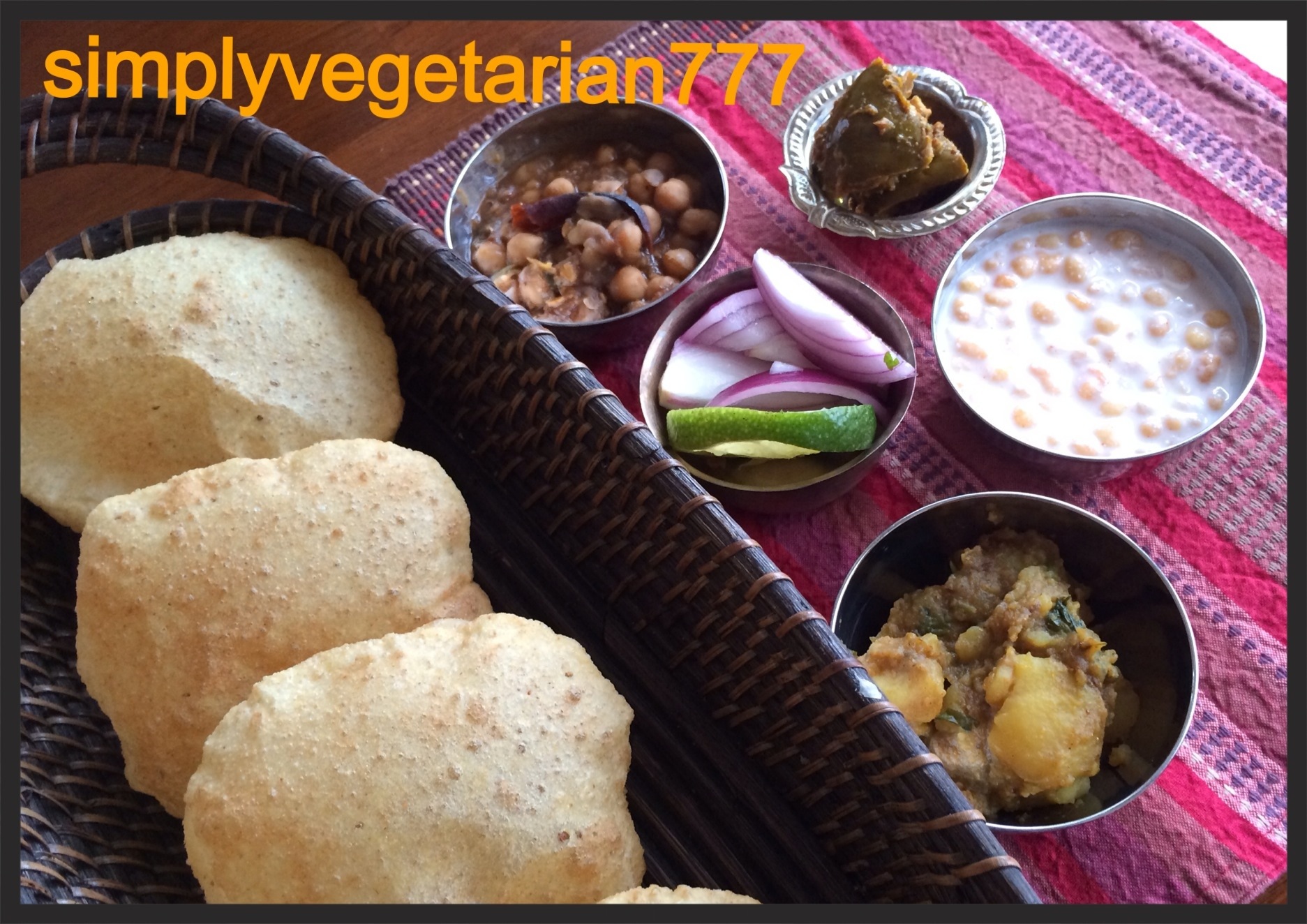 How, I don't like long titles to a post but sometimes you gotta do what you gotta do. A long name for a long spread. It has Pooris, which are fried breads with no special preparation. They are made all over India in different avatars. This is one of the versatile bread which can be consumed with almost anything or as is if made spicy. It has Chhole or Chickpeas Curry and Aloo ki Sabzi which is Curried Mashed Potato and Raita which is a Yogurt Dip to cool all the heat and spices of the spread.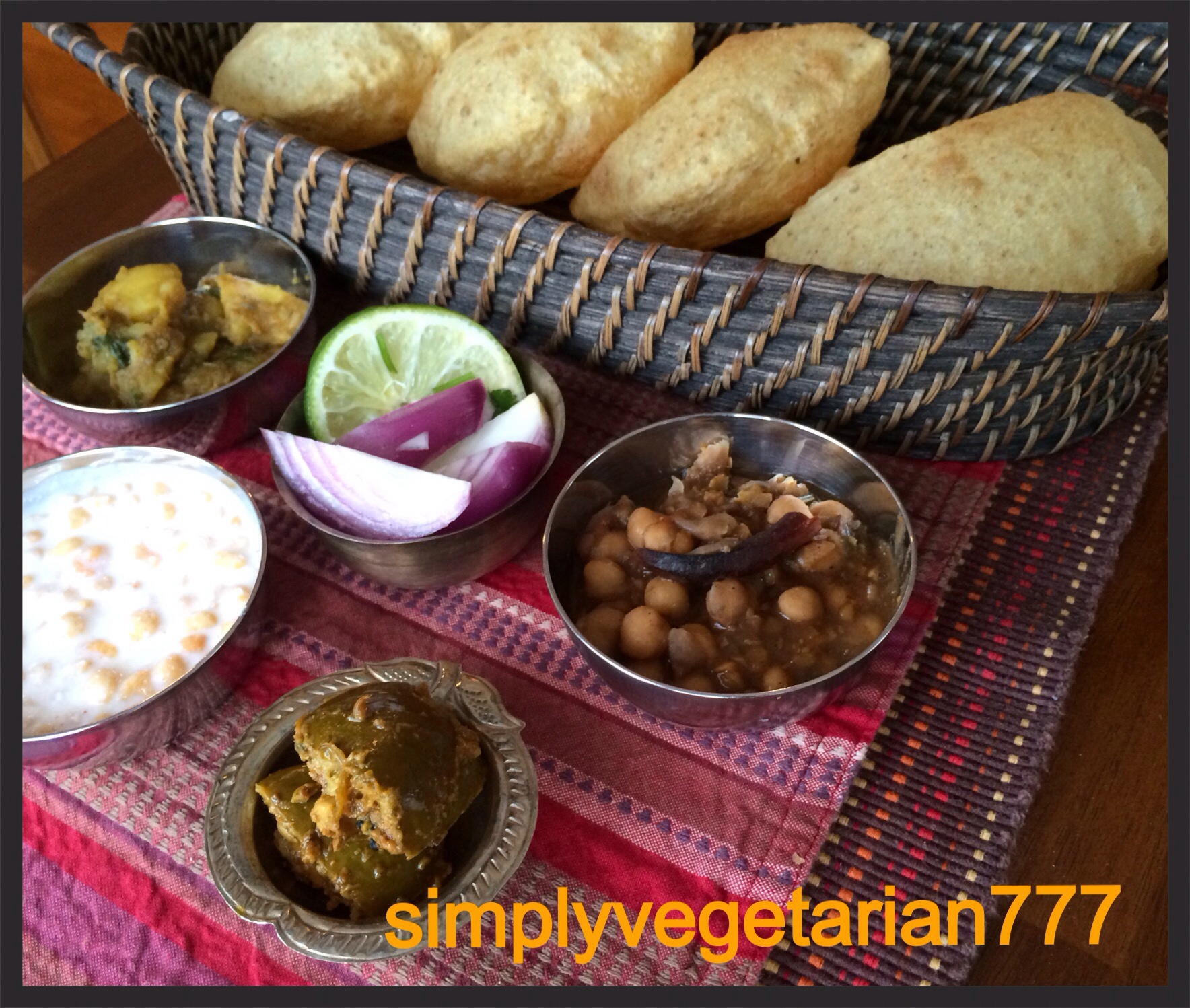 I grew up in a town of Northern India where this spread was often made to celebrate anything and everything, be it birthdays, get togethers, good exam results, picnics, weekends, or just plain happiness. I make this spread once in a while, may be once in 2-3 months. So when I make it, the whole family feels elated. We over indulge and beacons couch potato for the rest of the day :). This meal takes me and Amit back to the country and our childhood! Just wonderful taste and some golden memories…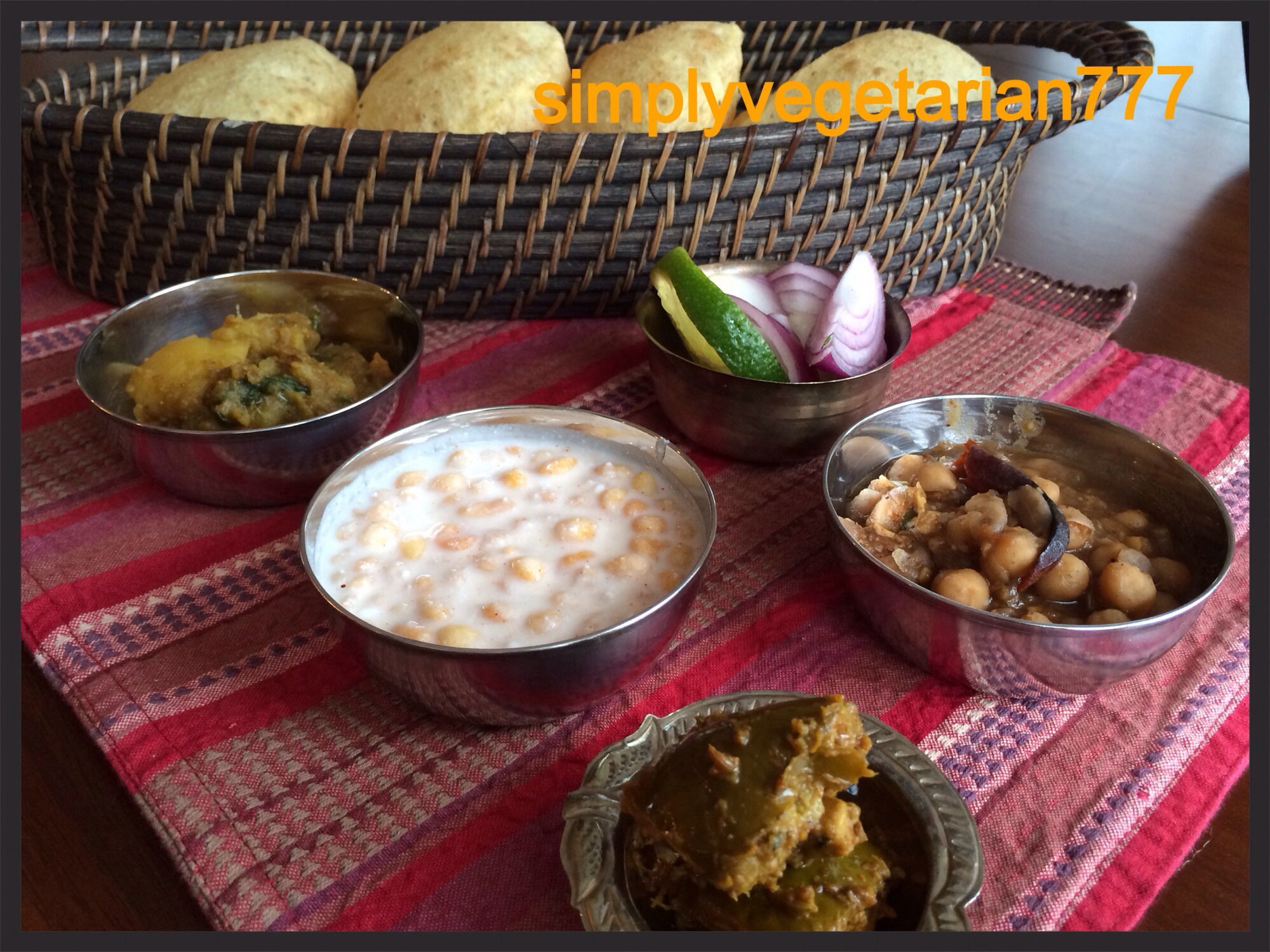 Do you want to learn, how to make this golden gorgeous fried bread at home? Let's roll then 🙂
Ingredients :
Whole wheat flour : 1&1/2 cups
Oil : 1 tbsp
Salt : 1/4 tsp
Carom seeds or Ajwain : 1/2 tsp, optional
Water : 3/4 to 1 cup, enough to knead the dough which is not very soft
Oil for frying : 2 cups
Note : I measured the left over oil and the result was that only 3/4 cup was used actually to fry 25 Pooris.
Kitchen Equipments :
Wok or a deep pan for frying
Rolling board or clean kitchen counter
Rolling pin
Slotted Spoon
A big plate with kitchen towel
Yield : 22-25 Pooris
Method :
Preparing the Dough :
Take a big bowl, add flour, salt, seeds and 1 tbsp oil to it. Now add little water at a time to make a dough which is not very soft but not too hard either. Knead for 5 minutes. Leave it aside for 10 minutes and then knead again for 5 minutes. The dough is ready!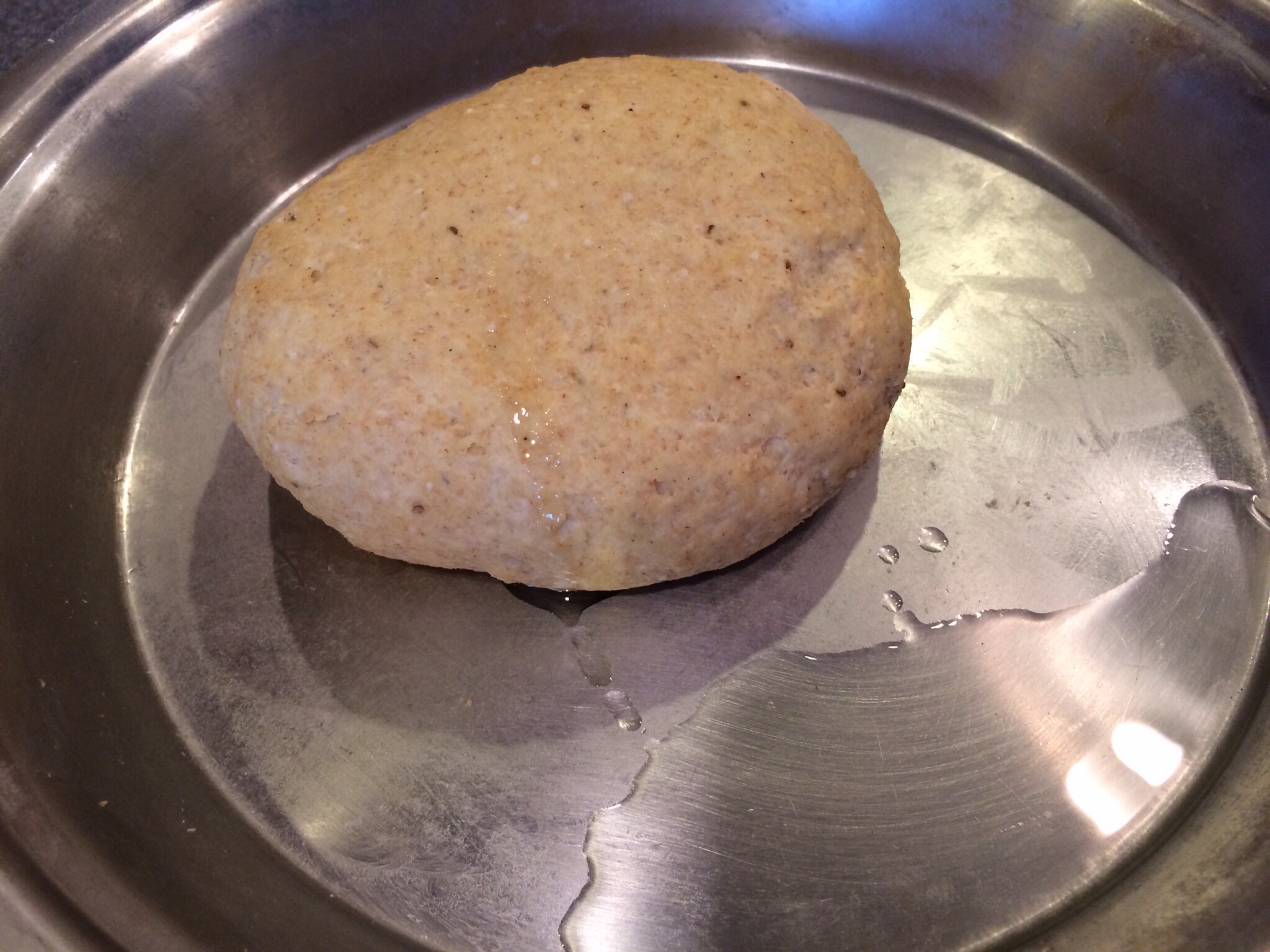 Frying the Bread :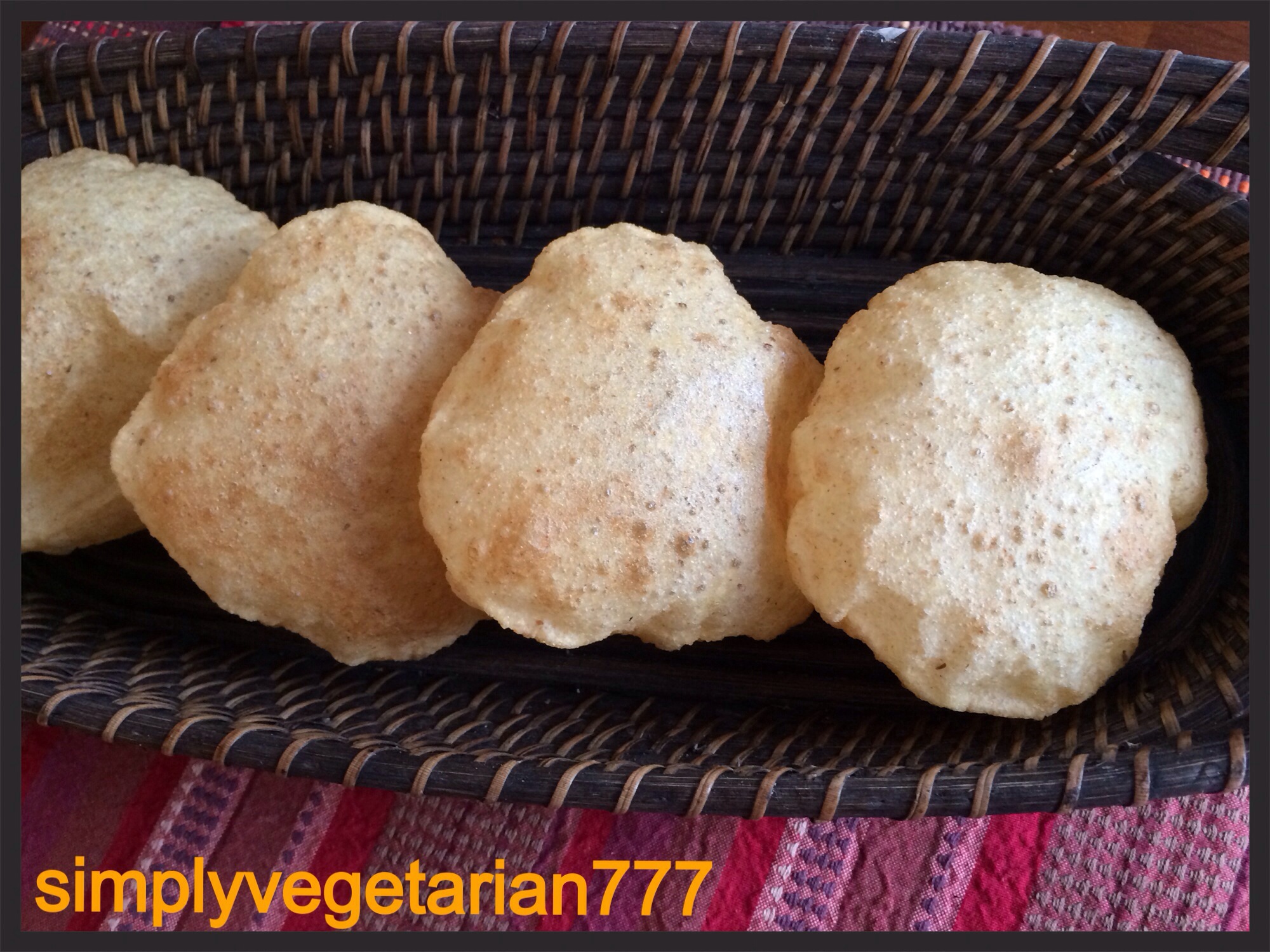 Heat the oil in the wok on the flame little higher than medium but not the highest. Flame control is important. The test to see if the oil is ready is, drop a pinch of dough to the hot oil, if it bounces back to the surface immediately then the oil is ready.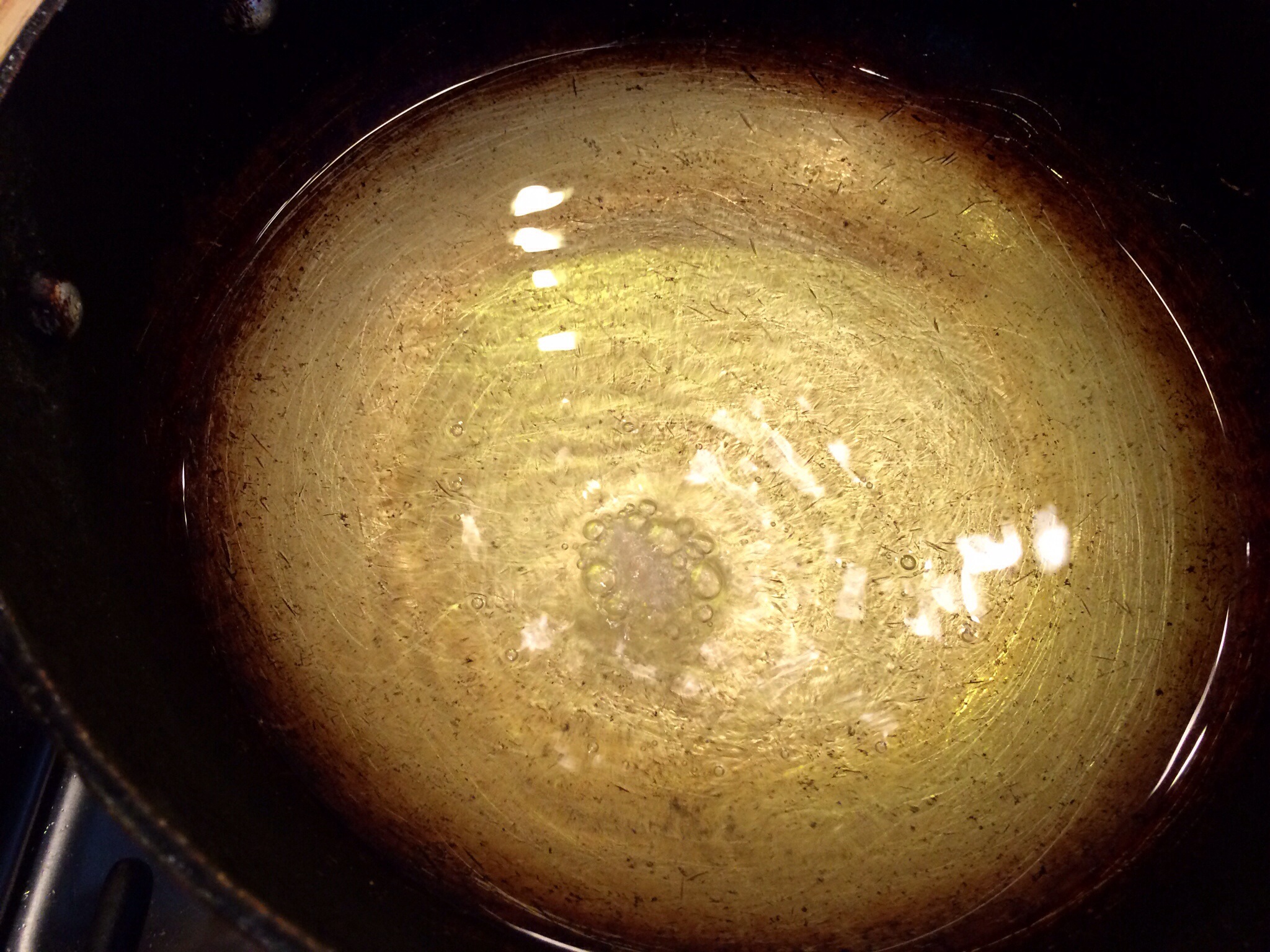 Meanwhile the oil is getting hot, work in the dough. Add 1 tsp of oil on the side of the bowl which has dough. The Pooris do not need extra dry flour for rolling. Take a tennis ball size pinch out of the dough and roll it in a ball. Similarly finish the while dough. It will yield 22-25 dough balls.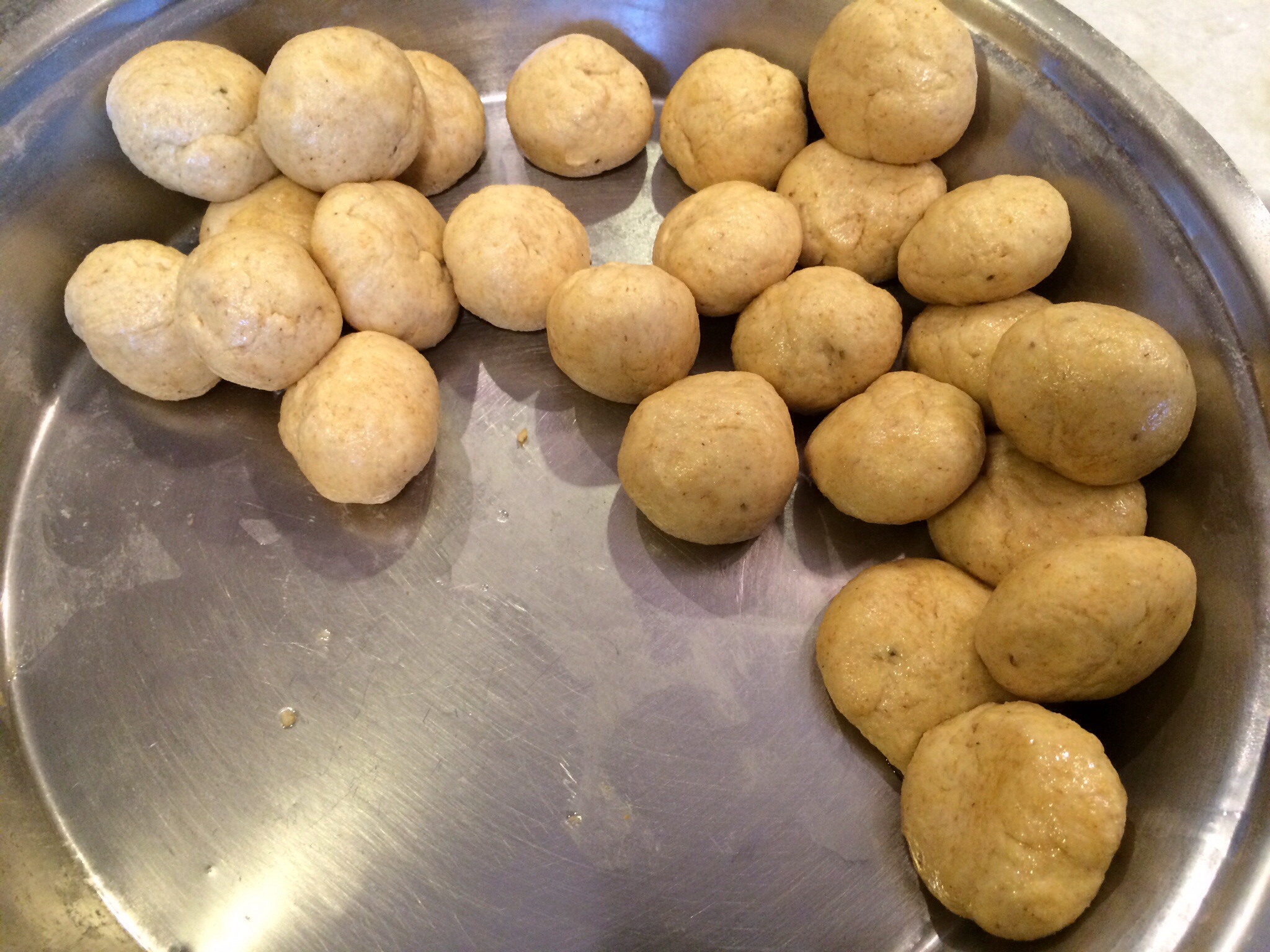 Roll a ball in the oil that you added on the side if the dough in the bowl. Now roll it with light hand into a 3&1/2 to 4 inches disc. The sides should not be thick. Don't roll it too thin.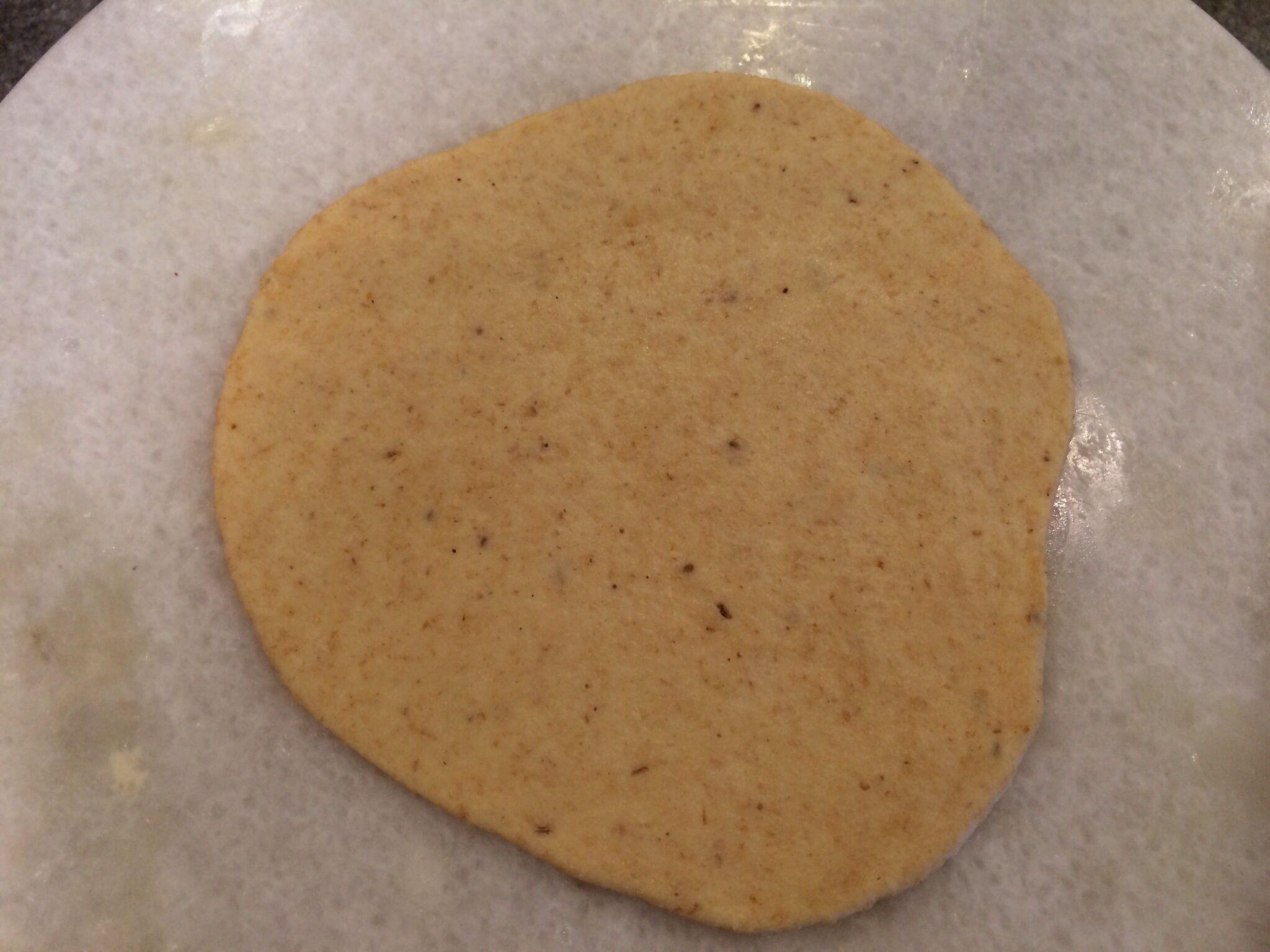 When the oil is hot, slide the disc in the oil carefully. It will puff up.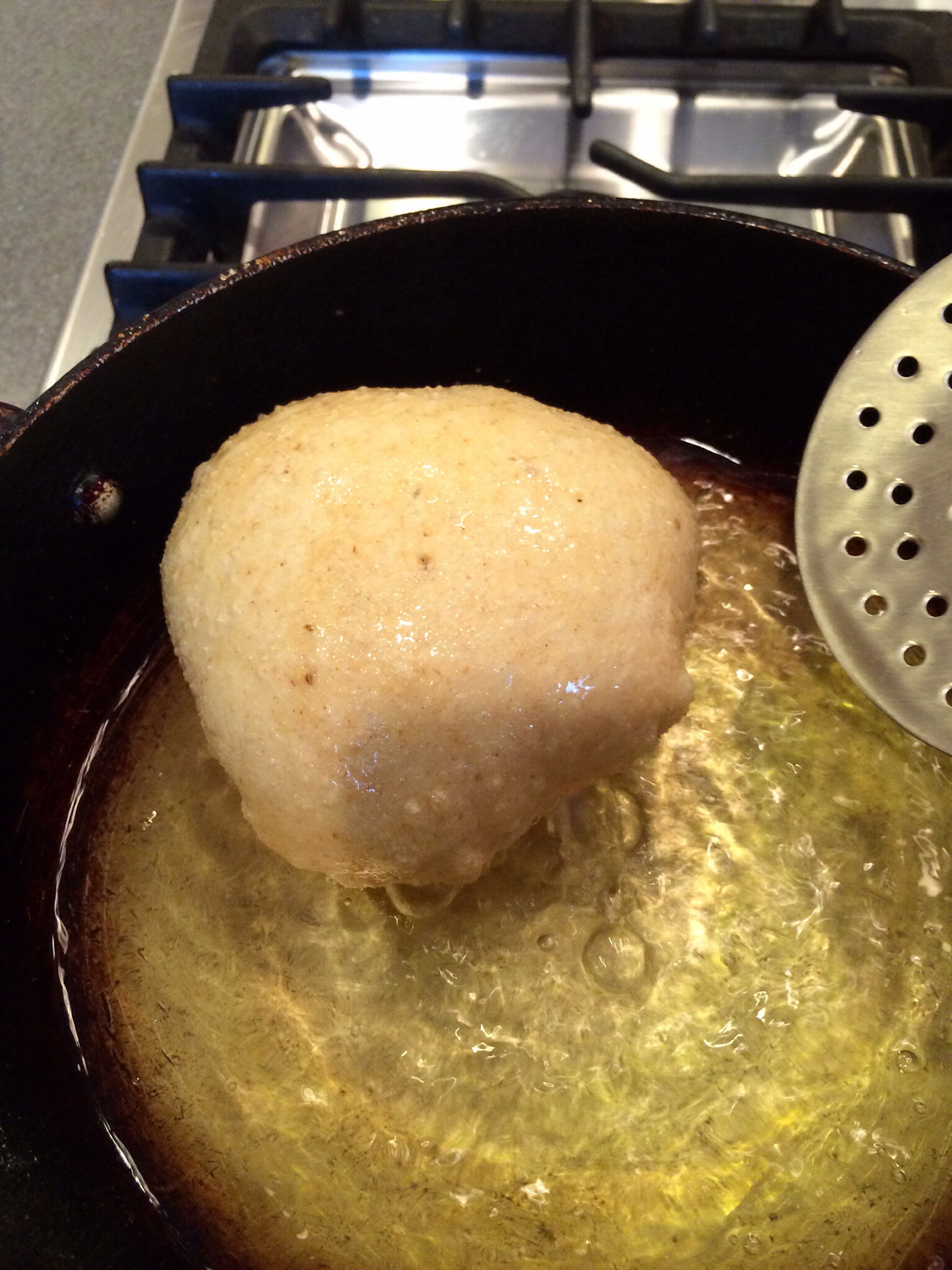 Turn the poori and press it down for 5-10 seconds with the spoon for even cooking.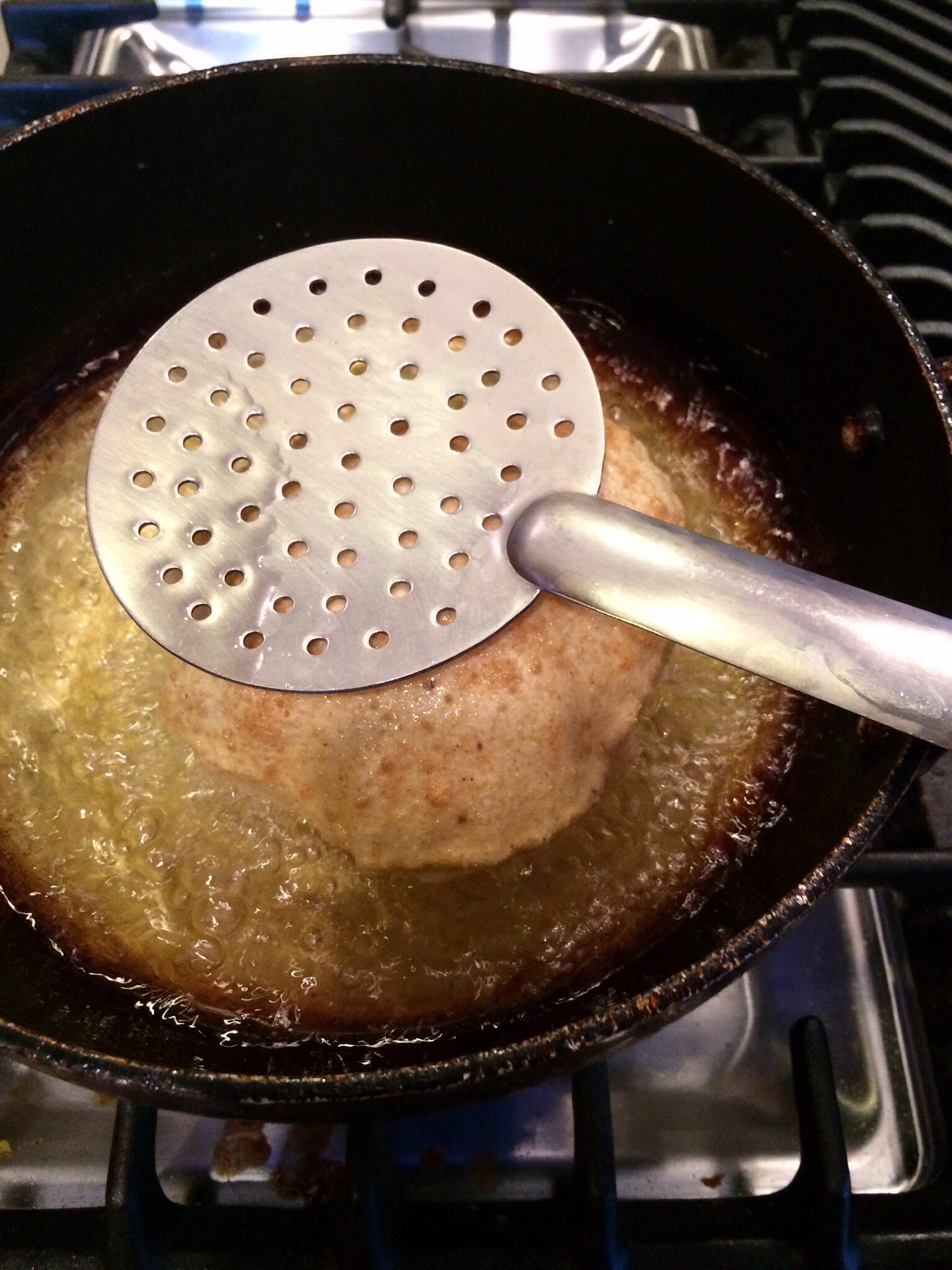 It is done. Repeat with all the dough balls. You have golden gorgeous Pooris to eat with practically anything :).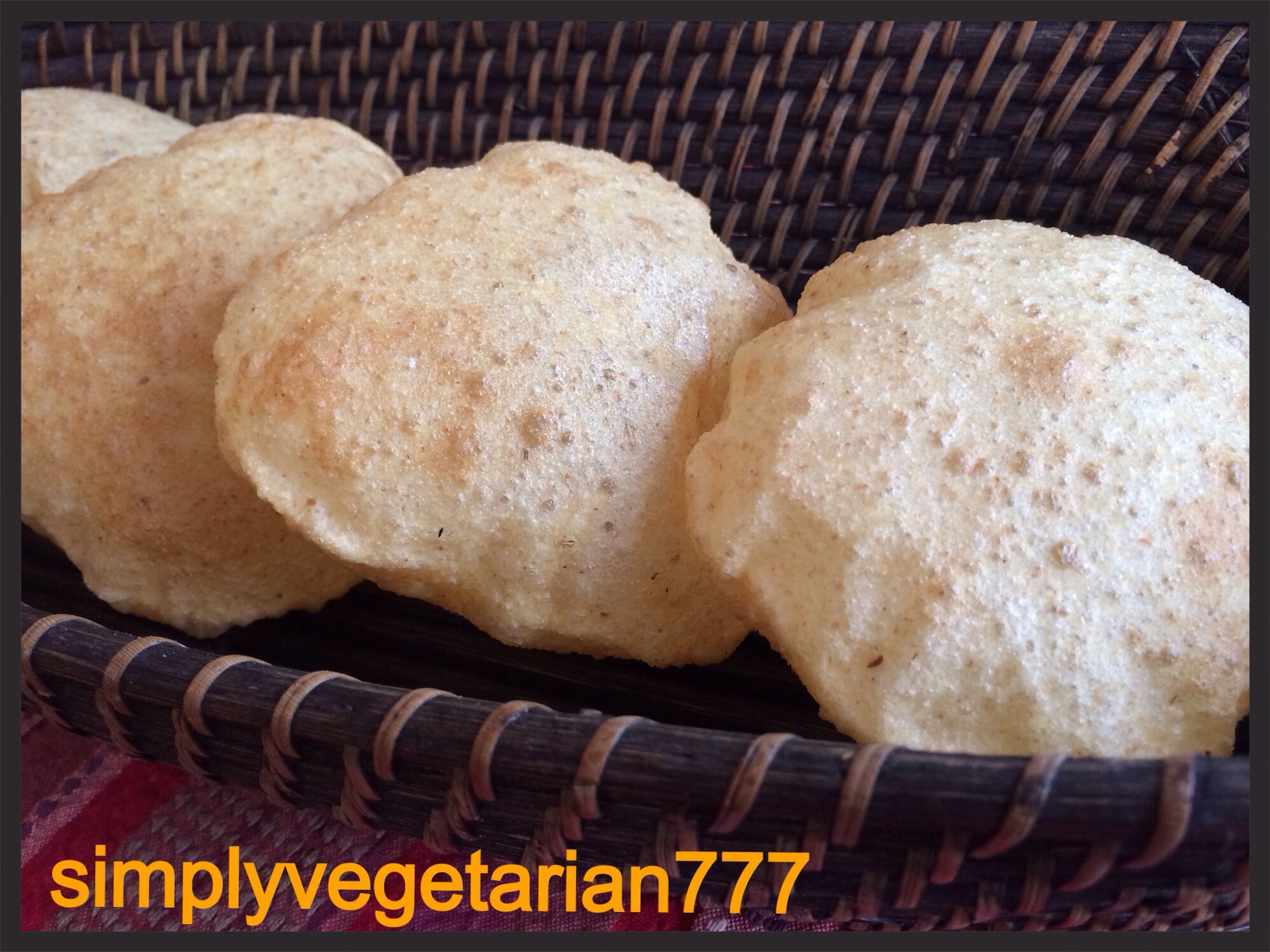 Posting some un edited pics of my spread now!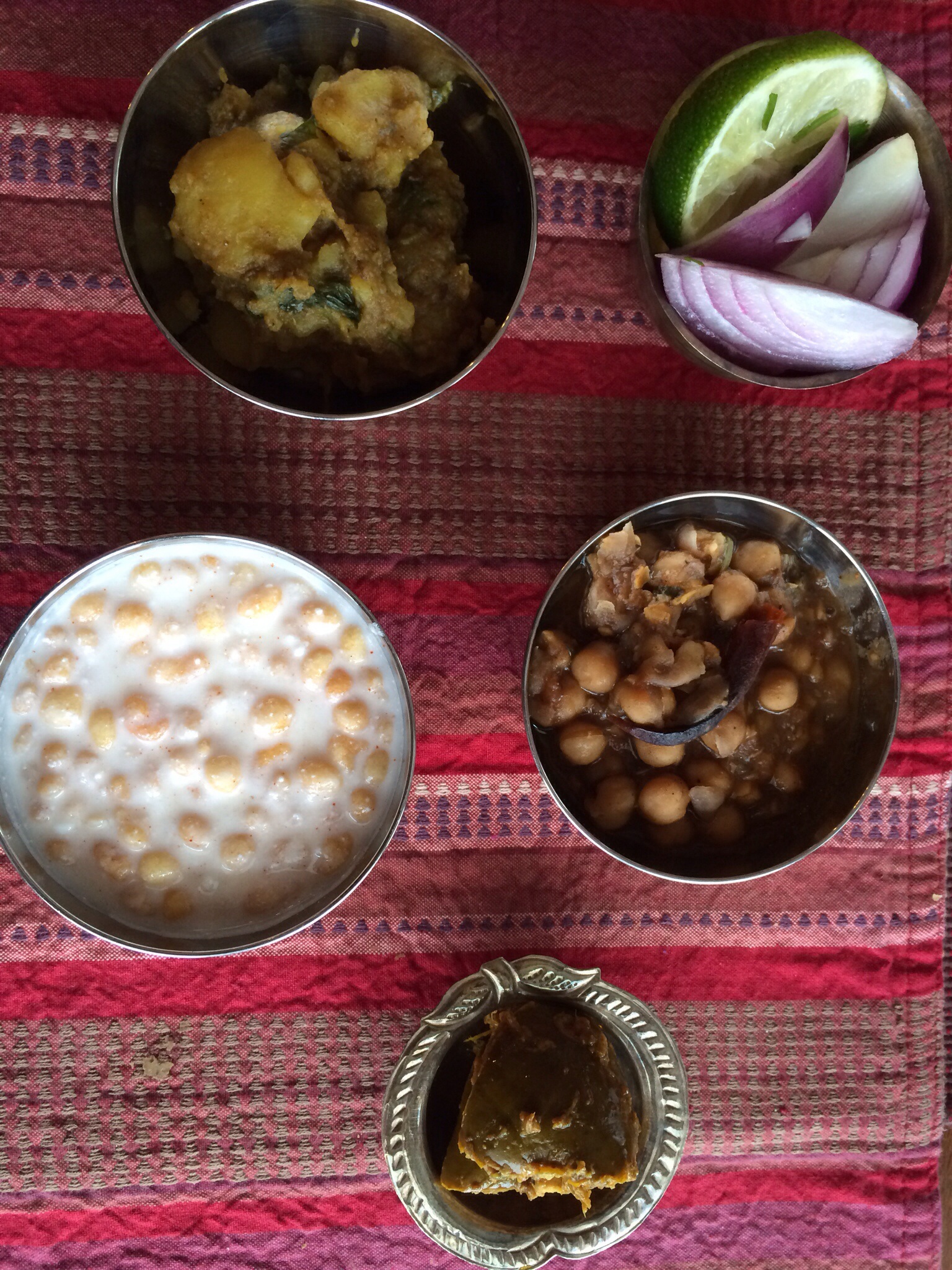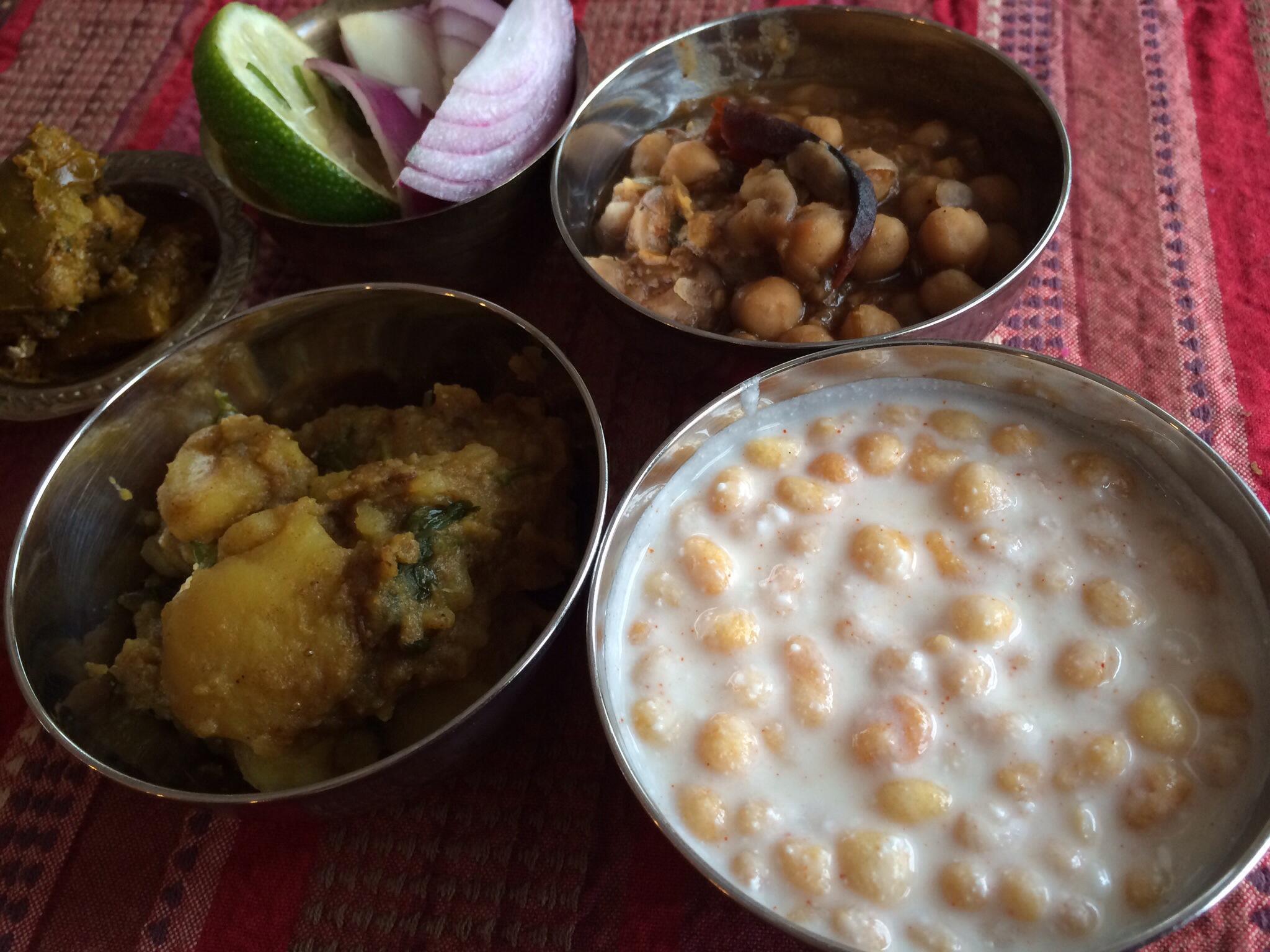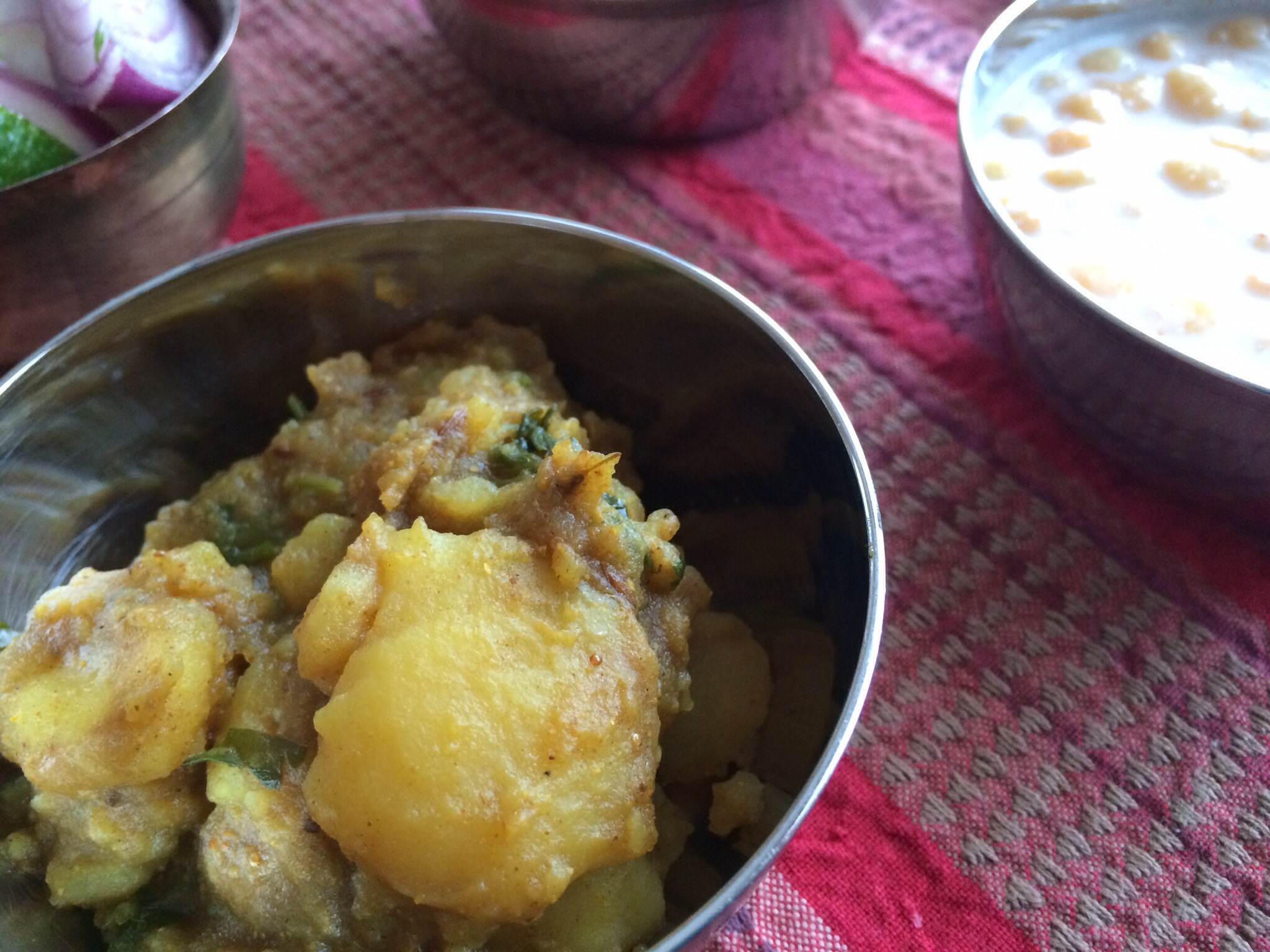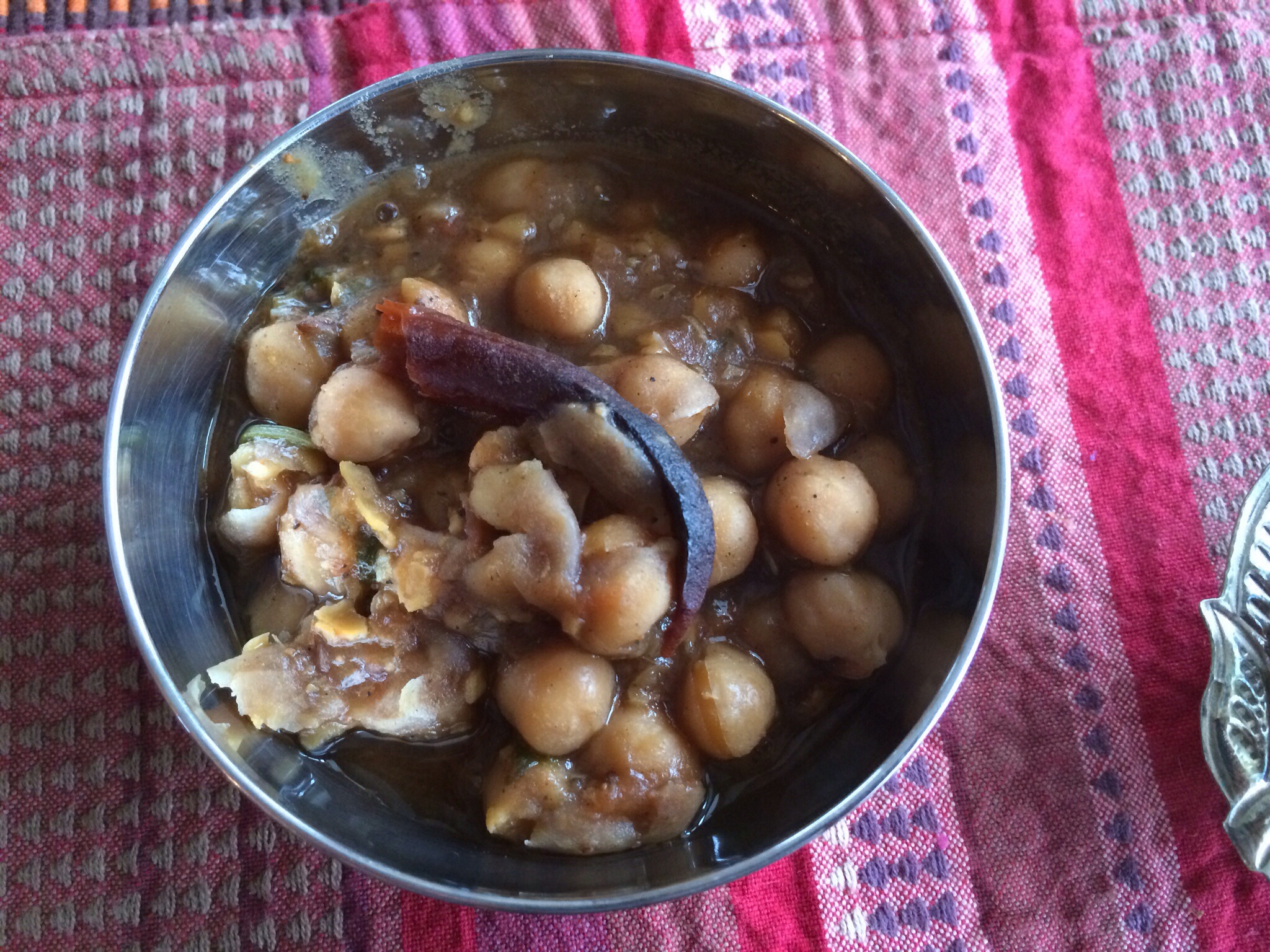 Enjoy the weekend! It is ice and snow outside! This spread kept us warm today :).