Peanut Chikki / Brittle
As an Amazon Associate and member of other affiliate programs, I earn from qualifying purchases.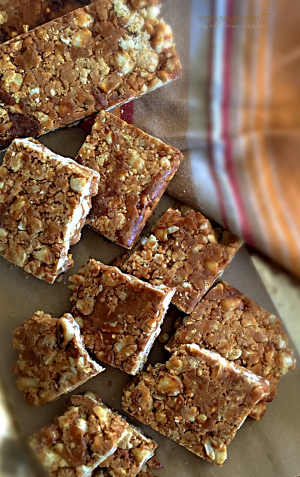 Peanut Chikki / Brittle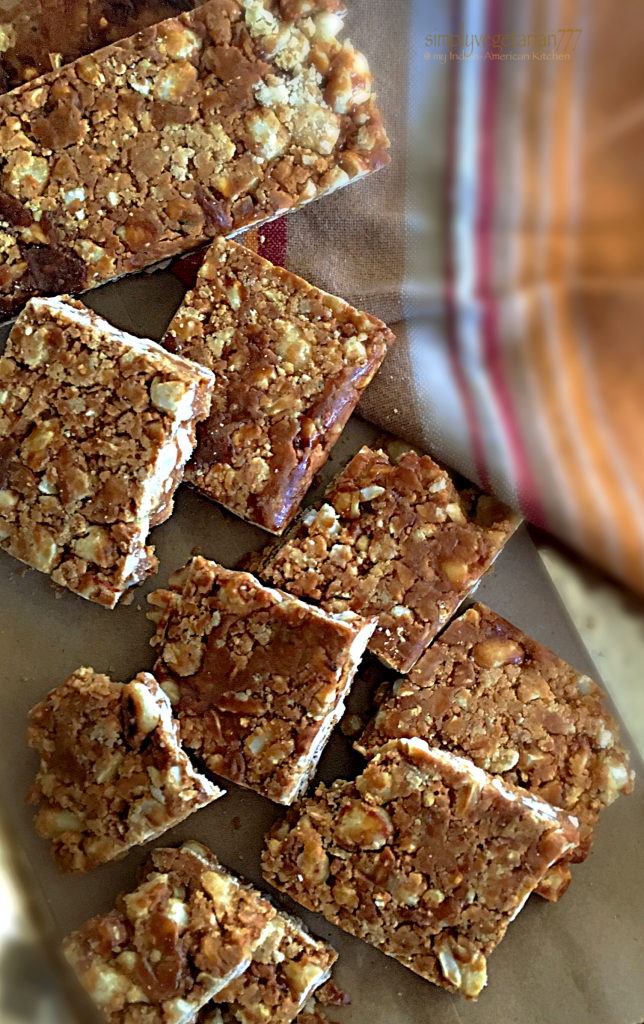 Lohdi and Makar Sankranti is knocking on the door and I am posting this delicious and simple recipe at the last minute since these 2 festivals are not complete without some Peanut Chikki / Brittle.
Again, I am doing a makeover of the older post, which was posted in 2013. Improvised a bit of recipe and yes, re-did the photos also. This is my absolute childhood favorite. Winter is the time to eat this jaggery & peanuts delight. These are called chikki in the north. In western India, they are called patti. Patti is a bar, as simple as that! 😀
These peanut brittles are called singdana Patti or Mungfali ki Chikki. Peanut is Mungfali or Singdana.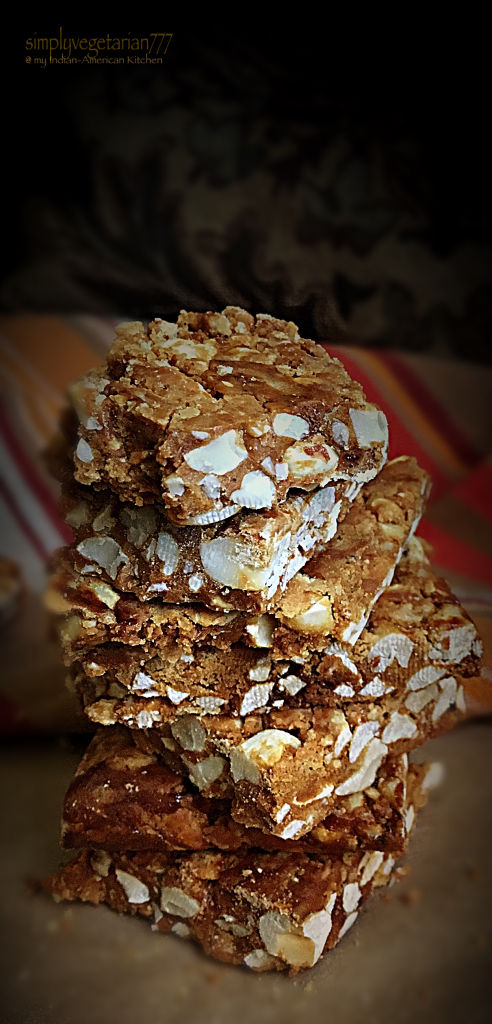 Jaggery used in the recipe can be substituted with Date Sugar or Palm Sugar. Some say, Raw Sugar can be used too. Actually, the Indian grocery stores and international markets do carry jaggery.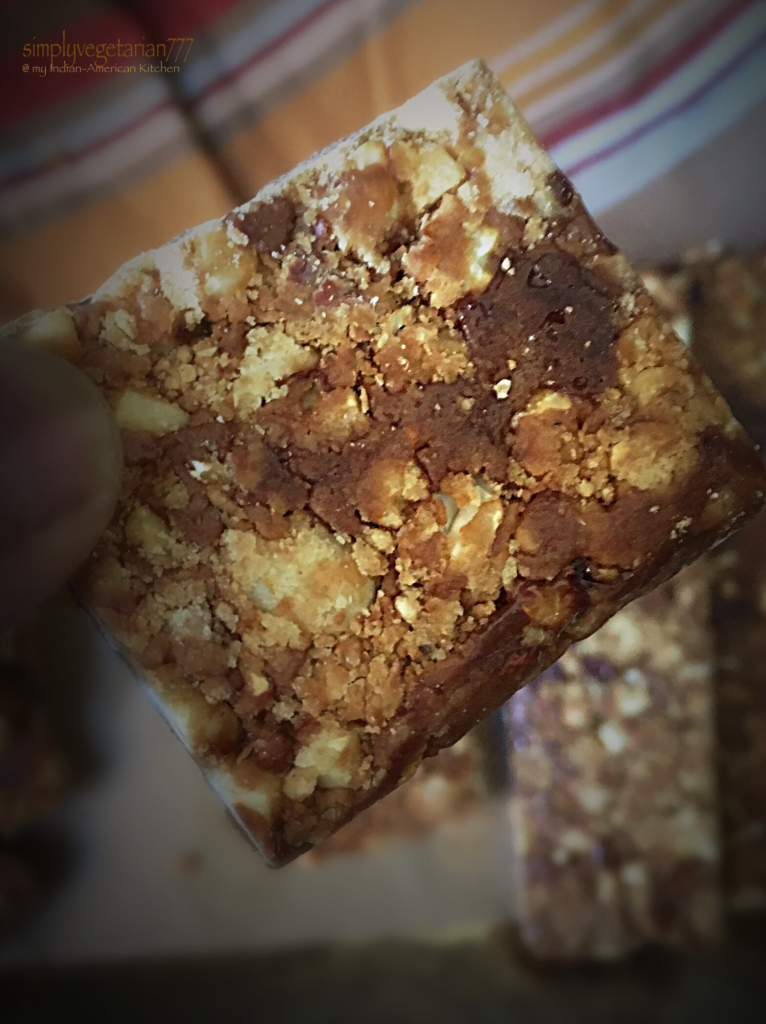 Some other such recipes from the blog are – Sesame / Til ki Chikki or Brittle , Til ke Ladoo / Sesame Fudge , Gudh Til ki Meethi Mathri , Khasta Achari Mathri and more.
Here is how I made it!
Kitchen Equipments Required
2 heavy bottom pans, stirring spoon, food processor, baking sheet, parchment or butter paper, rolling pin.
Peanut Chikki / Brittle
Winter beating sweet snack made with jaggery and peanuts.
Ingredients
Jaggery / Gudh - 2 cups

grated.

Peanuts -1 cup

dehusked, unsalted.

Salt - a very small pinch

Saffron - a very small pinch

Cardamom powder - a very small pinch

Black pepper - a very small pinch

optional

Baking Soda - a very small pinch

optional
Instructions
Prepare a cookie baking sheet with a parchment paper.

Take a heavy bottom pan and lightly roast the peanuts till slightly golden. Cool a bit and then. Crush lightly in food processor for about 2 blitz.

Take another heavy bottom pan. Put the flame low. Add jaggery to it. It will start melting slowly. Add baking soda, salt, saffron(crushed), black pepper and cardamom powder to it. Keep stirring continuously to avoid burning.

Once it starts bubbling, add roasted and dehusked peanuts to the jaggery.

Mix well on low flame with bubbling jaggery. Take it off the flame. Pour the hot mixture towards the half of the parchment paper in the tray, so that you have other half for covering and rolling flat.

Now fold the other half of the parchment paper. If you want then use another piece if parchment paper. Use a rolling pin and spread it out while rolling and flattening it.

Now take the top layer of parchment paper off and let it cool down for 5-10 minutes. Break it in desired pieces and enjoy.
Notes
The saffron, salt, black pepper and cardamom used can be eliminated completely while making the Chikki or used whatever is handy. I like to add more flavors.

Use light color Gudh or jaggery to make this brittle. Though dark color would also make Chikkis. I have made Chikkis using both colors and they both are good.

You may omit using baking soda also. I add it since it makes Chikki more Khasta ( crunchy) and not chewy. If you use soda then add a very little pinch.
I had a great time making these Chikkis in my Indian American Kitchen! I hope you enjoy making these in your kitchen.
In my Kitchen, you will always EAT HAPPY & STAY HAPPY!
Sonal