Pumpkin in Indian Curry Spices, Sweet, Tangy and Spicy.
As an Amazon Associate and member of other affiliate programs, I earn from qualifying purchases.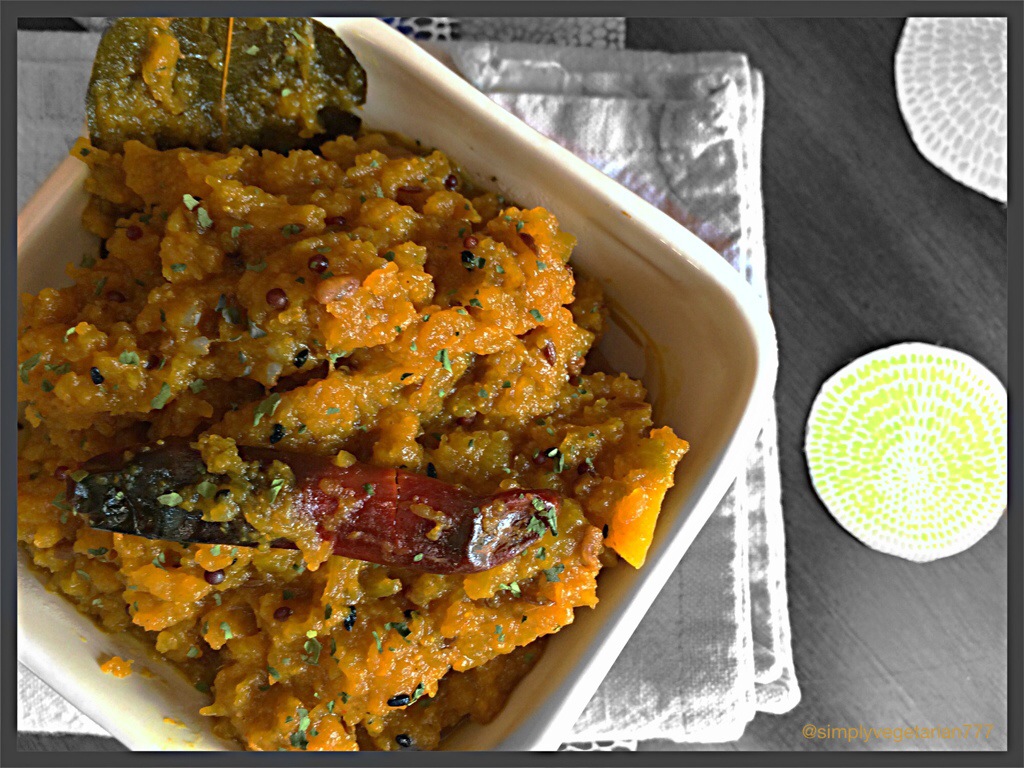 This is one of the curries that I learnt from my mother in law when I got married, and we all love it at home here. And my parents-in-laws are visiting us for the whole month :). We are busy with them and that's why lesser posts for sometime now. Please excuse me if I fail to go through your posts and reply but I promise that I will come back full force with more recipes as shared by my ma-in-law :).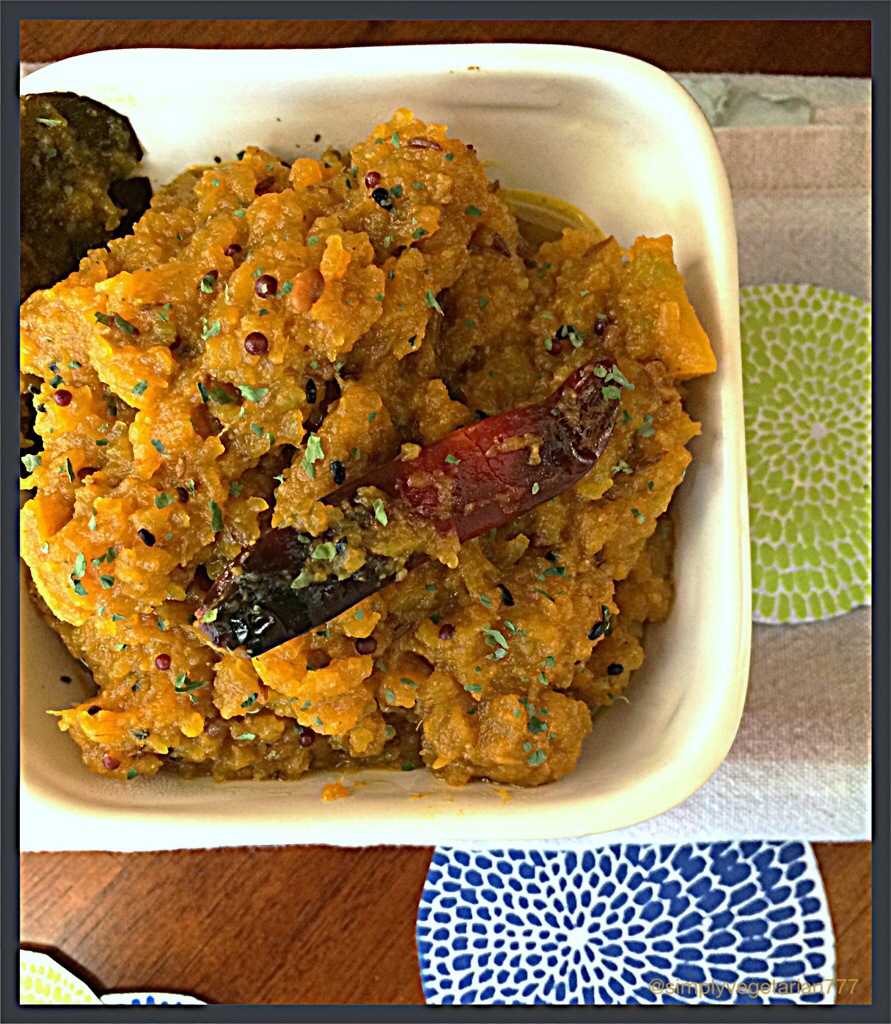 This is a very traditional recipe from Uttar Pradesh, a northern state in India. It is best eaten with Pooris and Paranthas.
Recipe?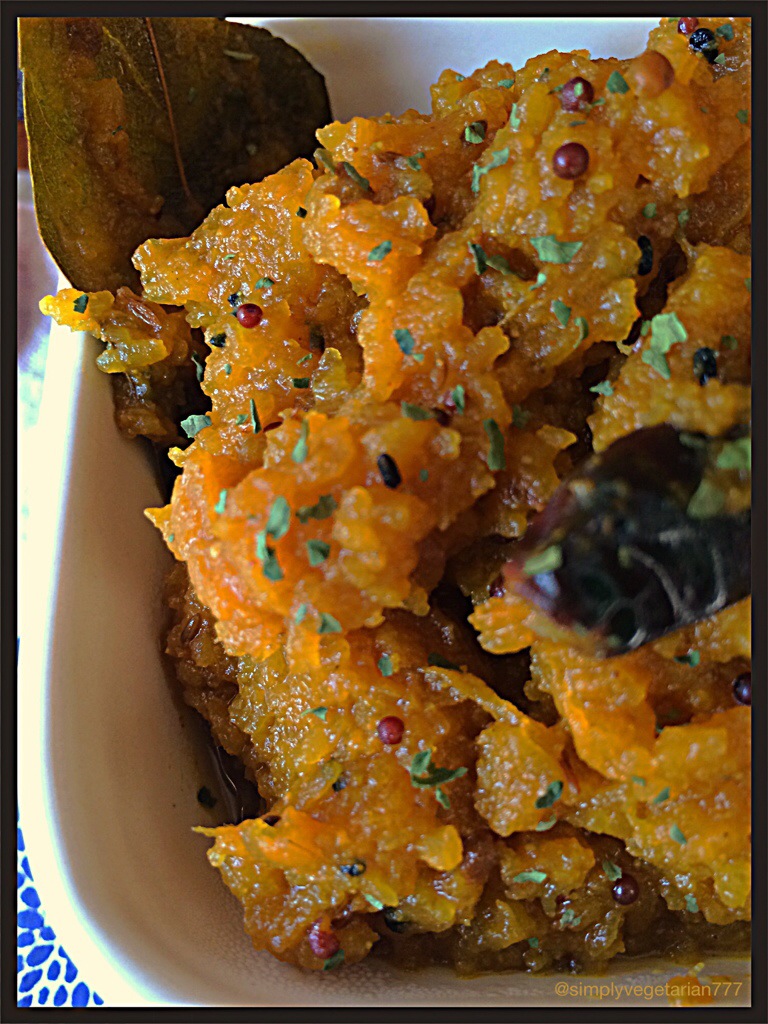 Kitchen Equipments Required : a big pan with lid, ladle/spatula, potato masher, chopping board and knife.
Ingredients :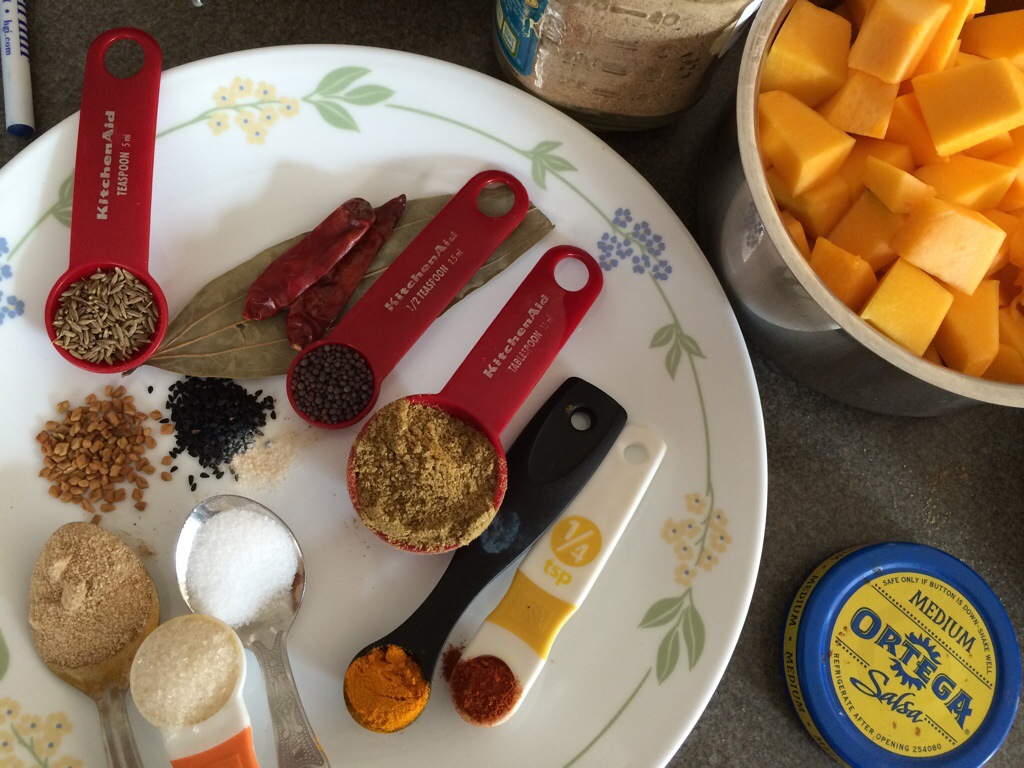 Yellow Pumpkin : 500gms, deseeded, skin removed, washed and cut in small cubes.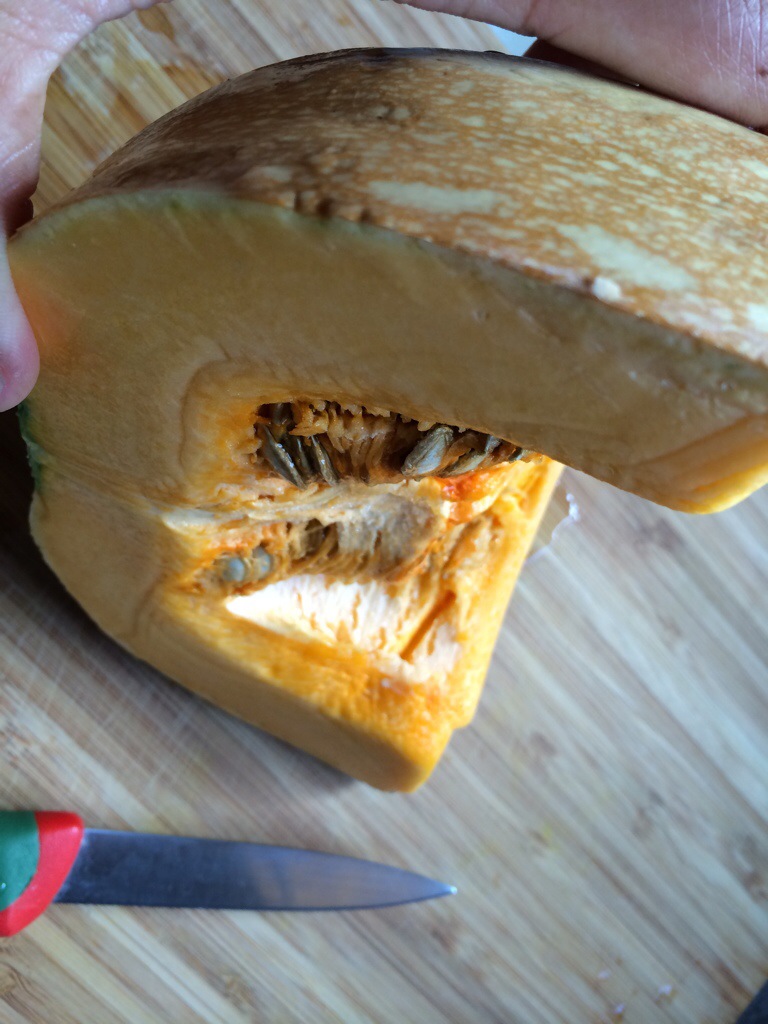 Oil : 1 tbsp
Fenugreek seeds/ methi dana : 1/2 tsp
Nigella seeds/ Kalonji : 1/4 tsp
Asafetida : a pinch
Cumin seeds : 1 tsp
Black mustard seeds : 1/2 tsp
Dry red chili whole : 2
Bay leaf dried : 1
Coriander powder : 1 tbsp
Turmeric powder : 1/2 tsp
Red chili powder : 1/4 tsp
Salt to taste
Sugar : 1/2 to 1 tsp
Dried mango powder/ Amchoor : 1/2 to 1 tsp
Water : 1/2 cup
Method :
Heat oil in the pan. Add asafetida, fenugreek seeds, nigella seeds, cumin seeds, mustard seeds, dried red chili whole and bay leaf to the oil. Lower the flame. Let them crackle.

Once the seeds crackle, add coriander powder, turmeric powder and red chili powder to the oil. Sauté for few seconds.

Now add cubed pumpkin pieces and water. Mix well. Cover with lid and cook for 10-15 minutes on low flame till pumpkin becomes soft and mushy. Do stir in between.

Once the pumpkin is all soft, add sugar and dried mango powder. Mix and mash with the potato masher.

Cook for 2-3 minutes and all done. A fantastic and beautifully flavored side dish is ready :). If you are diabetic, then use Splenda or just leave the sugar part. You may use brown sugar or stevia instead.

Also, you may use it as a dip to serve with naans and pita in a party.
My YouTube link with recipe in comments!
Do try this and enjoy pumpkin in another fun variety with your family.
Sonal