Ragi Vermicelli – Diabetes Friendly Thursdays
As an Amazon Associate and member of other affiliate programs, I earn from qualifying purchases.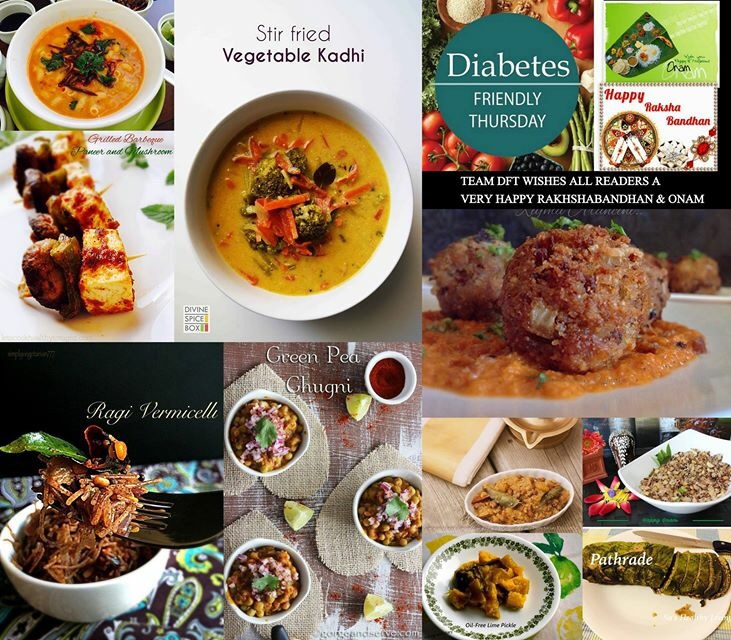 Creating Recipes with a Cause! I am a proud DFT blogger. To learn about DFT, Read this link! view more DFT recipes, Click here!
Ragi Vermicelli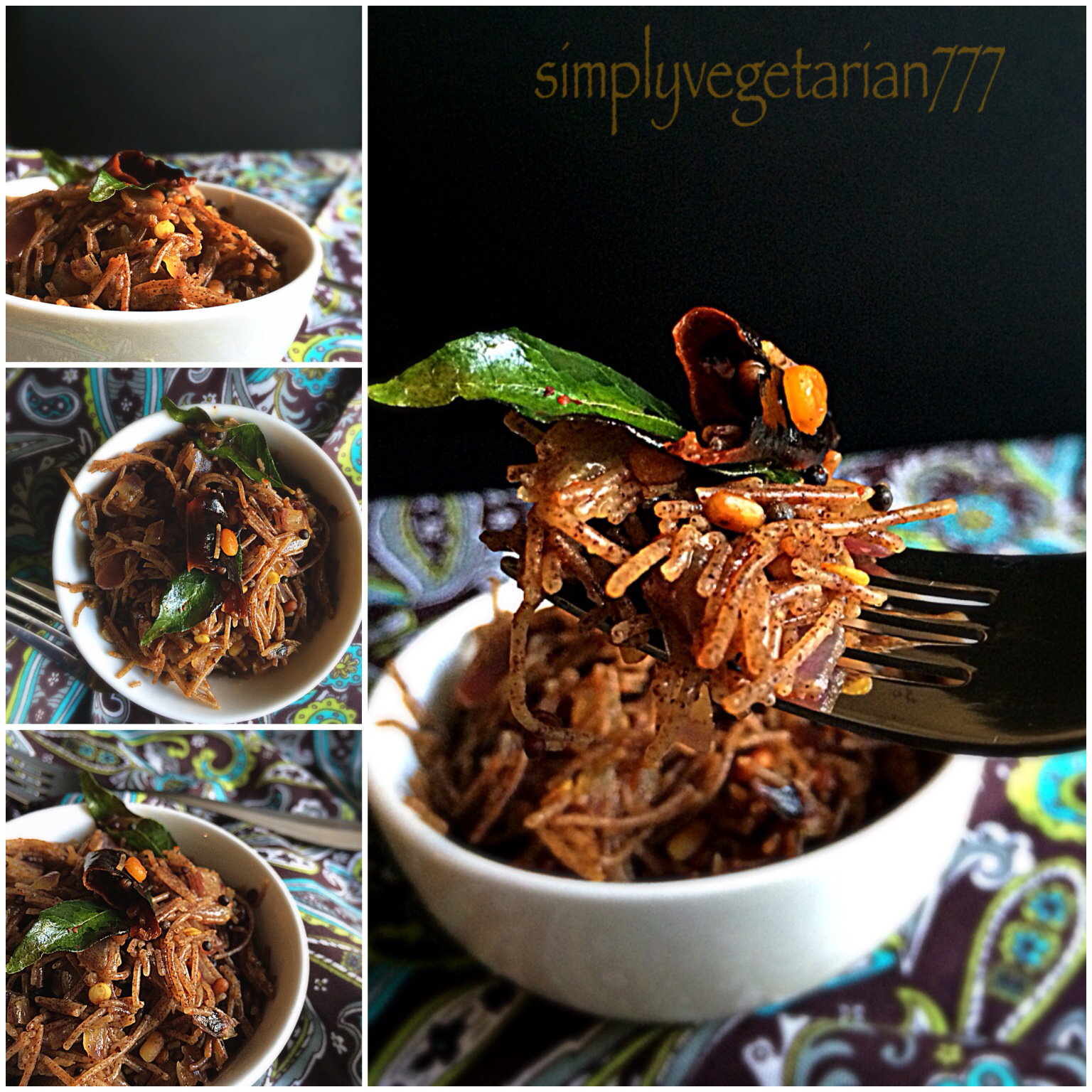 Team DFT celebrates Raksha Bandhan which represents the love and respect between siblings along with Onam which is reminiscent of Kerala's agrarian past, as it is considered to be a harvest festival.


A bouquet of memories open at the mention of vermicelli or Jawe as called in Hindi. My mum used or make Namkeen Jawe (savory vermicelli) often as a part of Sunday brunch menu. Added green peas and and a good dash of lemon juice to bring out the best in the dish. I, my sister and 2 brothers couldn't have enough of it. Almost like Indian Ramen!
Since our DFT is dedicated to Rakshabandhan and Onam this week, Ragi Vermicelli is a perfect dish to share, not only because it is a healthier take on the regular wheat vermicelli, but also, it brings a slice of my childhood with my siblings to reflect Rakshabandhan and also reflecting a part of Southern India since ragi is commonly used in southern states of India.
For the benefits of main ingredients on diabetes, used in the dish, please refer to the Foot Notes!
This is how I made it!
Ragi Vermicelli
Servings: 2
Difficulty: easy
Kitchen Equipments Required
A heavy bottom non stick pan or hard anodized pan, stirring spoon, chopping board, knife.
Ingredients
Oil – 1/2 tsp
Mustard seeds – 1/2 tsp
Urad dal – 1/4 tsp
Chana dal – 1/4 tsp
Curry leaves – 5 to 7
Red chili, dry whole – 1
Onions – 3 tbsp, finely chopped
Ragi Vermicelli – 1/2 cup loaded
Red chili powder – a fat pinch
Salt to taste
Water – 1 cup + more if required
Lemon juice
Method
1. Heat oil in the pan and add urad dal, chana dal, mustard seeds and whole red chili. Lower the flame and sauté for few seconds till mustard seeds start crackling.
2. Add onions to it. Sauté the onions on medium heat for 3-4 minutes till soft and slightly red.
3. Add ragi vermicelli, salt and red chilli powder. Toss well. Add water. Bring to a boil. Lower the heat and cook till water is evaporated.
4. Let sit for 4-5 minutes before serving. Fork it gently. Serve in the bowl with a good squeeze of the lemon juice. Serve warm.
Notes
1. Ragi is gluten free. Read the ingredients behind the package. There are many varieties available in the market.
2. Portion control is must. Though ragi is very beneficial, it is high in calories, but a little bit fills you up. Yes, it is tagt filling.
3. I didn't pre roast it. The packet didn't mention roasted either. If you have any doubts, dry roast it before hand for better texture.
---
Foot Notes
Ragi – Ragi is known as Finger Millet or Red millet or African millet. Regular consumption of finger millet is known to reduce the risk of diabetes mellitus and gastrointestinal tract disorders and these properties are attributed to its high polyphenol and dietary fiber content. According to research whole cereal ragi based diets help diabetics as they contain higher amounts of fiber over other cereals and millets. Diets that include whole ragi or finger millet, have a lower glycemic response i.e. lower ability to increase blood sugar level. To learn more about Ragi's health benefits, Click here!
———————————————
Disclaimer

I am not a nutritionist or dietician. My knowledge and information is based on my research and reading from different resources. Please consult your doctor or dietician before making any changes to your diet.
——————————————
Other festival special recipes from Team DFT !