Vegetable Cocktail Cutlets – Diabetes Friendly Thursdays
As an Amazon Associate and member of other affiliate programs, I earn from qualifying purchases.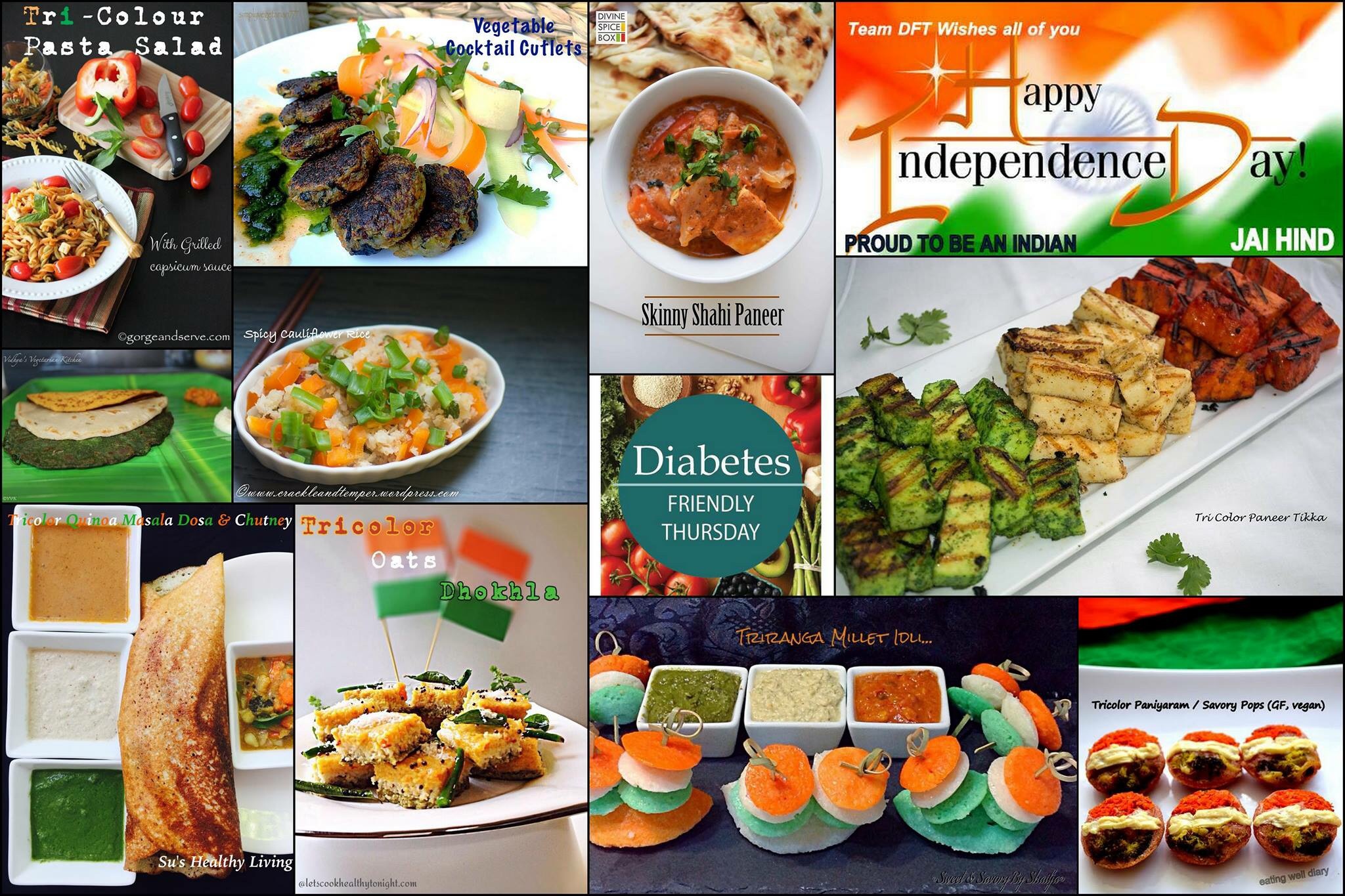 Creating Recipes with a Cause! I am a proud DFT blogger. To learn about DFT, Read this link! view more DFT recipes, Click here!
Vegetable Cocktail Cutlets
India celebrates 69th Independence Day on 15th of August. It's been a long journey from being enslaved, attaining the freedom, regulating the secular democracy, developing on some grounds and failing on others (a tough side of every country), claiming a name on technology and industrial development, attaining  the fame for Oscar winning "slumdog millionaire" (sigh, the international media drama and on the second thought it wasn't an Indian production, it was aha…the British production 😉) and so on….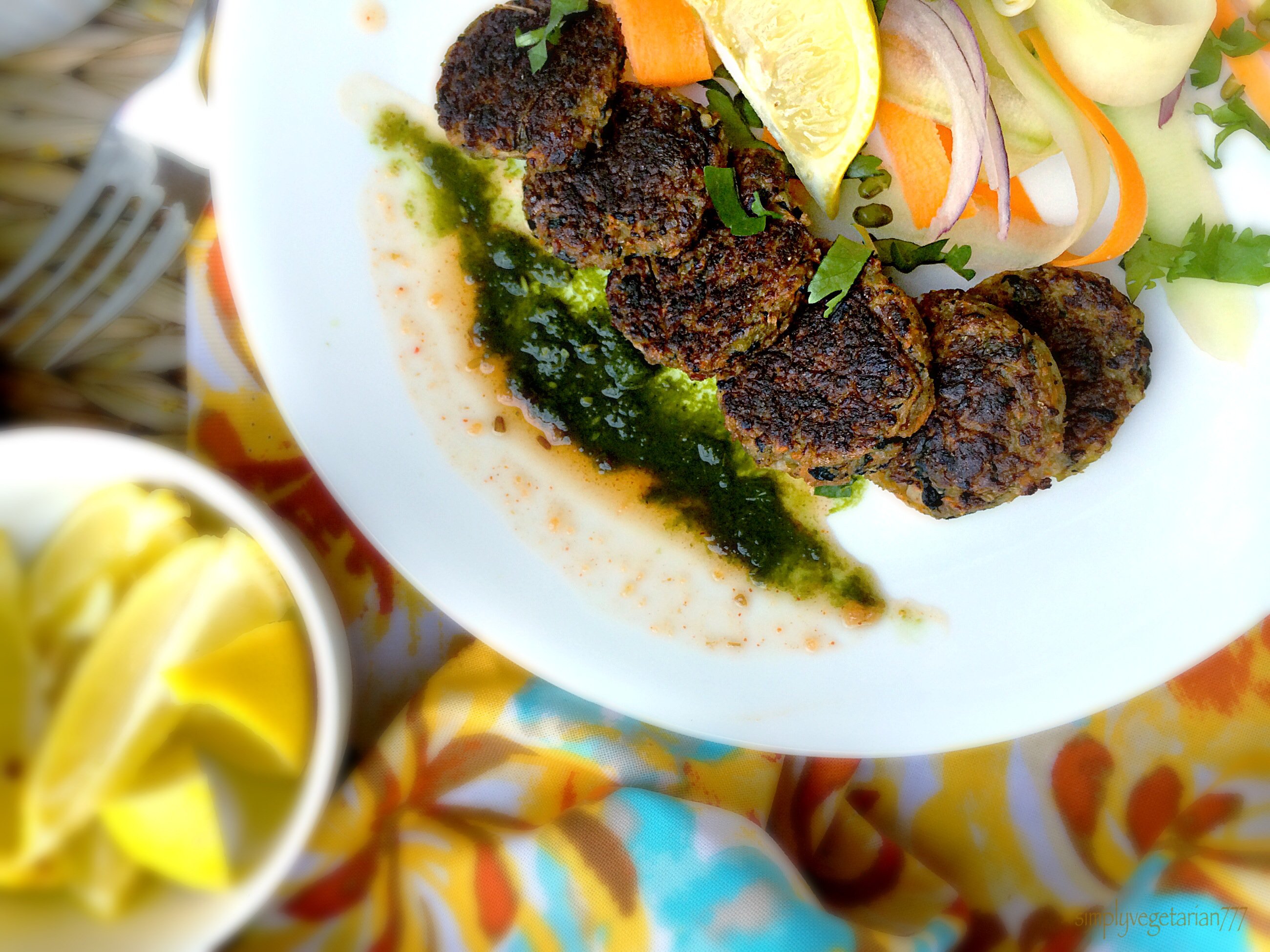 Let us celebrate the Independence of India, with some DFT recipes, cheering for the colors of the flag!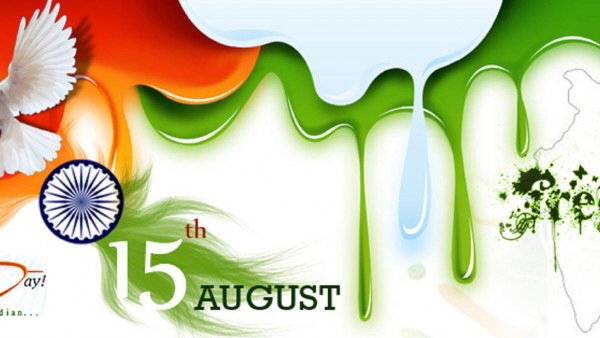 The Saffron! The White! The Green!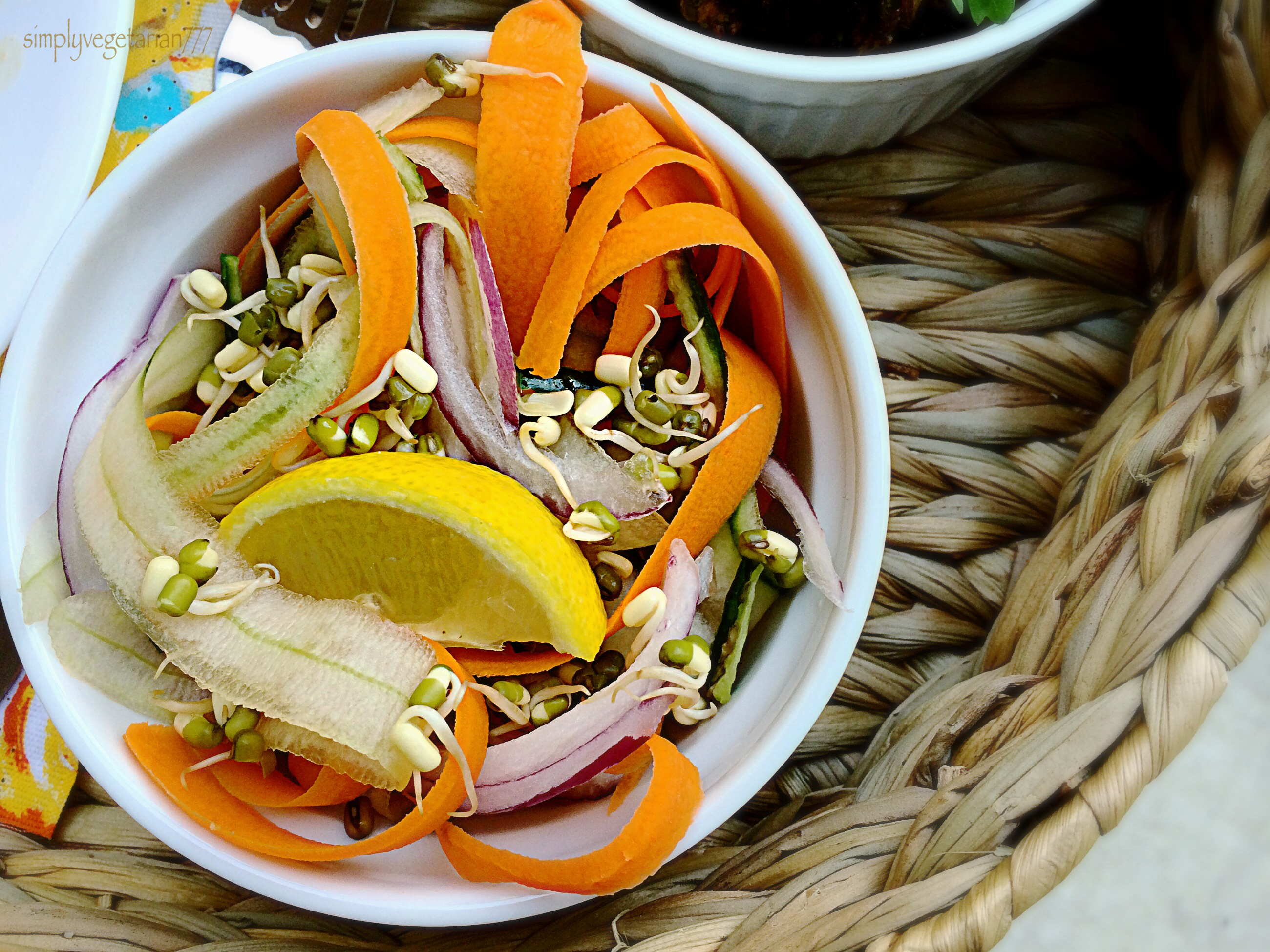 No Indian celebration is complete without an array of food, fun and drama. And Independence Day is no less than a festival for any country. Celebrating all that like a big fat Indian family on the 69th Independence of India with nothing less, than some visual treat in the form of FOOD !
For the benefits of main ingredients on diabetes, used in the dish, please refer to the Foot Notes!
Vegetable Cocktail Cutlets
Servings: 4-5
Difficulty: easy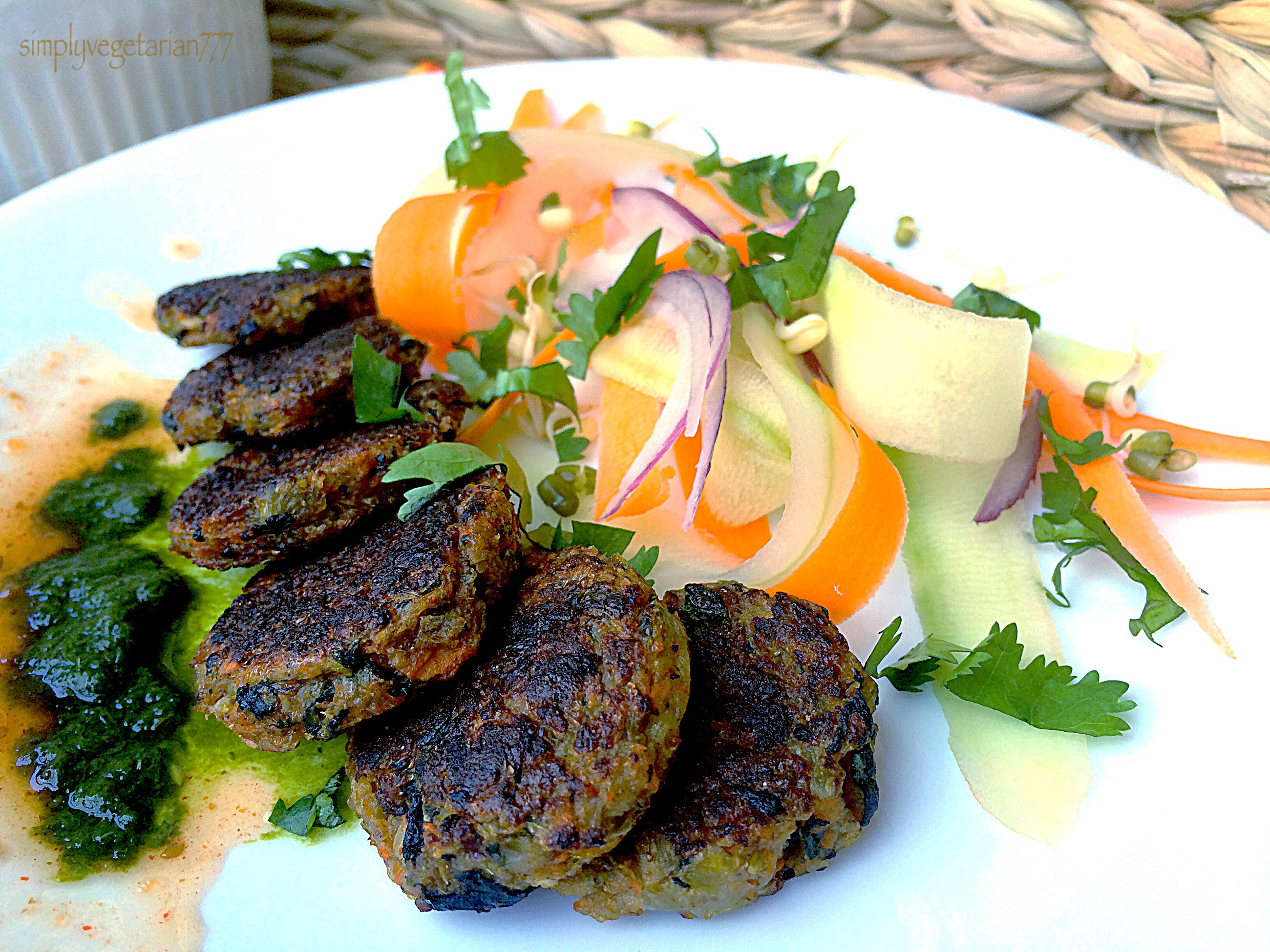 Yields – 20 to 22 mini coin size cutlets
Serving per person – 4 to 5 mini cocktail cutlets.
Kitchen Equipments Required
Microwave safe mixing bowl, fork, hard anodized or non stick pan, a slotted spoon for pan frying, food processor or grater, microwave, 2 plates, couple of kitchen paper.
Ingredients
Oil – 1 tbsp
Spinach – 1/4 cup, tightly packed
Cauliflower – 1/4 cup, small florets tightly packed and heaped full
Carrots – 1/4 cup, cut into small pieces and tightly packed and heaped full
Green beans – 1/4 cup, cut into small pieces and tightly packed and heaped full
Potato – 1/3 cup, boiled and grated
Onion – 2 tbsp, finely chopped
Ginger – 1/4 tsp, finely grated
Garlic – 1 clove, finely grated
Green Chilli – 1 small, finely chopped
Salt – 1/2 tsp
Red chili powder – 1/4 tsp
Garam Masala – 1/2 tsp
Dry Mango Powder / Amchur – 1/4 tsp
Salad on the side 
Cucumber – 1 medium, washed and peeled
Carrot – 1 medium, washed and peeled
Green chilli – 1, slit fine (optional)
Mung sprouts – 3 tbsp, (optional)
Lemon – 1 small, cut into wedges
Cilantro / Coriander leaves – 1 tsp, finely chopped
Dressings
Green Corinader Chutney
Tamarind Dates Chutney (with no processed sugar added)
Method
1. Take the food processor. Add cauliflower, carrots, spinach and beans to it. Process them fine.
2. Put the vegetable mixture in a microwave safe bowl. Microwave it for 3 minutes on high, so that we can dry the excess water.
3. Take the bowl out. Fork it through. Now add finely chopped onions, minced green chilli, finely grated ginger and garlic, boiled & grated potatoes to the vegetable mixture. Add salt, red chili powder, mango powder & garam masala to the bowl. Take the fork and mix well.
3. Now pinch 1&1/2 tsp of vegetable mixture and make small flat patties / cutlets out if it. Set them on the plate aside. Finish the vegetable mixture likewise.
4. Heat 1 tbsp oil in the non stick pan on medium high heat.
5. Place all the vegetable patties in the pan. Cook these from both the sides for 3-4 minutes each side, on medium heat. For added crispness, leave them in the pan for extra 2 minutes on lowest heat.
6. Meanwhile, the cutlets are cooking in the pan, prepare your salad. You can finely chop it in kachumber style or make it fancier. I peeled the vegetables and kept peeling them to get the fine peels that look like ribbons. Added some sprouts, lemon juice, chopped cilnatro leaves and green chillies and tossed them.
Serving Suggestion 
1. Add some tossed salad to the plate. Place 5 cocktail cutlets on either side or top of the salad. Serve it with 1 tsp of Green Chutney and 1/4 tsp of Date-Tamarind Chutney.
Note
1. Healthier eating is a mindful eating. The color and texture of the cutlets is probably not that gorgeous as compared with the fried ones, the taste is comparable.
2. For Diabetic eating, I would advise mini sizes and mini portions so that you can eat more than 1 to satite your mental cringe for eating more. You won't feel, "oh I ate just one".
3. When you are shallow frying or using starchy vegetables like potatoes for diabetic cooking, supplement the platter well with some good salad made with non starchy vegetables to balance out the carbs.
4. You can bake these in the oven at 425*F  for 12-15 minutes too.
————————————————
Foot Notes
Non Starchy Vegetables – I love using non starchy vegetables in my recipes for the fact that 1 cup of raw non starchy vegetables account for only 5 gms of carb and good amount of fiber. It is like free money to add to your menu planning and still feeling full! Cauliflower, carrots, beans, spinach and cucumbers are great choices for non starchy vegetables. Click here to learn more about it!
Potatoes – It is a myth that diabetics cannot eat starchy foods like pasta, grain or potatoes. A diabetic can consume these foods, given the fact that these are a part of a well balanced meal and in controlled portions. A good start is 45-60 gms of carbohydrates per main meal. Also, consider the net carb exchange program where total fiber is deducted from total carbs to get the net carb consumption. So incorporate a good amount of non starchy and fiber rich food items to create a balanced meal.
————————————————
Disclaimer 

I am not a nutritionist or dietician. My knowledge and information is based on my research and reading from different resources. Please consult your doctor or dietician before making any changes to your diet.
————————————————––
Other Independence Day Dishes from Team DFT!