Baked Chakli Poori
As an Amazon Associate and member of other affiliate programs, I earn from qualifying purchases.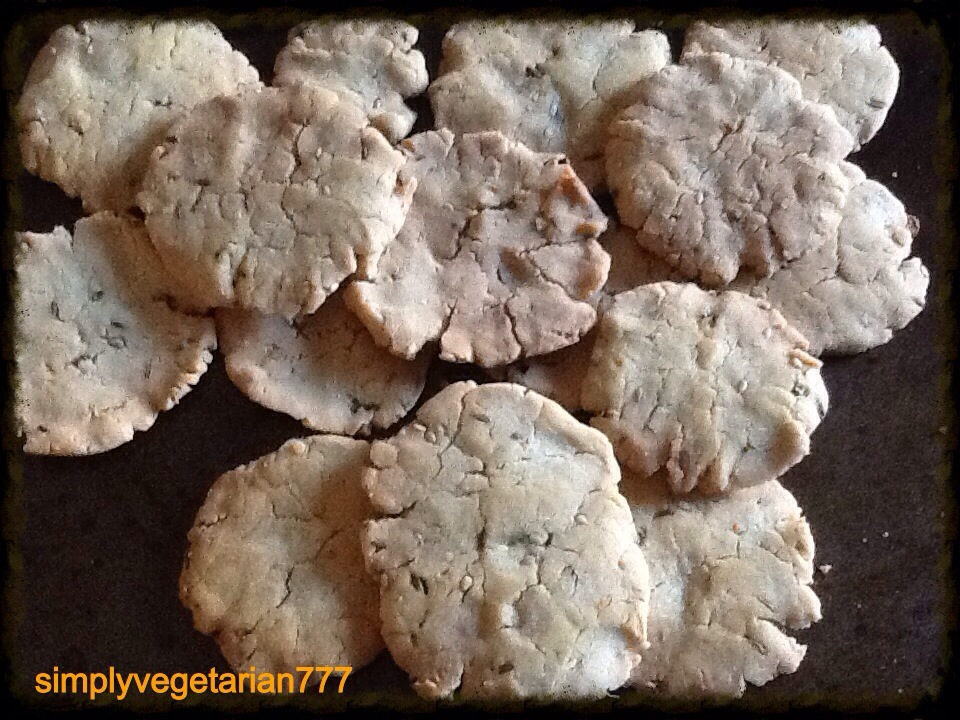 Baked Chakli Poori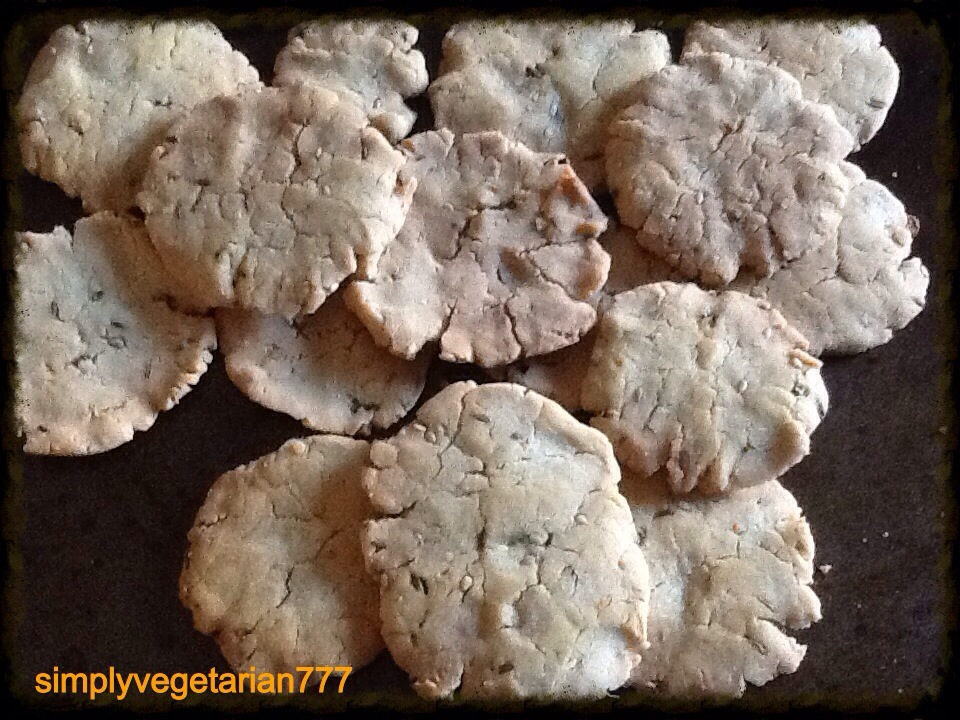 Baked Chakli Poori is a crispy and spicy Tea time delight and that too guilt free. Err, it is not deep fried at least :).
This recipe is originally Tarla Dalal's where she made chaklis, a traditional Gujarati snack in the oven. I just adapted a bit and added few more ingredients and made this flat puris or Snackies if you want to call them. It is totally gluten free since I have used brown rice flour and urad dal flour. Make it at home and enjoy some guilt free snack. I did use butter, but you may sub it with sour cream if you want.
There are days when I go over board with food and then there are days when I eat with caution. This recipe came handy at the time when Diwali was over and I was found guilty of indulging on some rich food. Well that was Diwali and I do not want to think twice what I eat around that time of the year. So I binged and added pounds around the waist. If you ask me to let go off food, it is not gonna happen, but the only adjustment I can make is swap the indulging eating habits with better eating habits.
I am often looking for the snacks that are less guilt and equally delicious. This is one such recipe, that scores 100 on 100 on the ease of recipe, the ingredients and the less guilt quotient. I am sure that many of you are with me on this. It is easier to binge on not so healthy snacks and keep indulging but you cannot do that on regular basis. There has to be a control button on the desires to hog and not do anything about it. And whoever said that "healthy is blah", they need to check their dictionary again. Yes, the healthy food has arrived and arrived with  bang, full of taste and deliciousness and less guilt quotient. This recipe is excellent for people who are allergic to gluten. Being baked, it makes it better on stomach and overall system.
Some other baked snacks from my blog are –
Gudh Til ki Meethi Mathri, baked
This is how I made these baked Chakli Poori – 
Baked Chakli Poori
Easy gluten free snack made with rice flour and baked in the oven.
Ingredients
Rice flour : 1 cup

I used brown rice flour

Urad Dal Flour : 1 tbsp

Low fat butter : 2 tbsp

Salt to taste

Sugar : 1/2 tsp

Ginger : 1/2 tsp freshly minced or grated

Garlic : 1/2 tsp freshly minced or grated

Green chili : 1 small minced

Cumin seeds : 1/2 tsp

White sesame seeds : 1/2 tsp

Water : 2-3 tbsp
Instructions
Preheat oven at 375*f and grease a baking tray.

Mix all the above ingredients with butter. Don't add water yet. Work with hands and mix well till it becomes crumbly. Now add water 1 tbsp at a time to make a semi soft dough.

Pinch a small portion of dough and flatten in hands in circle.

Place it in baking tray. Finish the dough like wise making more Snackies. It should be 1/8" to 1/4" in thickness. Don't make it too thick.

Put it in the oven and bake them for 25-30 minutes till pinkish golden on both sides. Flip them half way and rotate the tray from front to back for even baking.

The crispy, spicy and flavorful Rice Snackies are done.
I had a great time baking these rice chakli pooris in my Indian American Kitchen. I am sure that you will try these too and enjou with your favorite cup of tea or coffee :).
Eat Happy! Stay Happy!
Sonal