Indian Restaurant Style Long Grain Basmati Rice Recipe
As an Amazon Associate and member of other affiliate programs, I earn from qualifying purchases.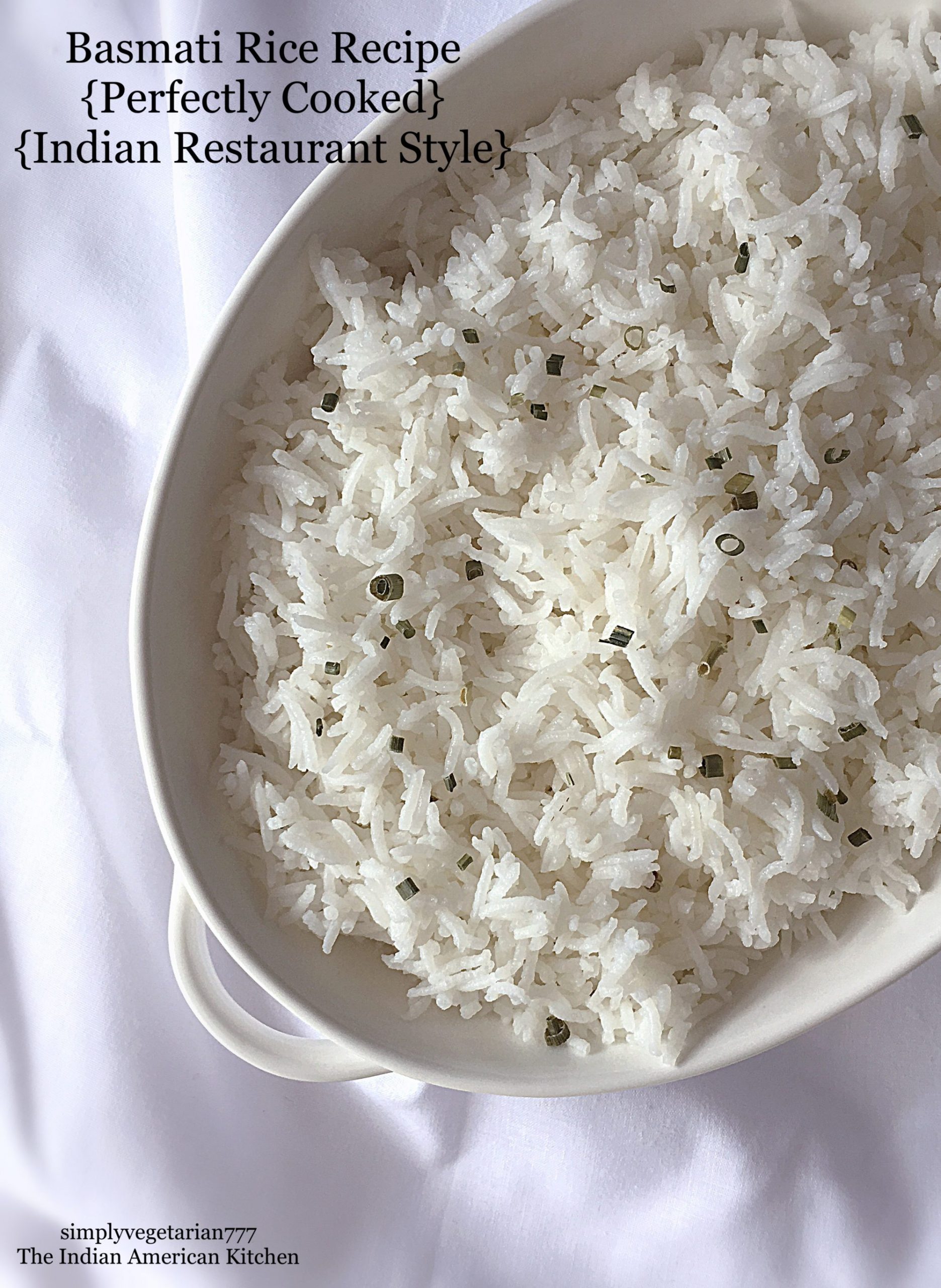 Indian Restaurant Style Long Grain Basmati Rice Recipe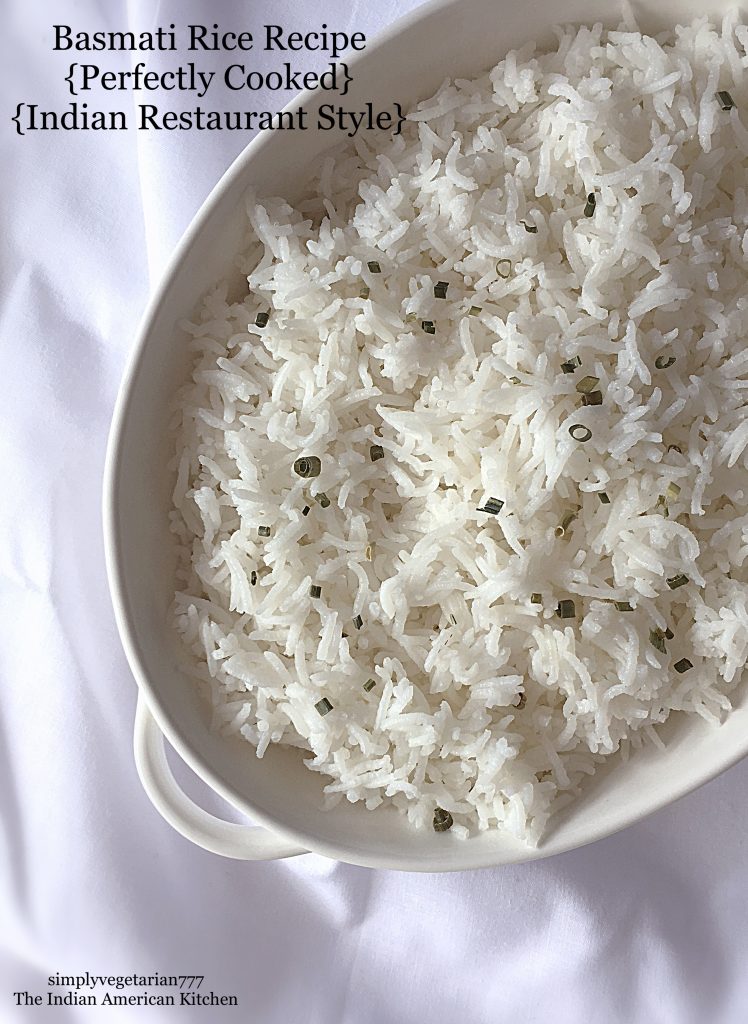 What is this Basmati Rice Recipe doing here? I am sure you are wondering about it. I bet many of you, rather most of you must be an expert at cooking the perfect rice everytime. Well, I do write about most obvious things and recipes, most of the time and this is no exception.
Perfectly cooked and Amazing looking, Indian Restaurant Style Rice had been on my mind for a loooong time. So long that I almost forgot to work on it. LOL! Bad joke, I know. 😂
This Recipe is one of those recipes that you classify under Classic Cooking. If you cook Indian food, then you got to get it right. It just breaks my heart when I see basmati all mushed up. It is a sheer murder of the beautiful aromatic rice, which is considered really high in the culinary world.
So, What is right or wrong with with cooking Basmati Rice? The perfect looking Rice has to have its grains separated, still cooked perfectly through (not al dante).
All the people who love gluten-free diet, rice is your best friend and basmati in particular since it is less starchy as compared to other varieties.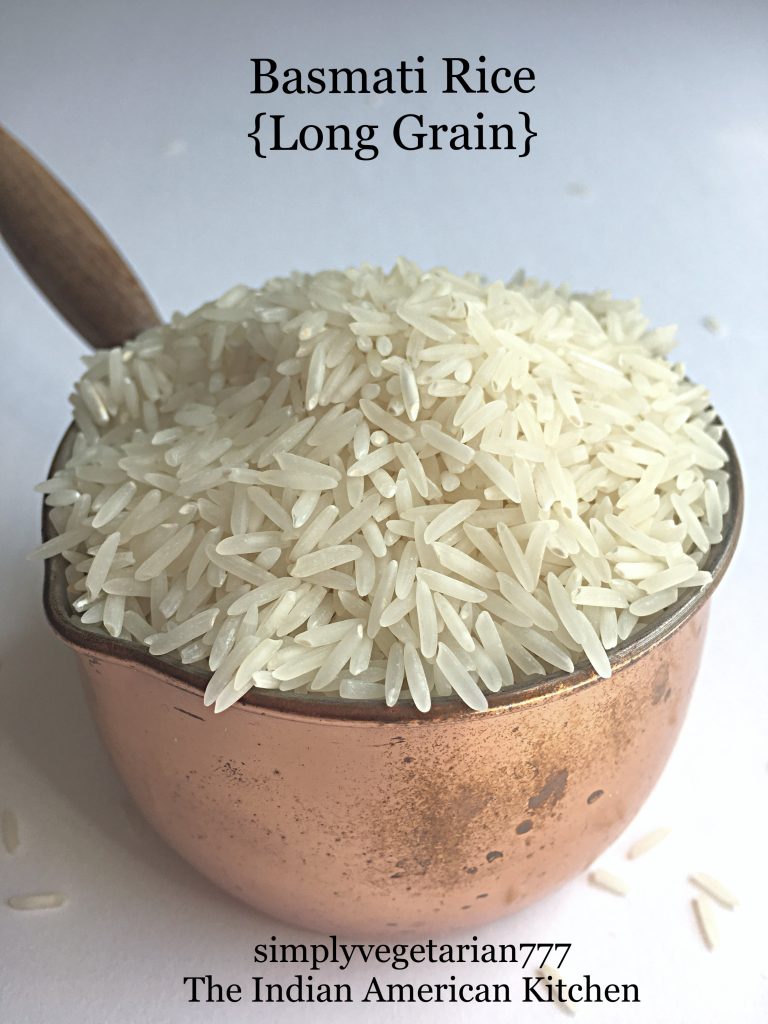 We are talking about THE CLASSIC WHITE LONG GRAIN BASMATI RICE, here. Look at the picture above 👆.
Cooking perfectly looking Indian Restaurant style Rice doesn't need any magic, but PRECISION and a PERFECT RECIPE along with some HANDY TIPS & TRICKS. You are in luck because if you will follow the instructions to the T, you will nail it. It might be your "that" game changing recipe for your ultimate dinner meal.
Before we go further, let me do the honor of introducing Basmati Rice, for you. It is one of the brilliant and an aromatic slender long grain rice, which is mostly grown in the Northern States of India and some parts of Pakistan. It was introduced to Middle Eastern countries through cultural trade by Indian Traders in 17th/18th century.
BASMATI literally means FRAGNANT!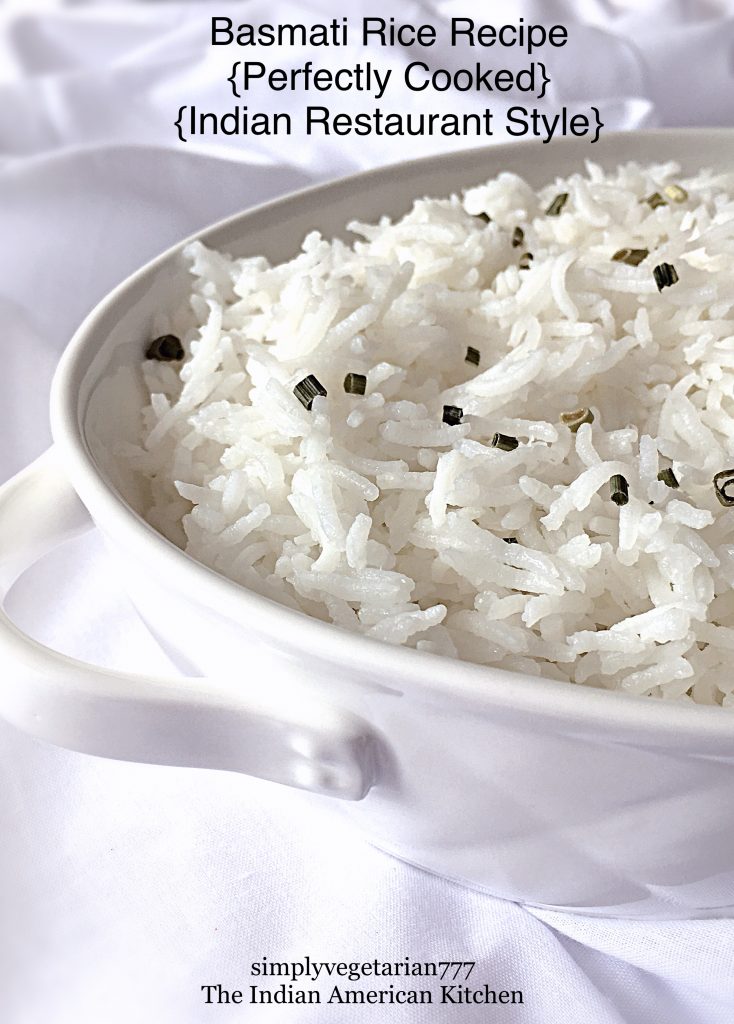 A good cook is judged based on how well done his/her basmati rice is! As absurd as it may sound, but you read it right!  This rice is used in Pulavs / Pilafs , cooked simple and in Biryanis.
My personal favorite is TILDA brand. No they are not paying me to do this post ( I wish they did).
Some geat recipes using Basmati Rice from my blog and Ruchi's kItchen are – Moti (pearl) Pulav , Shahi Biryani , Paneer Pulav , Onion Pulav , Green Veg Biryani , Jodhpuri Pulav , Kashmiri Pulav and many more.
Few Crucial Points to Remember when cooking with Basmati Rice in Pan or Pot!
Use Pure Basamti. No faux looking and no mixed grain. Pure White long grain and aged (preferably). Tilda and Royal are 2 good bands that I recommend.
Washing the Grains properly.
Soaking the rice for enough time before cooking.
Cooking till the perfection.
Resting the Rice
VERY IMPORTANT – FORKING THE RICE to separate the grains.
Check out a smart video below 👇 that I created to show how to fork your cooked rice gently.
Here is how to make Perfect Looking Indian Restaurant Style Basmati Rice.
Indian Restaurant Style Long Grain Basmati Rice Recipe
Learn how to cook Indian Restaurant Style Basmati Rice at home.
Ingredients
Basmati Rice - 2 cups

Water - 4 cups

Ghee - 2 tsp

Salt - 1/4 tsp

optional
Instructions
PREPPING BASMATI RICE
Take a deep pan. Add basmati rice to it. Fill it up with water. It will be cloudy. Strain it.

If you are draining rice along with water, that is no good. Use a fine mesh Sieve/strainer and then put the rice in it. Now place this strainer in the pan. Start washing the rice. This way, water will be strained but rice grains will remain inside, with no wastage.

You must wash the rice, till the water runs clear through it, about 4-5 times.
SOAKING THE RICE
Once the rice is washed till the water runs clear, Soak the rice in 2 cups of water or just enough to keep the rice covered.

Soak the rice for 30 minutes. This will extract out any further starch from Basmati.
COOKING THE RICE
After 30 minutes, drain the water out from the rice.

Take a wide and deep pan. Add soaked rice, 4 cups of water, 2 tsp ghee and salt to the pan.

Bring the rice to a gentle boil on high heat.

Lower the heat to medium low. Give it a gentle stir.

Cover with a lid and let the rice cook on low heat till all the water is evaporated. It will take about 7-8 minutes. No need to stir the rice in between.

Switch off the heat. Remove the lid. Let the rice stand like that for another 5-7 minutes.

DO NOT TOUCH THE RICE AT ALL DURING THIS TIME.

Now take a FORK and gently & slowly fork the rice to fluff it up. Watch the video above.

Once fluffed, let stand for another minute or so.

Serve it hot with the daal, vegetable, korma, of your choice.
You may order following products from amazon to make perfect rice. This will not cost you anything extra but help me earn a small commission to keep the blog running.
Can't Make it Now? PIN BASMATI RICE RECIPE FOR LATER!


I hope that you will surely follow all the instructions carefully, to make this Epic Perfect Restaurant Style Basmati Rice Recipe! Let me know if the post was helpful.
Sonal {EAT HAPPY , STAY HAPPY}