Cooking Quinoa in Pressure cooker
As an Amazon Associate and member of other affiliate programs, I earn from qualifying purchases.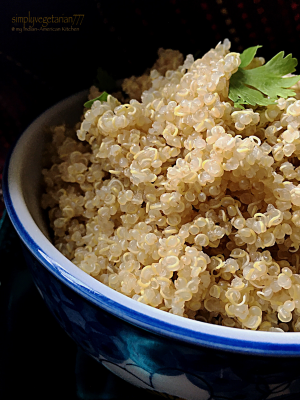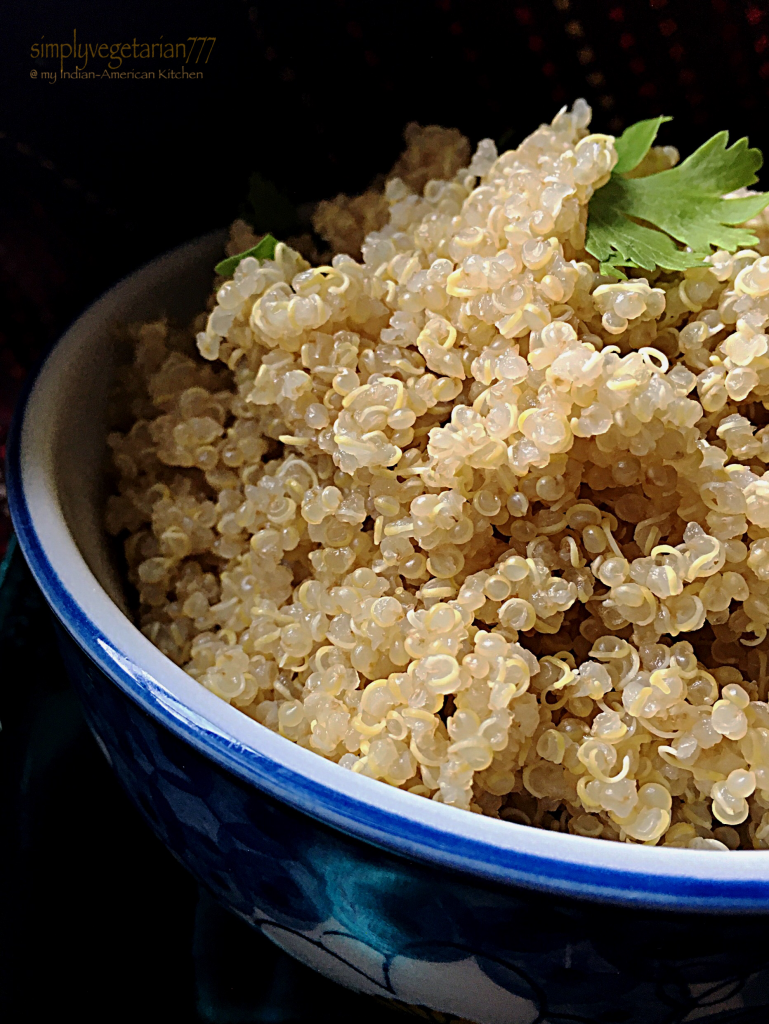 2016 sounds really exciting to me. I think I have more vision and clear thinking for my blog this year. I will be introducing the pressure cooker recipes which are quick and time + energy efficient. I will be working more on some home & kitchen base home remedies and applications for general well being. Also "wish" to work on some disease fighting or disease healthy recipes. And my usual stuff and yes more baking and basic stuff!! Promise, will keep them as enchanting as my Diabetes Friendly Recipes.
Health Benefits – Quinoa is a power house for sure! It is the most nutrient dense carb available. 1 cup has 6 gms of protein and it is gluten free. It has 2.5 gms of fiber in every cup, making it really good for diet. It has bone strengthening and cancer fighting properties as well. It also helps in recovering from a tiring work out and soothing the sore muscles. A whole grain/ seed which is primarily protein!
Many a times, these grains take a long time to cook. Not anymore! Get that new or old pressure cooker out. Even if you have an  electric one, yes..that should work too! Come on get it out, put it on the counter and get it kicking! It saves on time and energy bill both and still gives a flavor and taste of a dish that cooked for long. Soon will be dradting a post on Use and Care of Pressure cooker!
This is how to make Quinoa in Pressure Cooker!
Quinoa cooked in Pressure Cooker
Servings: 3
Difficulty: easy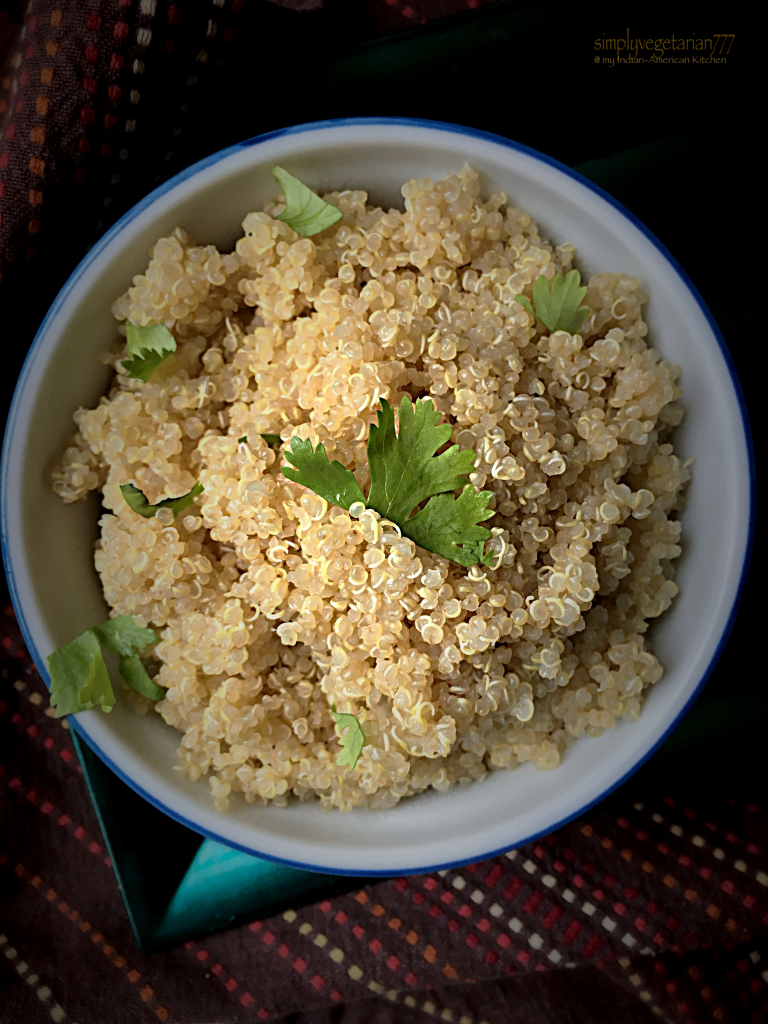 Kitchen Equipments Required
A bowl to wash and soak the quinoa, pressure cooker, measuring cups.
Ingredients
Quinoa, white – 1 cup
Water – 1&1/2 cups
Method
Take the bowl and add 1 cup of dry quinoa to it. Wash the quinoa till water runs clear. Soak in 1 cup of water for 10 minutes.
Drain the quinoa. Add it to the pressure cooker and add 1&1/2 cups of water to it.
Tighten the lid and put the weight/whistle on it.
Put it on the high flame and cook till 1 whistle. Switch off the flame and take the pressure cooker off the gas stove and set aside. Let the steam/ pressure escape from it on its own.
Once the pressure escapes, remove the weight and open the lid. Let stand for 2 minutes. Fork through and serve.
Notes
If you don't have the time to soak the quinoa, then pressure cook it with 1&3/4 cup of water for 1&1/2 whistle.
You may add the condiments and herbs and spices of your choice along with oil or butter to make it more flavorful.
Make it in bulk. Once at room temperature, you can freeze in single portion batches future use.
You may use it to substitute rice, use in salads and stir fries or even patties.
Pressure cooking in my Indian American Kitchen and sharing with you all!
Cheers,
Sonal