Iced Coffee Quick Recipe
As an Amazon Associate and member of other affiliate programs, I earn from qualifying purchases.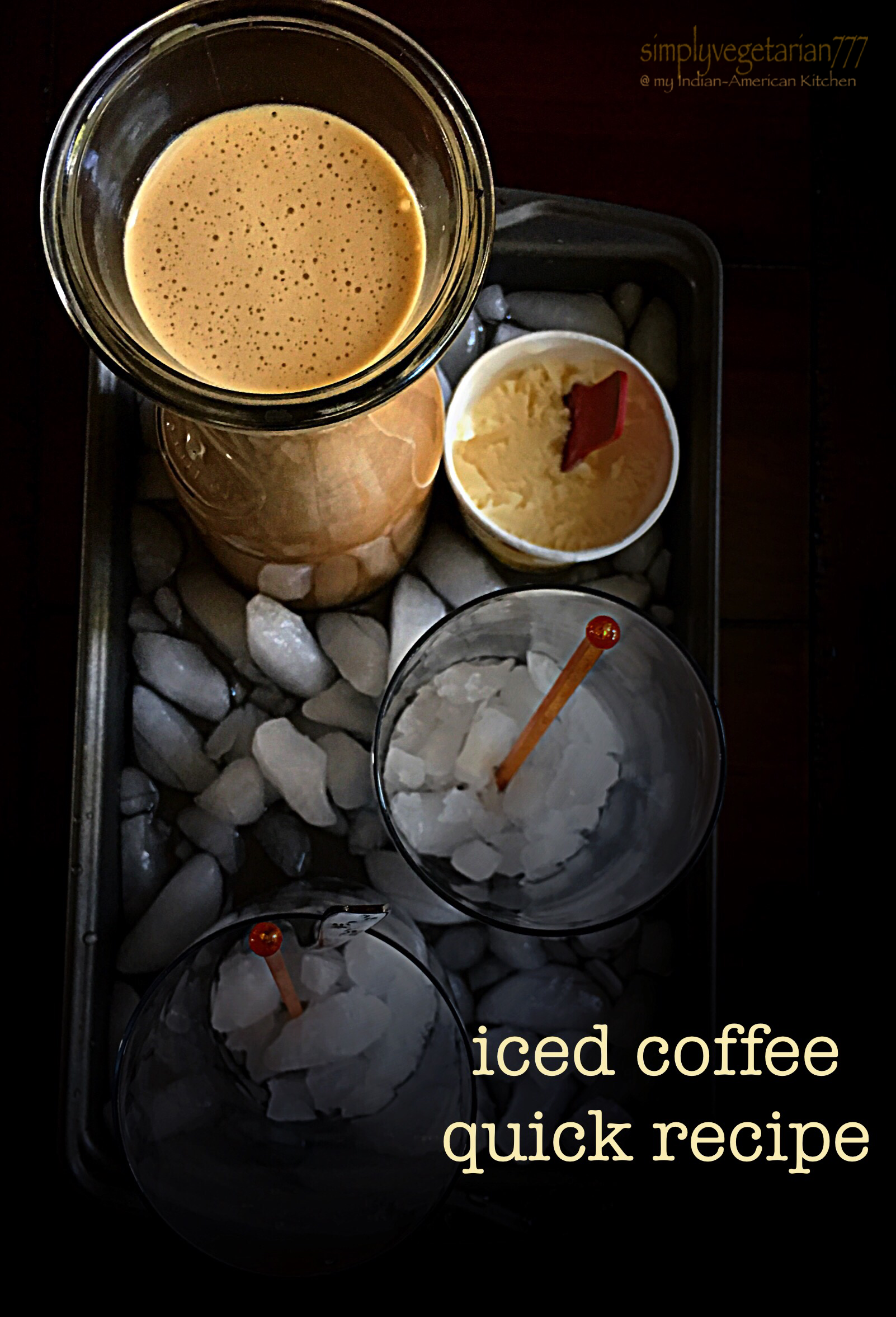 Iced Coffee Quick Recipe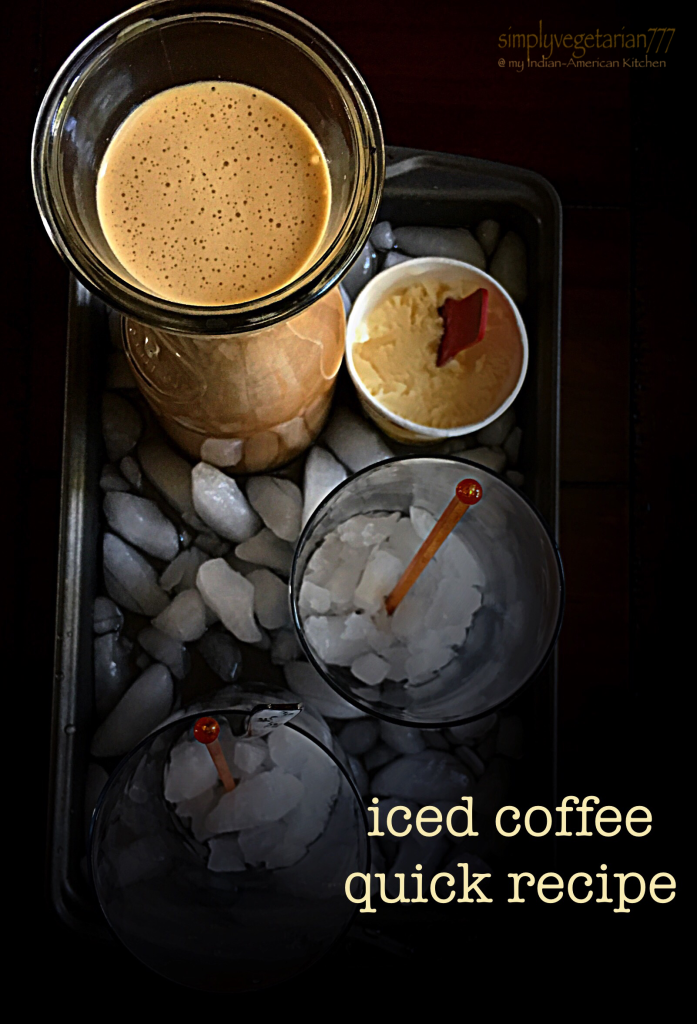 My recipe for Iced Coffee is the Quick Recipe for all the coffee lovers out there. It is refreshing, energizing, robust and bold. If I say it is a perfect thirst quencher then I am being bluntly honest.
I know many of you must be nodding your head in disagreement, saying – caffiene can't quench your thirst..it's coffee for Pete's sake and will dehydrate you more. But darling, you have to be in my part of the world at the moment. It is the end of September and the temperature is still touching 100 degrees Fahrenheit. Blistering Scorching Sun..Damn it!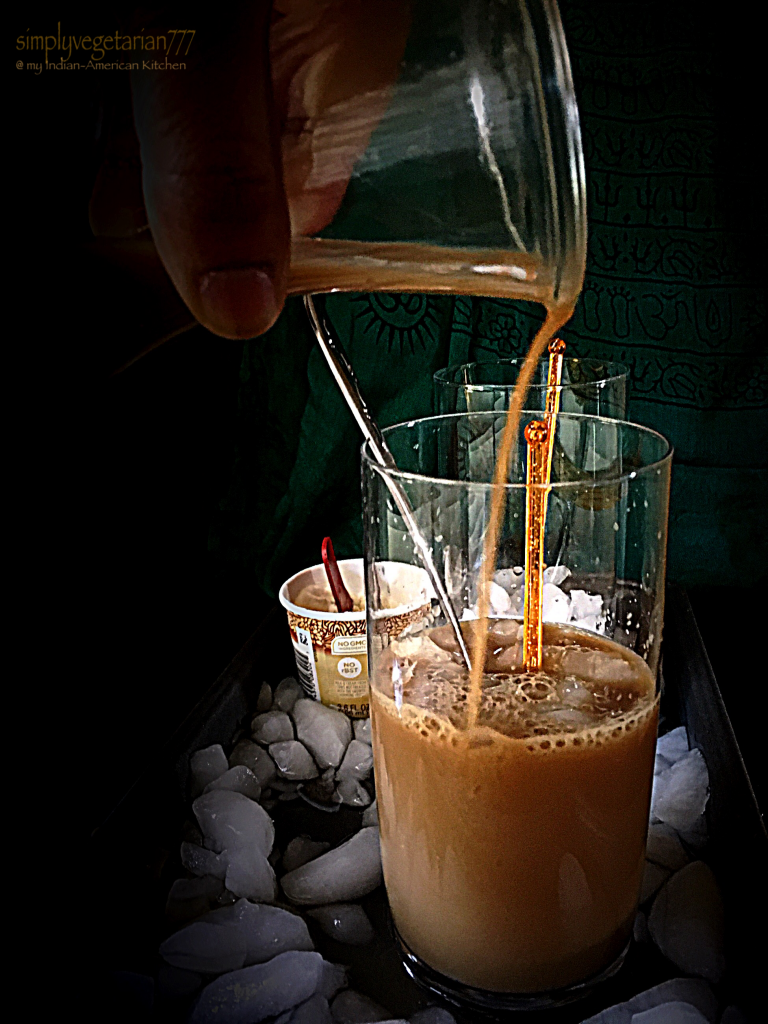 Iced Coffee is often known as Cold Coffee in many parts of the world, at least the world I grew up in – India. It was always always always Cold Coffee.
I have a funny reminiscence about cold coffee in America from my earlier days, from 15 years ago. We had stopped by a McDonald while on a road trip and I really was craving for my own comforting "thirst quenching" cold coffee.
I requested the guy at the counter for cold coffee. He just gave me a bizarre confused look. I requested again and he said, he doesn't understand what I was saying. I was more frustrated than him since there was a display of Cold Coffee on their display board. I pointed to the board and said this..I want this… He said, it is Iced Coffee and not Cold Coffee. Phew…I said, yes give me one of that please.
I have to tell you that it was the most distasteful cold coffee I had ever had. Sigh…
Over the years I developed the taste for American Iced Coffee just like I love my Red Wine now.
This coffee is more of water content than the milk and is very very very strong…like bitter strong. But hey, I like it now. It is that instant snap of "wake up" which fills me up with energy and I am good to go.
To tell you the truth, I love it now. A perfect drink for me on a busy hot afternoon.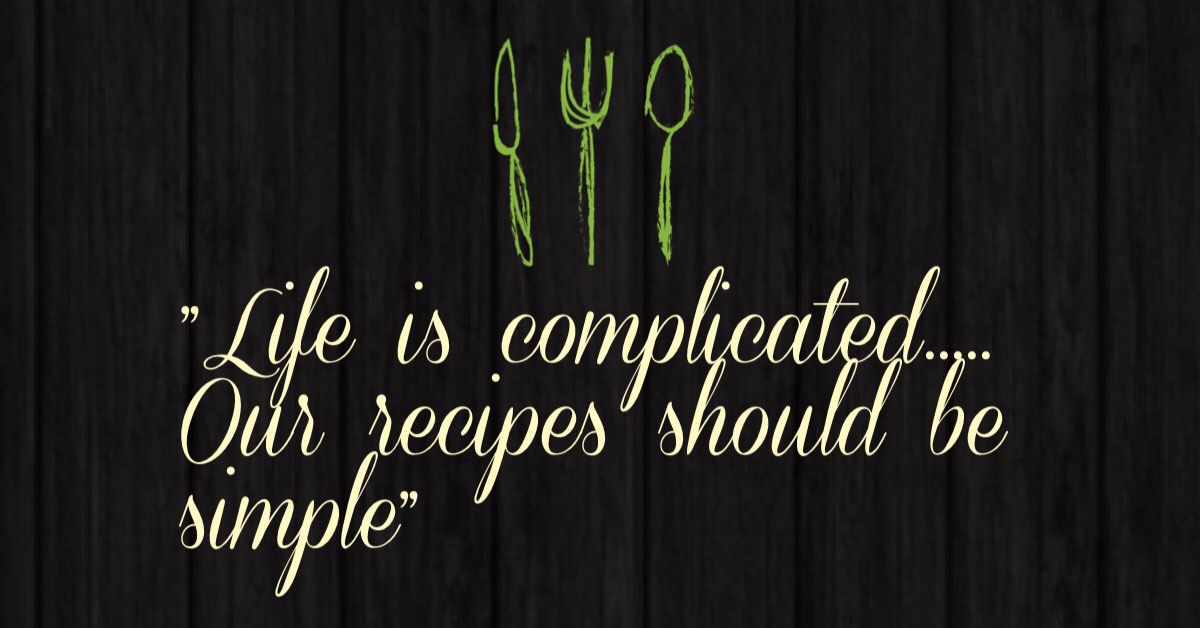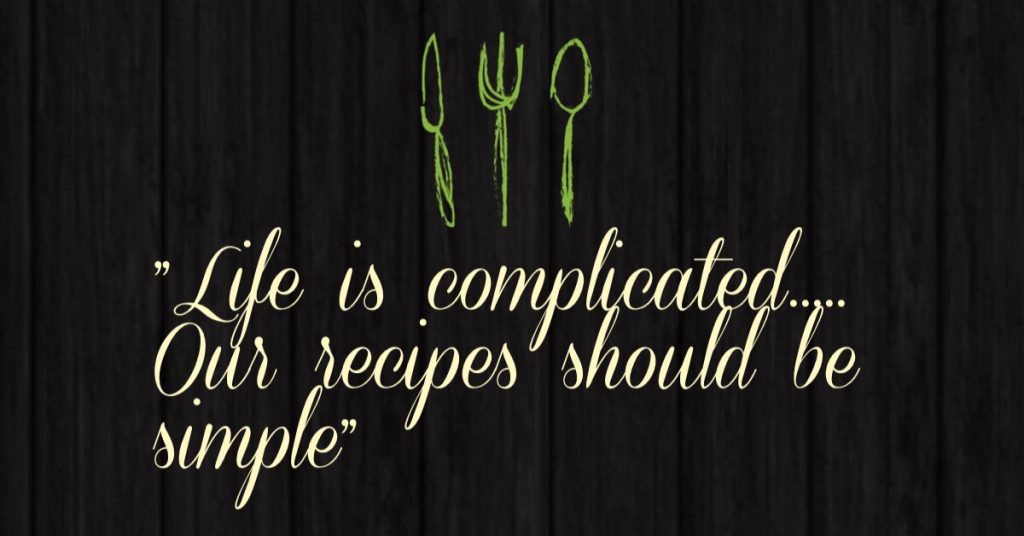 Do you believe what is written up?  I do and completely vouch for it. Life is hap hazard all the time anyways, we can at least simplify our food. If you have been following my blog, then you know it already that the recipes here are simple, easy and palate pleasing. Right?
To make it efficient, I have used Instant Coffee granules. Oh, I love Nescafe. The romance and seduction it creates with its aroma, just drives me coffee kinda crazy. It evokes all the senses of the body. It is that good. No, Nescafe is not paying me to put in a good word for them, it is from my personal experience. Which is your favorite coffee brand?
This recipe requires 2 main steps –
Making a strong Coffee and Sugar Mix in hot water.
Blending the cooled coffee mix with milk and ice.
And thirdly, which is purely optional, is to add a dollop of Vanilla ice-cream and mix to make it more desirable. I love the ombre effect that vanilla ice-cream creates in coffee when the 2 meet and blend.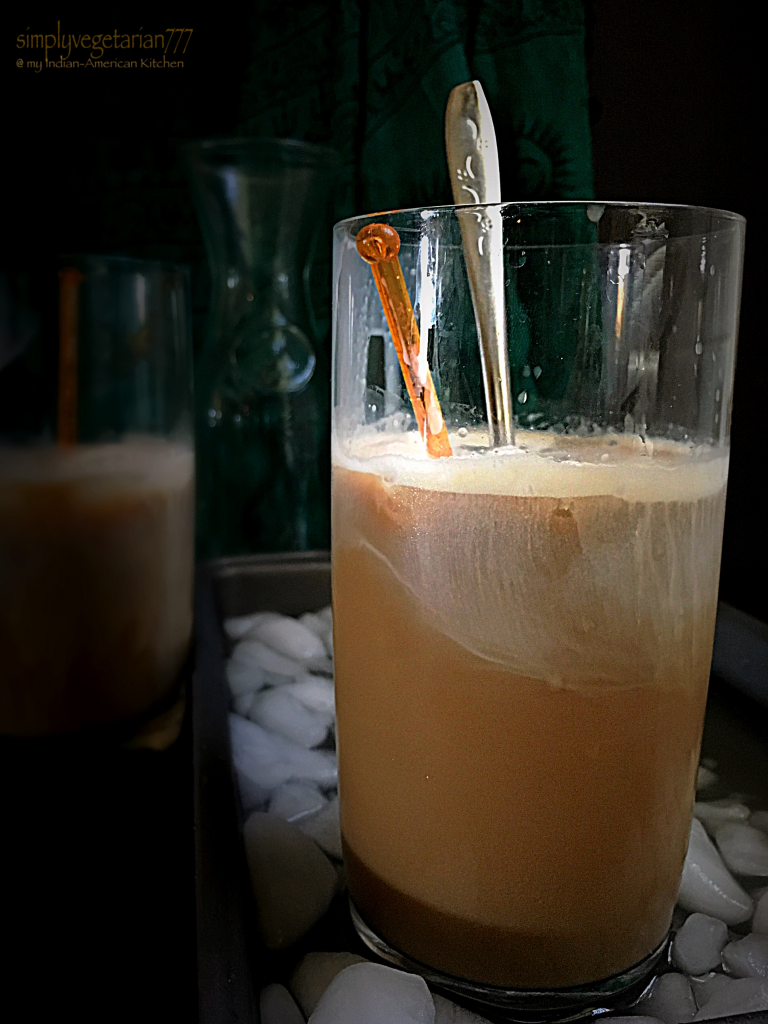 Some other coffee and "thirst quenching" drinks from the blog are – Mock Starbucks Caffe Latte , Blackberry Long Island Mocktail , Mathura ki Lassi , Pear & Apple Jaljeera and many more.
This is how I made it.
Iced Coffee Quick Recipe
A quick recipe to make american style iced coffee
Ingredients
Nescafe Instant Coffee Powder - 1 teaspoon full

Sugar - 3 teaspoon or to taste

MIlk - 3/4 cup or to taste

Water - 1/2 cup hot

Water - 1 cup chilled

Ice - 1 cup
Instructions
Take a cup and add instant coffee and sugar to it. Pour 1/2 cup of hot water and let it still till coffee and sugar dissolve and the mix come to the room temperature. To cut down on time, you can also place this dissolved mix of coffee in freezer for quick cooling.

Now add 1/2 cup of ice, coffee mix, 1 cup of chilled water and milk to the blender. Blend till it becomes frothy.

Fill the glasses with rest of the 1/2 cup of ice. Pour the iced coffee in the glasses. If desired, add a dollop of vanilla. Stir and drink.
Notes
You may use any brand of instant coffee. You may adjust the water and milk content to your liking but this is perfect for adult coffee dose. Do not give this to the kids please. You may also use any leftover coffee from your morning brew.
I promise that you will be hooked to this American Style Iced Coffee if you are a coffee lover. Amit and I pep ourselves over this quite often and absolutely love it.
I would request you not to give this to the kids. It is a strong concoction.
Pin this for later !


In my kitchen, now you are not only Eating Happy, but also Drinking Happy ;)… and that statement does not need any prelude to Staying Happy, here at my kitchen…
Stay Blessed and Keep drinking Coffee you all! 😀
Sonal