Kala Khatta Syrup – A Must Have Summer Treat
As an Amazon Associate and member of other affiliate programs, I earn from qualifying purchases.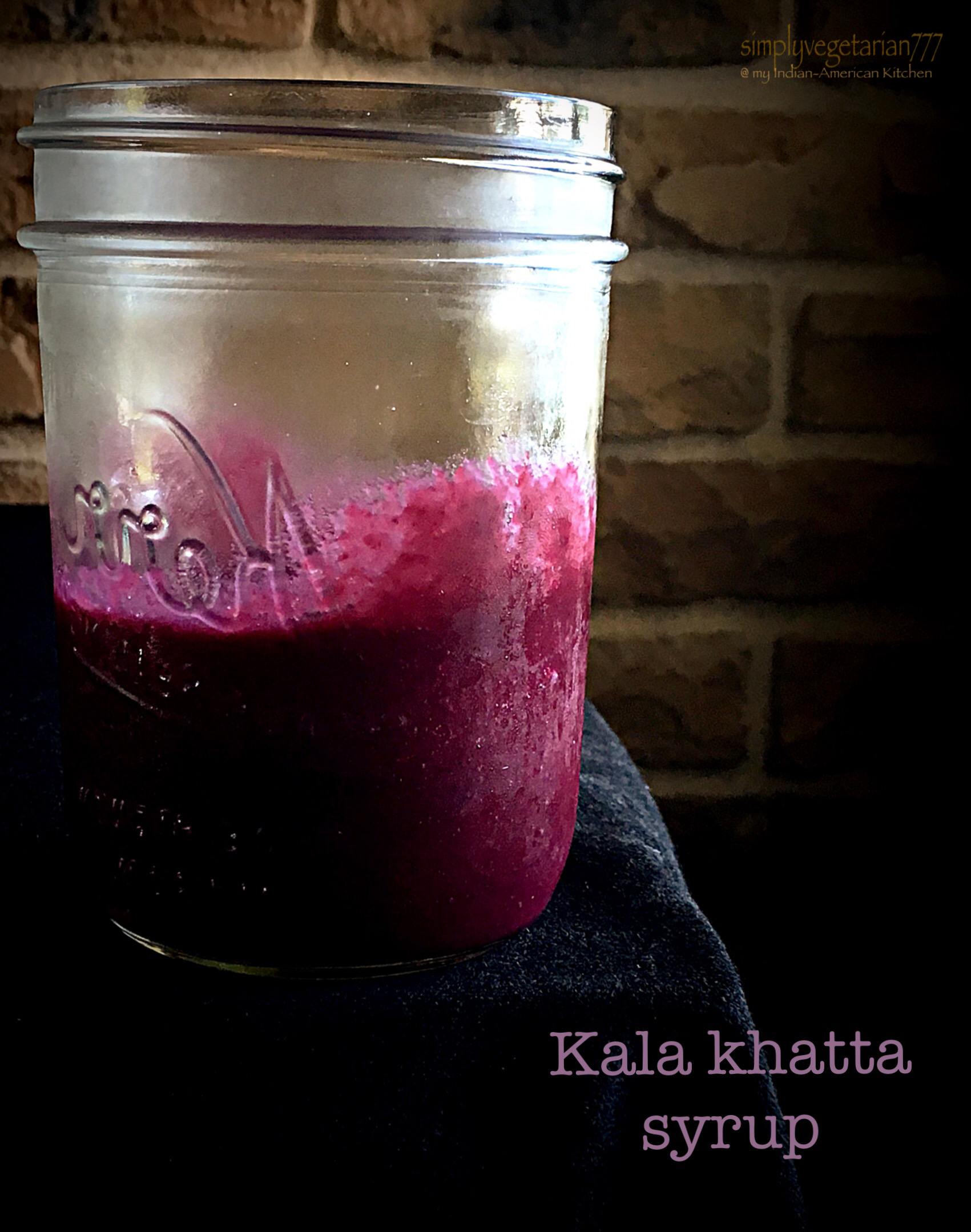 Kala Khatta Syrup – A Must Have Summer Treat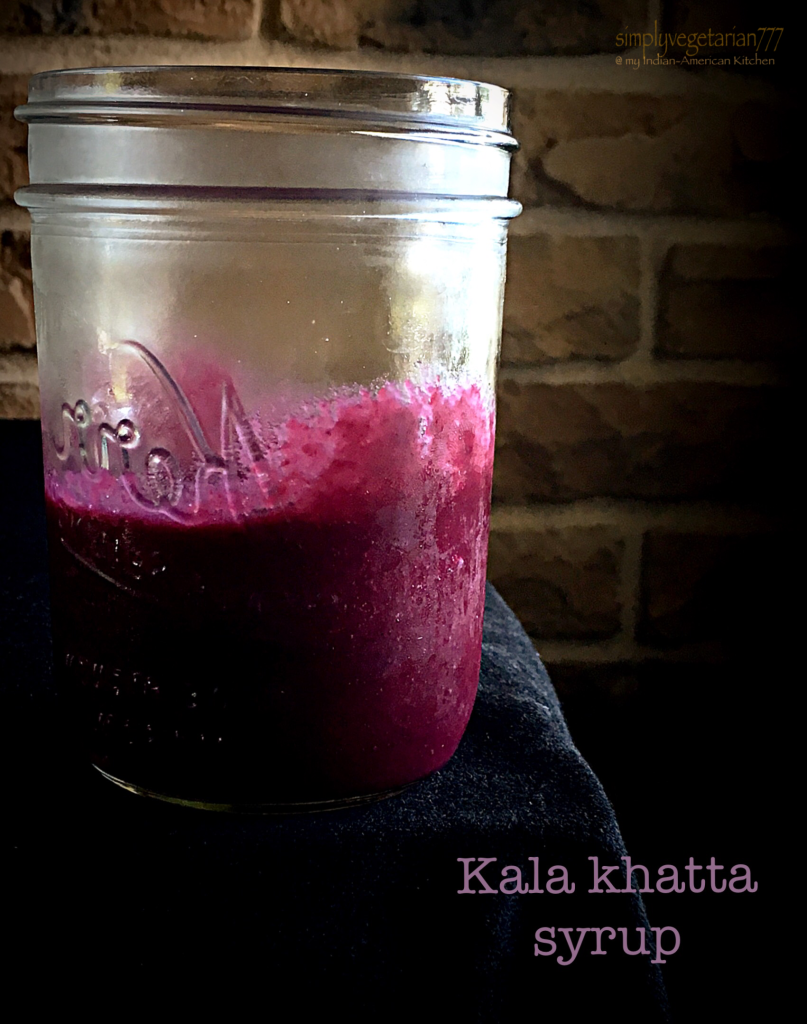 Kala Khatta Syrup – a must have Summer Treat is really a must have treat. I know your eyes are wide open with a pleasant surprise. Aren't they? Be honest and tell me, how many of you had a dejavu or goosebumps at the mention of Kala Khatta? I bet, most of you. Summers and Kala Khatta go hand in hand.
For those of you who are wondering what the heck is that, then my dear friends, let me tell you that Kala Khatta Syrup is an ultimate kick ass answer to your summer cravings of something salty, something sugary, something tongue clicking and teeth jittering (in a good way) and something that awakens the sleepy child in us. Yeh Dil Maange more (my heart yearns for more)…..something on that note.
I have great memories of sharing this legendary Kala Khatta Soda with my cousins when I visited Nani ka ghar (Grandma's house) for summer break. We were such brave hearts that we wanted it more and more tart and oozing with lemon soda. That nukkad ka new cafe (corner cafe) where all the young gen kids (of our age in teens then) would meet in the evening for some good fun summer times. Upasana didi…do you remember that time? Kanche ki bottle and kala khatta soda and befikari ke din… I hope you are reading this :). Golden Days.
Live while it lasts. La Vida Loca..
Coming back to the recipe for Kala Khatta Syrup – A Must Have Summer Treat, I had no clue as to how to make it at home. I have been hunting for a good recipe since an year but all the recipes that I read last year, be it Sanjeev kapoor or Tarla Dalal or who so ever in whatever country, they all said, buy the Kala Khatta syrup from the market and then make this snow cone, or  a margarita or a soda or a cooler or a blah and blah and blah. At one point, I got so irritated and frustrated, I gave up the hunt and said, Boss, I want HOME MADE, don wanna buy from the freakin store…..that's it..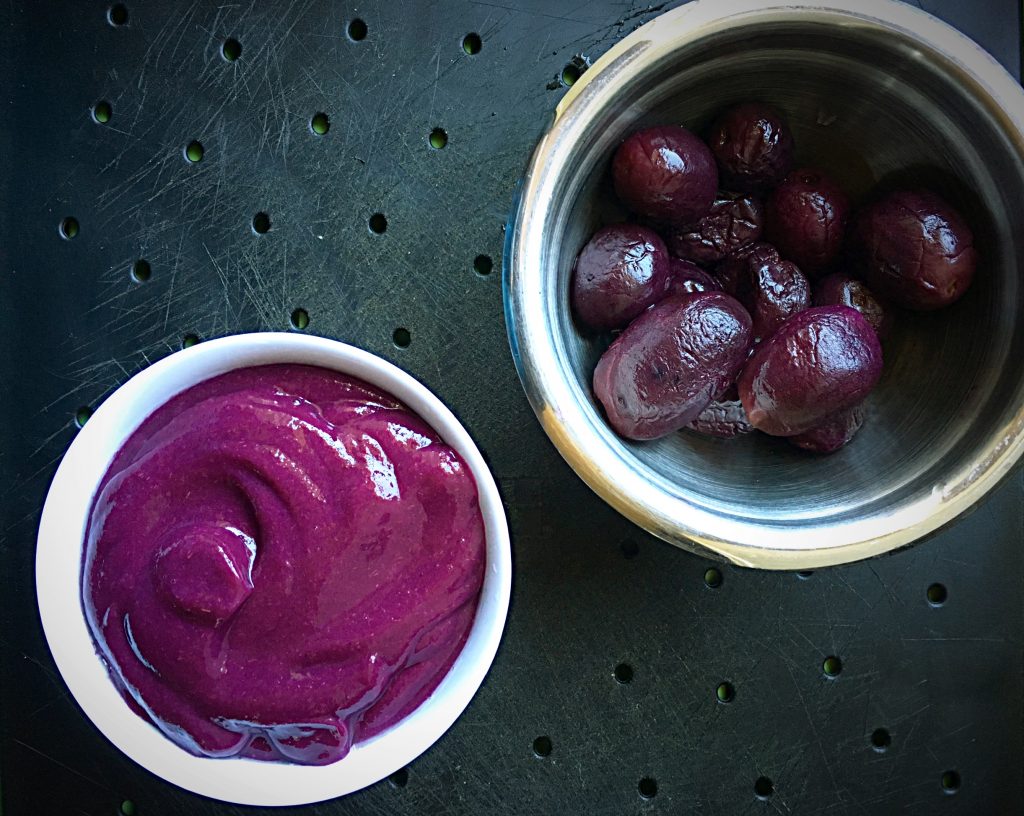 Kala Khatta verbally means, kala = black ( visual color) and Khatta = tart.
Then the summers were gone and when it started to warm up this year, the craving for Kala Khatta began again. I was hell bent to make this at home and told myself, either I make the syrup at home or give it up completely. Finally, I found a recipe that mentioned the use of Jamun which is also called Java Plum in English, to make the syrup. Click here for the original content or copy paste this link in your browsing bar – http://travel.cnn.com/mumbai/none/kala-khatta-recipe-562853/ to read about it.
I have adapted the recipe from the above. I am not sure if it is an authentic recipe or not, but I have to tell you that this recipe of kala khatta syrup – a must have summer treat, is as good as it can get. Moreover, Jamun is so good for your health and this syrup serves as a summer healing electrolyte for dehydrated bodies. Make a batch and refrigerate. When you crave for something chilling on a hot summer day, just pour some syrup along with ice and soda or water in a glass and sip peacefully.
It is home made! It is organic! it is free of any artificial colors or preservatives!
Some other "must have" condiments from my blog are
Mint Coriander chutney
This is how it is made –
Kala Khatta Syrup - A Must Have Summer Treat
Kala Khatta Syrup made with Jamun (Indian Java Plum).
Ingredients
Jamun / Java Plum - 400 to 500 gms to get 1 cup puree. I used frozen Jamun. You may use fresh.

Lemon Juice - 1/4 cup

Sugar - 1/2 cup

Rock Salt / Kala Namak - 1 tsp
Instructions
Prepping the Jamun
If you are using frozen jamun, then thaw them first to the room temperature. Once thawed, remove and separate the pit from them by smushing them with hands. You will have coarse pulp. Blend it to a fine puree in a blender. In this case, you may strain the puree through a sieve to remove any skin or larger pieces. I did not strain it since the outer skin of the jamun is nutritionally rich and also the frozen jamun's skin becomes very soft after thawing.

If you are using fresh jamun, then wash them and chop in order to remove the pit from the fruit. Once the pit is removed, blend into a fine puree. In this case also, you may strain the puree through a sieve to remove any skin or larger pieces.

Your Jamun puree is ready for further processing.
Making the Kala Khatta Syrup
Take a small thick bottom pan. Add jamun puree, sugar, lemon juice and rock salt to the pan.

Stir and bring it to a boil.

Now cook it for 12-15 minutes on medium to low heat, till you get a thick syrup but not of any string cosistency. We want simple fruit syrup.

Stir often while cooking or it might get burnt at the bottom.

Your Kala Khatta Syrup is ready.
Storage
Bring it to the room temperature and store in an air tight bottle or small glass jar. Keep in refrigerator for better shelf life.
Use
Make instant cooler with it.

You may make popsicles with it.

You may make margaritas with it.

You may make snow cones and kala khatta soda with it.
Notes
Indian grocery stores in USA carry frozen Jamun and they are perfect to be used.
In case Jamun is not available and you still want to try it, use black berries. They have similar taste and color to Jamun.
I had an amazing time testing and creating this recipe in my Indian American Kitchen. Do make some and beat the heat with some Kala Khatta this summer.
Drink Happy! Stay Happy!
Sonal