Lauki Kofta Curry
As an Amazon Associate and member of other affiliate programs, I earn from qualifying purchases.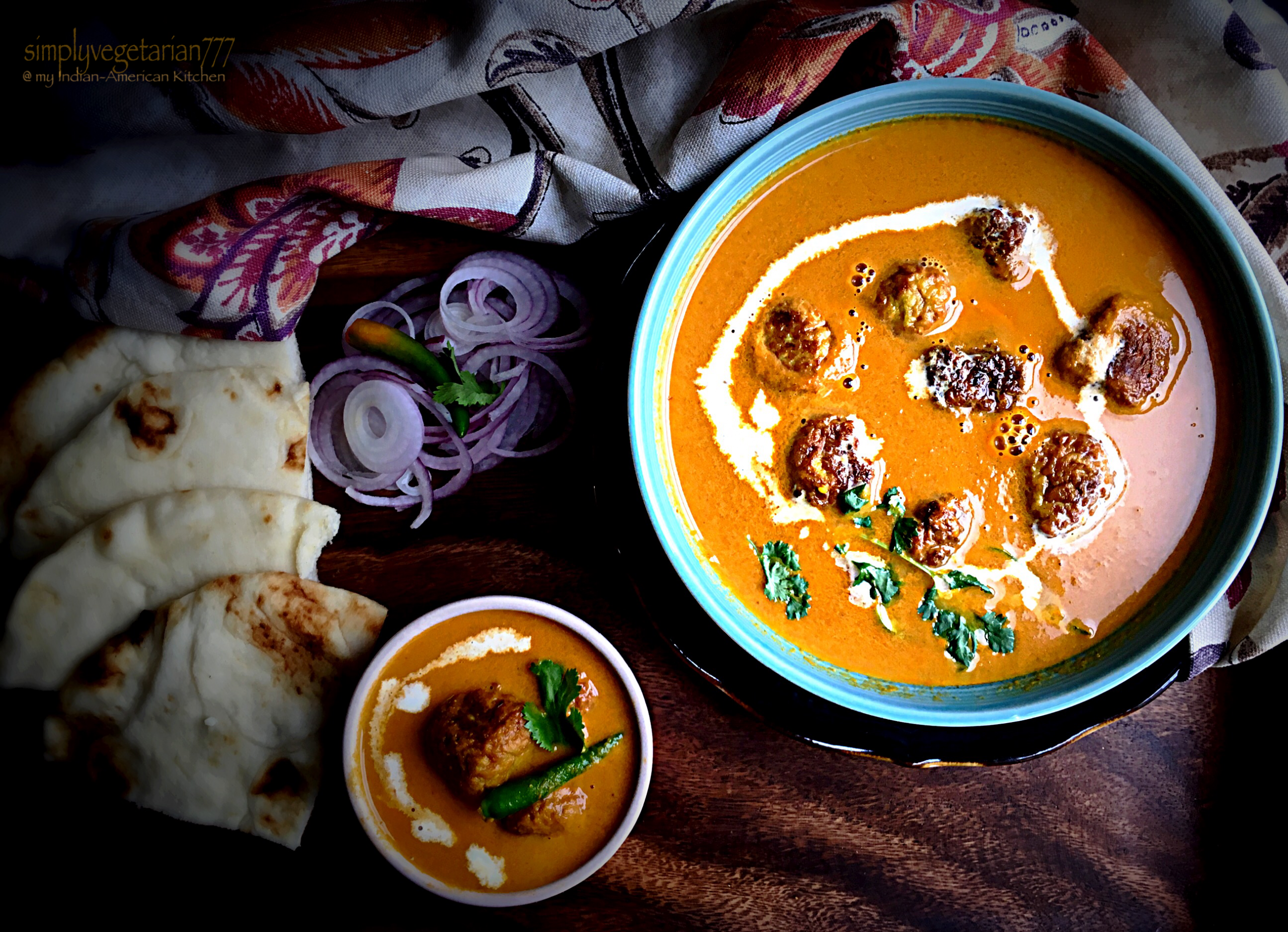 Lauki Kofta Curry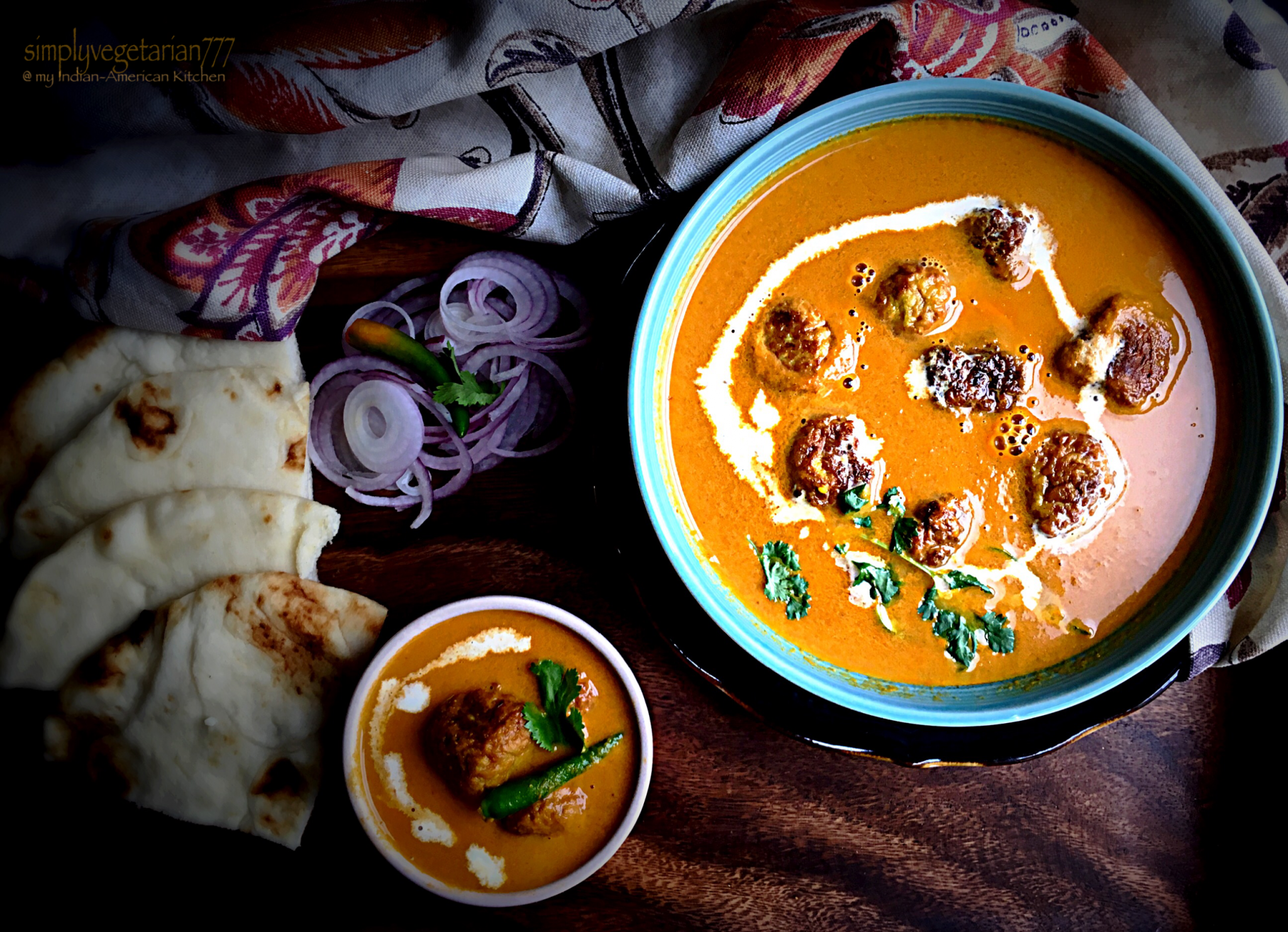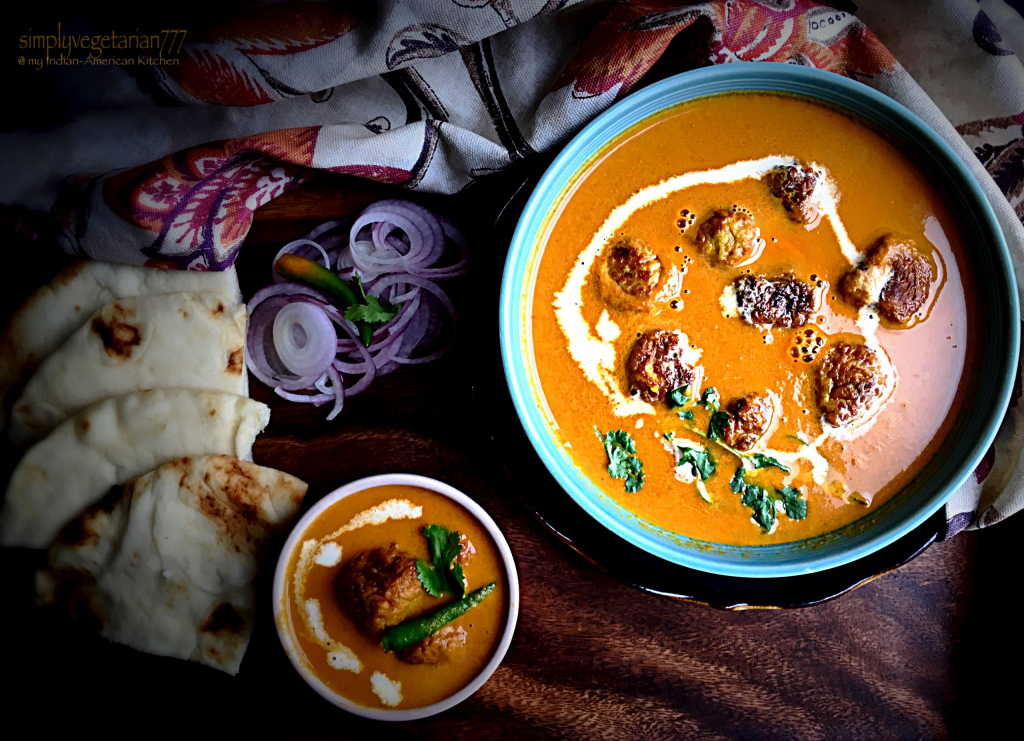 Lauki Kofta Curry is one of my most favorite kind of kofta curry. You might wonder that I write "favorite" for almost all of my dishes. Well when you have a well established love affair with food, you tend to like each and every bit of it. True? Right? Well it goes with me. If I love anybody or anything, I give all my might. Good Food sure takes the top stall on that ladder.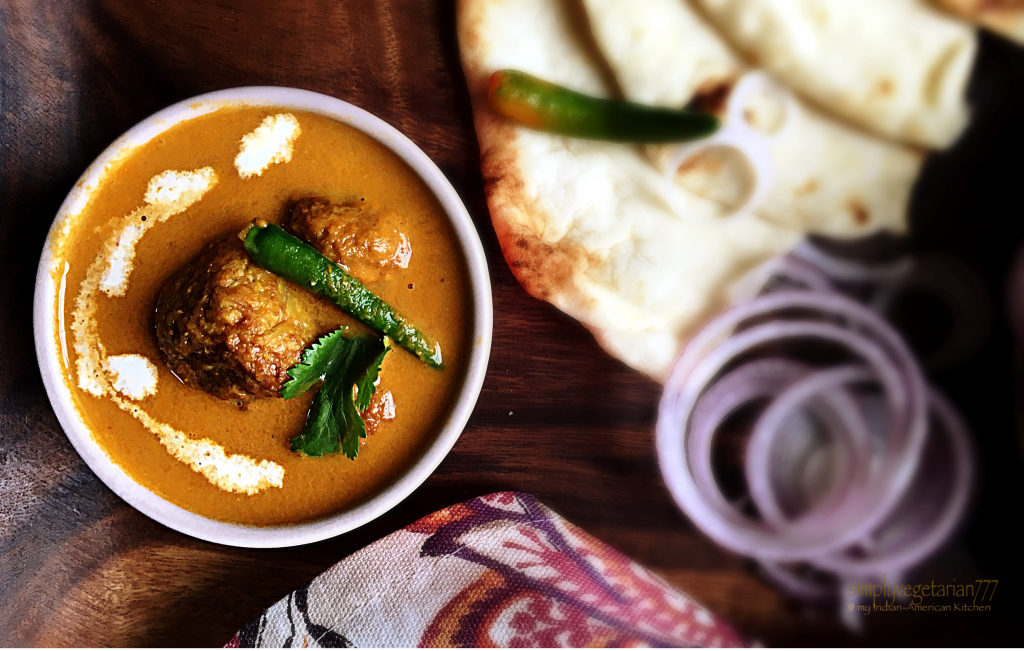 This lush and delish Lauki Kofta Curry is like gold coins in molten gold. The silk curry and flavorful koftas make the best combination that I have ever known. I am actually surprised that why didn't I publish this recipe earlier. Well, then as they say that every event has its own time and place to happen, so today is the day for this recipe to appear on my blog. If I tell you the truth, not many people like lauki or ghiya because of its bland-ish taste. I, on the contrary, have always loved Lauki. I remember that whenever my mum made plain ghiya sabzi, my siblings used to make a huge face but as a rule, everybody had to eat everything, that was cooked so they had to finish it.
I could eat bowls full of it and always wondered why my siblings didn't like it. I guess, the stigma attached with the Lauki, being a food for the sick people, made it a poor guy that nobody wanted. If you are one among those "Lauki Haters", then this is the recipe for you. Save it; Bookmark it; Pin it or Share it to keep it handy. I promise that you would go for the seconds of this Lauki Kofta Curry.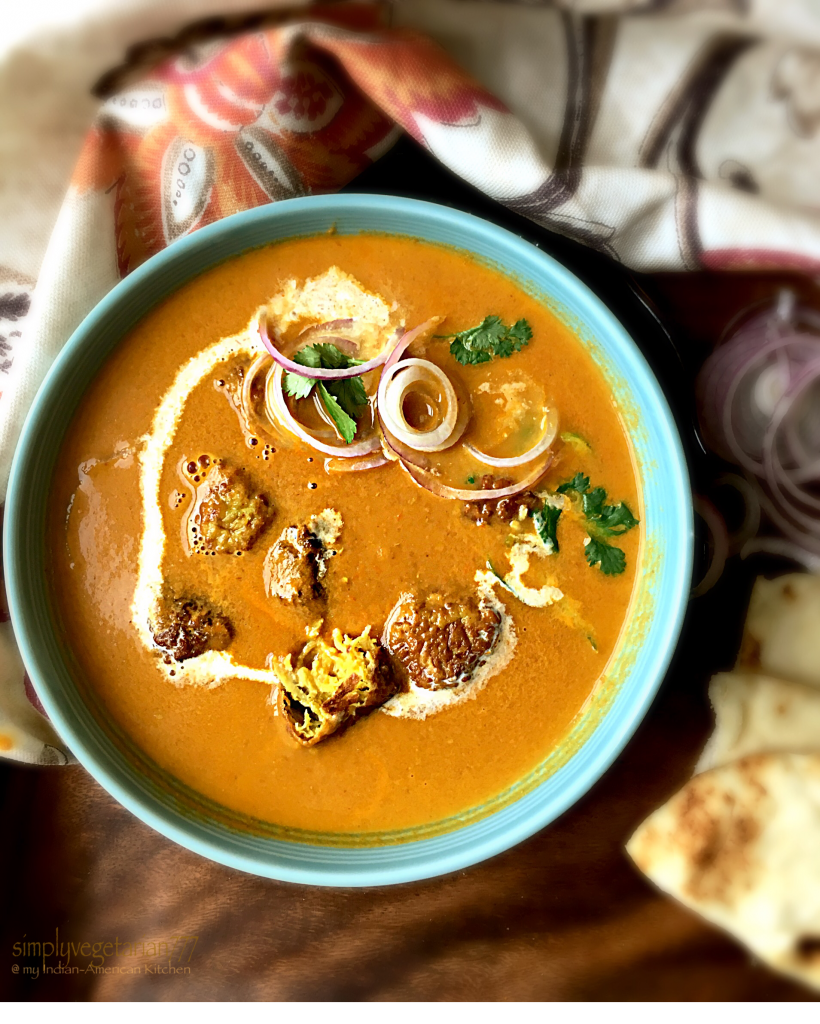 To brief you a bit on what this Lauki is, it belongs to the family of squash. It is commonly available in American Grocery stores also, as Opo Squash. The other names that go for it are Ghiya/Gheeya,(this is what I grew up calling it), Doodhi and Kalabash (calabash) in some other parts of the world. Lauki is very fibrous and most of its weight comes from the water content. The other popular name is Bottle Gourd. These grow on vine by directly sowing the seeds in the ground. In Arabic, it is called Kara. It was believed to be cultivated in Africa first. Lauki or Opo is commonly used in Asian, Middle Eastern, South American, Carribean and Southern European Cuisines. Different varieties of Calabash are known to have been used in making cooking utensils and musical instruments in some of the countries. It has good medicinal and healing properties as well. 1/2 cup of Lauki has 8 calories. It is light in digestion and has cooling properties too. It is excellent for your gut and liver health. For Ayurvedic benefits of Lauki, Click here!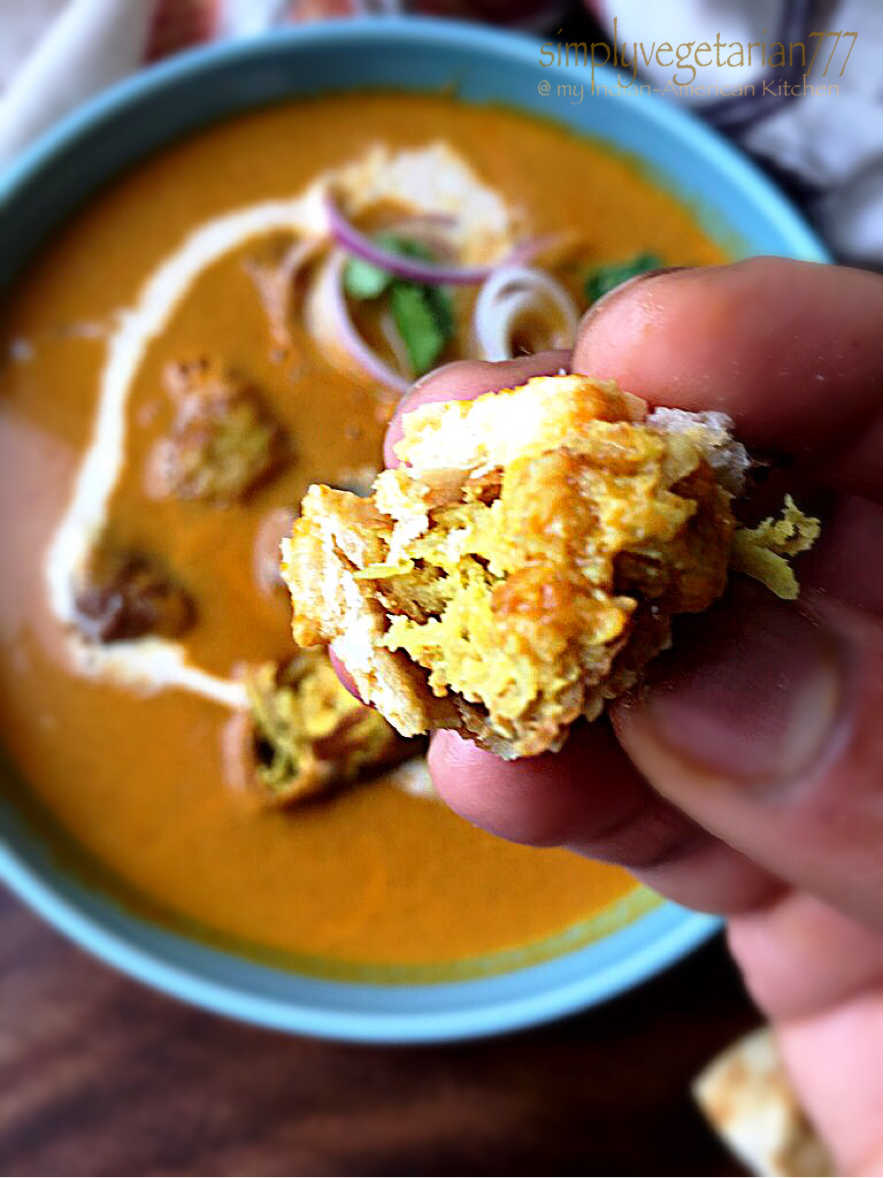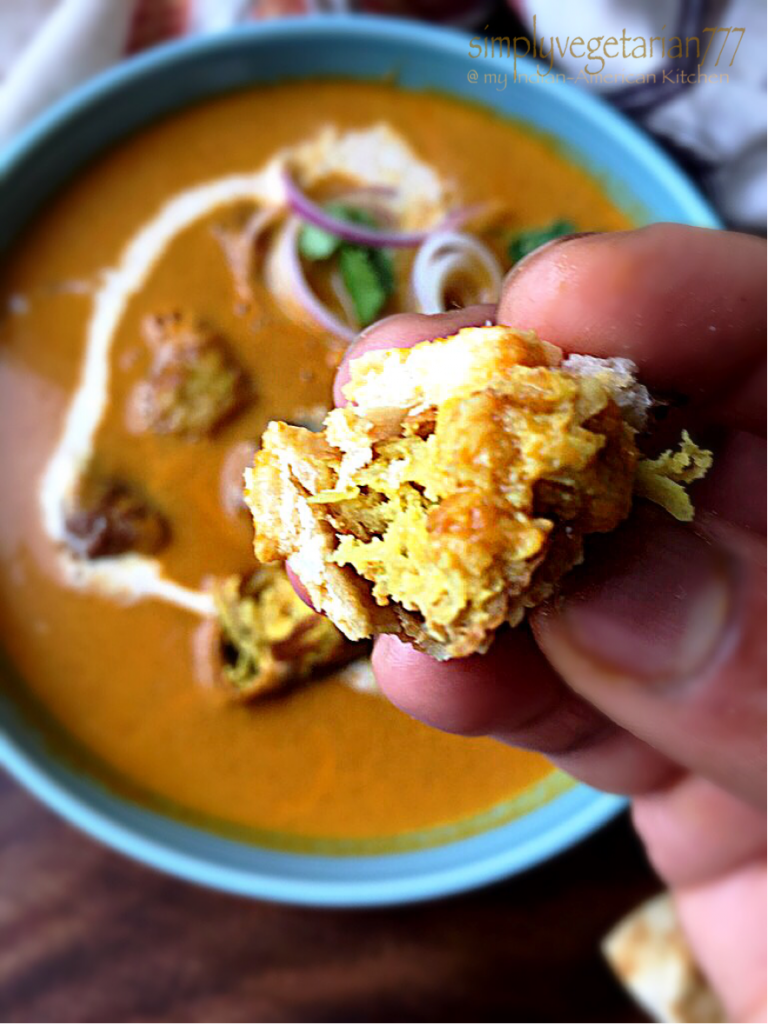 Some other popular curries from my blog are – click on links for recipes.
Mushroom Palak Makhani
Dhaba Style Egg Curry
This is how I make this finger-licking Lauki Kofta Curry.
Lauki Kofta Curry
Lauki Kofta Curry is a popular dish in every Indian Household, made with Lauki or Opo Squash & Besan (chickpea flour), dunked in a home style curry.
Ingredients
Ingredients for Kofta
Lauki/Ghiya/Calabash - 1 small

washed, peeled & grated thick

Besan / Chickpea Flour - 3 to 4 tbsp

Salt

Red Chili powder, Garam Masala - a pinch each

Oil for deep frying
Ingredients for Kofta Curry
Onion - 1 small

Tomatoes - 2 medium

Ginger - 1 small piece

Green Chili - 1 small

Coriander / Cilantro leaves - 1 tbsp

finely chopped for garnish

Fresh Cream - 2 tbsp

optional
Oil & Spices
Oil - 1/2 tbsp

cumin seeds - 1/2 tsp

Turmeric Powder - 1/4 tsp

Coriander powder - 1/2 tbsp

Red Chili powder - 1/4 tsp

Garam Masala - 1/4 tsp

Salt to taste
Instructions
Preparing the Koftas - Refer to the pictogram refer below.
Take a wide bowl and grate the lauki or opo squah from the thicker side. Squeeze the water out in another bowl and set aside. Please do not throw it.

Meanwhile, heat the oil for frying.

Add salt, red chili powder, garam masala to the grated lauki. start adding besan or chickpea flour (1 tbsp at a time) to the grated lauki. Add that much amount which is enough to bring the grated squash in a (not very tight) dough.

Make small tight balls out of this dough.

Start frying these balls on high medium heat till they are golden brown.

Koftas are ready. Set aside.
Preparing the Curry
Chop Onions, ginger, green chili, coriander/cilantro leaves and tomatoes, really fine.

Heat 1/2 tbsp of oil in a heavy bottom pan, lower the heat to medium and add cumin seeds to it. Once the seeds crackle, add finely chopped onions, ginger and green chili to the pan. Saute and cook the onions on medium flame till they turn golden, for about 5 to 6 minutes.

Now add the finely chopped tomatoes to the pan. Give a good stir. Add all the spices - turmeric powder, coriander powder, red chili powder, garam masala and salt to the pan. Give another good stir. Cover the pan with lid. Cook the curry paste on medium flame till it becomes thick paste. It takes about good 7 to 8 minutes.

Switch off the gas stove. Cool it for sometime and then puree it fine in the blender. You may choose not to puree it fine.

Return it back to pan. Add the saved lauki juice and 1&1/2 to 2 cup of water, depending upon the consistency that you desire.

Adjust the salt and garam masala accordingly. Bring it to a boil and simmer for another 8 to 10 minutes.

Switch off the stove. The curry sauce is ready.
Putting the Kofta Curry together
When it is meal time, place the koftas in the curry, just 10-12 minutes before serving so that koftas can absorb the flavors. If you soak them too much, they might become soggy.

Add fresh cream in the hot curry and stir. Garnish with cilantro or coriander leaves and serve.
Serving Suggestions
They taste delicious with the side of Roti, Parantha, Naan, Pulav or Plain Rice.
Notes
If you want to try the vegan version, do not add fresh cream. You may use coconut milk or nothing.
Lauki Koftas can be made in appe pan or abelskiever pan and can be baked also.
You do not have to puree the curry fine and leave it coarse. It is more home made then.
You may prepare the curry paste or curry sauce in advance and store in refrigerator. It is one of the most basic curry sauce used in North Indian cooking.
You may make koftas in advance too and make a big batch and freeze some as required, to use later.
The spice measurements are suggestions and you modify them as per your taste.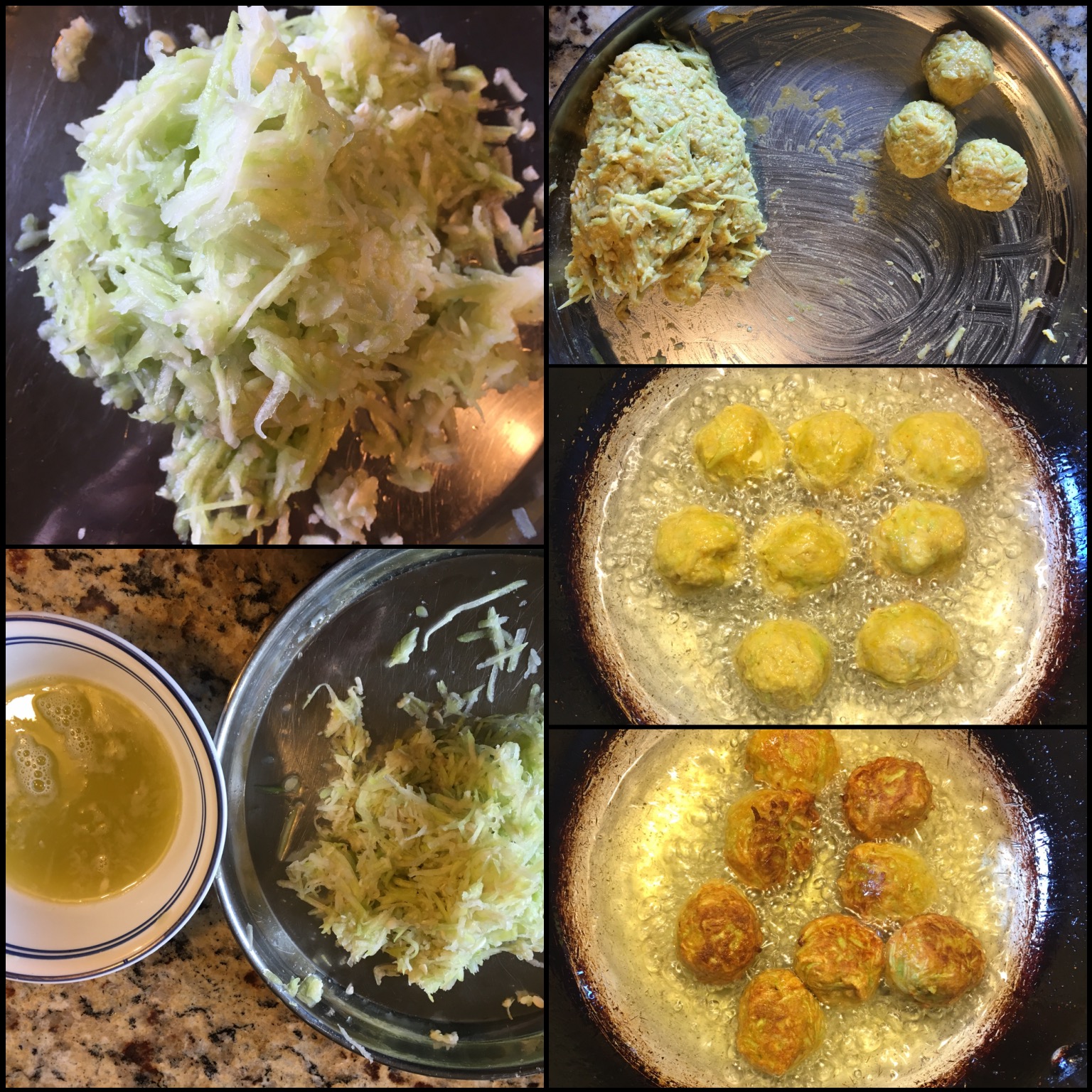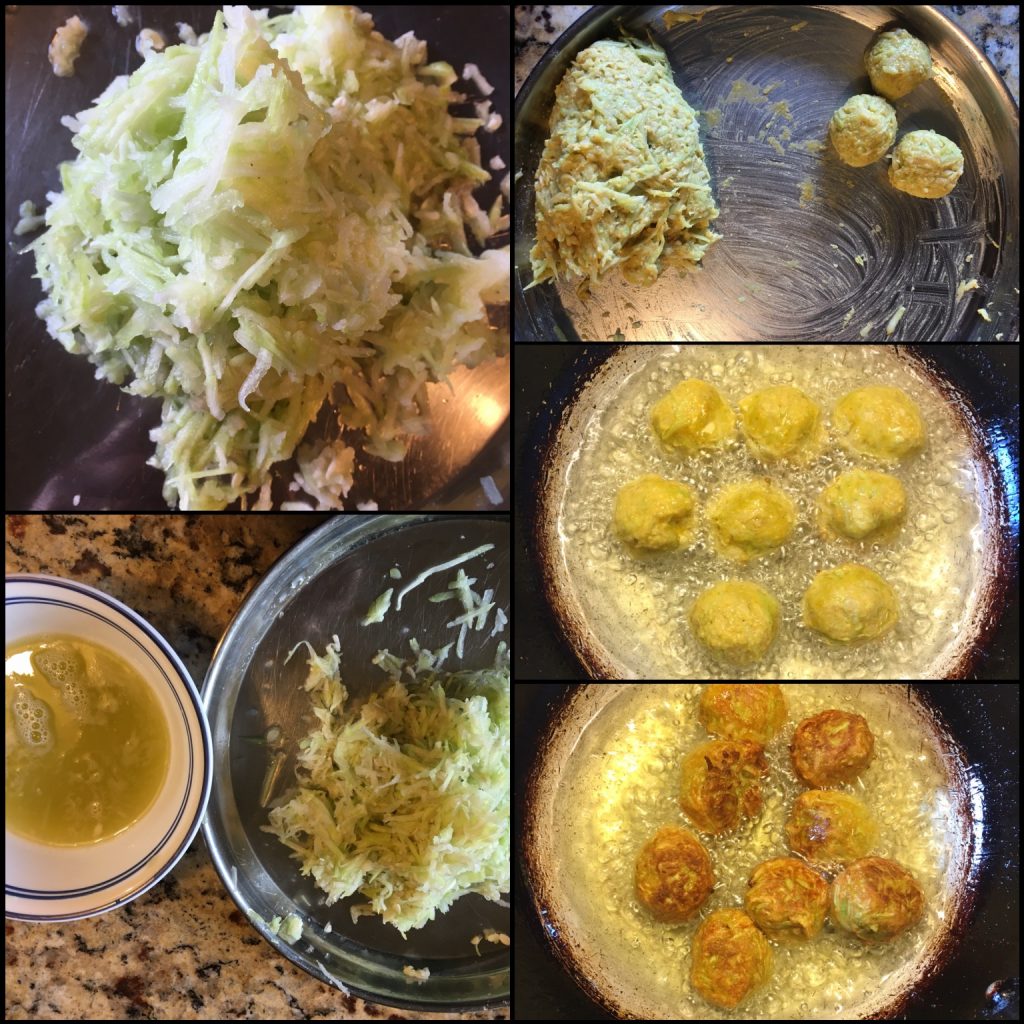 Taking my Lauki Kofta Curry to Angie's Fiesta Friday, Throwback Thursday, Inspire me Monday and Saucy Saturdays .
I always enjoy a good lauki kofta curry in my Indian American Kitchen. I am sure that now you have a good recipe, you would to 🙂
Eat Happy! Stay Happy!
Sonal